Get An Exclusive Look Inside REDISCOVERING US by Daphne Elliot
And Enter To Win 3 Free Books + An Amazon Gift Card!
Romance author Daphne Elliot is celebrating the release of her holiday novella, REDISCOVERING US (A Second Chance Christmas Novella), by giving away some amazing prizes to 10 lucky winners! Click here to enter!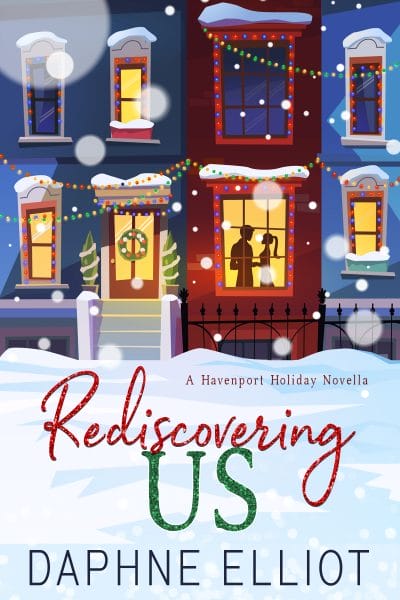 Josh and Maggie both want a second chance at their marriage. Will one magical Christmas in Havenport be enough to mend their hearts?
Josh took his family for granted and lost the love of his life along the way. Now he's pulling out all the stops for a second chance with his wife.
Exhausted and heartbroken, Maggie agrees to a last-minute weekend away in the mountains. After getting snowed in, the sparks fly as their emotional walls begin to crumble.
Can they rekindle their fire and rediscover the love between them?
Author's Note: Rediscovering Us is a standalone, Christmas-themed, marriage in crisis, small town novella featuring a sassy heroine and a lovable nice guy hero. May contain adult language, snowstorm sexy times, lots of holiday cheer and a heartwarming HEA.
Get Your Copy
---
Excerpt from Rediscovering Us – Prologue
I pulled her back into my arms, closer this time, and breathed in her scent. It was clean and crisp and somehow perfectly Maggie. She hummed along as the lead singer crooned the lyrics to "You Are The Best Thing" by Ray LaMontagne. It was our song. We danced to it at our wedding and many times since. Usually in our kitchen while small children clung to our legs. I missed those moments. Feeling exhausted but still so in love. It had been so long. I was going to make it up to her—I had to.
Her eyes were closed as we danced cheek to cheek, and I felt her entire body relax in my arms. This was my moment. I carefully tucked a wisp of her raven hair behind her ear.
"I'm not giving up, Maggie," I whispered. I felt her body tense and gently rubbed her lower back, pulling her closer.
She looked up at me, her eyes filled with confusion. "I know you are trying, Josh, but—"
I gently lifted my finger to her lips and bent down to kiss her gently. The feel of her lips against mine after all this time lit me up inside like a Christmas tree.
I pulled away, enjoying the slightly dazed expression on her face. I knew I had to tread carefully, take things slowly, earn her trust. Sticking my tongue down her throat in public would only hurt my chances.
"I have been trying. And I'm going to keep trying. There is nothing I won't do for you and our kids, Maggie. Nothing. And I know I fucked up, and I will wait as long as you need. But you need to know that I'm just getting started. I will win you back."
Her eyes filled with tears, and I hated myself for ever hurting her. "And when I come home, things will be so much better than they've ever been. Because I have learned a lot over the last year. And I'm never going back. I'm never going back to the guy who took you for granted, who went through the motions every day without ever realizing just how fucking lucky I was."
"But Josh. So much has happened." I could feel the tension in her body, and I wanted to soothe it away, make everything better.
"But this is you and me, Maggie—we are epic. Always have been. And I will never stop fighting for us."
---
Meet Author Daphne Elliot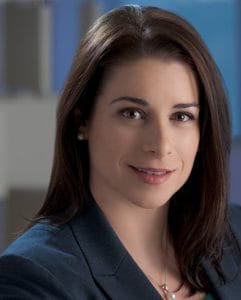 In High School, Daphne Elliot was voted "most likely to become a romance novelist." After spending the last decade as a corporate lawyer, she has finally embraced her destiny. Her small town steamy novels are filled with flirty banter, sexy hijinks, and lots and lots of heart.
Daphne is a coffee-drinking, hot-sauce loving introvert who spends all her free time in her garden. She lives on a small farm in New England with her husband, two kids, two dogs, twelve backyard chickens and a hive of Italian honeybees.
Interview with Daphne Elliot
Q: Hi Daphne. Tell us about your publishing journey. Did you always want to be an author?
DE: Yes. I have wanted to be an author since "publishing" my first book in the first grade. It was about a giraffe who escaped from the zoo. Writing has been my dream for as long as I can remember, and it was only recently that I had the courage to give it a try.
Q: What was the inspiration for your newest project?
DE: As a person in a long term marriage, I have always wanted to read more romance books about married couples. I find myself drawn to what happens after the HEA. So I wanted to write a story about this couple, who have been married a decade, and have two kids and a home and careers, rediscovering their love for one another. And I wanted to do it on the backdrop of a small town holiday season. I wanted the quirky traditions, and the small town festivals, and a freak snow storm. I wanted all those feel good elements to add to the magic of the reconciliation.
Q: Tell us about your heroine. What inspired her quirks and struggles?
DE: Maggie is an overworked and overwhelmed mom. Like many moms, she has lost a lot of herself over the years. She gives and gives to everyone around her and puts herself last.
Q: Tell us about your hero. What motivates him?
DE: Josh is on a journey. He lost years to his career and his obsession with work. Now he's doing the work to improve his life and win his wife back.
Q: Are all your books set in the same place?
DE: Yes. All of my books are complete standalones. However, they share their setting in the fictional small town of Havenport, Massachusetts. I was very lucky to grow up on the ocean in Massachusetts, in a town steeped in Revolutionary War history and local tradition. When I was creating the world of Havenport for my series of contemporary romance novels, I looked to it as inspiration, not just for the physical setting, but also the sense of community.
I developed the town as its own character. Personally, when I read a small town romance, I want to get a real sense of the place. I want to know what makes this town unique and different. I want to understand the setting, the architecture, the weather – and how it effects the characters and the action on the page. So I spent a lot of time working on the town, building it brick by brick in my head so that I can see the characters walking down the streets when I write.
Q: Name a few of your favorite authors or books.
DE: Too many to count! I am a lifelong reader so I have so many favorite authors. But I love reading indie romance and my favorite current authors are: Lizzie Stanley, Lucy Score, Melanie Harlow, Evie Alexander, and Paula Dombrowiak.
This Or That Questions:
Coffee or Tea? Coffee
Book or Movie? Book. Always.
Morning or Night? Night – I am an extreme night owl. Mornings are for sleeping.
Print or Ebook? Both – I will take a book in any form.
Summer or Winter? – I live in New England where winter is six months long – so SUMMER.
Haunted Mansion or Un-haunted Shack? – Tough one – I'm going to take Haunted Mansion – definitely a lot of book inspiration there.
Readers, you can follow Daphne Elliot around the web at:
Instagram
Facebook
TikTok
Bookbub
Goodreads
Enter To Win Free Books & An Amazon Gift Card From Daphne Elliot
Click Here To Enter
Have you read Rediscovering Us by Daphne Elliot? Let us know your thoughts in the comments.
Like this post? You might also enjoy The Christmas Wedding Guest by Susan Mallery.