Get An Exclusive Look Inside SCANDALOUS LITTLE OBSESSION by Rachael Brownell
And Enter To Win All 5 Autographed Books!
International Bestselling Romance Author Rachael Brownell is celebrating her new book SCANDLAOUS LITTLE OBSESSION (Lake State University Book 5) by giving away amazing prizes to 3 lucky winners! Click here to enter!
I'm the youngest but that doesn't mean I'm naive. That I can't take care of myself.
Or go after what I want.
Which is exactly what I plan to do, no matter how many times my brother tries to stand in my way. This is my life, not his. He may be afraid to let me go, but I'm not scared of spreading my wings and flying.
Of rising from the ashes.
I'm tired of mourning. I'm tired of being treated as fragile. And I'm ready to start living my life again.
First thing on my list… sex.
So what if it's my first time? Who cares if it's supposed to be special?
I'm not looking for a relationship, I just want to lose my virginity.
I've even set my sights on the person I want to give it to.
His messy hair falls in his honey brown eyes, making me weak in the knees. His touch lights a fire inside me I didn't know existed and I find myself begging to get burned. Best of all, he says he likes to fix broken things.
I'm still a little broken, and I have a few ideas how he can fix me.
The only problem… my brother forbade him to come near me.
It's a good thing sneaking around is hot.
Scandalous Little Obsession is the fifth book in the Lake State University Series. The LSU series can be read in any order as each book is a complete story without cliffhangers.
Get Your Copy Here:
---
Excerpt from Scandalous Little Obsession:
It was like a game of cat and mouse.
I was hunting her.
She was all I could focus on. All I could see.
All I wanted to see.
Not a big deal, right?
Wrong. So very wrong.
Because if I had been paying attention, I would have seen him approach. Would have felt the hostility radiating off him in waves. Seen the look on his face and would have known to run.
But nope. That wasn't my luck.
Instead, I was hauled away by the back of my shirt into the bathroom. Thrown against the wall. And Max was in my face, growling at me.
"Keep your eyes off my sister." His voice is low, deep, and his eyes are wild as he takes me in.
"Your sister?" I'm not playing dumb. I honestly have no idea who his sister is unless… fuck. "Evie's your sister."
It's a statement, not a question. Realization smacks me across the face when his grip on the front of my shirt tightens. There's a knock at the door but Max doesn't move to answer it and I'm in no position to.
Another knock, this time louder, and it's accompanied by a voice. "Max, let the poor kid go. He wasn't doing anything."
"He. Was. Looking. At. My. Sister."
"And I'm sleeping with your sister." Max's head whips around, his eyes locking on the door as he growls, cursing under his breath. "Open the damn door, Max."
Releasing me, Max walks over and unlocks the handle, the door opening before he can step back.
If I thought Max towering over me was scary, this guy has him beat. Max has at least five inches on me, twenty pounds of muscle. This guy is huge compared to him. At least an inch taller, with broader shoulders, and bigger muscles.
And now I'm trapped in this tiny ass bathroom that smell like piss with both of them.
All because I looked at a girl. The wrong girl.
---
Meet Rachael Brownell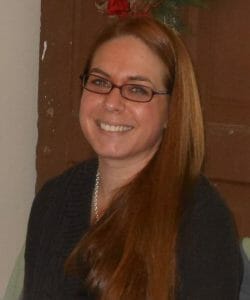 Rachael Brownell is an Award-winning and International bestselling author of contemporary, New Adult, and YA romance.
She lives in Michigan with her husband, son, snuggly dog, and hateful cat. Moonlighting as a bartender a few days a week (her excuse to get out of the house and socialize) and writes full time. She published her first novel in 2013 and since she's released more than 30 additional titles.
Rachael writes all kinds of romance – dark, sexy, sweet. She started her career writing young-adult romance and as she matured, so did her characters and her writing. These days, Rachael writes steamy, new adult romance. Her favorite tropes to write are small-town and friends to lovers.
When she's not hiding in her office, writing her next novel, you can find her hanging out with her family, watching her son play baseball, or running on the treadmill at the gym (though she skips more days than she goes).
Interview with Rachael Brownell
Q: Hi Rachael. Tell us a little more about yourself please.
RB: I'm secretly a bit of a deadline junkie. I love them. I actually find myself more productive when I'm on a deadline. It's probably because I enjoy the pressure, checking things off my to-do list, and the sense of accomplishment that comes with meeting the deadline. Or maybe it's because I'm a planner through and through. I have my publishing schedule mapped out for the next three years.
Q: Wow, that's impressive. Tell us about your publishing journey. Did you always want to be an author?
RB: I wrote my first book when I was sixteen and it was awful. If anyone had ever gotten their hands on the original manuscript I would have been embarrassed. So, in a way, yes, I always wanted to be an author. I've been jotting ideas down on scraps of paper and napkins most of my life. In the beginning, I tried to turn those ideas and one-liners into poetry or song lyrics. Then in college, I focused on more technical writing for papers and research projects. I sort of gave up on writing for fun for a while. Started my career, a family, etc.
When my son started school, I found the original draft of my first novel tucked away in a closet while cleaning, spent the day reading (and cringing), and my love for the written word was renewed. I rewrote that book, submitted it to publishing companies (I had no idea self-publishing even existed at that point as it was still new). It was picked up and published in December of 2013. I'd love to say the rest is history, especially having published more than 40 novels now, but it's been a rocky journey for sure.
I left my publishing company after two books, have been self-publishing ever since, making mistake and learning along the way. I'm definitely living my dream these days and considering I have my publishing schedule set up through 2025, I'd say I have no intentions of giving up anytime soon.
Q: What an amazing journey. That's a lot of books! What is your favorite trope to write and why?
RB: I love to write second chance romances. No relationship is perfect and relationships often fail for stupid reasons – misunderstandings, miscommunications, etc. Giving people a second chance to connect, to rediscover a love that is just beneath the surface, gives me hope that love can actually conquer all. The right kind of love anyway.
Q: Why did you choose your setting?
RB: Scandalous Little Obsession is the fifth book in my Lake State University series. LSU is a fictional college I've based off of my alma matter, Grand Valley State University in Allendale, Michigan. My college experience was amazing. From the people I met, to the friends I made, to the professors and campus life. I've been wanting to write a college romance series for a while and creating LSU based on GVSU allowed me to visualize everything as I was writing it. It was easier to describe the settings in a way in which readers felt like they were right there with the characters.
Q: What was the highlight of writing this book?
RB: I don't want to spoil anything for readers but… Evie's older brother Max is incredibly overprotective. He tries to control the narrative of Evie's life to keep her safe. And there comes a point in the book where Evie's had enough. It's one of my favorite scenes in the entire series so far. Evie punches Max. And the irony of it all is that Max is the one that taught her how to throw a punch. I was laughing the entire time I wrote the scene.
Q: You mentioned you published 40 books. Which is your favorite?
RB: Scandalous Little Obsession is number 41 (I think). As far as a favorite… that's like picking a favorite child. Which is why I only have one. If I was forced to choose, I'd probably pick Worth The Fight or A Moment Too Late. The couples from those two stories scream #relationshipgoals!
This Or That Questions:
Coffee or Tea? Coffee
Coke or Pepsi? DIET coke
Book or Movie? Book
Morning or Night? Morning
Shower or Bath? Bath
City or Country? Depends on my mood. Both have appeals for me.
Print or Ebook? Give me the paperback! (and please sign it)
Spiders or Snakes? No thank you. I'll pass on both.
Summer or Winter? Fall. Mother Nature is not kind to us Michiganders. Summer is scorching, winter is frigid.
Early or Late? Early
Haunted Mansion or Un-haunted Shack? Haunted mansion but only if you don't leave me there alone.
Enter To Win Amazing Prizes From Author Rachael Brownell
Click Here
Did you get your copy of SCANDALOUS LITTLE OBSESSION by Rachael Brownell? Tell us your thoughts in comments.
Like this post? Check out THE MEMORY OF LOVE by Sophie Bartow.