Virgin River Season 3 aired on Netflix on July 9 2021 and the fourth season will be dropping on Netflix on July 20 2022. Season 3 ended with so many dangling threads, it's fair to say that we can't wait for a fourth season to drop because we have questions! We are so excited we have rounded up everything you need to know ahead of Virgin River season 4!
Warning: There will be season 3 spoilers ahead so proceed with caution if you haven't caught up with season 3 yet!
Table of Contents [CLICK HERE TO OPEN]
All About Virgin River
The Virgin River TV Series is a Netflix Show, which is based on the Virgin River book series by author Robyn Carr. The TV shows are developed by Sue Tenney, who is also executive producer and writer of some episodes.
The series is set in the fictional small town of Virgin River. In this remote Northern California Town we meet the various residents of Virgin River and experience all their problems, be it of the romantic kind or otherwise.
The first season was released in 2019, the second in 2020 and the third in 2021. Additionally, there are currently a total of 30 episodes, with each season having ten each. A fourth season has been filmed and the release date has been confirmed to be July 22 2022 (mark your calendars!) Netflix confirmed there will be a further fifth season but there are no further details available as yet. Watch this spot though, we will keep you updated on any developments!
Virgin River follows Melinda 'Mel' Monroe, the protagonist of the first book. She answers an ad to work as a nurse practitioner and midwife in the remote Virgin River town, thinking it will be the chance of a fresh start and the opportunity to leave her painful memories behind. But she finds Virgin River and the town's inhabitants are not quite as she expected. The main characters are Jack (a marine veteran with PTSD who runs a local restaurant and bar) and Mel but the plotlines feature many other characters stories too.
Season 4 Trailer
Episode List For Season 4
As with every other season there are 10 episodes in season 4. The episode list is as follows:
Carry On
Lost
….And Found
A Wounded Heart
Under Fire
Let's Mingle
If Truth Be Told
Into The Light
Everybody Has A Secret
Unexpected Feelings
Virgin River Season 4 Cast
Much of the season 1, 2 and 3 cast returned for season 4. Martin Henderson and Alexandra Breckenridge reprise their roles as the main protagonists Jack and Mel with many familiar faces also returning. Check out the full cast list below!
Main Cast Members
Alexandra Breckenridge as Melinda "Mel" Monroe – Mel Monroe is a nurse practitioner and midwife who arrives in Virgin River from Los Angeles hoping for a fresh start after experiencing a heartbreak.
Martin Henderson as Jack Sheridan – Jack is a former US Marine, who suffers from PTSD. He now runs a local restaurant/bar in Virgin River.
Colin Lawrence as John "Preacher" Middleton – Preacher works as a chef at Jack's bar and is also a close friend of Jack.
Lauren Hammersley as Charmaine Roberts – Charmaine is a friend of Jack's, although they are sometimes known to get a bit closer than friends.
Annette O'Toole as Hope McCrea – Hope is the mayor of Virgin River.
Tim Matheson as Vernon "Doc" Mullins, MD – Doc Mullins is the local physician of Virgin River.
Benjamin Hollingsworth as Dan Brady – Dan is also a marine veteran who served with Jack. He faces difficulty in readjusting to civilian life.
Jenny Cooper as Joey Barnes – Joey is Mel's sister who lives in Los Angeles.
Grayson Gurnsey as Ricky – Ricky is a young man who works in Jack's bar whilst he is in High School. When he graduates he hopes to join the marines.
Sarah Dugdale as Lizzie – Lizzie is Connie's niece who arrives from Los Angeles.
Zibby Allen as Brie Sheridan – Brie is Jack's sister. She is a high powered attorney who is visiting Virgin River.
Marco Grazzini as Mike Valenzuela – Mike is a police detective, who is a friend of Jack's from the marines.
Patrick Sabongui as Todd, Charmaine's new love interest but all is not as it seems with the newcomer.
Season 4 New Cast Members
Mark Ghanimé as Dr. Cameron Hayek, the clinic's new physician as Doc struggles with his eyesight
Kai Bradbury as Denny Cutler, Doc's long lost grandson
Recurring Cast Members
Lexa Doig as Paige Lassiter, the owner of a local bakery truck
Nicola Cavendish as Connie, Hope's friend and she runs the town's general store
Gwynyth Walsh as Jo Ellen, who puts Mel up while her cabin is renovated
Ian Tracey as Jimmy, Calvin's right-hand man
David Cubitt as Calvin, a shady man who has illegal dealings on a farm on the other side of Virgin River
Teryl Rothery as Muriel, an actress and Hope's nemesis
Carmel Amit as Jamie, a visitor to Virgin River
Stacey Farber as Tara Anderson, Lilly's daughter
Virgin River Season 3 Recap
So that we are all up to speed and ready for season 4 let's just recap exactly what went on in season 3.
WARNING – season 3 spoilers ahead!
It seems that Jack can't catch a break because after surviving the shooting, in the very first episode his cabin burns down to the ground. This leads to him staying temporarily at Mel's cabin.
Meanwhile Charmaine introduces her new partner who she is now engaged to after only a month, who she is now viewing as Jack's replacement, will this be as a father too?
Due to his illness Doc is trying to find a replacement for his job, but he is also concerned about Hope, who is away visiting her aunt and he is unable to get in touch with her. Eventually Lilly gets Hope on the phone, which she brings to Doc. Hope tells Doc that she will be staying longer to look after her aunt. Eventually Doc has to tell Mel why is interviewing for new doctors, leaving her stunned. Throughout the season Doc's eyesight begins to deteriorate due to his condition. But he decides that he loves the clinic too much and deosn't want to leave.
Brady meets Brie and unaware that she is Jack's sister begins flirting with her before they eventually spend the night together. Brie reveals to Jack that she has to leave her job and that she intends to stay longer in Virgin River. Brie collapses and Jack and Mel learn of her Xanax use.
In the absence of Paige, Preacher taking care of Christopher but they continue to run into problems, with Christopher getting angry at Preacher when he doesn't allow him to do things.
Lizzie and Ricky are continuing their secret relationship, with a getaway but Ricky is worried about getting caught. Lizzie's ex-boyfriend arrives and asks Lizzie to go back to LA and help with the club he is opening. Lizzie is initially reluctant to agree.
Lilly reveals to Mel that she has stage four pancreatic cancer and eventually she also tells Doc, though she makes him promise not to tell the still absent Hope. Eventually word of Lilly's diagnosis begins to spread through the town.
Todd tells Jack about how much money he has and offers to buy Jack out of the baby twins lives when they are born. This leads Jack to believe that Todd isn't what he seems to be and begins to doubt his motives. Jack soon realizes that he could have a custody battle on his hands and knows that whilst this is going on he can't give Mel what she wants in becoming a mother. So the couple split up, much to Jack's regret. Mel goes to LA to support her sister, Joey, in her divorce hearing. Whilst she is there she suddenly decides to do something about her desire to become a mother. She makes the decision to go ahead with one more round of IVF with the frozen embryos from her late husband.
Jack suffered from memory loss after the shooting but he starts to get flashbacks. When Jack sees Brady with Bree he remembers seeing Brady the night that he was shot.
Tragically Lilly passes away in her sleep one night and the town gathers to say their goodbyes. As Hope wasn't aware of Lilly's illness she isn't able to make it back to Virgin River for the funeral.
Whilst the funeral is going on Brie discovers she has suffered a miscarriage. Unaware of this fact Brady goes looking for her and declares his love to her. Emotions are high at the funeral, leading Jack and Mel to have a heart to heart where they agree to reconcile.
Meanwhile Lizzie asks Ricky to go to a friend's wedding with her and she is devastated when he tells her that he can't go as he is enlisting in the marines. Todd is going further in his manipulation of Charlotte by saying they are moving to Eureka, without her consent. Despite this they suddenly get married and Charmaine tells Jack that Todd doesn't want Jack involved in the twins' lives at all.
Doc receives further bad news when he learns that Hope has been seriously injured in an car accident. He rushes to keep vigil at the hospital.
In the season finale Mel learns that she is pregnant, but she isn't sure if it is from the IVF or if the father is Jack. Brady tries to persuade Brie not to leave Virgin River but they are interrupted by the Sheriff who has an arrest warrant. After they find a gun in his vehicle Brady is arrested for the attempted murder of Jack.
Meanwhile Ricky and Lizzie agree they should part ways and Preacher meets up with a friend of Paige's which has dramatic implications for him and Christopher. As they watch the sunset Mel opens up and tells Jack she is pregnant, but that the baby may not be his.
What Can We Expect In Season 4
Filming and production for Virgin River Season 4 has wrapped up and it is set to arrive on Netflix on July 20 2022. With so many threads left dangling at the end of season 3 we are in anticipation with so many unanswered questions.
Will Hope recover from the brain injury she received and what does this mean for Doc and Hope. Did Brady really shoot Jack and if he didn't then who did? What will happen with Christopher and Preacher, will Paige return? Will Charmaine and Todd keep the twins away from Jack? Who is the father of Mel's baby – her late husband or Jack? We can't wait for season 4 to start so we can hopefully find some answers for these burning questions!
We do know that from the following picture released from Netflix that Jack and Mel are looking pretty content together.
There are rumours of a new romance for Preacher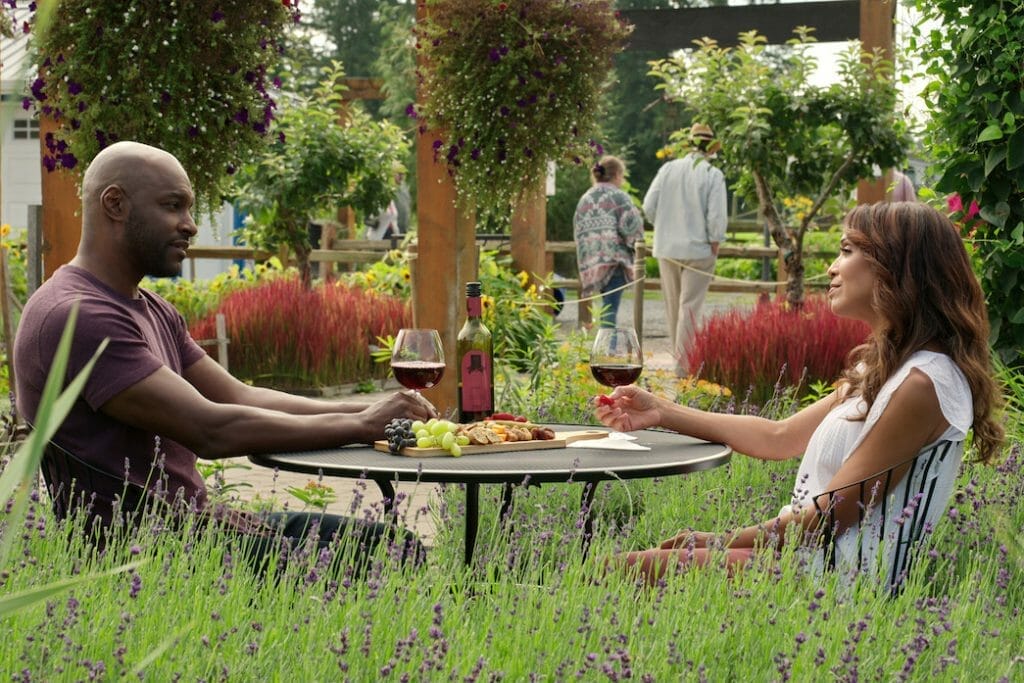 Brie and Brady are looking strong in the face of adversity with Brie being determined to prove Brady's innocence in the shooting of her brother.

Lizzie and Ricky are still trying to figure out their feelings and if they should stay together.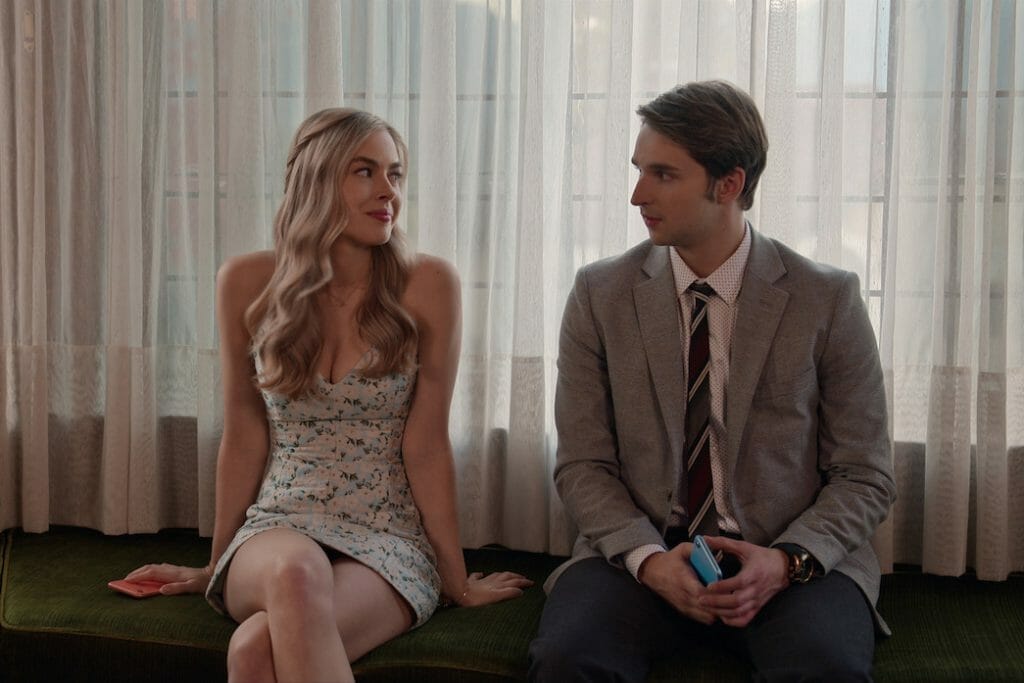 In the face of Doc's failing eyesight illness and Hope's brain injury, what lies ahead for this couple? We do know they manage to look happy in this picture.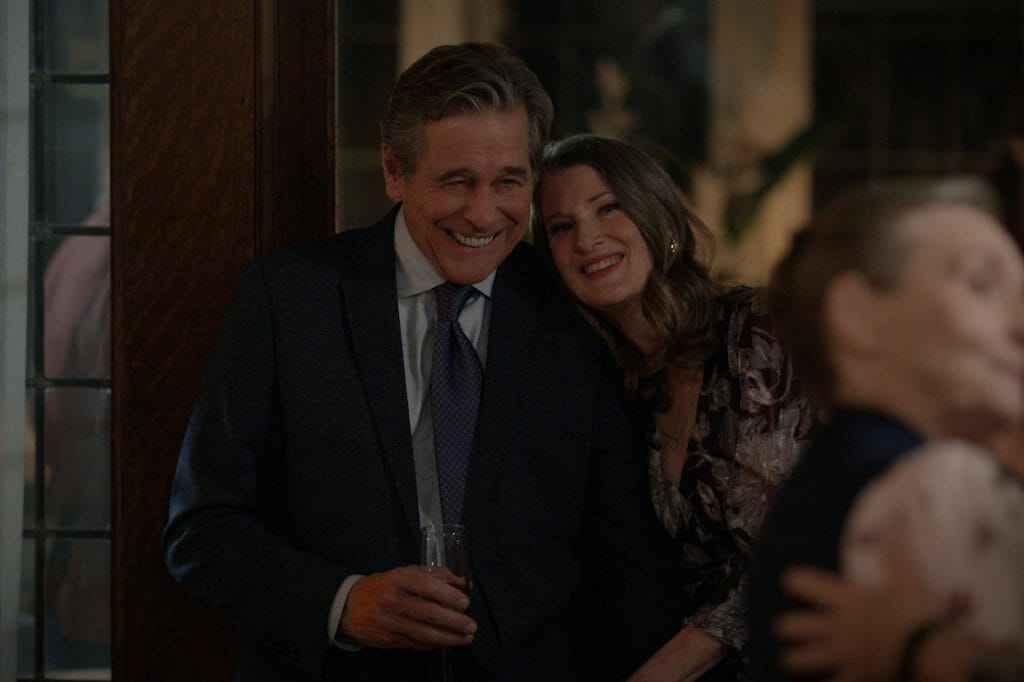 Frequently Asked Questions
Is there a series 4 of Virgin River?
Yes, there is a series 4 of Virgin River, it will be arriving to Netflix on July 20 2022.
Where is Virgin River filmed?
Despite Virgin River being set in California, the seasons were filmed in Vancouver, British Columbia in Canada. Most of the outdoor locations were shot in rural areas outside of the city. Mel's cabin is actually the former caretaker's house in Vancouver's Murdo Frazer Park, which the public are allowed to visit. And the doctor's surgery where Mel works is also a real place in Vancouver. Meanwhile, Jack's bar is Watershed Grill in Brackendale by the Squamish River, to the North of Vancouver.
Is Virgin River getting Cancelled?
No, Virgin River is not getting cancelled. Season 4 will be released on July 20 2022 and a fifth season has also been confirmed. And as there are 22 books in the Virgin River book series from Robyn Carr then there is plenty of source material for more episodes.
What date is Virgin River season 4?
Virgin River Season 4 will arrive on Netflix on July 20 2022.
Is Virgin River coming back in 2022?
Yes, Virgin River is back in 2022 – Season 4 will premiere on Netflix on July 20 2022.
Have you watched the latest season of Virgin River yet? Let us know!