Check Regularly For Updates About The Next Susan Mallery New Book
Every one of Susan Mallery books tells us a wonderful story, often about starting over, the power of friendships and family. And of course, finding love. Mallery always writes a beautiful novel that will take you on an emotional rollercoaster – you'll laugh, you'll cry and you'll be inspired. And luckily for you, we've been keeping an eye out for her new releases! (Tip: Make sure to bookmark us & come back as we will be updating as she publishes more!)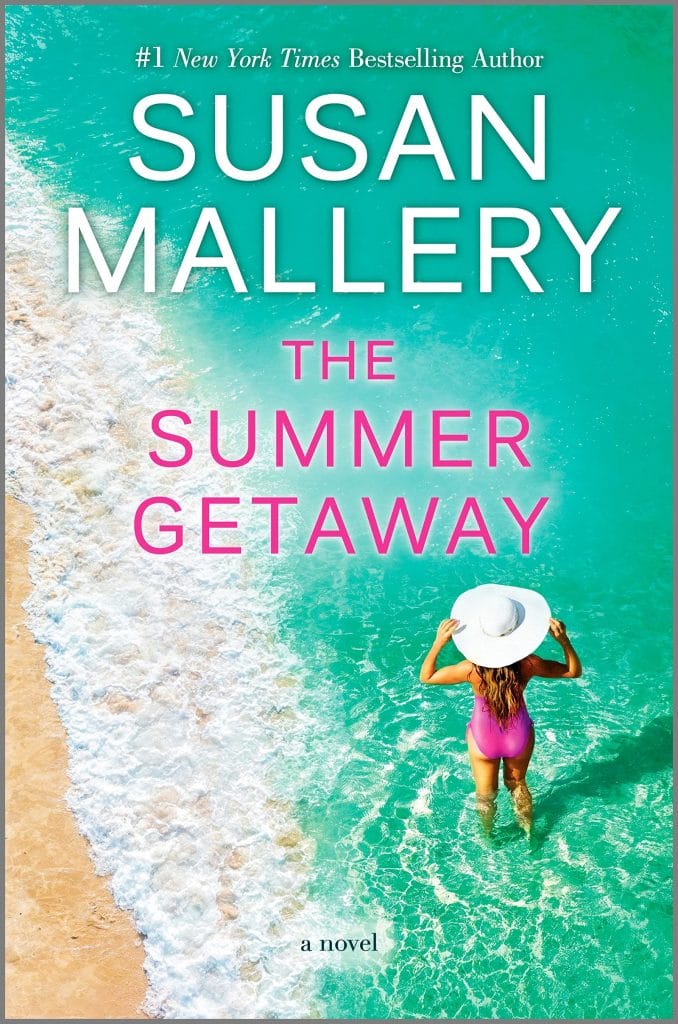 The Summer Getaway – Release Date: March 15 2022
One woman takes the vacation of a lifetime in this poignant and heartwarming story about the threads that hold a family together from #1 New York Times bestselling author Susan Mallery.

Single mom Robyn Caldwell needs a new plan for her future. She has always put her family first. Now, with her kids grown, she yearns for a change. But what can she do when her daughter has become the most demanding bride ever, her son won't even consider college, her best friend is on the brink of marital disaster and her ex is making a monumentally bad decision that could ruin everything?

Take a vacation, of course. Press reset. When her great-aunt Lillian invites her to Santa Barbara for the summer, Robyn hops on the first plane to sunny California.

But it's hard to get away when you're the heart of the family. One by one, everyone she loves follows her across the country. Somehow, their baggage doesn't feel as heavy in the sun-drenched, mishmash mansion. The more time Robyn spends with free-spirited Lillian, the more possibilities she sees—for dreams, love, family. She can have everything she ever wanted, if only she can muster the courage to take a chance on herself.
Keep an eye out for Susan Mallery's next new release:
The Boardwalk Bookshop – May 31st 2022
Will you be reading Susan Mallery's new release? Let us know!
If you liked this, then check out:
Previous Updates:


The Christmas Wedding Guest – Release Date September 28 2021
"This two-in-one romance starts a new series that Mallery's many fans will devour like a Christmas cookie."—Booklist
Susan Mallery, author of the Fool's Gold romances, cheerfully invites you to Wishing Tree, where Christmas comes to life…
The Somerville sisters believe in love, but they've lost faith it will happen for them. Reggie hasn't been home since the end of the world's shortest engagement. When her parents decide to renew their vows, she buffs up her twinkle to help with the Christmas wedding. Unexpectedly, Toby, her first love, is back too, and the spark between them shines as brightly as ever. In the spirit of the season, will they let go of past hurts and greet the New Year together?
Done waiting for the one, Dena is pregnant and on her own—on purpose. But then a gorgeous, sad-eyed songwriter checks in to a room at her inn. Micah, unable to write since he lost his wife, finds inspiration in Dena's determination to be a mom. One snowflake-speckled kiss and he's a goner. But Dena is afraid to believe that a rock star could fall for a cookie-cutter small-town girl like her.
As the Christmas wedding draws closer, these two sisters just might unwrap the most treasured gift of all—love.