Get An Exclusive Look Inside THE MEMORY OF LOVE by Sophie Bartow
And Enter To Win A Gift Card And Autographed Book!
Romantic Mystery Author Sophie Bartow is celebrating her book THE MEMORY OF LOVE (A Swan Harbor Story) by giving away amazing prizes to 5 lucky winners! Click here to enter!
Free For A Limited Time! Get Your Copy Here
---
Excerpt from The Memory Of Love
Sadie ran her hand up and over Gray's taut behind and peeked at his colors. They were there, and as bright as always. Would that be the case later…or tomorrow? Or, more to the point, would she be able to see them?
"Come here, Legs." Gray tucked her safely against his chest, "Talk to me."
She snuggled in a little closer, tangling her bare legs with his rougher ones. "I touch your butt, and you want to talk?"
"It wasn't why you touched my ass," Gray retorted.
"How do you know?"
Gray leaned back, enough that she could see the tenderness in his blue eyes in the low morning light. "Because I know you."
It was hard for her not to get lost in the love she saw looking back at her. Harder still for her not to use whatever means necessary to prevent him from asking questions.
"You think so?"
"Sadie," Gray dropped a light kiss on her lips, "what am I missing?"
"Nothing."
"Right."
He rubbed his chin against her head for several minutes. While she wanted to think he'd let it go, she knew he wouldn't. He'd keep on until she told him…everything. When that happened, her hope was the issue would be moot. It was just, if you were dealing with emotions, sometimes it was difficult to be logical.
"What's on your agenda after your appointment?" Gray asked, taking the conversation in a different direction.
"I know what you're doing."
"Think so?"
"Yes." Sadie pressed her bare body against Gray's, pleased to know that while her husband may be acting nonchalant, certain parts of him were very aware of her. "But I'll tell you, anyway."
"Who's covering the clinic while Emma and Killian are away?"
"Doctor Thatcher. And Maggie said she'd go in early to feed Emma's cats."
"Your hair appointment is at 9:00 a.m.?"
"Yes."
"Have you heard any more from your cousin?"
"Since last night? No, maybe I should…"
Gray pushed on her lower back when she started to get up, causing her hips to roll against his. "What's your hurry?"
"I thought…"
"You thought you'd get away without answering my questions, didn't you?"
---
Meet Author Sophie Bartow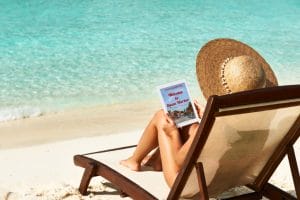 Sophie is a married, mother of four who has spent the last 30+ years as a Speech/Language Pathologist working with adult post-stroke patients. Now that her youngest are in college, she's set out on a new journey. She lives in Florida with her husband, 1 cat and 1 dog. When she's not writing, she loves reading, taking long walks, and watching T.V. You can contact her via her website. https://SophieBartow.com
Interview with Sophie Bartow
Q: Hi, Sophie. Tell us about your publishing journey. Did you always want to be an author?
SB: I've always had an active imagination, but never considered writing professionally. In 2015, I tried my hand at writing fanfiction and loved it. After practicing for a few years, I parlayed that into my small town romantic suspense series. My first book was published in March 2020. I have 13 books out. The Memory of Love is Book One in The Mountain View Lodge Trilogy – Book Three – The Forgiveness of Love is out 4/18/2022.
Q: What drew you to your book's genre? Why that story?
SB: You read and write what you love. I've always been a huge fan of romance and/or medical mysteries. When I set out to write, it was only fitting that I combine several of my favorites. Small town stories, as I love interconnected books/characters – and combine that with romance and mystery. As for my 'story telling' – I am a pantser. When I try to say X is going to happen, my muse makes sure Y happens. Strangely enough, as I wrote the first book in my series – the story evolved in my head. The Memory of Love is Book 9. But the story was too big for one book. While Memory can stand alone, it's a bigger picture.
Q: If your book was made into a movie, who would star in it?
SB: I actually create Pinterest character and storyboards for my books. However, in my head – Gray Hunter is played by Jamie Dornan, Sadie Hunter – Meghan Ory, Dylan Prince – Josh Dallas and Captain Jack – Sean Connery.
Q: Do you listen to music while writing? Share your Spotify list with us!
SB: I do! I always create a spotify list for each book. And each couple have their own song. Sadie and Gray's song is 'Save the Last Dance for My' by Michael Buble. Here's the list w/ songs I listened to for the trilogy on Spotify.
Q: Name a few of your favorite authors or books.
SB: I love Nora Roberts, Shannon McKenna, Maya Banks, Janet Evanovich, Lisa Jackson, Kathy Reichs, Patricia Cornwell. I really want to be Nora when I grow up. LOL
Q: What is one thing you hope readers will take away from your book?
SB: When someone reads one of my books, I want them to be able to 'see' the characters and feel like Swan Harbor is someplace they'd love to visit. I love it when I hear that people started reading and didn't want to stop.
This Or That Questions
Coke or Pepsi? My morning caffeine is a Coke Zero
Morning or Night? I'm a night owl and have always been.
Shower or Bath? Showers. I have a hard time sitting still.
City or Country? City
Print or Ebook? I like holding a book in my hands. BUT the environment, so I'm trying to go Ebooks.
Summer or Winter? – Summer! I live in S. Florida, so it's summer all year.
Enter To Win Amazing Prizes From Author Sophie Bartow
Click Here To Enter Now
Have you read THE MEMORY OF LOVE by Sophie Bartow? Let us know your thoughts in the comments.
Like this post? You might also enjoy ONLY A FLING by Delancey Stewart.