There are so many hot romance books out there but which are the steamiest? With Endless passion and countless trysts to fulfill your darkest fantasies. These are our top 40 hot romance picks to get you all hot and bothered!
Hot Romance Books 40-31
The Claiming of Sleeping Beauty – Anne Rice
Before E.L. James' Fifty Shades of Grey and Sylvia Day's Bared to You, there was Anne Rice's New York Times best seller The Claiming of Sleeping Beauty

"Articulate, baroque, and fashionably pornographic." —Playboy

"Something very special . . . at once so light and yet so haunting." —The Advocate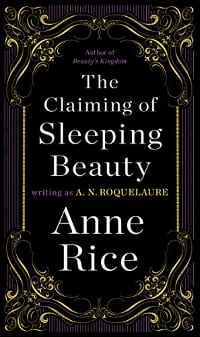 365 Days – Blanka Lipińska
The sexy and deeply romantic internationally bestselling novel that inspired the blockbuster movie.

As a precarious, risky relationship forms between Laura and her kidnapper, forces outside their control threaten to tear them apart…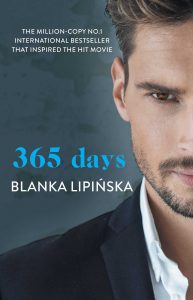 Gentleman Sinner – Jodi Ellen Malpas
Fall in love with the addictive and dangerous Gentleman Sinner, from the million-copy Sunday Times bestselling author of the This Man series.

His scars run deep.
His love runs fierce.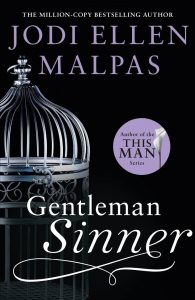 Burn – Suzanne Wright
Part of a small demon lair in Las Vegas, tattooist Harper Wallis lives a pretty simple life. That changes overnight when she discovers that her psychic mate, or 'anchor', is a guy who's rumoured to be the most powerful demon in existence.

"'It's been two minutes since my last fix and I need Suzanne Wright to give me more!' – Edgy Reviews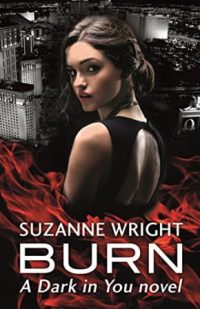 Gabriel's Inferno- Sylvain Reynard
From New York Times bestselling author Sylvain Reynard comes the first novel in the Gabriel's Inferno series, a haunting, unforgettable tale of one man's salvation and one woman's sensual awakening.

When the sweet and innocent Julia Mitchell enrolls as Professor Gabriel's graduate student, his attraction and mysterious connection to her not only jeopardizes his career, but sends him on a journey in which his past and his present collide.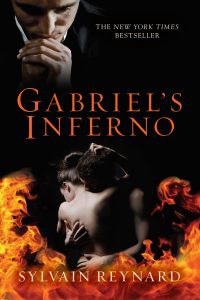 Temptation – Ivy Smoak
Shy student Penny Taylor always follows the rules. At least, that's how it appears to her classmates. But she has one illicit secret – she's fallen hard for her professor. And she's pretty sure he's fallen for her too.

★★★★★ "Holy sexiness that teacher is yummy."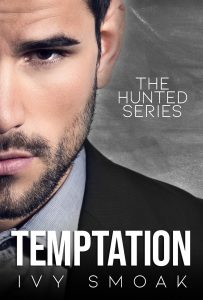 Craving – Helen Hardt
After being left at the altar, Jade Roberts seeks solace at her best friend's ranch on the Colorado western slope. Her humiliation still ripe, she doesn't expect to be attracted to her friend's reticent brother, but when the gorgeous cowboy kisses her, all bets are off.

Passion sizzles between the two lovers…but long-buried secrets haunt them both and may eventually tear them apart.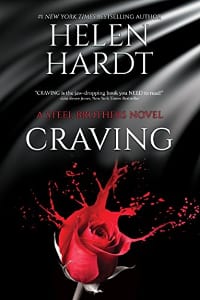 First Touch – Laurelin Paige
If you devoured Fifty Shades and Sylvia Day's Bared To You series, you will love the latest intense, passionate and page-turning novel from New York Times bestseller Laurelin Paige.

Determined to track her former best friend down, Emily follows a chain of clues that lead her to enigmatic billionaire Reeve Sallis. To try and discover the truth, Emily sets out to seduce him. But when she's forced to decide where her loyalty lies, how will Emily choose between saving Amber and saving her heart?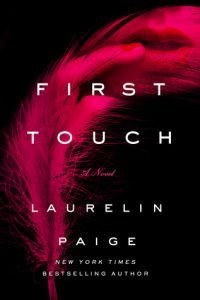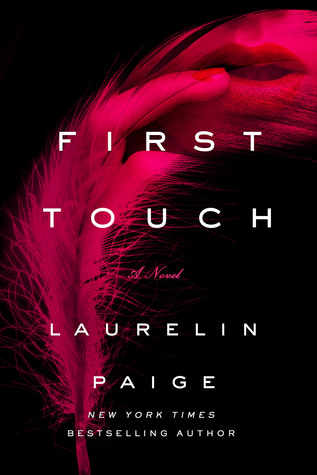 Spellbound – Sylvia Day
Max Westin. Sex incarnate. She could smell it, feel it with his proximity. Everything about him was a little rough, a little gritty. A primitive creature. Just like she was.
He held her hand a little too long, his thickly-lashed gaze clearly stating his intentions to have her. To tame her. . .

Daringly sensual and intensely romantic, this is a love story that will have you glued to the page.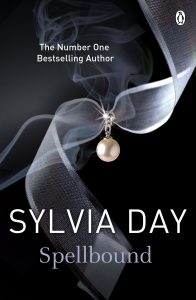 Off the Clock – Roni Loren
Marin Rush loves studying sex. Doing it? That's another story. Now that she's landed a job at The Grove, a high-end, experimental sex therapy institute, she can't ignore the fact that the person most in need of sexual healing may be her.

Dr. Donovan West, her new hotshot colleague, couldn't agree more. So he assigns her a list of R-rated tasks to prepare her for the wild clientele of The Grove's X-wing.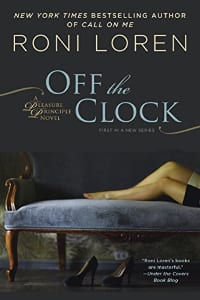 Hot Romance Books 30-21
Lady Chatterley's Lover – D. H. Lawrence

The book that became notorious for its story of the physical relationship between a working-class man and an upper-class woman, its explicit descriptions of sex, and its use of then-unprintable words.

Filled with scenes of intimate beauty, it explores the emotions of a lonely woman trapped in a sterile marriage and her growing love for the robust gamekeeper of her husband's estate.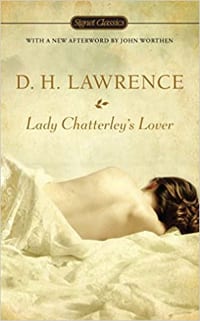 Bound – Lorelei James
In the new Mastered series by New York Times bestselling author Lorelei James, a woman's desire to shatter her inhibitions leaves her unprepared for where that erotic journey will take her…

Former small-town girl Amery Hardwick is living her dream as a graphic designer in Denver, Colorado. When her friend signs up for a self-defense class as part of her recovery after an attack, Amery joins her for support. That's where she meets him.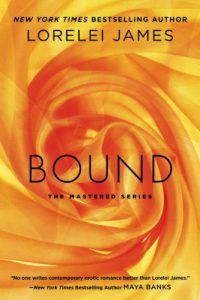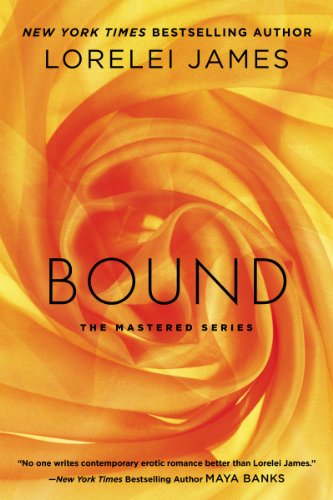 Story Of O – Pauline Réage
A beautiful young French woman, known only as 'O', is taken by her lover René to a splendid mansion near Paris. Here, she is initiated into an elite secret society, where she must learn to serve the sexual fantasies of René and his fellow members.

But she must also explore the nature of her own darkest desires – and confront just how far she is willing to go for love…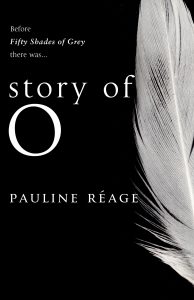 The Wedding Date – Jasmine Guillory
A feel-good romance to warm your heart. A groomsman and his last-minute guest are about to discover if a fake date can go the distance in this 'charming, warm, sexy gem of a novel' (Roxane Gay)

On the eve of his ex's wedding festivities, Drew Nichols is minus a plus one. Until a power outage strands him with the perfect candidate for a fake girlfriend…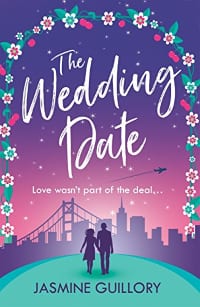 Backstage Pass – Olivia Cunning
An erotic romance by New York Times and USA Today bestselling author Olivia Cunning that is the perfect blend of sex, love, and rock 'n' roll.

When sexy psychologist Myrna Evans goes on tour with the Sinners to study groupie behavior, every guy in the band tries to seduce her. But the lead guitarist is the only one she wants to get her hands on, even if getting involved with him is all kinds of forbidden.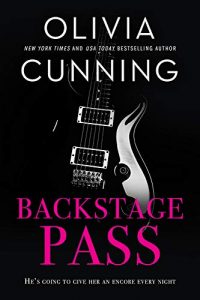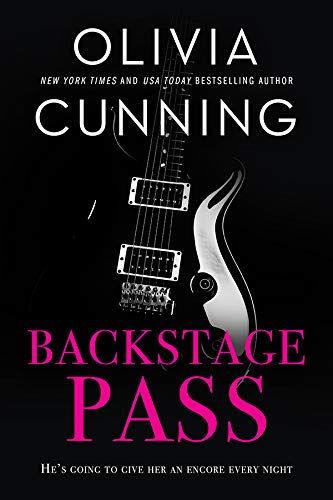 This Man – Jodi Ellen Malpas
If you don't know where to turn next after Fifty Shades: welcome to the sensual world of This Man, the first book in the international million-copy bestselling series…

Young interior designer Ava O'Shea has no idea what awaits her at the Manor. A run-of-the-mill consultation with a stodgy country gent seems likely, but what Ava finds instead is Jesse Ward – a devastatingly handsome, utterly confident, pleasure-seeking playboy who knows no boundaries.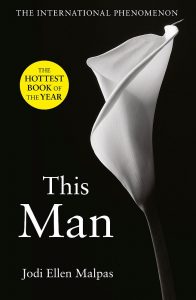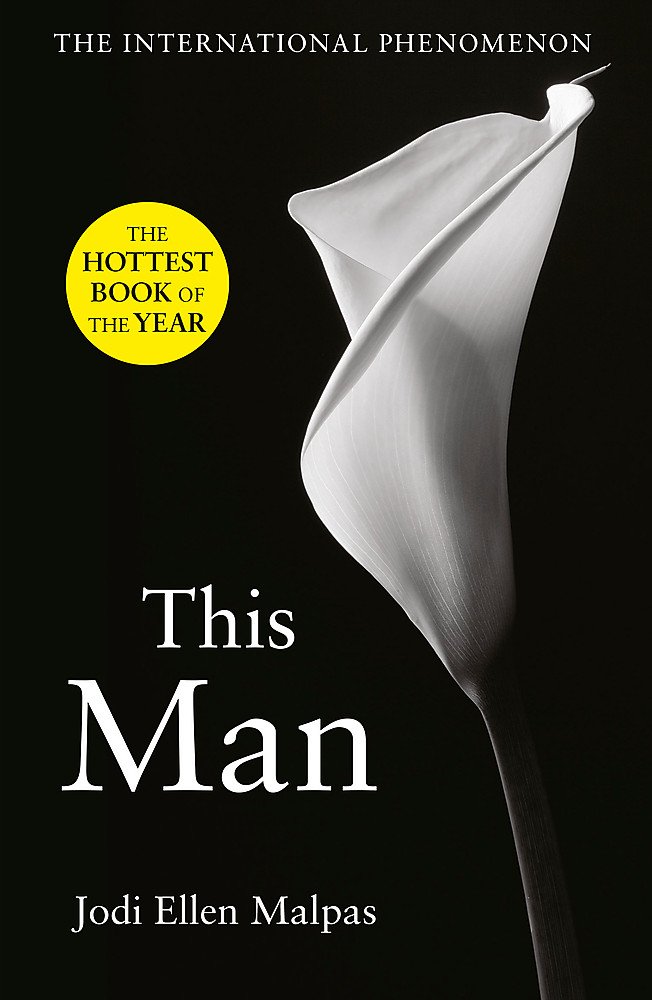 Follow Me Darkly – Helen Hardt
She's a take-charge woman. But he's a master of control.

Self-made billionaire Braden Black didn't get where he is by taking no for an answer. When a chance encounter with the refreshingly innocent and beautiful Skye piques his interest in more ways than one, he's determined to make her submit.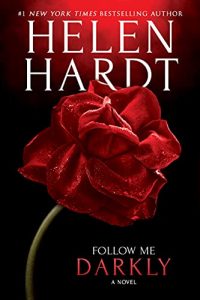 Dark Lover – J.R. Ward
The only pure-bred vampire left on the planet, Wrath has a score to settle with the slayers who murdered his parents centuries ago. But when one of his most trusted fighters is killed – orphaning a half-breed daughter unaware of her heritage or her fate – Wrath must usher the beautiful female into the world of the undead…

"J. R. Ward's urban fantasy romance series is so popular I don't think there's a reader today who hasn't at least heard of the Black Dagger Brotherhood."—USA Today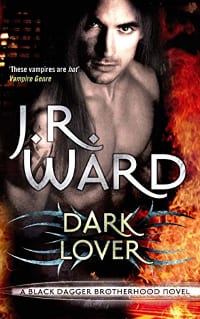 Call Me By Your Name – Andre Aciman
An Instant Classic and One of the Great Love Stories of Our Time

A sudden and powerful romance that blossoms between an adolescent boy and a summer guest at his parents' cliffside mansion on the Italian Riviera. Each is unprepared for the consequences of their attraction. Recklessly, the two verge toward the one thing both fear they may never truly find again: total intimacy.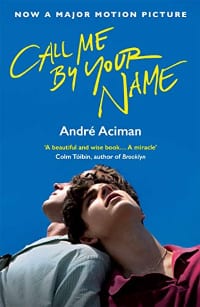 Beautiful Bastard – Christina Lauren
An ambitious intern. A perfectionist executive. And a whole lot of name calling.

Whip-smart, hardworking, and on her way to an MBA, Chloe Mills has only one problem: her boss, Bennett Ryan. He's exacting, blunt, inconsiderate–and completely irresistible. A Beautiful Bastard.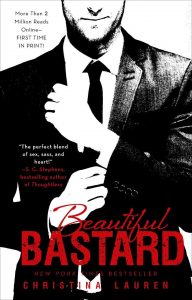 Hot Romance Books 20-11
Rush – Maya Banks
In the first novel in the Breathless trilogy, a man is about to have his fantasies come true with a woman who was once forbidden fruit, and is now ripe for the picking…

When Gabe Hamilton saw Mia Crestwell walk into the ballroom for his hotel's grand opening, he knew he was going to hell for what he had planned. After all, Mia is his best friend's little sister. Except she's not so little anymore. And Gabe has waited a long time to act on his desires.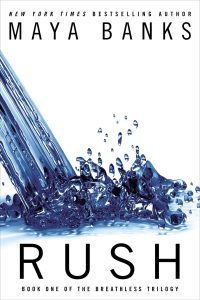 Promises – Marie Sexton
Jared Thomas has lived in the mountain town of Coda, Colorado his whole life. He can't imagine living anywhere else. But Jared's opportunities are limited—the only other gay man in town is twice his age, and although Jared originally planned to be a teacher, the backlash that might accompany the gig keeps him working at his family's store instead.

Then Matt Richards moves to town.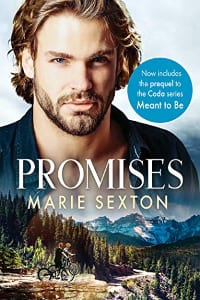 Wicked Ties – Shayla Black
Though Jack is a bodyguard, Morgan feels anything but safe in his presence because, slowly and seductively, Jack is bringing her deepest fantasies to the surface.

And when he bends her to his will, what's more shocking than her surrender is how much she enjoys it—and starts to crave his masterful touch. A willing player in Jack's games, Morgan knows that his motives aren't pure, but she has no idea how personal they are…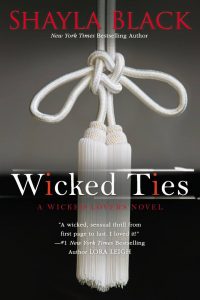 Release Me – J. Kenner
The first in an irresistible, erotic, emotionally charged romance trilogy for fans of Fifty Shades of Grey and Bared To You of a powerful man who's never heard 'no', a fiery woman who says 'yes' on her own terms and an unforgettable indecent proposal…

Damien Stark could have his way with any woman. He was sexy, confident, and commanding: anything he wanted, he got. And what he wanted was me.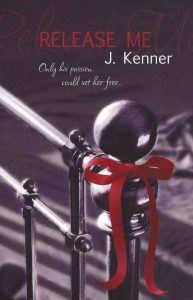 Naked – Raine Mill
Brynne Bennett has left scandal in her past and is living the good life. An American grad student at the University of London and part-time photographic model, she's getting back on track with lots of hard work and focus on a career in art conservation.

When successful and charismatic London businessman Ethan Blackstone buys her nude portrait, he wants to possess more than just her image. He wants Brynne in his bed, serving him in every way possible. He has no trouble voicing his desires, and he isn't taking "no" for an answer.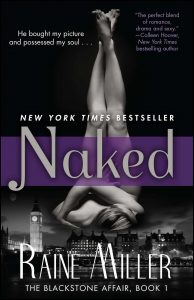 Knight – Kristen Ashley
Anya Gage has learned that to get anything good in life, you have to work for it. She has no expectations, no dreams. Then she finds herself at a party where she doesn't want to be and she meets Knight.

Knight Sebring knows who he is, what he wants and what he likes. And he gets it. But he never expected something as sweet as Anya Gage to wander into his bedroom during a party he did not expect to be having to borrow his phone.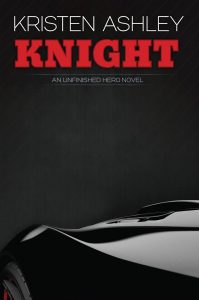 Reaper's Property – Joanna Wylde
Marie doesn't need a complication like Horse. The massive, tattooed badass biker who shows up at her brother's house one afternoon doesn't agree. He wants Marie on his bike and in his bed. Now.

But Marie just left her abusive jerk of an ex-husband and she's not looking for a new man. Especially one like Horse. She doesn't know his real name or where he lives. She needs him out of her life, which would be a snap if he wasn't so damned sexy.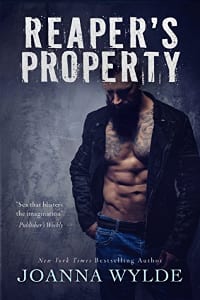 In Flight – R.K. Lilley
When reserved flight attendant Bianca gets one look at billionaire hotel owner James Cavendish, she loses all of her hard-won composure. For a girl who can easily juggle a tray of champagne flutes at 35,000 feet in three inch heels, she finds herself shockingly weak-kneed from their first encounter.

The normally unruffled Bianca can't seem to look away from his electrifying turquoise gaze. They hold a challenge, and a promise, that she finds impossible to resist, and she is a girl who is used to saying no and meaning it.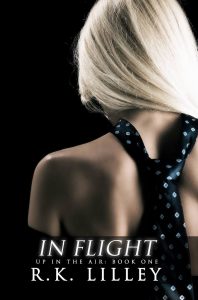 Master of the Mountain – Cherise Sinclair
When Rebecca's lover talks her into a mountain lodge vacation with his swing club, she soon learns she's not cut out for playing musical beds. But with her boyfriend "entertaining" in their cabin, she has nowhere to sleep. Logan, the lodge owner, finds her freezing on the porch.

After hauling her inside, he warms her in his own bed, and there the experienced Dominant discovers that Rebecca might not be a swinger…but she is definitely a submissive.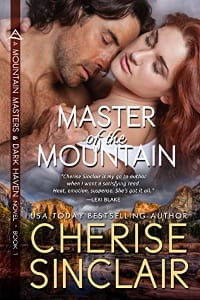 Wallbanger – Alice Clayton
Caroline Reynolds has an oversexed neighbor with the loudest late-night wallbanging she's ever heard. Every moan, spank, and—was that a meow?—punctuates the fact that she losing sleep.

Enter Simon Parker. When the wallbanging threatens to literally bounce her out of bed, Caroline, clad in sexual frustration and a pink baby-doll nightie, confronts her heard-but-never-seen neighbor. Because with walls this thin, the tension's gonna be thick. A delicious mix of silly and steamy, this is an irresistible tale of exasperation at first sight.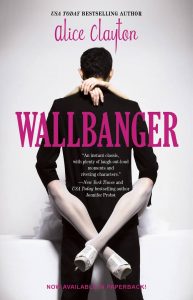 Hot Romance Books 10-1
Fifty Shades of Gray – E L James
When literature student Anastasia Steele interviews successful entrepreneur Christian Grey, she finds him very attractive and deeply intimidating. Convinced that their meeting went badly, she tries to put him out of her mind – until he turns up at the store where she works part-time, and invites her out.

Unworldly and innocent, Ana is shocked to find she wants this man. And, when he warns her to keep her distance, it only makes her want him more.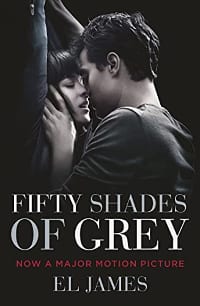 Wait for You – J. Lynn
Cameron Hamilton is six feet, three inches of swoon-worthy hotness, com-plete with a pair of striking blue eyes and a remarkable ability to make Avery want things she believed had been irrevocably stolen from her.

Getting involved with him is dangerous. Yet ignoring the simmering tension that sparks between them—and brings out a side of her she never knew existed—is impossible.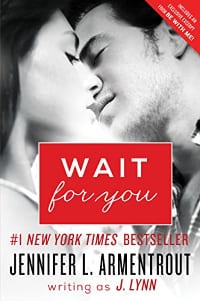 Laid Bare – Lauren Dane
It's been ten years since clean-cut, sexy-as-hell police officer Todd Keenan had a white-hot fling with wild, uninhibited rocker Erin Brown. What happened between them got under his skin—even if love wasn't in the cards just yet…

"In a word, this book is amazing. All three characters are magnetic and thoroughly realistic. They're expertly woven into a roller-coaster story that will have you crying one moment, aroused the next and laughing with glee at each triumphant step along the way." – Romantic Times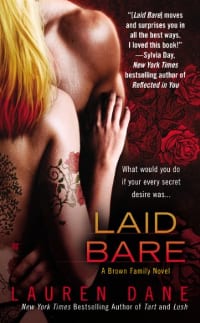 Fallen Too Far – Abbi Gline
With Blaire Wynn's mother dead and her father has running off to Paris for the summer with his wife, leaving her stranded with Rush, her new stepbrother, who's irritating, arrogant and… seriously sexy.

Rush is as spoiled as he is gorgeous; his famous father's guilt money, his mother's desperation to win his love, and his charm are the three reasons he has never been told no.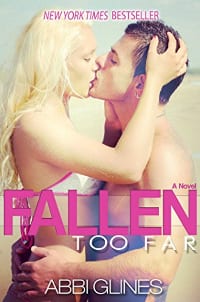 The Edge of Never – J. A. Redmerski
Twenty-year-old Camryn Bennett thought she knew exactly where her life was going. But after a wild night at the hottest club in downtown Raleigh, North Carolina, she shocks everyone-including herself-when she decides to leave the only life she's ever known and set out on her own.

Grabbing her purse and her cell phone, Camryn boards a Greyhound bus ready to find herself. Instead, she finds Andrew Parrish.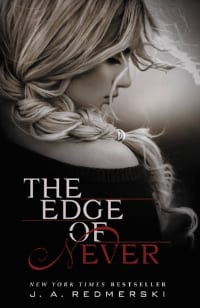 Collide – Gail McHugh
On the heels of college graduation and the unexpected death of her mother, Emily Cooper moves to New York City to join her boyfriend for a fresh start. Dillon Parker has been sweet, thoughtful, and generous through Emily's loss, and she can't imagine her life without him—even as her inner voice tells her to go slow.

Then she meets Gavin Blake. A rich and notorious playboy, Gavin is dangerously sexy and charming as hell. Their first encounter is brief, but it's enough to inflame Emily's senses. When their paths cross again through an unexpected mutual acquaintance, she tries to deny the connection she feels, but Mr. Tall, Dark, and Handsome won't let go so easily.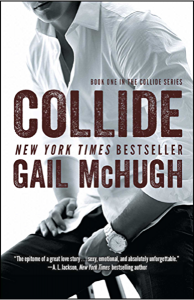 On Dublin Street – Samantha Young
Braden Carmichael is used to getting what he wants, and he's determined to get Jocelyn into his bed. He knows she has a past, one that has made her skittish about getting into a relationship, so he proposes an arrangement that will satisfy their intense attraction without any strings attached.

But after an intrigued Jocelyn accepts, Braden decides he won't be satisfied with just mind-blowing passion. The stubborn Scotsman is intent on truly knowing her…down to the very soul.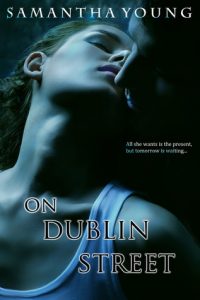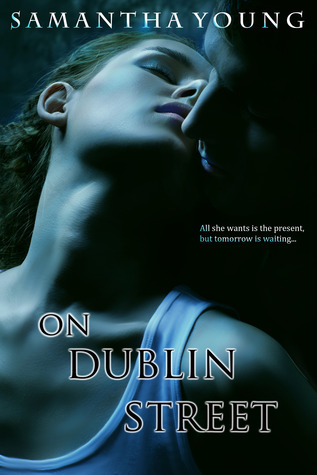 The Coincidence of Callie and Kayden – Jessica Sorens
Callie has grown up keeping her feelings locked away from the outside world, and as her painful past threatens to consume her life, most days it's a struggle just to breathe. For as long as Kayden can remember, suffering in silence has been the only way to survive, until one night when Callie and Kayden's worlds collide.

After that moment, Kayden can't stop thinking about Callie and when they end up at the same college, he does everything in his power to convince her that it isn't coincidence, it's fate.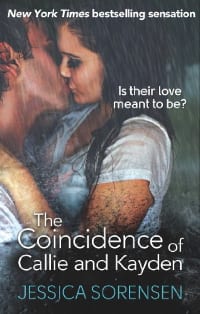 Bared to You – Sylvia Day
He was beautiful and brilliant, jagged and white-hot. I was drawn to him as I'd never been to anything or anyone in my life. I craved his touch like a drug, even knowing it would weaken me. But I was flawed and damaged, and he opened those cracks in me so easily…

Gideon knew. He had demons of his own. And we would become the mirrors that reflected each other's most private worlds…and desires.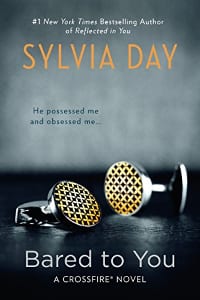 Born In Fire – Nora Roberts
It's Maggie's skill as a glass blower that brings Rogan Sweeney, the international gallery owner, to her small cottage in County Clare. His interest in her is purely professional, until their personalities clash and sparks begin to fly . . .

As her career takes off, how will Maggie cope with the heat of the spotlight and feelings for Rogan that she would rather ignore?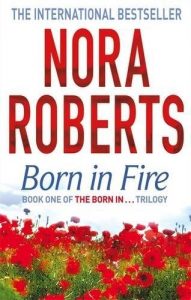 What do you think of these hot romance reads? Let us know!
Looking for some more reading suggestions? Check out some more posts here >>