Virgin River Season 3 has just dropped and it's safe to say that we're obsessed!
The first season was released in 2019, the second in 2020 and the third in 2021. Additionally, there are currently a total of 30 episodes, with each season having ten each.
The TV series is based on Robyn Carr's Virgin River book series. There are an impressive 21 books, with each novel following a different character that lives in Virgin River. Moreover, you can learn more about the books by clicking here >>
Virgin River follows Melinda 'Mel' Monroe, the protagonist of the first book. She answers an ad to work as a nurse practitioner and midwife in the remote Virgin River town, thinking it will be the chance of a fresh start and the opportunity to leave her painful memories behind. But it's not quite what she expected.
Despite Virgin River being set in California, the seasons were filmed in Vancouver, British Columbia in Canada. Most of the outdoor locations were shot in rural areas outside of the city. Mel's cabin is actually the former caretaker's house in Vancouver's Murdo Frazer Park, which the public are allowed to visit. And the doctor's surgery where Mel works is also a real place in Vancouver. Meanwhile, Jack's bar is Watershed Grill in Branckendale by the Squamish River, to the North of Vancouver.
Click here to watch Virgin River Season 3 on Netflix >>
About The Virgin River Season 3 Actors
Alexandra Breckenridge (Melinda "Mel" Monroe)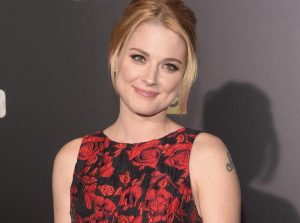 She's had a lot of roles in famous TV shows
Aside from playing the leading lady in Virgin River, Breckenridge has starred in: American Horror Story as young Moira O'Hara in season 1 and Kaylee in season 3; True Blood as Katerina Pelham; The Walking Dead as Jessie Anderson; This Is Us as Sophie; and more.
Breckenridge has tattoos
She has many tattoos that are usually covered by makeup during her on-screen performances, but not during photoshoots or red carpets.
Virgin River Season 3: Martin Henderseon (Jack Sheridan)
He was born in New Zealand
Henderson was born in Auckland, New Zealand. He is also a New Zealand, Australian and American citizen.
He started acting at 13
His first role was in Strangers, a local television production. As a result, from 1992 to 1995, he starred as Stuart Neilson in the prime-time soap opera Shortland Street. Subsequently he starred in many Australian shows and movies, like Home and Away, before moving to the US in 1997. In addition to all of this, he even appeared in Britney Spears' music video for Toxic in 2003!
Colin Lawrence (John "Preacher" Middleton)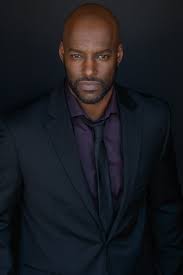 He was born in London
Lawrence was born in London to Jamaican parents, but grew up in Vancouver with his three siblings.
He starred in the Battlestar Galactica TV series reboot
Colin Lawrence played Hamish 'Skulls' McCall from 2006 to 2009. It was the role that gave him a lot of recognition. He's played a lot of main and supporting roles in the TV series: Endgame, Blade, The Killing, iZombie, Impastor, and Riverdale.
Virgin River Season 3: Jenny Cooper (Joey Barnes)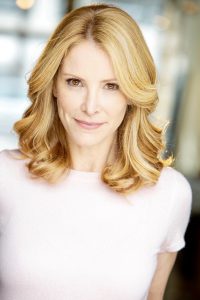 She started acting at 11
Some of her first performances were in school plays, but her first major role was in Jake and The Kid in 1995.
Cooper is a writer
As well as giving amazing on-screen performances, she also does work off-screen. She wrote and co-produced the film I Think I Do. She even starred in it too. Is there anything she can't do?
Annette O'Toole (Hope McCrea)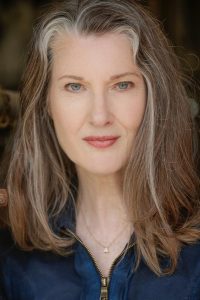 Hope McCrea is not in Virgin River Season 3
O'Toole was unable to make it to the set due to COVID-19. In the show, Hope was said to be looking after her sick grandmother. But when she does try to return to Virgin River, there's a hurricane, so she loses phone contact with Doc. And although the much-awaited vow renewal storyline of Hope and Doc was put on hold, Hope still made appearances through Facetime and Zoom calls.
She has a musical career
O'Toole and her husband, Michael McKean, share a love of music. They have songs from A Mighty Wind, a 2004 Disney children's album. McKean is a member of Spinal Tap and Toole was a backing singer for their tour. 
Have you watched the lastest season of Virgin River yet?
If you haven't caught up on the Virgin River Book Series yet, then check it out here >>