How to describe The Summer I Turned Pretty? The book series by established New York Times Bestselling YA novelist Jenny Han was adapted for streaming on Amazon Prime on June 16th, 2022. The series captures not only the taste of summer but also captures its turbulent ups and downs tangled with the difficulties of growing up. Belly's life is told through snapshots of summers. We can't wait to fill you in.
Table of Contents [CLICK HERE TO OPEN]
All About The Summer I Turned Pretty
Belly's life is told through snapshots of summer. At Cousins Beach, her summers are spent having the time of her life with her mom and brother and most importantly, Conrad and Jerimiah Fisher. The brothers have been everything: her friends, her brothers, her right-hand men, and most recently, her crushes. No longer a child, Belly faces turmoil in wrestling with her feelings for both brothers.
Dealing with grief, the difficulties of growing up, college… where does it end? Belly turns to Conrad and Jerimiah for a shoulder to lean on: but who will really pull through?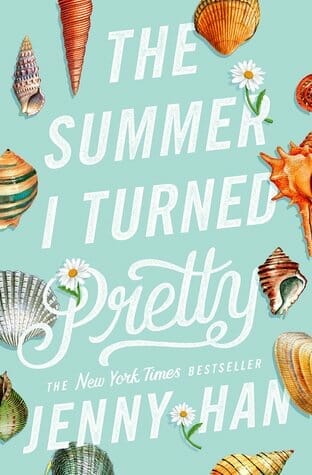 "It's hard to throw away history. It was like you were throwing away a part of yourself."

Jenny Han, The Summer I Turned Pretty
Everything magical happens between the months of June and August. Belly has known brothers Jerimiah and Conrad since her very first summer. They have been her friends, her brothers, her crushes, and everything that paints the summer with excitement. It only takes one summer for everything to change. Belly and Jerimiah find a new undercurrent to their relationship. Belly and Conrad's relationship rides on a riptide. The meaning of summer may never be the same.
"We stood there, looking at each other, saying nothing. But it was the kind of nothing that meant everything."

Jenny Han, It's Not Summer Without You
Belly used to count down the days until summer but not this time. Everything that was good has fallen apart. However, when Conrad disappears, Belly knows that it's up to her to bring the trio back: Belly, Conrad, and Jerimiah. If this summer is the last it has to end the way it began – together, at Cousins Beach.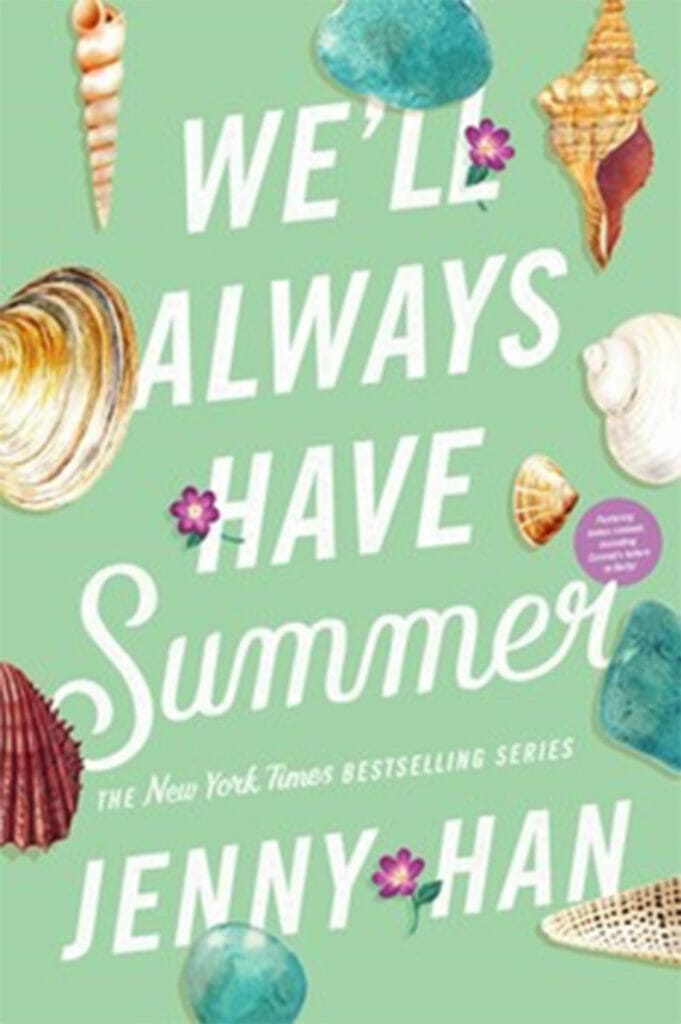 "Maybe that was how it was with all first loves. They own a little piece of your heart, always."

Jenny Han, We'll Always Have Summer
With two years of college under their belt together, Jerimiah and Belly's relationship is proving more rocky than expected. Has Belly ever truly got over Conrad? This question floats to the surface of her brain after Jerimiah breaks her heart. Belly is forced to confront herself and think carefully, once and for all, which of the brothers has her heart?
Episodes: 7
Amazon Audience Rating: 4.5/5 (out of 1,400 reviews)
IMDb Rating: 7.4/10
The Summer I Turned Pretty show is an Amazon Prime Video exclusive series.

In The Summer I Turned Pretty TV adaption, we follow Belly through her summer in the fictional town of Cousins Beach at her family's beach house. There, she has life-long friends Conrad and Jerimiah Fisher. As her childhood is slowly merging into adulthood, she gets thrown into a complicated love triangle and has to figure out in who her true feelings lie. Not to mention that Belly has to prepare for the illusive Debutante Ball, she's going to need some serious support from her friends to not make a fool of herself.
Check out the trailer!
Lola Tung (Belly) - Our head-strong and vulnerable protagonist. This girl was born to be in the water, it's no wonder she loves Cousins Beach so dearly. Having a crush on Conrad since she was little, the relationship isn't without its difficulties. When feelings for Jerimiah start to flourish she finds herself in the middle of a turbulent love triangle between Jerimiah and Conrad.
Christopher Briney (Conrad) - The eldest of the brothers, Conrad is known to be rebellious, moody and unwilling to express his feelings properly. Closed off, others tend to misunderstand Conrad. Despite his cool exterior, Conrad's feelings are very intense and he loves his family and friends more than anything.
Gavin Casalegno (Jerimiah) - Known as 'the golden boy' - there is little to disparage Jerimiah for. Holding the family together and acting as the stabiliser to Conrad's moods, he is a stable and safe rock for all. Belly and Jerimiah bond closely over their emotional and soft sides. Although he cares openly and deeply, as we follow Jerimiah through the series, he might not be the perfect golden boy we all know and love him as.
Rachel Blanchard (Susannah) - The rock that everyone relies on. Susannah is the mother of Conrad and Jerimiah and cherishes Belly as close as her own child. Her death hits everyone hard. Her calming energy transcends life, and she lives on through the memory and love of those she has touched.
Jackie Chung (Laurel) - Belly and Steven's mother, as well as Susannah's best friend. She is fierce and stubborn. Her relationship with Belly isn't without its difficulties, and she often wishes she and Belly had the same relationship that Belly had with Susannah.
Sean Kaufman (Steven) - Belly's older brother. He considers Conrad and Jerimiah his brothers. Through the series we see his genuine care for Belly, despite his teasing.
Frequently Asked Questions
Does The Summer I Turned Pretty have a happy ending?
The definition of 'happy ending' is entirely based on whether you're on Team Belly and Conrad or Team Belly and Jerimiah! We don't want to spoil anything, but ultimately, we believe Belly ends up with exactly who was best for her and will treat her as well as she deserves.
When does The Summer I Turned Pretty season 2 come out?
Sadly, we aren't sure. Hopefully, Amazon keep the summer theme and schedule the release date of season 2 in the summer of 2023. Watch this space! We'll keep you updated.
Does The Summer I Turned Pretty have spice?
In the book? Not really.
The books are suitable for ages 12+ and contain only some heart-fluttering kissing scenes.
In the show? Not really.
The show is a little more geared towards an older audience, with its rating sitting at 16+. The kissing scenes are a little more steamy, but nothing that will shock and surprise you.
Is The Summer I Turned Pretty on Netflix?
The Summer I Turned Pretty is available now on Amazon Prime Video.
Does The Summer I Turned Pretty follow the book?
For the most part, yes.
A hefty amount of changes have been made to make the show more diverse and realistic. Additionally, there are other changes made to flesh out existing characters - and some new characters added entirely!
We talk about the differences between the book and show here - check it out!
---
Are you going to tune into The Summer I Turned Pretty season 2? Let us know!