Looking for the perfect holiday gifts for book lovers? Look no further! We've compiled a list of awesome trending gift ideas guaranteed to make the bookworm in your life smile. Well, at least for a few moments before they disappear into the pages again.
Gifts For Book Lovers – Bookish Wearables
From tee shirts to jewelry, your bookish loved one will adore wearing their favorite fictional fandoms. Check out our picks below.
#1: Novelty Socks:
There are never enough cute socks! Our favorites are from Amazon.
#2: Book Jewelry:
Etsy has some of the most unique book jewelry around. Here are a few of our favorites.
Gifts For Book Lovers – Cozy Reading Space
Book nerds are all about those creature comforts! Help them build that perfect cozy reading nook with soft blankets, novelty pillows, and more.
#3 Book Blankets:
While any warm, fuzzy throw blanket will do, we love these cute book-themed blankets!
#5 Candles:
Book readers love the idea of reading by candlelight. Any candle will do, really, but this season you can go the extra mile and impress your bookish friends with these book scented candles!
#6 Desk Trays:
Desk trays and bath caddies are such an under-utilized gift, but they're so great for elevating reading time! Your book nerd BFF will appreciate it.
Gifts For Book Lovers – On The Go
Let's face it, no one wants to risk damaging a beloved book, though we all love bringing our books with us! So why not gift your bookish family members with a tote bag or book sleeve?
#7 Book Sleeves:
What are book sleeves? Just the perfect way to keep your print books and e-reading devices safe!
Gifts For Book Lovers – Low Budget Stocking Stuffers
Need something quick, easy, and cheap? We got you covered! Bookmarks, page holders, and gift cards are a great option for any book worm.
#8 Bookmarks:
There are endless options when it comes to bookmarks. In fact, this seemingly simple gift is probably the most customizable one on the list. You can find a bookmark for any genre, personality, or aesthetic. Here are a couple we like that are budget friendly.
#9 Book Page Holders:
These nifty little devices are super helpful and come in a ton of fun shapes and colors. There's a style for everyone.
#10 Gift Cards:
A gift card from a favorite book store is always appreciated and easy to obtain! Really, we don't need to explain this one, do we?

Gifts For Book Lovers – Bookish Beverages
Whether your bookish friend prefers coffee, tea, or hot chocolate, you can never go wrong with a good mug. Likewise, wine drinkers always enjoy a new tumbler. And if you know their drink of choice, why not refill their supply?
#11 Wine Tumblers:
There are endless options. This is just one of our favorites from Amazon.
Browse Here

#12 Tea / Coffee / Wine Gift Boxes:
Keep your bookworm sipping long into the night as they devour that riveting new read.
Check It Out Here

#13 Snack Boxes:
Okay, why stop at drinks? We all know book readers love to snack while they read, too. Just mind any dietary restrictions.
Learn More By Clicking Here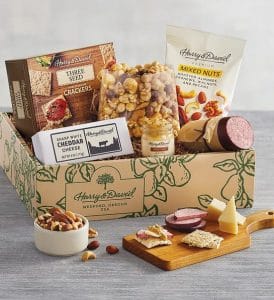 Gifts For Book Lovers – Unique Gift Ideas
Looking for something a little extra special for your bookish loved one? Try these unique gifts.
#14 Library Kit:
Every avid reader dreams of owning a personal library. Now they can spend hours cataloguing their books just like a real librarian.
Click Here to Shop

#15 Book Embosser:
Your bookish friend will adore personalizing their books with a beautiful DIY embossing.
Check It Out Here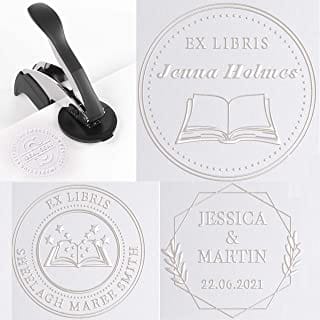 #16 Bookends:
Bookends are always special when you select the perfect aesthetic to go with their shelf. In fact, we have an entire article dedicated to bookends here.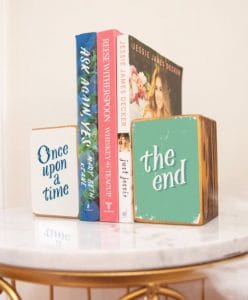 Gifts For Book Lovers – Even more book accessories!
Speaking of unique finds, here are even more great ideas for that avid reader.
#17 Reading Lamps:
Good lighting is essential for reading (and #bookstagram pics) but not many people think of gifting lamps. We're here to change that! In fact, we have an entire post on the best reading lamps here.

#18 Neck Reading Light:
A hands-free neck light is probably the coolest most convenient accessory for night reading, travel, camping, you name it.
Learn More Here

#19 Book Couch:
Another super convenient gift that comes in many different styles and is perfect for travel or the home.
Go Here To Find Out More

Gifts For Book Lovers – Book Subscriptions
For the truly vicarious reader who has it all, a wonderful thoughtful idea is to gift them a month of their favorite book subscription. Or, if your bookish friend is new to book subscriptions, this is a great way to introduce them to a whole new world of reading!
#20 Book Box Subscriptions:
There are so many great book subscription boxes on the market these days, and almost all of them offer gifting options. Not sure where to start? Check our book box subscription post here.

#21 Audiobook Subscriptions:
Is your bookworm babe more of an audiobook listener? Why not gift them a subscription to their favorite audiobook service? Check out our post on the best audiobook subscriptions to choose from here.

#22 Kindle Unlimited:
E-book readers love Kindle Unlimited from Amazon.com And at just $9.99 a month, why not gift a month worth of unlimited reading to the book worm in your life? Learn All About It Here.

Gifts For Book Lovers – For the ebook enthusiast
Is your bookish bestie's library digital? Maybe they don't have the space for hardbacks. Whatever the reason, we got you covered.
#23 Kindle / EReader:
While e-readers can be a bit costly, we know your bookish friend will always love receiving a new one. Not sure where to start? Click our post here for the latest and greatest e-reading devices on the market.

#24 Kindle / EReader Accessories:
If a new e-reading device is too costly, there are always device accessories! From battery chargers, to Kindle covers, the options are endless. Here are just a couple of our favorites.
Gifts For Book Lovers – Actual Books!
#25 Books From Their Wishlist:
So many non-readers shy away from buying actual books for their friends because they're afraid of buying a book their beloved bookworm might not like! But did you know many avid book readers keep a running wishlist of books on their Amazon or GoodReads account? It's true! Just ask for your friend to send you a link to their wishlist, then hit your local bookstore and shop 'till you drop. They'll love you forever!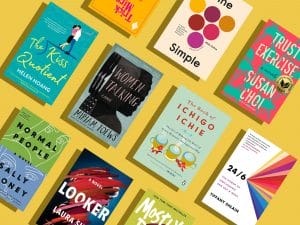 Was our list of gifts for book lovers helpful? Let us know your thoughts in the comments below.
Like this post? You might also enjoy Dear Santa by Debbie Macomber.