Are you looking for the best gifts for him at Christmas? Feel bad for buying Dad another boring tie? Looking for something more meaningful for your husband or boyfriend? Got a man who insists he doesn't want anything? So annoying, right? And it doesn't help that the market for men's products is miniscule compared to women's products. What's a girl to do?
Well, you're in luck! Because we at RomanceDevoured have done the leg work for you. We've searched high and low for the best unique and most sought-after Christmas gifts for him!
#1 Craft Beer Club

This is a fantastic gift for the craft beer enthusiast in your life. Craft Beer Club searches out exceptional craft beers from around the country and then delivers the selections to your door. Learn more here.
#2 Garmin Dash Cam Mini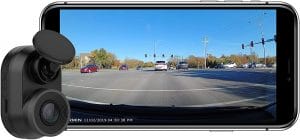 For the man who's always thinking about his car, this mini dash camera automatically records traffic incidents and uploads saved footage to your smartphone via the Garmin Drive app. Find it on Amazon.
#3 Man Crates

We love a good subscription box, and the makers of Man Crates seem to have the perfect subscription box for every kind of man. From manly snacks to whiskey to sports & gear boxes, there is a Man Crate for every type of rugged flannel-wearing dude. Click here to get started.
#4 Oculous Quest 2 All-In-One Virtual Reality Headset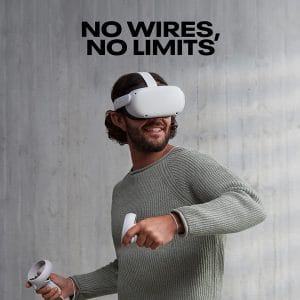 Gamer guys everywhere are drooling for this next-level hardware. Make every move count with a blazing-fast processor and their highest-resolution display. Grab one for yourself so you can play along with him. Click here to view the Oculous on Amazon.
#5 Foosball Cooler

For the man who likes to entertain, this two-in-one Foosball table and cooler fits perfectly into any sized man cave, basement, patio, or home bar space. Get it from Amazon.
#6 ESPN Trivia Night

Create a fun night-in with this ESPN trivia game with over 1,000 sports related questions. Go head to head against your honey, or team up to beat your friends! Get it from Amazon.
#7 Toloco Massage Gun

If the man in your life spends any amount of time in the gym, he'll appreciate this cordless deep-tissue massage gun. The Toloco Massage Gun has been a bestseller since its inception, earning high reviews for its ability to effectively relieve muscle fatigue and pain, and promote blood circulation. Click here to check it out.
#8 Mixology Class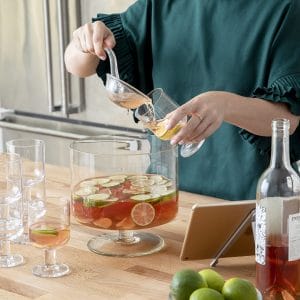 For a truly unique gift that doubles as a date, why not attend a virtual cocktail-mixing class with your beau? There are many to choose from here.
#9 Bottle Loft

No more fighting for space in the refrigerator. These nifty magnetic strips let him hang his beer bottles (or any bottled beverage) with ease, keeping the fridge organized and his drinks cold. We're kind of shocked no one thought of this sooner! Get them from Amazon.
#10 Birchbox Men's Grooming Subscription Box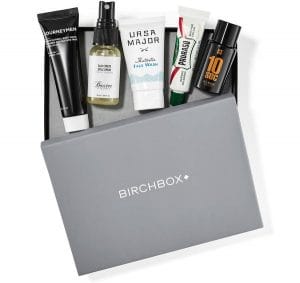 Skincare is no longer just for women. After all, dudes have skin too. They also have beards that are crying out for a good moisturizer! Birchbox helps men find the perfect skin care (and other hygiene) products for them with fully customizable monthly subscription boxes.
#11 Sex Toys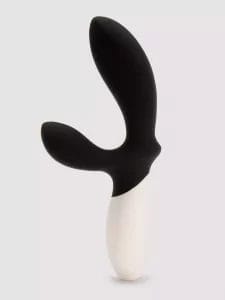 Obviously, don't give him this gift in front of his family, but if you really want to impress your honey bunny, why not show him your wild side with a new toy for the bedroom? May we suggest the highly rated Lelo Loki Wave Prostate Massager? Or perhaps the more tame Hedy sleeves that are almost cute enough to carry in your purse.
#12 Pleasing Perfect Polish Set by Harry Styles

Does the man in your life make a habit of kicking gender norms in the gonads? If so, we have the perfect gift for him/them. Harry Styles of One Direction recently came out with a line of nail polish for men. While you could pick up a cheaper set at your local drugstore, the Pleasing brand probably comes with bragging rights that your gender-busting friend will hold in high regard. Buy the Pleasing Perfect Polish set by Harry Styles here.
#13 Apple Air Tag

For the man who never knows where his keys or wallet are, just attach an Apple Air Tag to anything that gets misplaced often and let Siri find it for you! It's the gift that keeps on giving. Get it here.
#14 Nintendo Switch Light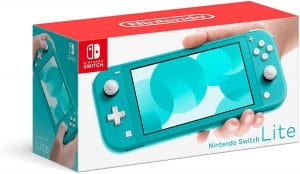 Gamers of all ages are going gaga for the Nintendo Switch Light. Featuring a sleek unibody design with fully integrated controls and a built-in plus Control Pad. It is compatible with all physical and digital Nintendo Switch games that support Handheld mode. There's a good chance your man already has a Nintendo Switch or Switch Light, in which case he's sure to appreciate Nintendo Store gift cards, games, memory cards, or any other Nintendo accessories. Check out the Nintendo Switch on Amazon here. Or visit the Nintendo store here.
#15 LoveBox Spinning Heart Messenger

This is the cutest gadget we've ever seen and it's perfect for long distance relationships as well as anyone who's love language is words of affirmation, shared experiences, or gift giving. The Lovebox is a messaging device that pairs with an app to go above and beyond regular messaging. Send photos, drawings, even animation. When a message arrives in the Lovebox the heart starts spinning. By opening the lid of the Lovebox, the recipient will be able to discover the surprise that appears on their screen. We think everybody should have one! Get yours from Amazon here.
What do you think of our list of gifts for him for Christmas? Are we missing any great gift ideas? Let us know below in the comments.
Like this post? Check out these 20 Romantic Christmas Movies to stream on Amazon Prime next.