Before its much anticipated Amazon adaption, The Summer I Turned Pretty was the first book in a trilogy by Jenny Han, author of mega hit To All The Boys I've Loved Before. Each book revolves around the life of Belly, of which its primary focus is the summers she spends at Cousin's Beach. These books follow the turbulent and exciting love triangle Belly has with brothers Jerimiah and Conrad. With its distinct summer feeling, this The Summer I Turned Pretty series is unforgettably nostalgic.
Table of Contents [CLICK HERE TO OPEN]
The Book Series In Order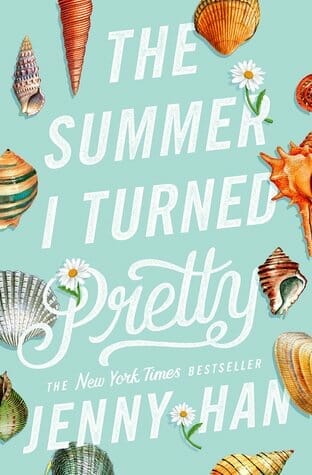 "It's hard to throw away history. It was like you were throwing away a part of yourself."

Jenny Han, The Summer I Turned Pretty
Everything magical happens between the months of June and August. Belly has known brothers Jerimiah and Conrad since her very first summer. They have been her friends, her brothers, her crushes, and everything that paints the summer with excitement. It only takes one summer for everything to change. Belly and Jerimiah find a new undercurrent to their relationship. Belly and Conrad's relationship rides on a riptide. The meaning of summer may never be the same.

"We stood there, looking at each other, saying nothing. But it was the kind of nothing that meant everything."

Jenny Han, It's Not Summer Without You
Belly used to count down the days until summer but not this time. Everything that was good has fallen apart. However, when Conrad disappears, Belly knows that it's up to her to bring the trio back: Belly, Conrad, and Jerimiah. If this summer is the last it has to end the way it began – together, at Cousins Beach.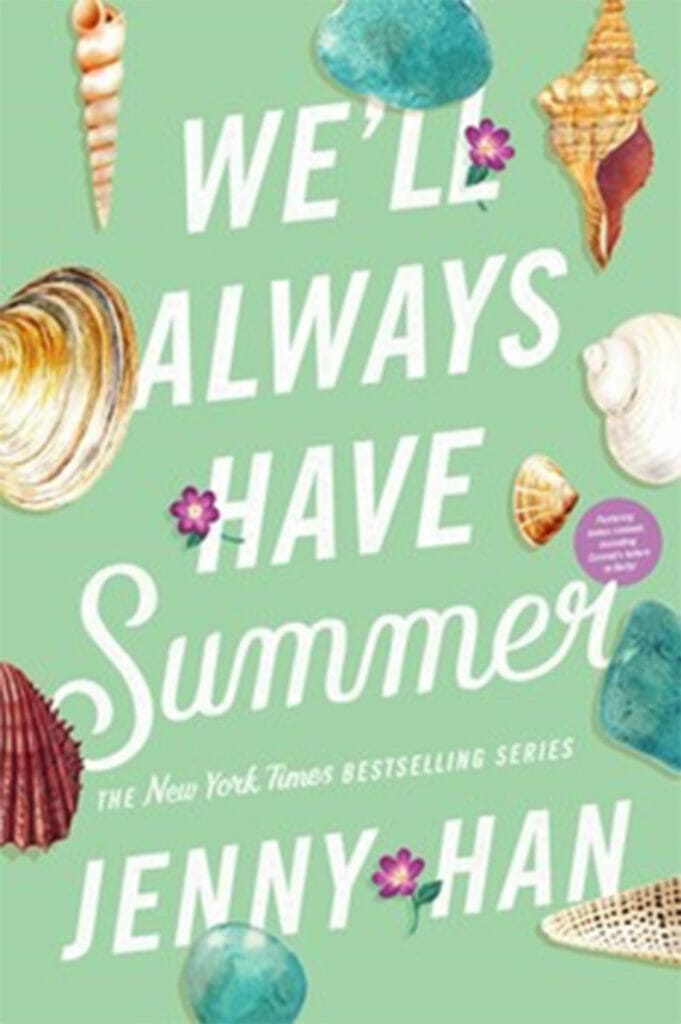 "Maybe that was how it was with all first loves. They own a little piece of your heart, always."

Jenny Han, We'll Always Have Summer
With two years of college under their belt together, Jerimiah and Belly's relationship is proving more rocky than expected. Has Belly ever truly got over Conrad? This question floats to the surface of her brain after Jerimiah breaks her heart. Belly is forced to confront herself and think carefully, once and for all, which of the brothers has her heart?
---
Frequently Asked Questions
What order does The Summer I Turned Pretty Series go in?
The Trilogy follows as such:
The Summer I Turned Pretty (2009)
It's Not Summer Without You (2010)
We'll Always Have Summer (2011)
How does The Summer I Turned Pretty Series end?
MAJOR SPOILERS AHEAD!
Following Jerimiah cheating on Belly, the couple fight. After spending some time apart, Jerimiah realises that Belly is the only girl in the world for him, and he proposes. Despite Belly still having feelings for Conrad, she says yes. As Conrad and Belly spend time together planning Belly and Jerimiah's wedding, the feelings grow more significant between the two. Conrad tries to hide his feelings for the sake of Belly.
Jerimiah and Conrad have a fight which leads to Jerimiah running away on the morning of his and Belly's wedding. The wedding is called off when Belly admits she still has feelings for Conrad. After taking a year in Spain, Belly and Conrad start exchanging letters, and their love is reignited. Eventually, Conrad and Belly get happily married, and the series ends where it began: at Cousins Beach.
Does The Summer I Turned Pretty Series have spice?
While there are some more adult themes and references as the series progress, the book series maintains its 12+ age rating and has nothing more explicit than references to sleeping together and some kissing scenes.
Is The Summer I Turned Pretty Series appropriate?
There is nothing particularly shocking or explicit in this series. There are some scenes which involve drinking and smoking, as well as some references to sexual activities. Nothing in this book is explicit enough where it would be inappropriate for ages 12+.
For a more in-depth parental review, check out this website.
Is The Summer I Turned Pretty Series good?
This definitely depends on what your taste is and what you're expecting out of the series. If you're expecting a high-spice and dark, twisted series then you're probably looking in the wrong place. If you're looking to be thrown into the summer of teenage and early adulthood, to experience the fluttery feelings of your first love; then this book series is perfect. Even if this book isn't your typical genre, we think it is worth a read. The heartfelt moments and emotional riptides can't help but pull you in.
We certainly enjoyed it!
Is The Summer I Turned Pretty a show?
Yes, the first book was adapted into a show and is available to watch on Amazon Prime Video since June 2022. The show stars Lola Tung (Belly), Christopher Briney (Conrad), Gavin Casalegno (Jerimiah) as well as Jackie Chung, David Iacono, Rachel Blanchard, Alfredo Narciso, and many other talents.
You might not be surprised to find out that this series about young love features not one, not two, but five Taylor Swift songs! (Lover, This Love (Taylor's Version), False God, The Way I Loved You (Taylor's Version), and Cruel Summer, for all the Swifties wondering). The vibe of Taylor's songs seem a perfect fit for an emotional summer in a beach house, right?
Have you read The Summer I Turned Pretty series? Let us know what you thought!