The Summer I Turned Pretty show aired as an Amazon Prime Video exclusive on June 16th 2022. Let's take a look at everything you'll need to know about the fresh-faced cast of The Summer I Turned Pretty before getting stuck into this gripping summer drama!
Table of Contents [CLICK HERE TO OPEN]
All About The Summer I Turned Pretty
Based on the first book of the trilogy of the same name, New York Times Bestselling Author Jenny Han had hands-on involvement in the book-to-film adaption. She is credited with the creation of the series, as well as co-creating the teleplay of several episodes. When the creator gets involved, it's a good sign that the adaption will stay true to the original medium.
In The Summer I Turned Pretty show, we follow Belly as she spends her summer in the fictional town of Cousins Beach. This town actually exists in Wilmington, North Carolina where many scenes were shot. There, she has life-long friends Conrad and Jerimiah Fisher. As her childhood is slowly merging into adulthood, she gets thrown into a complicated love triangle and has to figure out in who her true feelings lie.
Season 1 was released on June 16th 2022 (June 17 for the UK). Sadly, we have no news of whether or not The Summer I Turned Pretty season 2 or 3 is on the horizon but worry not! We'll be sure to keep you updated, so make sure to keep checking back for the latest information!
The Summer I Turned Pretty Cast
Lola Tung as Belly Conklin
If you don't recognise the face of Lola Tung, don't feel out of touch! This 2002 actress boasts the successful The Summer I Turned Pretty as her first-ever role! We're excited to see where her career will bring her and we expect to see her acting credentials skyrocket.
Lola attended the well-renowned LaGuardia High School in New York, one of the most famous schools for performing arts in New York. Other alumni include Timothée Chalamet and Jennifer Aniston.
Although 19 years old, Lola Tung is currently on a year out from The School of Drama Acting and Musical Theater at Carnegie Mellon in Pittsburg, Pennslyvania to dedicate her time to her role.

Christopher Briney as Conrad Fisher
Connecticut-born, this talent pursued a BFA in Acting for Film, TV, Voiceover and Commercial at Pace University, New York. His range of experience makes him the perfect star as the older brother of the Fisher brothers.
The 22 year old actor boasts some roles in shorts Under the Covers and Want This. It is rumoured that Briney has a role in the upcoming Salvador Dali memoir, Dalíland. It releases on September 17, 2022 – so hopefully we see more of Briney's talent soon!

Gavin Casalegno as Jerimiah Fisher
Casalegno, despite only being 23, has one of the most prolific acting histories amongst The Summer I Turned Pretty cast.
Casalegno starred alongside household names such as Russell Crowe, Anthony Hopkins and Jennifer Connelly. Some people may recognise his face from an episode of The Vampire Diaries where he played Young Damon.
His most dedicated role to date is as Trevor Strand in the Western-themed Drama Walker, starring Jared Padalecki. Casalegno starred in 8 episodes during this role.
Gavin Casalegno has been dating model Larsen Thompson since 2016. There have been some rumours that the couple have broken up, but as their photos together are still on Instagram, we can't be sure.

Jackie Chung as Laurel Conklin
Acting since 2005, Chung is no stranger to the acting world. Joining The Summer I Turned Pretty cast as her most prolific role yet, although the actress starred in several episodes of Grey's Anatomy as Cleo Kim as well as Hulu original Deadbeat.
Chung is a mother of two children with her partner Louis Ozawa, as well as a dog Atticus, whom Jackie claims is another one of her children.
We can see the 61-year-old (yes, you read that right!) actress on her next work, The Translators which will be directed by and star her partner, Louis Ozawa.

Sean Kaufman as Steven Conklin
Kaufman keeps his private life out of the public eye, so little is known about him.
We know that Kaufman studied at the popular LaGuardia High School before graduating and moving on to Purchase College's Acting Conservatory.
He had some unnamed roles in FBI: Most Wanted and Law & Order: SVU, as well as being a reoccurring guest star on NBC's Manifest..
Although we aren't aware of any upcoming projects, we have no doubt that Kaufman will continue to rise in the acting world. He certainly impressed us as a member of The Summer I Turned Pretty cast!
Check him out on Instagram!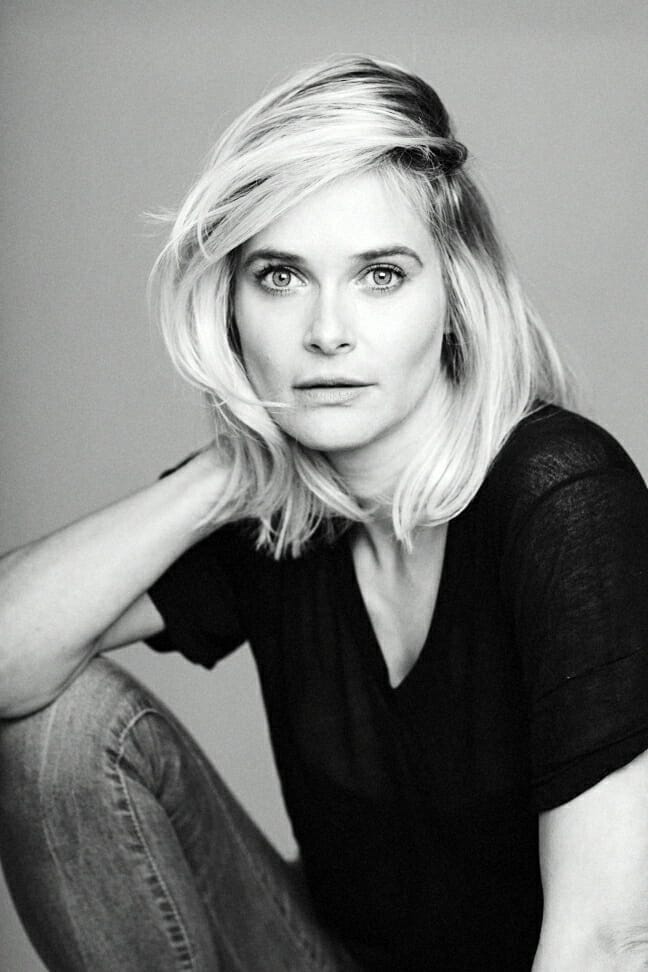 Rachel Blanchard as Susannah Fisher
Blanchard has the most accredited acting history amongst the cast. Acting since 1984, she is no stranger to the acting world. She boasts well-known media such as playing Cher in the Clueless TV series, having a regular role in the 1993 series Chris Cross, Snakes on a Plane, and most famously, playing Kitty Nygaard on Fargo.
Blanchard attended Havergal College, an all-girls school in Toronto where she went on to study at Queens University in Kingston, Ontario Canada to study Psychology.
Blanchard is a huge hockey fan and often plays it in her spare time.
She is married to composer Jeremy Turner, who composed the soundtracks to movies such as Five Came Back (2017), Ode to Joy (2019) and Marvel 616 (2020).
It seems like talent finds talent!

Alfredo Narciso as Cleveland
Another well-seasoned actor, Narciso has a huge list of acting roles under his belt. Since 2002, Cleveland rose to notoriety in the mid-2010's. He boasts roles in House of Cards, Elementary, Jessica Jones, Manifest, New Amsterdam, and many more.
He is credited in the upcoming TV show The Missing, which premieres on November 10th. As well as the upcoming movie Our Son although no further information is available.
Narciso is one of the only cast members to have acting roles which expand to Podcast Series (such as The Two Princes and Tejana) and video games (Red Dead Redemption II).
Narciso was nominated for an Ambie for Best Performer in Audio Fiction for his role in The Two Princes. He also won an Award of Merit Accolade for his role in 2011 short film, Lullaby for Ray.
Who knew that The Summer I Turned Pretty cast are all so talented?

Minnie Mills as Shayla
Born in January 2002 in London, UK, her family relocated from London to New York when she was 4 years old.
Her mother is Korean and her father is Canadian. On her Instagram highlights, Mills seems very in touch with her Korean heritage and loves visiting Seoul, South Korea.
She trained at the Atlantic Theatre Company and the American Academy of Dramatic Arts before becoming a cast member on The Summer I Turned Pretty.
Mills also has a history of modelling for brands and starring in commercials.
Find her on Instagram!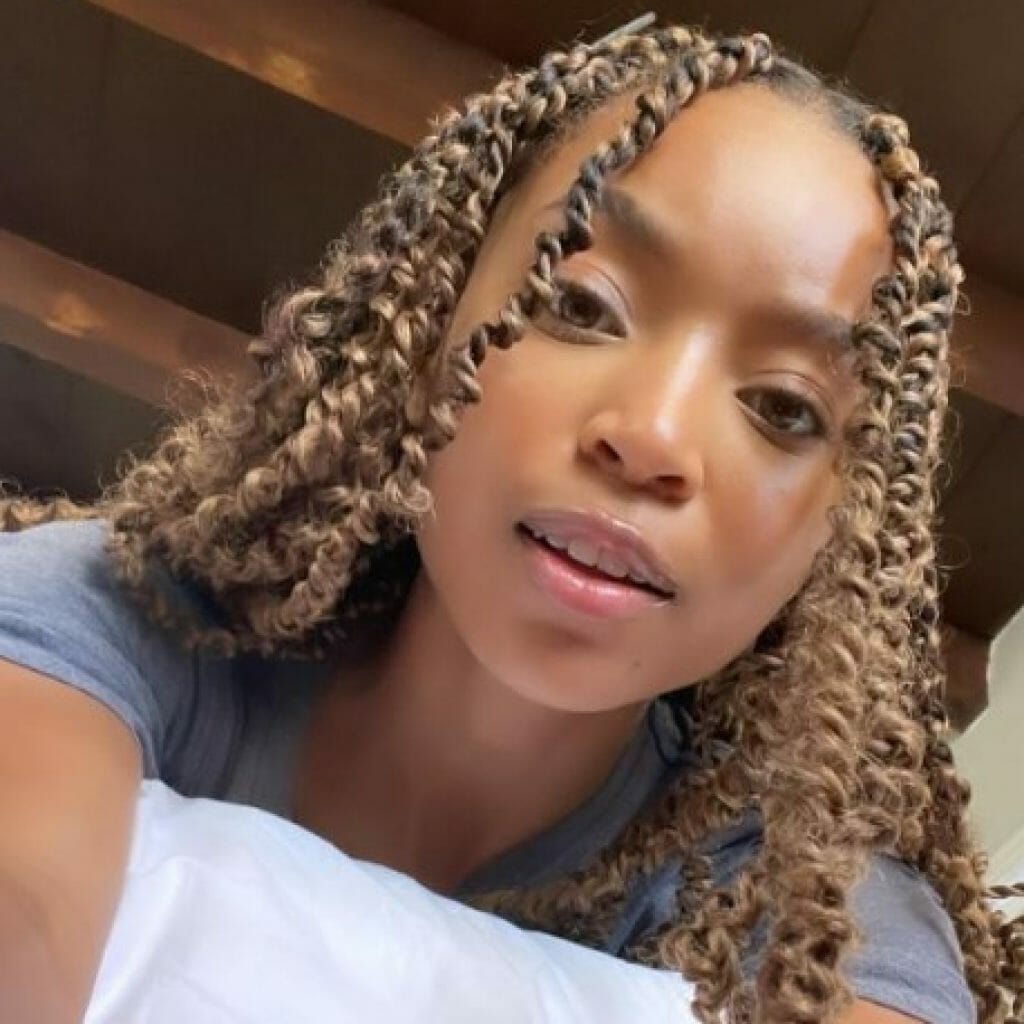 Summer Madison as Nicole
Madison started her acting journey in 2018 with the short Almost There. Since then, she has stared in Emergency (2022), The Wonder Years (2022), and the Hulu biopic, Mike.
Born in Tallahassee, Florida, Madison since moved to Georgia State University to earn her bachelor's degree. Currently she lives in Los Angeles.
Very fashion-forward, we think Madison was a great addition to The Summer I Turned Pretty cast!

Lilah Pate as Gigi
Pate seems to have a keen eye for the beach, as one of her only other acting roles was in the Netflix series Outer Banks where she played Peeler in two episodes.
Her next role is said to be in Boys of Summer, which is rumoured to come out later this year.
Born in Los Angeles, she later moved to Charleston.
Her father is a director and producer, having directed movies like The Grave, The Deciever, and more! He also directed in the previously mentioned Outer Banks.
She's a perfect fit as a Summer I Turned Pretty cast member!

David Iacono as Cam
Iacono has been acting since 2011. His long filmography includes roles in New Amsterdam, The Good Doctor, The Flight Attendant, and more.
He is credited in the upcoming movie thriller Cinnamon where he will star alongside Pam Grier, however, no release date has been announced.
David is of Italian and Puerto Rican descent and currently resides in New York. He hopes to become more involved with the creation of art and direct in the future.
Iacono definitely has a sense of humour! See more on his Instagram.
---
The Summer I Turned Pretty Cast: Behind the Scenes!
We're lucky to hear that the cast of The Summer I Turned Pretty grew close during filming. Their Instagrams boast a lot of fun behind-the-scenes images and videos that we think you should check out but we'll show you some now to get you started.
As The Summer I Turned Pretty is a huge hit, it's no surprise that the media is calling the cast in for interviews all the time! Here are just a few exciting cast interviews which we think really sell the fun personalities of the cast:
Frequently Asked Questions about The Summer I Turned Pretty Cast!
Who is The Summer I Turned Pretty Cast dating?
Chris Briney appears to be seeing Isabel Machado. The pair shared a sweet post at The Summer I Turned Pretty premiere.
Additionally, there have been rumours surrounding Sean Kaufman and co-star Minnie Mills, but these dating rumours are yet to be confirmed or denied.
How tall is The Summer I Turned Pretty cast?
The actors of Jerimiah, Conrad, Cam, and Steven are all said to be between 5'11 and 6'1. Lola Tung appears to be around 5'6, although different sources have different stats.
How old is The Summer I Turned Pretty cast?
All the actors of the teenagers appear to be between 19-23.
Lola Tung: 19
Sean Kaufman: early 20's
Gavin Casalegno: 22
Christopher Briney: 21/22
How old is The Summer I Turned Pretty cast in the show?
It is the summer for teen romance, so it only makes sense that the characters are in the height of their teenage years!
Belly: 16
Steven: 17/18
Jerimiah: 16
Conrad: 17
Have you watched The Summer I Turned Pretty yet? Let us know!