It's Not Summer Without You by New York Times Bestselling Author Jenny Han is the final book in The Summer I Turned Pretty's trilogy. In only 312 pages we must follow Belly in making her decision once and for all. Will it be Belly and Jerimiah or Belly and Conrad? In this nail-biting finale, there is only one way to find out.
Table of Contents [CLICK HERE TO OPEN]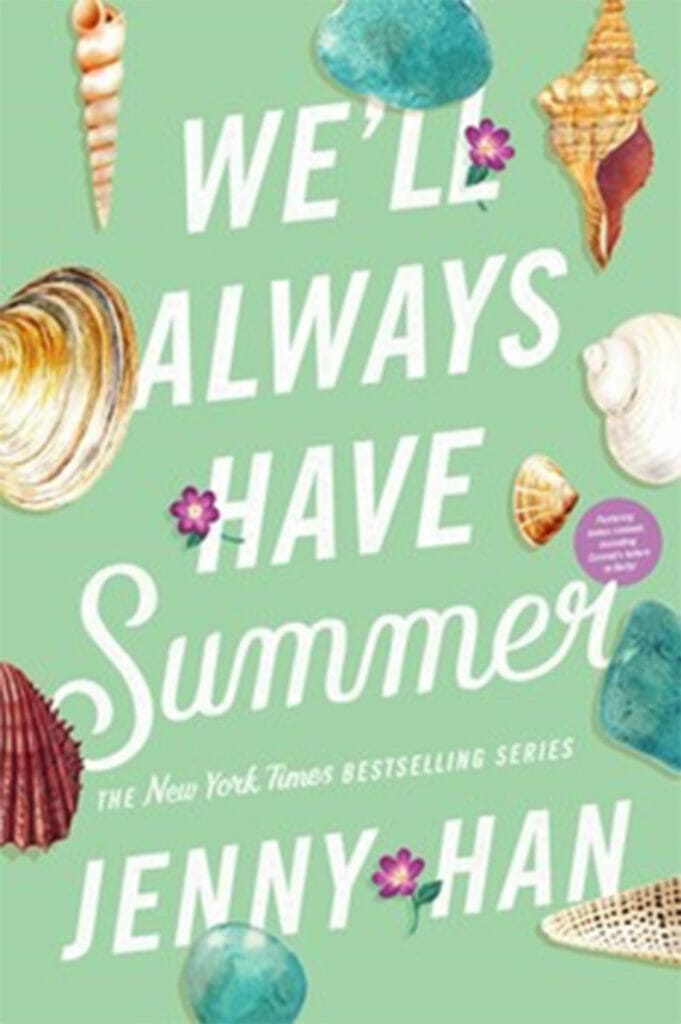 We'll Always Have Summer
Belly has only ever been in love with two boys, both with the last name Fisher. And after being with Jeremiah for the last two years, she's almost positive he is her soul mate. Almost. While Conrad has not gotten over the mistake of letting Belly go, Jeremiah has always known that Belly is the girl for him. So when Belly and Jeremiah decide to make things forever, Conrad realizes that it's now or never—tell Belly he loves her, or lose her for good.
Belly will have to confront her feelings for Jeremiah and Conrad and face the inevitable: She will have to break one of their hearts.
"There hadn't been one specific moment. It was like gradualy waking up. You go from being asleep to the space between dreaming and awake and then into consciousness. It's a slow process, but when you're awake, there's no mistaking it. There was no mistaking that it had been love."

Jenny Han, We'll Always Have Summer
Our Overview
Finishing her freshman year of college, Belly and Jerimiah have been happily together for two years. Seemingly a perfect couple, the pair don't see the storm approaching.
Jerimiah cheats on Belly while the pair were 'on a break'. Belly is understandably heartbroken and breaks up with Jerimiah there and then. Driven by heartache, Belly reminisces about Conrad. Her feelings had never really truly been snuffed out, only buried as she focused on her relationship with Jerimiah. Despite her feelings, when Jerimiah pops the question, Belly agrees to marry him.
Belly's mother Laurel disapproves of the wedding and tells Belly if the wedding goes ahead then she will not be coming. Belly goes dress shopping with her best friend instead of her mother and is devastated that her mother will be absent during such an important part of her life. The mother and daughter continue to butt heads until Belly is forced to move out of her home and into the Fisher's beach house.
Belly and Conrad fall into a routine of planning her wedding and doing repairs around the beach house together. The tension is palpable. Conrad tries to manage his feelings despite a friend of his telling him to speak about his feelings, even if it breaks up the wedding. Belly also struggles to fight against her true feelings for Conrad and is even more heartached when she finds out her mother is attending the wedding through Conrad's convincing.
After finding out that his brother cheated on Belly, Conrad tells Belly his feelings. Belly is furious that Conrad told her the words she needed to hear two years too late. Belly turns him down. Although this puts Belly into a turbulent headspace. She is truly in love with Conrad.
Jerimiah disappears the morning of the wedding and Conrad sets out to go find him. The brothers argue over Belly and the encounter turns physical. Jerimiah finally agrees to go back to the wedding with Conrad but tells his brother that he never wants to see him again.
Belly demands that Jerimiah tell her why he got cold feet the morning of his wedding, and he finally speaks from his heart. Jerimiah tells Belly that he isn't happy in their relationship and he feels he was never the only person in Belly's heart. He asks her if she still loves Conrad. Belly says yes. Jerimiah and Belly call the wedding off.
Years later, now a fully grown adult, Belly began to receive letters from Conrad while living abroad in Spain. The letters draw the pair together once again. They decide to do what was long overdue and get married.
As the pair skip their reception to play in the ocean, they think of Susannah and all the dreams she had for Belly's future. Belly feels like finally, she has made the right choice.
Frequently Asked Questions
When did We'll Always Have Summer come out?
The final book in the series came out in 2011.
The Summer I Turned Pretty (2009)
It's Not Summer Without You (2010)
We'll Always Have Summer (2011)

Does We'll Always Have Summer have a happy ending?
This depends on your definition of a 'happy ending'! Were you on Team Jerimiah or Team Conrad? Those who favoured Jerimiah (which seemed to be a lot of people up until this book) might be a little disheartened – but we are all happy that Belly is being true with herself and is prioritising what she wants and not settling for someone she doesn't truly belong with.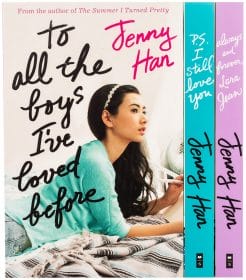 Is We'll Always Have Summer the last book?
Sadly, yes! If you need another fix of some unbeatable teen romance, why not check out some of Jenny Han's other books? We personally recommend the hit To All The Boys I've Loved Before series!
To All The Boys I've Loved Before (2014)
P.S I Still Love You (2015)
Always and Forever, Lara Jean (2017)
Is We'll Always Have Summer appropriate?
As with the rest of the series, the book contains some references to alcohol and scenes referencing sexual natures. But nothing would be deemed unsuitable for those aged 12+.
---
Our Review
Bingeability – ★★★★★
We don't know what's in this book: but it should seriously be swabbed! We couldn't put this book down. In two sittings, this book drew us in and pulled us into the world of Belly and the wonderful Cousins Beach. This book is full of exciting and emotional twists and turns that will be sure to bring you on an emotional rollercoaster that you definitely won't want to get off from!
Characters – ★★★★
Some people might have a lot of disdain for Jerimiah following this book, and we're going to try our best to be unbiased. The circumstances of Spring Break were unclear, and perhaps if Belly and Jerimiah communicated better then this wouldn't have happened. But hey, what's a fun story if everyone talked things out properly, right? No actions from the characters seemed far-fetched or overdramatic. As always, Jenny Han did an outstanding job making the characters seem real, not just nice.
Setting – ★★★★★
Will the setting of this book series ever get less than 5 stars? Not a chance. Cousins Beach might only be in our heads but I know I'll be taking a mental vacation there as often as possible to relax and unwind under the gentle summer sun.
Storyline – ★★★★
Normally I find tropes very repetitive and predictable but I can honestly say I had no idea who Belly was going to end up with. Every chapter added a new thought or angle to the characters and their relationships. Dynamic and ever-changing, the story seemed alive as I read it. Two weddings are quite a lot though, I wonder if Belly and Jerimiah ever got any of their money back – or maybe Belly and Conrad reused some of the decor? Nonetheless, the story was paced beautifully and none of the twists and turns seemed too fast or sudden.
Overall Rating – ★★★★
A lot more grown-up than the first book The Summer I Turned Pretty, it has been a delight and a pleasure to grow up alongside the trio on Cousins Beach. Watching their characters grow and develop from childish and a little petulant to adults with complex feelings that are never going to be easily and cleanly solved, Jenny Han has crafted a rare gem in the YA genre. Reading this book has been nostalgic and a little sad to know that it's all coming to a close, and the tone of the book reflects that feeling perfectly.
---
Were you on Team Jerimiah or Team Conrad? Let us know!