Nora Roberts, the #1 New York Times bestselling author of the epic Chronicles of The One trilogy, presents a new series of adventure, romance, and magic where parallel worlds clash over the struggle between good and evil in The Dragon Heart Legacy.
Table of Contents [CLICK HERE TO OPEN]
About the Dragon Heart Legacy Series
The Dragon Heart series takes us on a magical journey to a distant realm. Born with the blood of magic, Breen Kelly has no idea of the power she has inside her heart. When she travels to Ireland, she encounters a portal which will bring her to her true destiny. The realm of the fey is brimming with danger, threat, love, magic, and complicated magical politics that Breen gets stuck right in the middle of – not to mention the royalty. As Breen gets more confident in herself and her position in the foreign realm, she'll begin to uncover the seedy underbelly of which only she can put a stop to.
Nora Roberts Dragon Heart Legacy Series in Order
There are three books in The Dragon Heart series and the following is the recommended reading order: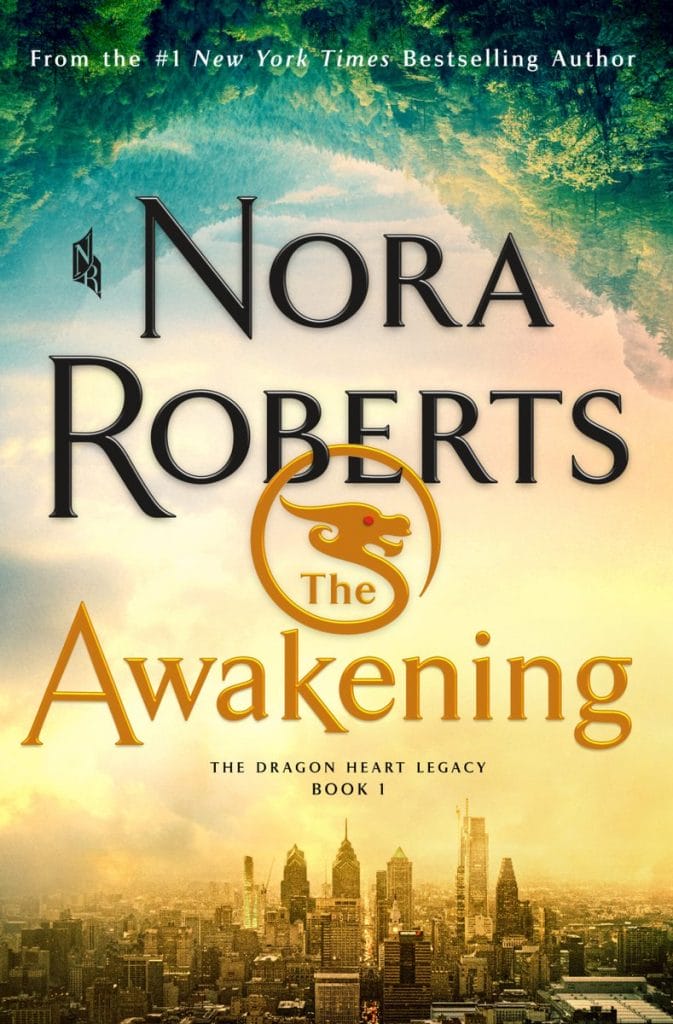 In the realm of Talamh, a teenage warrior named Keegan emerges from a lake holding a sword—representing both power and the terrifying responsibility to protect the Fey. In another realm known as Philadelphia, a young woman has just discovered she possesses a treasure of her own…
When Breen Kelly was a girl, her father would tell her stories of magical places. Now she's an anxious twentysomething mired in student debt and working a job she hates. But one day she stumbles upon a shocking discovery: her mother has been hiding an investment account in her name. It has been funded by her long-lost father—and it's worth nearly four million dollars.
This newfound fortune would be life-changing for anyone. But little does Breen know that when she uses some of the money to journey to Ireland, it will unlock mysteries she couldn't have imagined. Here, she will begin to understand why she kept seeing that silver-haired, elusive man, why she imagined his voice in her head saying Come home, Breen Siobhan. It's time you came home. Why she dreamed of dragons. And where her true destiny lies—through a portal in Galway that takes her to a land of faeries and mermaids, to a man named Keegan, and to the courage in her own heart that will guide her through a powerful, dangerous destiny…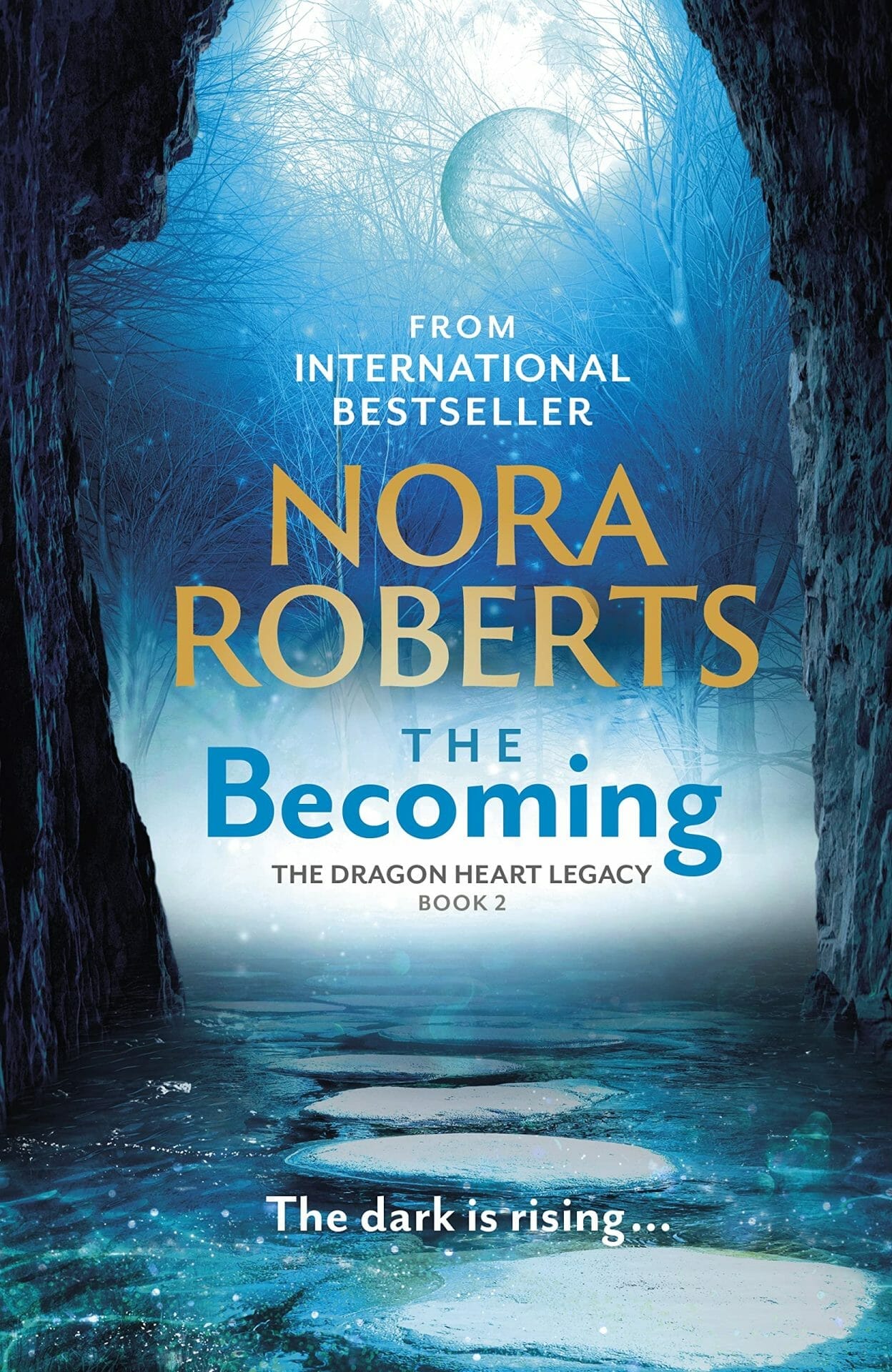 The world of magick and the world of man have long been estranged from one another. But some can walk between the two–including Breen Siobhan Kelly. She has just returned to Talamh, with her friend, Marco, who's dazzled and disoriented by this realm–a place filled with dragons and faeries and mermaids (but no WiFi, to his chagrin). In Talamh, Breen is not the ordinary young schoolteacher he knew her as. Here she is learning to embrace the powers of her true identity. Marco is welcomed kindly by her people–and by Keegan, leader of the Fey. Keegan has trained Breen as a warrior, and his yearning for her has grown along with his admiration of her strength and skills.
But one member of Breen's bloodline is not there to embrace her. Her grandfather, the outcast god Odran, plots to destroy Talamh–and now all must unite to defeat his dark forces. There will be losses and sorrows, betrayal and bloodshed. But through it, Breen Siobhan Kelly will take the next step on the journey to becoming all that she was born to be.
Nora Roberts Dragon Heart Series #3 – The Choice
Talamh is a land of green hills, high mountains, deep forests, and seas, where magicks thrive. But portals allow for passage in and out–and ultimately, each must choose their place, and choose between good and evil, war and peace, life and death…
Breen Siobhan Kelly grew up in the world of Man and was once unaware of her true nature. Now she is in Talamh, trying to heal after a terrible battle and heartbreaking losses. Her grandfather, the dark god Odran, has been defeated in his attempt to rule over Talamh, and over Breen–for now.
With the enemy cast out and the portal sealed, this is a time to rest and to prepare. Breen spreads her wings and realizes a power she's never experienced before. It's also a time for celebrations–of her first Christmas in both Talamh and Ireland, of solstice and weddings and births–and daring to find joy again in the wake of sorrow. She rededicates herself to writing her stories, and when his duties as taoiseach permit, she is together with Keegan, who has trained her as a warrior and whom she has grown to love.
It's Keegan who's at her side when the enemy's witches, traitorous and power-mad, appear to her in her sleep, practicing black magick, sacrificing the innocent, and plotting a brutal destruction for Breen. And soon, united with him and with all of Talamh, she will seek out those in desperate need of rescue, and confront the darkness with every weapon she has: her sword, her magicks–and her courage.
Release Date: November 22 2022
---
Frequently Asked Questions
When is Nora Roberts Dragon Heart Legacy Series 3 released?
Dragon Heart Legacy (book 3): The Choice is expected to release on November 22 – so keep your eyes peeled!
What order should I read Dragon Heart Legacy?
The Dragon Heart Legacy books are best read in the following order:
The Awakening
The Becoming
The Choice
Books like Dragon Heart Legacy?
While waiting for the third book to be released, why not sink your teeth into some of these?
The Cruel Prince (The Folk of the Air, #1) – Holly Black
A Court of Thorns and Roses (A Court of Thorns and Roses, #1) – Sarah J. Maas
Six of Crows (Six of Crows, #1) – Leigh Bardugo
Shadow and Bone (The Shadow and Bone Trilogy, #1) – Leigh Bardugo
The Inheritance of Orquídea Divina – Zoraida Córdova
For the Wolf (Wilderwoof, #1) – Hannah F. Whitten
The Witch's Heart – Genevieve Gornichec
Do Breen and Keegan get together?
It wouldn't be a Nora Roberts novel if we didn't have some exciting romance! We can say for certain that there will be a lot ahead for Breen and Keegan.
How excited for The Choice are you? Let us know!