After reading the first book in The Dragon Heart Legacy series, we have been greatly anticipating its sequel. And now it's finally here! Get ready to be whisked back to the world of magick in another epic adventure in the Nora Roberts new book The Becoming! So, check it out now.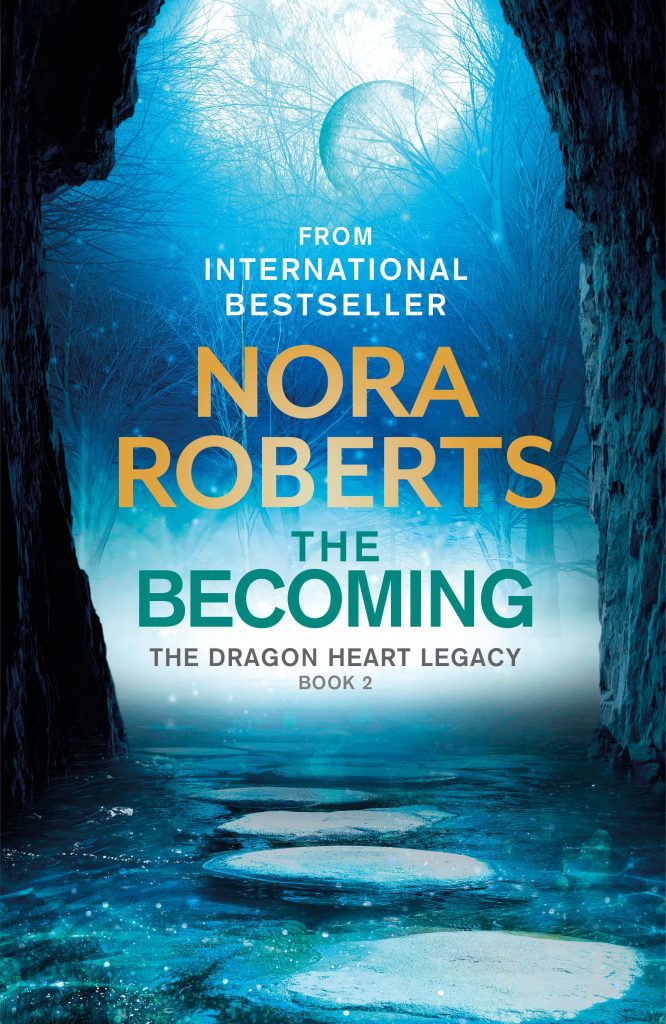 The Becoming: The Dragon Heart Legacy, Book 2
A new epic of love and war among gods and humans, from the #1 New York Times bestselling author of The Awakening.
The world of magick and the world of man have long been estranged from one another. But some can walk between the two—including Breen Siobhan Kelly. She has just returned to Talamh, with her friend, Marco, who's dazzled and disoriented by this realm—a place filled with dragons and faeries and mermaids (but no WiFi, to his chagrin). In Talamh, Breen is not the ordinary young schoolteacher he knew her as. Here she is learning to embrace the powers of her true identity. Marco is welcomed kindly by her people—and by Keegan, leader of the Fey. Keegan has trained Breen as a warrior, and his yearning for her has grown along with his admiration of her strength and skills.
But one member of Breen's bloodline is not there to embrace her. Her grandfather, the outcast god Odran, plots to destroy Talamh—and now all must unite to defeat his dark forces. There will be losses and sorrows, betrayal and bloodshed. But through it, Breen Siobhan Kelly will take the next step on the journey to becoming all that she was born to be.
Are you excited for Nora Roberts' new book The Becoming? Let us know!
If you liked this, then check out: