We love Chesapeake Shores and we love the Chesapeake Shores cast. The show just wouldn't be the same without them. Since we're such huge fans, we've made a fact page about all of the cast of Chesapeake Shores ahead of the new season (number 6), which will be released in the Summer of 2022. Check it out now!
Table of Contents [CLICK HERE TO OPEN]
All About Chesapeake Shores
Chesapeake Shores is a multi-generational family drama TV series. It is based on the book series of the same name from author Sherryl Woods. The show premiered on the Hallmark Channel in August 2016 and has had a new season released every subsequent August. The exception to this though is Season 5, which was help up from 2020 to 2021 due to delays caused by the covid pandemic. The main cast consists of Jesse Metcalfe, Meghan Ory, Barbara Niven, Laci J. Mailey, Emilie Ullerup, Brendan Penny, Andrew Francis, Diane Ladd and Treat Williams.
The series follows Abby O'Brien Winters as she returns to her hometown of Chesapeake Shores, Maryland from where she was living in New York. The reason for her return to her hometown is a desperate phone call from Jess, her younger sister who has been renovating the Inn at Eagle point and has been threatened with its foreclosure.
Abby has been juggling a demanding career, recent divorce and raising her young daughters and this hasn't left her much time to think about the town her father built. Returning to Chesapeake Shores to help her sister means that she has to deal with her fractured family once again. Her return also brings her back to Trace Riley, who was her first love until she abruptly left him sixteen years previously. At Chesapeake Shores Abby will find a troubled family dynamic and second chances at love!
Chesapeake Shores Main Cast
Jesse Metcalfe – Trace Riley. Trace is a musician and Abby's first love from when she first lived in Chesapeake Shores. He also returned to Chesapeake Shores from Nashville. After they graduated high school Abby abruptly left Trace when she moved to New York. They work through this and rekindled their love. Trace departs Chesapeake Shores in season 5.
Meghan Ory – Abby O'Brien-Winters. Abby is the oldest child of Mick and Megan. She is a high-powered New York City career woman, recently divorced and the mother to two young children. When she is called back to Chesapeake Shores to help out her younger sister she decides to stay.
Barbara Niven – Megan O'Brien. Megan is Mick's estranged wife and mother to Abby, Jess, Bree, Brendan and Andrew. The children hold a grudge against her after she left them when they were young but Megan says that she had no choice as she couldn't stay with Mick but didn't want to uproot the children.
Laci J. Mailey – Jess O'Brien-Peck. Jess is Abby's youngest sister who bought a dilapidated building and is trying to renovate The Eagle Point Inn but when she gets into financial difficulties she calls her sister for help save her from bankruptcy.
Emilie Ullerup – Bree Elizabeth O'Brien. Bree is Abby's youngest sister who was working as a playwright in Chicago. After her first play received glowing reviews she struggles to match its success. She returns home when she learns of her grandmother's illness and hopes to overcome her writers block.
Brendan Penny – Kevin O'Brien. Kevin is the oldest son of Mick and Megan. He was previously a medic in the US Army but he returns to Chesapeake in search of a new career.
Andrew Francis – Connor O'Brien. Connor is the youngest son of Mick and Megan. He studies for a law degree and becomes an aspiring attorney.
Diane Ladd – Nell O'Brien. Mick's mother and matriarch of the O'Briens. When Megan left and Mick was busy with work Nell became the primary caregiver and helped raise the children.
Treat Williams – Mick O'Brien. Mick is the patriarch of the O'Briens and father to Abby, Jess, Bree, Brendan and Andrew. He runs his own construction company and had to raise the children alone when his wife, Megan, left (with help from his mother).
Robert Buckley – Evan Kincaid. Evan is a successful entrepreneur who brings a development project to town. Arrives in season 5.
Chesapeake Shores Recurring Cast
Recurring cast members for all seasons
Carlo Marks – David Peck (the chef at Jess' inn, he becomes her boyfriend and eventual husband)
Abbie Magnuson – Caitlyn Winters (one of the daughters of Abby and Wes)
Kayden Magnuson – Carrie Winters (one of the daughters of Abby and Wes)
Jessica Sipos – Sarah Mercer-O'Brien (a firefighter and Kevin's wife – from season 2 onwards)
Gregory Harrison – Thomas O'Brien (Mick's brother – from season 2 onwards)
Seasons 1 – 2 recurring cast members
Ali Liebert – Georgia Eyles (Kevin's ex-fiancé – season 1 only)
Kyle Cassie – Martin Demming (Bree's ex-boyfriend)
Seasons 1 – 3 recurring cast members
Michael Karl Richards – Wes Winters (Abby's ex-husband and father to Caitlyn and Carrie)
Brittany Willacy – Leigh Corley (Trace's bandmate)
Seasons 1 – 4 recurring cast members
Serge Houde – Del Granger (Abby's boss at Capital Management)
Britt Irvin – Danielle Clayman (Connor's classmate in law school)
Karen Kruper – Dee Riley (Trace's mother)
Tom Butler – Lawrence Riley (Trace's father)
Seasons 2 – 3 recurring cast members
Bradley Stryker – John Rawl (bassist for Trace's former band who later joins the Trace Riley Band)
Victor Webster – Douglas Peterson (a widower that Abby meets who later partners with Mick in a land development deal)
Seasons 2 – 4 recurring cast members
Jerry Trimble as Mark Hall (a Nashville music executive who takes an interest in the Trace Riley Band)
Oliver Rice – Simon Atwater (a novelist and Bree's love interest) (seasons 2–4)
Season 3 New Cast Members
Malcolm Stewart – Dennis Peck (David's father – also appears in season 5)
Gillian Barber – Deidra Peck (David's mother – also appears in season 5)
Jordana Largy – Alexandra Peck (David's sister)
Kent Sheridan – Donovan Wylie (an established country music star touring with the Trace Riley Band, also appears in season 4)
Teryl Rothery as Robin O'Brien, Thomas' wife
Season 4 New Cast Members
Greyston Holt – Jay Ross (a teacher with, a third grade teacher and Abby's potential new love interest – also appears in season 5)
Lanie McAuley – Emma Rogers (an aspiring singer who works as a bartender at The Bridge)
Marci T. House as Hannah Urso (a respected playwright)
Season 5 New Cast Members
Stephen Huszar – Luke Tatum (Kevin's old high school acquaintance who makes a return to Chesapeake Shores)
Raylene Harewood as Margaret Keller (a paralegal at Connor's new law firm)
Keith Dinicol – Arthur Driscoll (a reclusive artist)
Matthew Kevin Anderson – Jerry Trask (Bree's new boss)
Wesley Salter – Mandrake (chauffeur and personal assistant to Evan Kincaid)
Fun Facts About The Cast
Jesse Metcalfe (Trace Riley)
Much to our disappointment, Metcalfe stated that he would be leaving the series and that his character's storyline would be concluded early on in season five.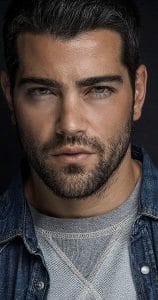 Birthday: December 9, 1978
His parents are of European descent
Metcalfe was born in California, but his father is of English, Irish, French, and Italian descent and his mother is of Italian and Portuguese descent.
He dropped out of university
Metcalfe graduated from The Williams School in New London, Connecticut, then went on for further education at New York University. Once he booked the part of Miguel Lopez-Fitzgerald on the soap opera Passions, he dropped out.
Metcalfe fell off a second-story balcony
In November 2008, he hosted the World Music Awards in Monaco. At an after-party, he fell off a second-story balcony and fell 30 feet to the ground. Ouch! Luckily, he only fractured his fibula and avoided a more serious injury.
Meghan Ory (Abbie O'Brien-Winters)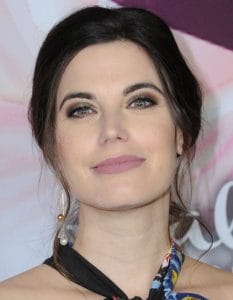 Birthday: August 20, 1982
She's been in a lot of films and shows
If you think Ory looks familiar, it might be because she was Red Riding Hood/Ruby in Once Upon A Time, Sherry Woods in Vampire High, Riley Neal in Intelligence, and so much more. She's been in the movies John Tucker Must Die and Dead Rising: Watchtower, both with Chesapeake Shores co-star Jesse Metcalfe.
She's married and has children
Ory is married to John Reardon, who she starred in Merlin's Apprentice with two years before they married. They have two children together, born in 2018 and 2019.
Her parents didn't let her start a career in acting straight away
From the age of 8, Ory knew that she wanted to do acting. She was a member of her local theater and loved every moment on stage. Although, she was only allowed to start auditioning when she was old enough to make responsible decisions and had a good education as a back-up.
Barbara Niven (Megan O'Brien)
Birthday: February 26, 1953
She started her acting career late
Niven was in her 30s and was a single mother when she started acting. And she definitely did not have it easy. In the early 80s, Niven auditioned to replace the character Tina Lord on One Life to Live. There was a nationwide search and she attended the audition in Seattle, without telling anyone. She was called up to New York for a screen test, where the casting director told her that her voice would only lead to victims' roles. So she took voice classes from a retired radio host. Then, in 1986, she was cast in Hallmark Hall of Fame's Promise.
She is a motivational speaker
Niven has spoken at schools, professional groups, and on TV shows. Some of her topics include: "Giving up Perfect to Claim Your Dreams", "Paralyzed to Powerful", "Eating Disorders & Pressures to be Perfect", and "The Pressure to be Thin in Hollywood". She also speaks out against bullying.
Niven is an animal rights activist
She has adopted a lot of cats and dogs, and fosters old animals. Niven has participated on an animal rescue team to save victims of a puppy mill and is a National Ambassador for American Humane.
Laci J. Mailey (Jess O'Brien)
Birthday: 15 November, 1990
Mailey likes to do pottery
On her Instagram, Mailey is always posting things she's made out of clay! From pots to dishes, Mailey has made so much. We wish we were as good as her at pottery.
She's married to her boyfriend of 11 years
Mailey is married to Steve Bradley. They were dating for 11 years before they tied the knot. They also have a son, Cassius Leo Bradley, who was born in 2019.
Emilie Ullerup (Bree O'Brien)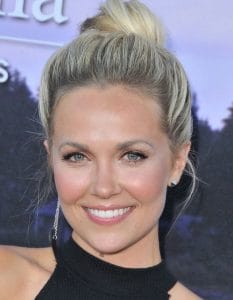 Birthday: 27 October 1984
Ullerup is Danish
She was born in Copenhagen, Denmark to a diplomatic family. Ullerup speaks both Danish and English. Her father held the title of Lord Chamberlain for the Danish Royal Family.
She moved from Copenhagen to Vancouver in 2003
After finishing high school in Denmark in 2003, she moved to Vancouver and attended Vancouver Film School, where she graduated in 2005. Her first role was in the remake of Battlestar Galactica in 2006. One of her most famous roles – aside from Bree, obviously – was as Ashley Magnus in Sanctuary in 2008-2010.
Brendan Penny (Kevin O'Brien)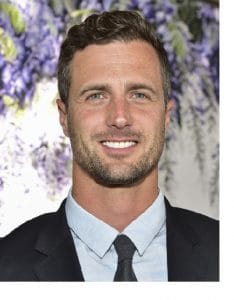 Birthday: November 9, 1978
Penny had a minor part in John Tucker Must Die
Whilst Metcalfe was the main role in the movie and Ory had a fairly big part, Penny played Teammate #1. Penny was also in an episode of Supernatural. Ullerup, Ory, Mailey and Andrew Francis also starred in different episodes of Supernatural too!
He is Canadian
Like much of the Chesapeake Shores cast, Penny was born in Canada. He grew up in both Ottawa and London (in Canada). He attended Fanshawe College in London, Ontario and earned a BS in accounting. Later, he went to the Lyric School of Acting, in Vancouver, British Columbia, where he had moved to in 2002 to pursue a career in acting.
Andrew Francis (Connor O'Brien)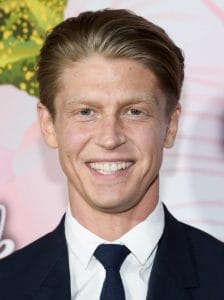 Birthday: May 27, 1985
He does a lot of voice acting
And when we say a lot, we mean it! Francis has been doing voice acting since the age of 9. He's voiced Shining Armor in My Little Pony on multiple occasions and Bail Organa in LEGO Star Wars. And he has voiced characters in the English dubs of some anime, like Dragon Ball Z, Inuyasha, Gintama and more. Francis has even voiced Judau Ashta in the video game series Dynasty Warriors: Gunham.
Diane Ladd (Nell O'Brien)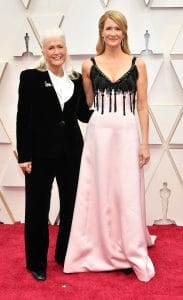 Birthday: November 29, 1935
She's won a BAFTA
For her performance in the 1974 film Alice Doesn't Live Here Anymore, she won the BAFTA Award for Best Actress in a Supporting Role. And she went on to win the Golden Globe Award for Best Supporting Actress on Television for her role in Alice in 1980-81.
Her daughter is an actress as well
Diane Ladd had her daughter, Laura Dern, with Bruce Dern, who she starred with in The Wild Angels. Laura Dern is best known for her role as Dr. Ellie Sattler in the 1993 Jurassic Park.
Treat Williams (Mick O'Brien)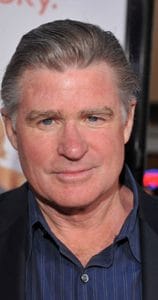 Birthday: 1 December, 1951
He was in an episode of The Simpsons
In 2012, he played himself/William Sullivan in The Simpsons episode "A Totally Fun Thing That Bart Will Never Do Again".
He's a certified flight instructor
In 1969, his high school football coach, who was also a flight instructor, offered to train him in a Piper Super Cub. At the age of 21, he was a private pilot. And he became a FAA instrument-rated commercial pilot. As a result, he had privileges in both single engine and multi-engine airplanes as well as rotorcraft helicopter. He owns many different types of planes, which he uses for family travel between homes.
Robert Buckley (Evan McKenzie)
Robert Buckley will be joining the main cast in the upcoming season.
Birthday: May 2, 1981
He was almost Captain America
In 2010, Buckley was reported to have been running for the title role in Captain America: The First Avenger. But, the part went to Chris Evans instead.
Buckley has a degree in economics
Graduating with his economic degree in 2003, Buckley attended the University of California. After which, he worked for a year as an economic consultant, before moving back to LA to pursue a career in acting. And whilst he was a college student, he appeared on The Price is Right.
He's been in a lot of big roles
If you think you recognize Buckley, you might have seen him as: Kirby Atwood in Lipstick Jungle, Clay Evans in One Tree Hill, Brian Leonard in 666 Park Avenue, and Major Lillywhite in iZombie.
Which of these facts are your favorite? Let us know!
Frequently Asked Questions
Why did Megan leave Chesapeake Shores?
Megan left Chesapeake Shores because she couldn't live with Mick any longer. She didn't want to uproot the children so that's why she left them behind.
Where is Chesapeake Shores filmed?
Although Chesapeake Shores is set in Maryland, which is on the east coast it is filmed on Vancouver Island.
Was Chesapeake Shores Cancelled?
Yes Hallmark did cancel Chesapeake Shores . But the series will be given a conclusion as the sixth and last season will air in the summer of 2022.
What should I watch after Chesapeake Shores?
If you enjoyed Chesapeake Shores then these are shows that you should watch after Chesapeake Shores:
Virgin River
Sweet Magnolias
Everwood
Bridgerton
Brothers And Sisters
Gilmore Girls
Firefly Lane
When Calls The Heart
Cedar Cove
Good Witch