So you've watched the hit movie 365 Days movies and now you want more. Well, you're in luck! Catch up with the book series from Polish Blanka Lipinska, there are enough 365 Days books to keep you busy for a little longer. So, check them out now!
Table of Contents [CLICK HERE TO OPEN]
About The 365 Days Series
The 365 Days book series, written by Blanka Lipińska, is a bestselling trilogy of erotic romance novels that has taken the world by storm. The first book in the series, simply titled "365 Days," was first published in Poland in 2016 and quickly became a bestseller. The series has since been translated into multiple languages and has sold millions of copies worldwide.
The series follows the story of Laura Biel, a young woman who is kidnapped by the powerful and mysterious Massimo Torricelli. Massimo, a Sicilian crime boss, tells Laura that she has 365 days to fall in love with him, if she does not then he will let her leave. But he threatens her that if she tries to escape he will kill her family. As the days pass, Laura finds herself becoming increasingly drawn to Massimo. This is despite his dangerous nature and the fact that she is being held against her will.
The books are known for their steamy and explicit sexual content, as well as the complex and intense relationship between Laura and Massimo. The series also explores themes of power, control, and consent.
Critics have had mixed reactions to the series. While some have praised the books for their compelling plot and well-developed characters. Others have criticized them for their problematic portrayal of consent and the glorification of a dangerous and controlling relationship.
Despite this, the series has gained a dedicated fanbase and has sparked widespread interest in the genre of erotic romance. A film adaptation of the series has been released on Netflix. Fans of the series were excited to see the story come to life on the big screen.
Overall, the 365 Days book series by Blanka Lipińska is a bestselling and controversial set of novels that have captured the hearts of millions of readers worldwide. If you're looking for a steamy and intense romance story, you might want to give this series a try.
About The 365 Days Movies
The 365 Days film adaptation was directed by Barbara Białowąs and stars Anna Maria Sieklucka as Laura and Michele Morrone as Massimo. The first movie was released in 2020 onto online streamer Netflix.
The film faced backlash from the audience, critics and organizations for its problematic portrayal of consent and the glorification of a dangerous and controlling relationship, similar to the criticism faced by the book series. Critics have called the film "troubling" and "dangerous" and have criticized its depiction of sexual violence and non-consensual behavior. Some reviewers also pointed out that the movie fails to address the themes of power and control that are present in the novel.
Despite the negative reviews, the movie has gained a significant following, especially on streaming platforms, where it was available after the release. Fans of the book series were excited to see the story come to life on the big screen, and the film has sparked renewed interest in the book series.
It's worth noting that the movie is not an exact adaptation of the book and it made significant changes to the story, characters and the ending. Therefore, this might explain some of the differences in the reception of the movie and the book.
Two further movies followed based on the next two books in the series – This Day and The Next 365 Days. Both movies streamed on Netflix and continues the story of Laura and Massimo.
About The Author
Blanka Lipińska is a bestselling Polish author who is best known for her controversial and popular 365 Days book series. Born in Poland, Lipińska began her career as a journalist, before turning her attention to writing fiction.
The 365 Days series quickly became a bestseller in Poland, and has since been translated into multiple languages and sold millions of copies worldwide.
Despite the success of her series, Lipińska's books have faced criticism for their problematic portrayal of consent and the glorification of a dangerous and controlling relationship. Despite this, Lipińska has a dedicated fanbase and continues to be a bestselling author in Poland and internationally.
Lipińska currently lives in Poland, and continues to write and publish new books. She is active on social media and frequently interacts with her fans.
365 Days Books In Order
The following is the recommended reading order for the 365 Days books: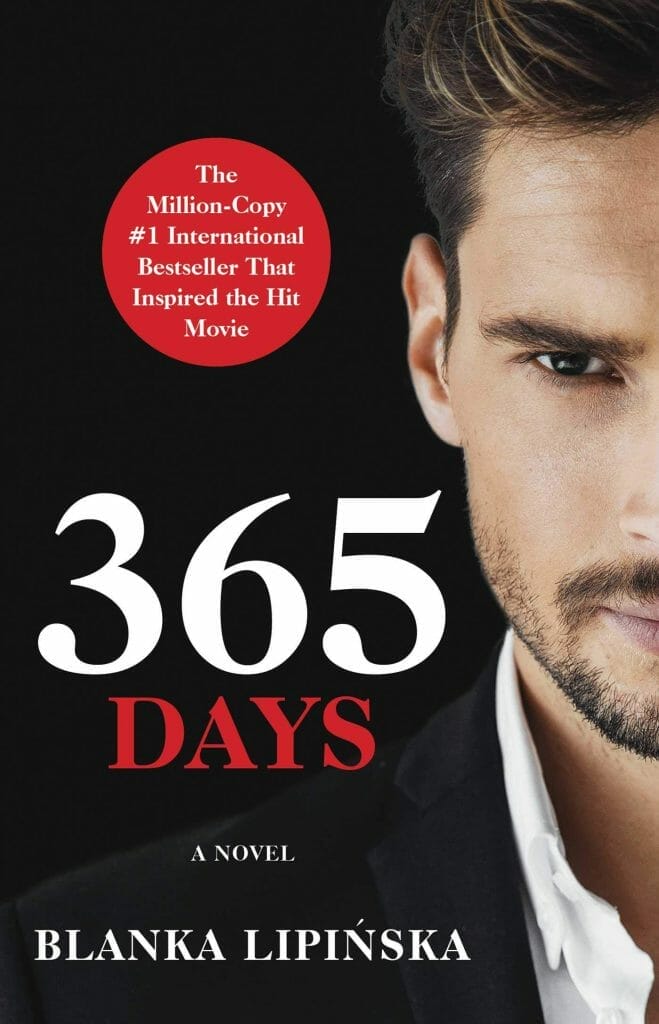 The sexy and deeply romantic internationally bestselling novel that inspired the blockbuster movie.

Laura Biel and her boyfriend are on a dream vacation in beautiful Sicily. On the second day of their trip, her twenty-ninth birthday, she is kidnapped. Her kidnapper is none other than the head of a powerful Sicilian crime family, the incredibly handsome, young Don Massimo Torricelli, who is determined to possess her at all costs. Massimo has his reasons. During an earlier attempt on his life, a vision appeared before his eyes: a beautiful woman, identical to Laura. After surviving the attack, he vows that he will find the woman in his vision and make her his own. No matter what.

For 365 days, Massimo will keep Laura captive in his palatial estate and attempt to win her heart. If she doesn't fall in love with him during this time, he will let her go. But if she tries to escape at any point, he will track her down and kill her entire family.

Soon Laura develops a fascination with her handsome and powerful captor. But as a precarious, risky relationship forms between them, forces outside their control threaten to tear them apart…

The steamy and thrilling story of Laura and Massimo continues in this unputdownable sequel to the international bestseller 365 Days—the inspiration behind Netflix's blockbuster movie.

Laura Biel's new life in Sicily looks like the perfect fairy tale: a grand wedding, a wealthy and devoted husband, a baby on the way, and lavish luxury complete with servants, extravagant cars, and seaside palazzos. Yes, all of this would be perfect, except for the fact that Laura is constantly surrounded by gangsters as the threat of her kidnapping looms large. Laura is about finally discover what it means to be married to the most dangerous man in Italy.

The global phenomenon and USA TODAY bestselling inspiration behind the Netflix film of the same name—the 365 Days series—continues as it follows the sizzling story of Laura and Massimo.

As the wife of Don Massimo Torricelli, one of the most dangerous Mafia bosses in Sicily, Laura's life is a roller coaster. She is often at risk, the potential target of Massimo's unscrupulous enemies who will stop at nothing to destroy the powerful man. And when Laura is seriously injured in an attack, pregnant and fighting to survive, Massimo faces the toughest decision of his life. What will his life be without Laura? Will he be able to raise their child alone? What will the fate of his family be, and whose 365 days may come to a close?
Frequently Asked Questions
How many books are there in 365 Days?
The 365 Days series has a total of three books. They are as follows:
365 Days
This Day
The Next 365 Days
Is there a book based on 365 Days?
Before it was a hit movie, 365 Days started out as a novel written by Blanka Lipinska.
Is there 365 Days book 2?
365 Days Book 2 is called This Day and continues from where the first novel left off.
Is there a third book to 365 Days?
The third and final book in the 365 Days series is called The Next 365 Days.
Which of the 365 Days novels is your fave? Let us know!