365 Days (365 Days Book 1): INSTANT USA TODAY BESTSELLER now a Netflix hit!
The sexy and deeply romantic internationally bestselling novel that inspired the blockbuster Netflix movie, we follow a drool-worthy mafia kingpin in his pursuit of the woman of his literal dreams. With threat around every corner, an indescribable power dynamic and endless amounts of emotional and sexual tension, we promise that this novel will not disappoint. Though it may have you wanting more…
Table of Contents [CLICK HERE TO OPEN]
365 Days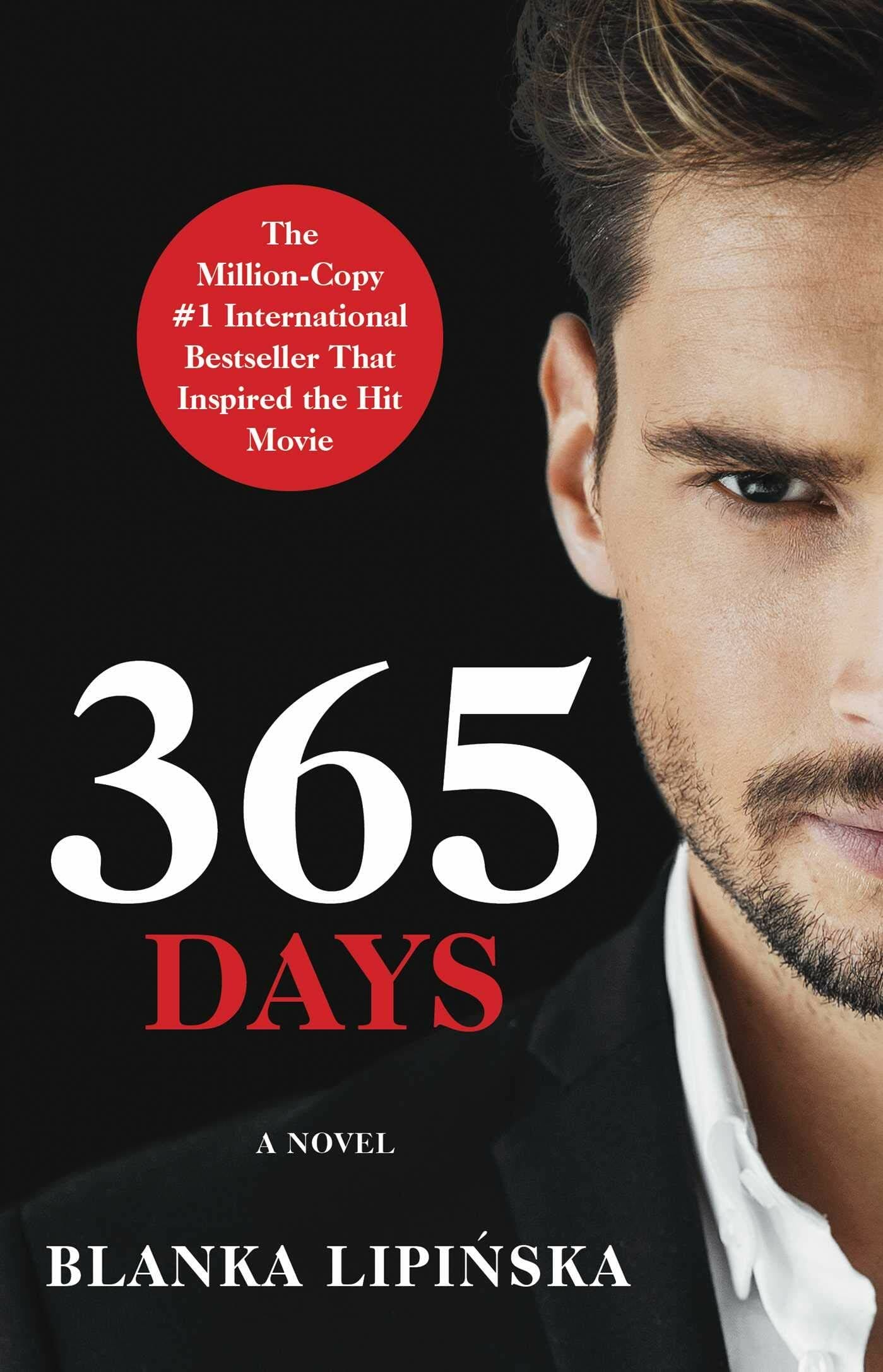 365 Days (365 Days Book 1)
Laura Biel and her boyfriend are on a dream vacation in beautiful Sicily. On the second day of their trip, her twenty-ninth birthday, she is kidnapped. Her kidnapper is none other than the head of a powerful Sicilian crime family, the incredibly handsome, young Don Massimo Torricelli, who is determined to possess her at all costs. Massimo has his reasons. During an earlier attempt on his life, a vision appeared before his eyes: a beautiful woman, identical to Laura. After surviving the attack, he vows that he will find the woman in his vision and make her his own. No matter what.
For 365 days, Massimo will keep Laura captive in his palatial estate and attempt to win her heart. If she doesn't fall in love with him during this time, he will let her go. But if she tries to escape at any point, he will track her down and kill her entire family.
Soon Laura develops a fascination with her handsome and powerful captor. But as a precarious, risky relationship forms between them, forces outside their control threaten to tear them apart…
Our Overview
We follow, from Laura's perspective, the wake of Sicilian Don Massimo Torricelli's visions and dreams which plague him following his coma. He has visions of a woman he is destined to own. After a coincidental meeting at the airport, he becomes obsessed with Laura Biel, who is in a committed relationship with someone whom she doesn't truly love.
Massimo kidnaps Laura and keeps her trapped in a gilded cage. The rules are easy; Laura will stay captive for 365 days and will either walk free at the end, or will have fallen madly in love.
After threatening her family and friends, Laura is forced to agree to the terms. Thus begins the tumultuous and uncanny relationship between Marissimo and Laura. Laura, despite Marissimo's occasional violence, falls in love. It's obvious that despite the taboo terms, Marissimo genuinely loves and cares for Laura.
The stakes are only higher as Massimo's enemies have targeted the couple and Massimo is unwilling to place Laura in danger. Laura is told to wait in Warsaw for days with no contact from her lover. She reconnects with some friends and goes clubbing. She is led back to her temporary apartment, where Marissimo is waiting.
Marissimo proposes and Laura accepts. However, back in Italy, tensions are rising. Nonetheless, Laura's life goes on and she falls pregnant, not realising that a rival mafia family has a target on her back.
Our Review of 365 Days (365 Days Book 1)
A compelling plot for a thriller, mixed with some sadistic romance and ludicrous bits of kink, 365 Days is not for the faint of heart.
A dark and twisted book with equally dark characters, we found that Massimo wasn't as harsh as what other captors are in these sorts of novels. Massimo grew up in violence and it's all he's ever known – but despite that, he has genuine feelings for Laura and wants to be gentle. With a mood that changes on a dime, when Laura fights back he sees it as disrespect and often reacts violently. The incompatibility between the two is exciting to read as it settles and really serves to show the true difficulties of such relationships.
If you're into wild and slightly uncouth mafia romance with a hefty side helping of smut, then you're definitely in the right place!
Overall Rating: ★★★★☆
---
Frequently Asked Questions
Does Laura end up with Massimo?
Massimo and Laura are the primary focus of these romance books throughout the series, there's more in store for sure! With an engagement going and a wedding soon on its way, its safe to say that Laura and Massimo are in it for the long haul!
Is 365 Days (365 Days Book 1) on Netflix
Great news! 365 Days (365 Days Book 1) movie was released on Netflix in February 2020!
Is 365 Days a Series?
It is! The first book is hugely popular, so be sure to delve in and read them all!

365 Days
This Day
The Next 365 Days
How many pages in the 365 Days Book
At a respectable 336, this novel is perfect to binge in a short time, just like we're sure you want to.
Is there going to be a 4th 365 Days movie?
The current book series is only 3 books long, so it's unlikely that a 4th movie will be gracing our screens anytime soon. But don't worry! Keep your eyes peeled as we cook up some steamy recommendations to fill the void!
What did you think about 365 Days? Let us know!