The Virgin River TV Series is a Netflix Show, which is based on the Virgin River book series by author Robyn Carr. The TV shows are developed by Sue Tenney, who is also executive producer and writer of some episodes. The show has an amazing cast who put on stellar performances in every episode. So read on and find out everything you need to know about the cast of Virgin River.
Table of Contents [CLICK HERE TO OPEN]
All About Virgin River
The series is set in the fictional small town of Virgin River. In this remote Northern California Town we meet the various residents of Virgin River and experience all their problems, be it of the romantic kind or otherwise.
There are currently three seasons of Virgin River to stream on Netflix. Season 1 aired in 2019, season 2 in 2020 and season three in 2021. A fourth season has been filmed and it is set to air on July 22 2022 (mark your calendars!) A further fifth season has also been confirmed but there are no further details available as yet. Watch this spot though, we will keep you updated on any developments!
Main Virgin River Cast Members
The following cast members have been main cast members since Virgin River Season 1.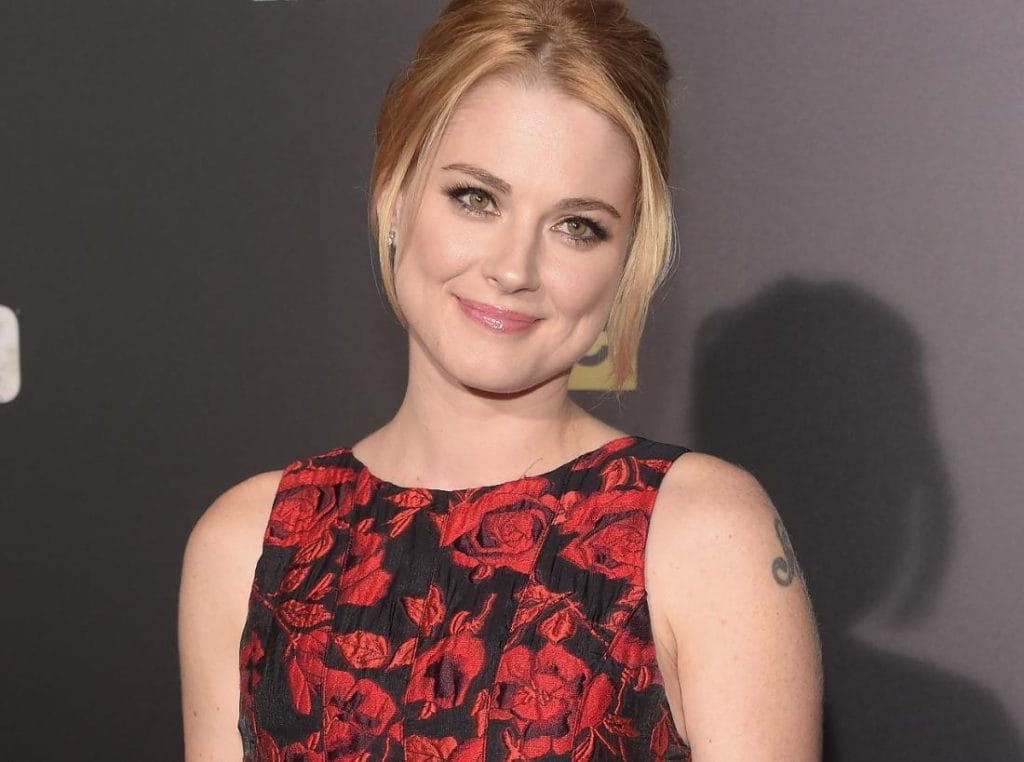 Alexandra Breckenridge as Melinda "Mel" Monroe
Mel Monroe is a nurse practitioner and midwife who arrives in Virgin River from Los Angeles hoping for a fresh start after experiencing a heartbreak.
Alexandra joined the Virgin River cast in 2019 but she had many roles before this. She has appeared in two seasons of American Horror Story – in season 1 she starred as a young Moira O'Hara and in season 3 she played Kaylee. She also had a role in The Walking Dead seasons 5 and 6 as Jessie Anderson. Alexandra also has a recurring role and has appeared in every season of This Is Us. She has also voiced numerous characters in the animated TV Series Family Guy.

Martin Henderson as Jack Sheridan
Jack is a former US Marine, who suffers from PTSD. He now runs a local restaurant/bar in Virgin River.
Martin started his career by acting in numerous movies and TV shows in Australia (he was born in New Zealand). His first big break came after he moved to LA and landed a role in horror movie The Ring with Naomi Watts. After this he secured more movie roles in Perfect Opposites, Torque, Bride and Prejudice and Little Fish. In 2006 he starred in the West End production Fool For Love, for which he received much praise for his performance. After picking up a role in the movie Everest with Jake Gyllenhaal Martin was cast in Grey's Anatomy, he played the character Dr. Nathan Riggs. In 2019 he was signed up to play Jack in Virgin River.

Colin Lawrence as John "Preacher" Middleton
Preacher works as a chef at Jack's bar and is also a close friend of Jack.
Colin Lawrence was born in Britain, was raised in Canada and is of Jamaican descent. With a career that began in 1994 Colin has appeared in numerous TV shows and movies. He is probably best known for playing Hamish "Skulls" McCall in the rebooted Battlestar Galactica series, a role which he played for three years. Following this he had many more recurring roles in TV shows before he landed the main role of John "Preacher" Middleton in Virgin River.

Lauren Hammersley as Charmaine Roberts
Charmaine is a friend of Jack's, although they are sometimes known to get a bit closer than friends.
Lauren is Canadian and was born in British Columbia. Her best known role before Virgin River was for playing teacher Lisa Mason in the TV series Mr. D. She also played a lawyer in the TV series Orphan Black.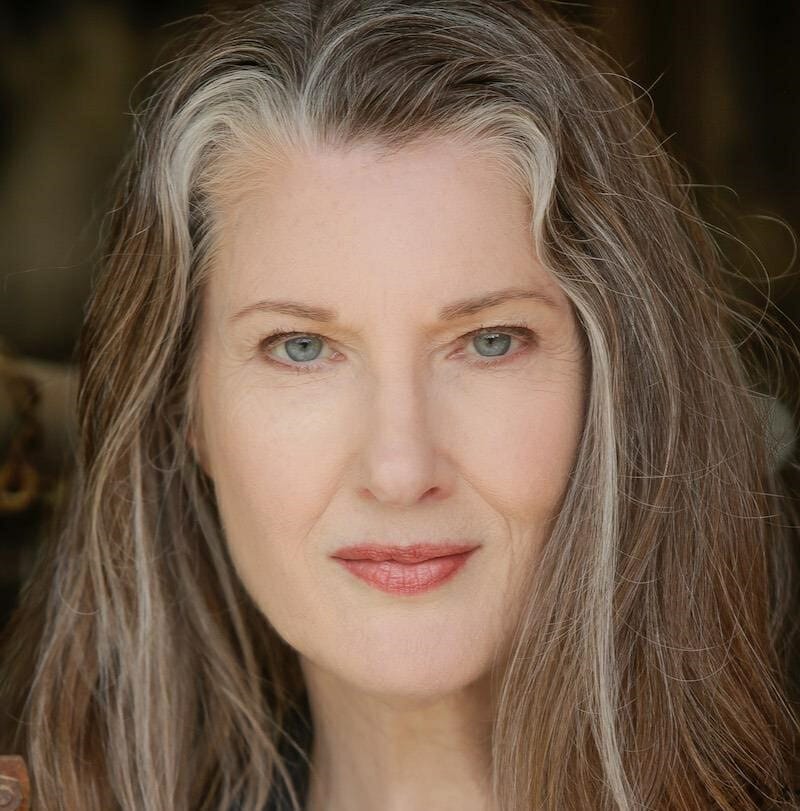 Annette O'Toole as Hope McCrea
Hope is the mayor of Virgin River.
Annette is American and she was born in Houston, Texas. In a career that began in the 1970s she has had many roles in TV and movies. Her most notable roles are playing Beverly Marsh in the 1990 TV mini-series adaptation of IT (Stephen King's epic horror novel), Lisa Bridges in the TV Series Nash Bridges and Martha Kent (mother of Clark Kent) in the TV series Smallville.

Tim Matheson as Vernon "Doc" Mullins, MD
Doc Mullins is the local physician of Virgin River.
With a career spanning over 60 years Tim Matheson has been in a huge amount of roles in both film and TV. His best known roles are probably being the voice of Jonny Quest in the animated series of the same name, Eric "Otter" Stratton in the 1978 movie National Lampoon's Animal House. And of course the recurring role he had in The West Wing where he portrayed Vice President John Hoynes for which he earned two Primetime Emmy Award nominations for Outstanding Guest Actor in a Drama Series.

Benjamin Hollingsworth as Dan Brady
Brady is also a marine veteran who served with Jack. He faces difficulty in readjusting to civilian life.
Benjamin is a Canadian actor who before Virgin River was best known for his role as Mario Savetti in Code Black. He has also had many small roles in various TV shows over the years, another notable mention is his part as Kyle Durant in Suits.

Jenny Cooper as Joey Barnes
Joey is Mel's sister who arrives from Los Angeles.
Jenny is Canadian but was raised in Florida, USA. She has had numerous roles in TV and movies since she began her career in 1995. The more major roles that she has played are a recurring role in 24, where she was Valerie Harris, a Homeland Security official. She has also played guest roles in many TV shows such as CSI Miami, Bones, Monk and Grey's Anatomy. Jenny had a main role is season one of Virgin River and a recurring role in seasons 2 and 3.
The following joined as main cast members in season 2.

Grayson Gurnsey as Ricky
Ricky works in Jack's bar whilst he is in High School. When he graduates he hopes to join the marines.
Grayson is a Canadian actor. Before Virgin River he had roles in The Return Of The Pendragon and The Art Of Racing In The Rain. His more major role to date is in the TV series Game On, where he played Toby Martin for 28 episodes opposite Samantha Bee. Grayson joined the cast of Virgin River in season 2.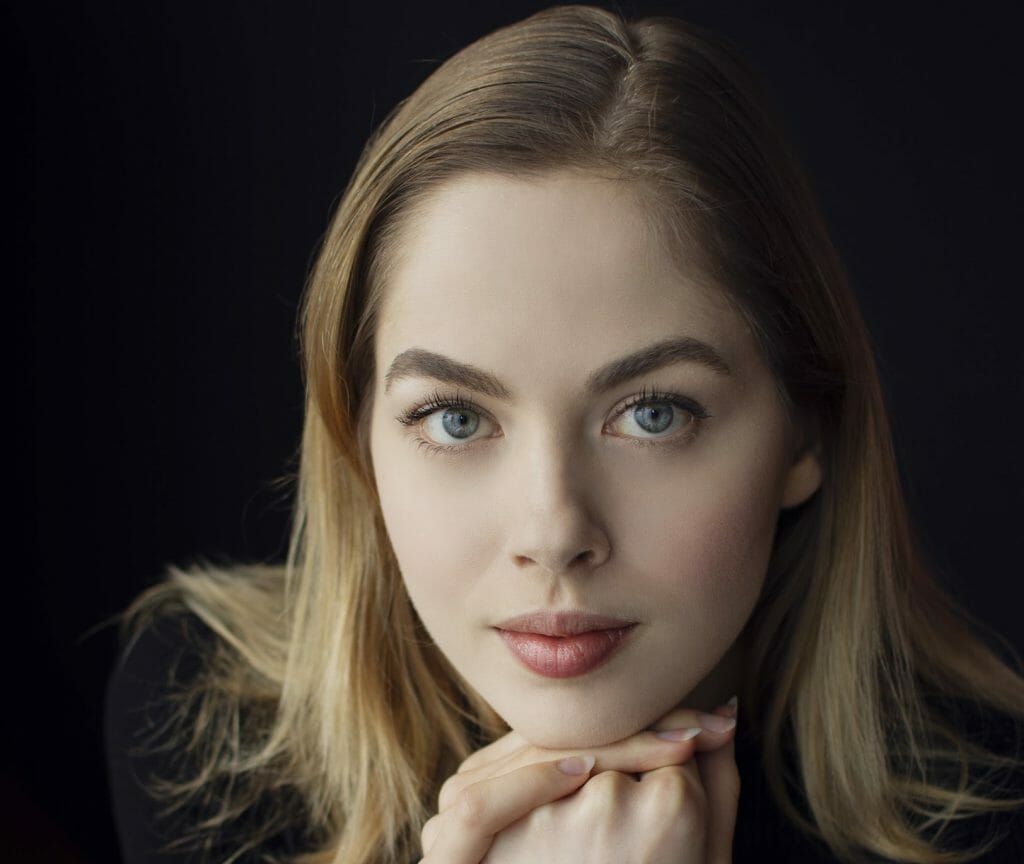 Sarah Dugdale as Lizzie
Lizzie is Connie's niece who arrives from Los Angeles.
Sarah is an American actress who before her role in Virgin River was known for the movies In The Shadow Of The Moon and Death Of A Cheerleader. She has also had several cameo appearances in TV Shows such as Rush, Aftermath, The Haunting Hour, The Secret Circle, Arrow and Supernatural.
Sarah arrived in Virgin River in season 2 but has had a more major role in season 3.
The following joined as main cast members in season 3.

Zibby Allen as Brie Sheridan
Brie is Jack's sister that arrives in Virgin River in season 3.
Zibby is an American actress. Virgin River was her first major role but before Virgin River she had many cameos in TV shows such as Grey's Anatomy, The Twilight Zone, The Flash, Bates Motel and Agents of S.H.I.E.L.D., as well as Hallmark's The Story of Us. Before Virgin River Zibby also appeared in The Good Doctor, Nancy Drew, Gabby Duran & The Unsittables and 30 Second Somebodies.

Marco Grazzini as Mike Valenzuela
Mike is a police detective, who is a friend of Jack's from the marines.
Marco is Canadian and has a career spanning 15 years. Before Virgin River Marco had many guest appearances in shows such as The Flash, Kim's Convenience and The Magicians. He has also starred in several Hallmark movies. Marco also had the lead role in Total Drama World Tour where he voices the main protagonist, Alejandro. Marco's character arrives in Virgin River in season 2 in a recurring but in season 3 he becomes a main character.
Virgin River Recurring Cast Members
Daniel Gillies as Mark Monroe, Mel's late husband
Lexa Doig as Paige Lassiter, the owner of a local bakery truck
Nicola Cavendish as Connie, Hope's friend and she runs the town's general store
Gwynyth Walsh as Jo Ellen, who puts Mel up while her cabin is renovated
Ian Tracey as Jimmy, Calvin's right-hand man
Lynda Boyd as Lillym, a friend of Connie
David Cubitt as Calvin, a shady man who has illegal dealings on a farm on the other side of Virgin River
Teryl Rothery as Muriel, an actress and Hope's nemesis
Steve Bacic as Wes, Paige's estranged husband
Carmel Amit as Jamie, a visitor to Virgin River
Stacey Farber as Tara Anderson, Lilly's daughter
Fun Facts About The Virgin River Cast
Alexandra Breckenridge (Melinda "Mel" Monroe)
She's had a lot of roles in famous TV shows
Aside from playing the leading lady in Virgin River, Breckenridge has starred in: American Horror Story as young Moira O'Hara in season 1 and Kaylee in season 3; True Blood as Katerina Pelham; The Walking Dead as Jessie Anderson; This Is Us as Sophie; and more.
Breckenridge has tattoos
She has many tattoos that are usually covered by makeup during her on-screen performances, but not during photoshoots or red carpets.
She has family in the industry.
Her Uncle is actor Michael Weatherly, who starred in NCIS: Naval Criminal Investigative Service in 2003.
Alexandra has other talents.
She is also an avid professional photographer and her work has even been feature in Los Angeles art galleries!
She has famous friends!
Alexandra is good friends with Seth MacFarlene, with whom she worked on Family Guy with.

She loves horror movies!
Alexandra is a big horror movie fan, with her favorite horrors being Rosemary's Baby (1968), Don't Look Now (1973), The Amityville Horror (1979), and The Shining (1980).
She owns a farm!
During the pandemic, Alexandra purchased and relocated to a farm with her family in Atlanta, Georgia.
Martin Henderson (Jack Sheridan)
He was born in New Zealand
Henderson was born in Auckland, New Zealand. He is also a New Zealand, Australian and American citizen.
He started acting at 13.
His first role was in Strangers, a local television production. As a result, from 1992 to 1995, he starred as Stuart Neilson in the prime-time soap opera Shortland Street. Subsequently he starred in many Australian shows and movies, like Home and Away, before moving to the US in 1997.
He has been a mentor.
Martin met Heath Ledger when Heath was sixteen years old and became his mentor. They remained close friends until Heath's untimely and tragic death.
He appeared in a music video for Britney Spears.
Martin appeared in Britney Spears' music video for Toxic in 2003! Go back and watch it and see if you spot him!
Colin Lawrence (John "Preacher" Middleton)
He was born in London
Lawrence was born in London to Jamaican parents, but grew up in Vancouver with his three siblings.
He starred in the Battlestar Galactica TV series reboot
Colin Lawrence played Hamish 'Skulls' McCall from 2006 to 2009. It was the role that gave him a lot of recognition. He's played a lot of main and supporting roles in the TV series: Endgame, Blade, The Killing, iZombie, Impastor, and Riverdale.
Jenny Cooper (Joey Barnes)
She started acting at 11
Some of her first performances were in school plays, but her first major role was in Jake and The Kid in 1995.
Cooper is a writer
As well as giving amazing on-screen performances, she also does work off-screen. She wrote and co-produced the film I Think I Do. She even starred in it too. Is there anything she can't do?
Annette O'Toole (Hope McCrea)
Hope McCrea is not in Virgin River Season 3
O'Toole was unable to make it to the set due to COVID-19. In the show, Hope was said to be looking after her sick grandmother. But when she does try to return to Virgin River, there's a hurricane, so she loses phone contact with Doc. And although the much-awaited vow renewal storyline of Hope and Doc was put on hold, Hope still made appearances through Facetime and Zoom calls.
She has a musical career
O'Toole and her husband, Michael McKean, share a love of music. They have songs from A Mighty Wind, a 2004 Disney children's album. McKean is a member of Spinal Tap and Toole was a backing singer for their tour.  She can also play the mandolin!  And she even co-wrote the song Kiss At The End Of The Rainbow A Mighty Wind in 2003 with her husband Michael McKean.
Grayson Gurnsey (Ricky)
He is an animal lover.
Grayson loves animals – he has a German Shepherd named Major General, two cats called Midnight Maxine and Coco Puffs, and a fish named Nemo (of course).
He is determined.
When he was 8 years old Grayson was accepted to an adult-only year-long acting class after personally appealing to the coach asking to be treated as a professional despite his young age.
He relocated to Kenya for a job.
When Grayson was 10 years old he relocated to Nairobi, Kenya to film a series called Saints. He lived there for two months until filming wrapped. Unfortunately Saints only lasted for one season
Sarah Dugdale (Lizzie)
Sarah is fluent in French
Sarah has achieved a B2 level fluency in French, certified by DELF (Diplôme d'études en langue française).
Zibby Allen (Brie Sheridan)
"Zibby" is a nickname.
"Zibby" is short for Elizabeth. She acquired the nickname at a young age and it seems that it kind of stuck! Despite initially wanting to be known as Elizabeth and especially in the early days of her career. But eventually Zibby decide to embrace the nickname and the uniqueness that it brings.
She is also a singer.
Zibby is also a singer. She has previously performed with two bands – Socks and Chimes and Bomb Your Face.
She is also a producer!
Zibby has yet another talent! She has also produced short plays which have been performed at the Elephant Theatre Company.
Benjamin Hollingsworth (Dan Brady)
He gets distracted by Martin Henderson! (don't we all!)
Benjamin once said that sometimes when he is filming with Martin Henderson he forgets his lines as he gets distracted by Martin's blue eyes!
He is vegan.
Encouraged by his wife's vegan lifestyle and in a bid to be healthier Benjamin decided to go on a plant-based diet when the pandemic began. He even grows his own vegetables!
He has a famous ex.
Benjamin is now happily married but he was in a relationship with fellow Canadian actress Nina Dobrev (of Vampire Diaries fame) from 2006 to 2009. They were roommates and they eventually ended up dating.
Marco Grazzini (Mike Valenzuela)
He is multilingual.
As well as English, Marco is also fluent in French, Spanish and Italian
He has many other interests.
His other interests include photography, cooking and travel.
He has a famous wife!
Marco's wife is also an actor. He is married to Alvina August who is known for parts in The Boys, Nancy Drew, Woke, and Chilling Adventures of Sabrina.
Frequently Asked Questions
Is there a series 4 of Virgin River?
Yes, there is a series 4 of Virgin River, it will be arriving to Netflix on July 20 2022.
Where is Virgin River filmed?
Despite Virgin River being set in California, the seasons were filmed in Vancouver, British Columbia in Canada. Most of the outdoor locations were shot in rural areas outside of the city. Mel's cabin is actually the former caretaker's house in Vancouver's Murdo Frazer Park, which the public are allowed to visit. And the doctor's surgery where Mel works is also a real place in Vancouver. Meanwhile, Jack's bar is Watershed Grill in Brackendale by the Squamish River, to the North of Vancouver.
How old is Jack in Virgin River?
Although Jack's age isn't mentioned in the TV series, according to the Virgin River books by Robyn Carr Jack is 40.
Is Virgin River getting Cancelled?
No, Virgin River is not getting cancelled. Season 4 will be released on July 20 2022 and a fifth season has also been confirmed. And as there are 22 books in the Virgin River book series from Robyn Carr then there is plenty of source material for more episodes.
Who is your favorite Virgin River Cast member? Let us know!