Get An Exclusive Look Inside THE RIVAL ROMEO by Sierra Hill
And Enter To Win An Autographed Paperback Book!

Award-Winning Author Sierra Hill is celebrating the release of her new book, The Rival Romeo (The Puget Sound Pilots Book 3), by giving away amazing prizes to 3 lucky winners! Click here to enter.

Enemies-to-lovers/sports/interracial romance.
I'm young. I'm cocky. I've got women lined up to call me their Romeo.
My name's Jaeger Matlin. You may have heard of me. Known to fans as Jaeger "Bomb" or "Jaeger Meister" because I knock my opponents on their…well, you know.
As last year's rookie phenom with the Puget Sound Pilots, I took home the highest rookie payday ever. And I deserved it. It's not often a rookie will single-handedly bring a new franchise team their first championship trophy and be named league MVP.
But I know all this is fleeting. Which is why I want to invest wisely now in smart business ventures.
First up, is opening a chain of branded gyms that cater to Seattle's elite.
The only thing that stands in my way is my rival—Jade Russell.
She's not impressed with me, my fame, or my offer to buy her out.
Which only raises the stakes higher and makes me want it more.
GAME ON.
Get Your Copy Here

Excerpt From The Rival Romeo by Sierra Hill
"Jade? Shit, I'm sorry. I couldn't see."
"YOU. Again." The words are said like an exasperated curse.
I smile at my good fortune. "What are the chances of this? I'm one lucky guy."
Although I am very careful to keep my distance—and nonchalantly keep my hand covering my junk—I prop a hand along the hallway wall, trying to look cool and casual, even though my heart is racing a mile a minute at my good fortune.
Jade rolls her eyes and drops her chin forward, steepling her fingers together at her mouth in almost a prayer position as she voices her incredulousness.
"What did I ever do to deserve this, Lord?"
I don't fail to catch the note of sarcasm lacing her tone and chuckle at the humor of it. It gives me hope that I'm growing on her. She might think I'm more like a wart, but hey, it's a start.
"I'd like to say we have to stop meeting like this, but it's kind of a funny coincidence, don't you think?"
Her lips pucker in annoyance, brows narrowing as she tilts her head to the side.
"Funny? Mmm…you be trippin, Romeo. I'd say it's just plain annoying."
I smile at the use of the nickname. Normally it annoys me when the media calls me that, but in this case, I like how it sounds slipping from her tongue. It also doesn't hold the same level of irritation it did the other day. She's warming up to me. Maybe I have a chance after all.
Jade motions with her chin and tries to move around me but there's not much room and I'm blocking most of the space with my broad body.
She throws me a glance. "Do you mind? Or would you like another kick to the shin?"
I snicker, bending to rub at the spot just below my knee as her eyes follows the path. "Still got a nice bruise."
"I should've aimed higher," she says, a hint of humor lacing her words as she motions toward my crotch with a sexy smirk and the bat of her eyelashes. "Unless you want to give me a second chance now."
Damn, I like this Jade. She's sexy and funny.
"Nah, I'm all good, thanks." I notice her hands are empty. "But how about you let me grab you a drink and we can head out together."
Jade laughs. "Yeah, no thanks, Romeo. I already have a cold one waiting out there for me."
She crooks an elbow and pushes her forearm into my stomach, trying to get me to move so she can squeeze past me. The direct contact has my abs contracting from the heat of her skin. She wiggles through the open space against the wall.
And whoa. Now that my eyes have adjusted, I get a good look at what she's wearing. Her bright pink bikini top has my mouth in serious need of a cold drink and my cock stirs in my shorts. Her breasts are full and lush, spilling out over the barely there swimwear.
Whether it's from the friction of our contact or the cold air-conditioning blowing on us from the vent above, I can't be sure, but her nipples pebble tightly and poke through the skimpy material.
I inhale sharply, trying to get a handle on my body's reaction to her close proximity, but what I get is something even more desirable. Her scent—a mixture of coconut sunscreen and other tropical flavors—infiltrates my senses and has my pulse speeding up as I let out a shaky breath.
She motions with her hands out wide. "Jesus, rookie. It's like you've never seen a girl in a swimsuit before. Get a grip."
The words leave my mouth without a second thought.
"Not one as sexy as you."
Jade's eyes flash with something I can't quite pinpoint. Did I push this too far?
Shit. Me and my mouth.
"Jaeger, you can stop it with the whole player attitude. I am not one of your ball bunnies who is going to swoon and fall all over you when you say something flirty and charming."
I cock an eyebrow. "You think I'm charming?"
Jade smacks her forehead. "No, that's the point. You're a fool."
I seem to be hearing that a lot today.
Jade whips passed me as I move out of her way. But as she moves down the hallway, she gives me a clear and unfettered view of her ass. I slap a palm against the wall beside me to keep myself upright and ball up my fist at my mouth, letting out a hoarse and croaked curse.
Then she stops suddenly when she reaches the end of the hallway, peering over her shoulder to give me one last look. But this time it's punctuated with a wickedly sexy smile.
"And for the record, Romeo. I don't need a player to tell me I'm hot. I already know it."
If I didn't have the wall holding me up, I'd be on my knees right now. Because that right there, folks, is what in basketball is called an uncontested shot.
I think she just broke my winning streak.
---
Meet The Author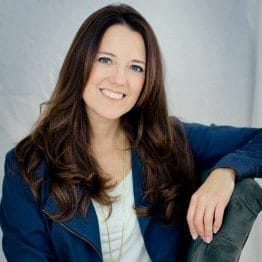 Sierra Hill is a 2020 RONE Award-Winning author of the sports single dad romance, Game Changer, as well as over 40 novels, including the award-winning college sports series, Courting Love, and the twice award-finalist erotic ménage serial, Reckless – The Smoky Mountain Trio. She also co-writes small town romance with her co-author, SE Rose.
Interview With Sierra Hill
Q: Hi, Sierra! What drew you to your book's genre? Why that story?
SH: This is an enemies to lovers/interracial/sports romance and is the third book in the Puget Sound Pilots series. The characters of Jade and Jaeger were featured in the previous book, so naturally they needed their own story.
The thing with Jade is that she is this successful, driven, big-hearted woman of color who has had to fight her way through adversity to get what she has now, which is a gym that she owns. It's her dream and she worked hard to achieve it.
But then here struts in this cocky rookie basketball player who thinks he's all that and thinks he can use his name and his privilege to buy her out to get what he wants and take what she's earned. It's a great push-pull situation.
What I love about the characters is Jade in her own way helps Jaeger to mature and see the world through different lenses which I think everyone of us needs to do every day. We get so caught up in our own perspective that we don't notice when things aren't fair or right or just and Jade gives him that perspective.
Q: What is your book about?
SH: This series, although sports related, covers a myriad of topics such as mental health and depression, family obligations and divorce. This book in particular covers the topic of not only being a woman business owner in a male dominated field but also a woman of color and the baises she faces in achieving her dreams.
Jade has worked hard to build her dream since graduating college and she finally gets to the point where she is making a living at it and wanting something more to build upon but then here comes this cocky hero who thinks he's entitled to use his money to buy whatever he wants. And in this case he wants to buy what Jade has built a successful gym franchise. He has to learn that life isn't always getting what you want easily.
I love the relationship between Jade and Jaeger as she teaches him about being of service to others and not just yourself, while he teaches her how to love herself and open her heart to trust someone else.
Q: Tell us about your hero. What motivates him?
SH: Jaeger is a young rookie who is very inexperienced in the real world. He's been given everything on a silver platter because of his talent but he knows he wants to make something else of himself and not just rest on his laurels because the pro basketball career can be short. What motivates him is to find something in the business world that he can capitalize on and run to feel good about his accomplishments.
Q: Why did you choose your setting?
SH: I live in Seattle but I've never set a series in Seattle. So I decided for this series, the Puget Sound Pilots, it would be set in Seattle. It was kind of fun to describe the area based on what I know of it and what I've experienced living here.
Q: What were some challenges while writing this book?
SH: Honestly? It was the many vocal opinions of those who feel/believe that non-POC should write diverse characters of color. I feel very strongly and am in support of diverse characters being represented in romance books. And my character Jade had a story to be told and I just happened to be the one to tell it, even though I am not a woman of color. But it was the self-doubt in my head that made this book a challenge to write and took me longer to write and edit than any of my previous books.
Q: Name a few of your favorite authors or books.
SH: My favorite authors are Sarina Bowen, Tessa Bailey, Sawyer Bennett and Piper Rain
Q: What is your favorite part of being a published author?
SH: I Love knowing that readers around the world are reading my books. It's the coolest thing ever!
This Or That Questions:
Coffee or Tea? – Seattle girl here! Always coffee
Book or Movie? – Book first and then the movie
Morning or Night? – I'm a morning person and conk out before 10pm at night
Print or Ebook? – I now listen to audiobooks most often
Spiders or Snakes? – Is that even a choice? EWWW – neither!
Early or Late? – I was born late so I'm always late to everything
Readers! You can follow Sierra Hill around the web at:
Enter To Win Amazing Prize From Sierra Hill
Click Here.

Got your copy of THE RIVAL ROMEO by Sierra Hill? Tell us your thoughts in the comments below.
Like this post? Check out Rowena's Song by Teresa Keefer >>