Are you ready for some steamy touchdowns and heart-racing romance? Look no further than football romance books! Football romance books combine the thrill of the game with the excitement of falling in love. So, whether you're a die-hard fan of the sport or just enjoy a good love story, these books are sure to score big with you. From running backs sweeping their love interests off their feet to cheerleaders seducing players with their moves, football romance books give a whole new meaning to the term 'love game.' Whether it's a quarterback falling for his best friend's sister or a coach finding love on the sidelines, these novels offer an exciting touchdown of passion and emotion. These books are not only entertaining but will also leave you rooting for the couples to score both on and off the field. So grab your favorite jersey, a bowl of popcorn, and get ready to fall head over heels in love with these touchdown-worthy reads.
Table of Contents [CLICK HERE TO OPEN]
Football Romance Book List
Get ready to score a touchdown with our list of the best football romance books! These novels are sure to keep you on the edge of your seat with their thrilling stories of passion, perseverance, and love both on and off the field. Whether you're a die-hard football fan or just looking for a steamy romance read, these books are sure to satisfy. From star quarterbacks to hard-hitting linebackers, our list has got you covered with some of the most unforgettable characters in football romance. So grab a cozy blanket and get ready to fall in love with these sizzling reads!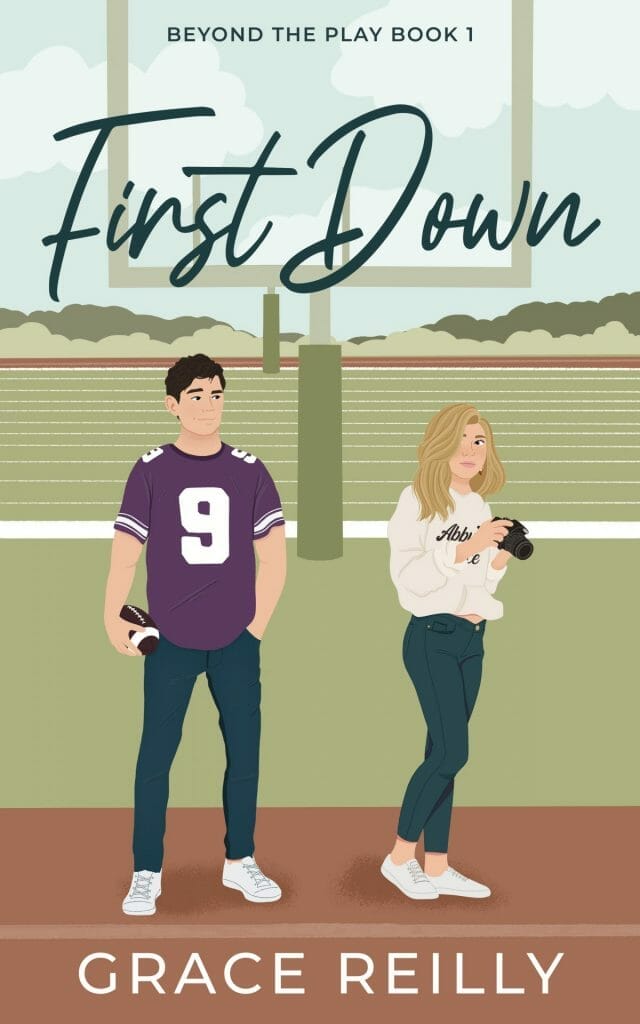 First Down – Grace Reilly
In this contemporary romance novel, James Callahan, a star football player, needs help passing a writing class to pursue his NFL dreams. He turns to fellow senior Beckett Wood, who agrees to tutor him in exchange for a fake relationship. Bex initially has no interest in dating an athlete, but when her ex won't leave her alone, she sees the fake relationship as a way to prove she's moved on. As they continue their charade, James and Bex find themselves growing closer, and the fake kisses begin to feel all too real. Despite their initial reluctance, they begin to question if their arrangement could turn into something more.
First Star I See Tonight – Susan Elizabeth Phillips
In this sporty, sexy, and sassy novel, the star quarterback Cooper Graham finds himself being trailed by Piper Dove, a determined detective with dreams of being the best in Chicago. When Cooper hires Piper to keep an eye on the employees at his new nightclub, she discovers that his life may be in danger and takes it upon herself to protect him. However, Cooper is not pleased with Piper's involvement and refuses to admit that he needs a bodyguard. As they navigate their conflicting desires, they must also deal with a cast of colorful characters, from Middle Eastern princesses to a Pakistani servant girl yearning for freedom. From the streets of Chicago to the shores of Lake Superior and Biscayne Bay, Cooper and Piper find themselves testing each other and themselves as they discover what truly matters.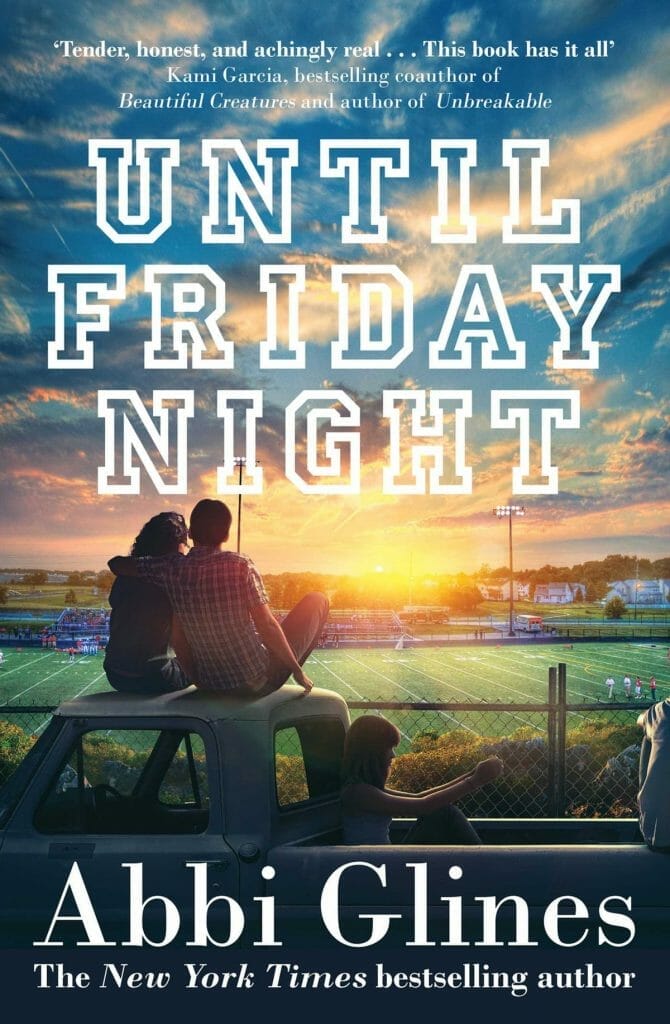 Until Friday Night – Abbi Glines
West Ashby seems to have it all as the popular, handsome football star who led Lawton High to state championships. But beneath the surface, he's struggling with the impending loss of his father to cancer. Maggie Carleton's life was shattered when her father murdered her mother, and since then, she hasn't spoken a word. When West's pain becomes too much to bear, he confides in Maggie, who he believes won't reveal his secrets to anyone else. However, he never expected to find a kindred spirit in Maggie, who shares a pain even deeper than his own. Their connection becomes unbreakable, and West realizes that he cannot let her go. This emotional novel explores the power of human connection and the healing that can come from opening up to someone else.
Game For Marriage – Karen Erickson
Sheridan Harper, a struggling artist, never expected to spend a night with the star quarterback of her local professional football team, Jared Quinn. But when Jared's publicist offers her a proposition to enter into a fake marriage to keep him out of the gossip magazines, Sheridan agrees, but only if they include a clause forbidding sex between them. Jared wants to keep his starting job and maintain his reputation, but his attraction to Sheridan is too strong. Although any intimacy between them is strictly forbidden, their bodies are drawn together, and soon they find themselves falling in love.
Fumbled Hearts – Meagan Brandy
In Fumbled Hearts, a new girl with a guarded heart moves to town and plans to keep to herself. But when the persistent playboy quarterback sets his sights on her, things get complicated. She tries to avoid him at all costs, but he won't take no for an answer. As he pushes her boundaries and challenges her emotions, she realizes that maybe she has something left to give after all.
Sweet Fall – Tillie Cole
Lexington "Lexi" Hart is a senior at the University of Alabama, living her dream as a cheerleader for the Crimson Tide. But despite her happy exterior, Lexi is struggling with personal demons that threaten to unravel everything she's worked for. When she falls into the arms of a dangerous tattooed guy from the wrong side of the tracks, her life takes a dark turn.
Austin Carillo, a starting Wide Receiver for the Alabama Crimson Tide, has a lot on the line in this year's NFL draft. But when a family tragedy drags him back into a life of crime, he finds himself falling deeper into darkness. Until he meets Lexi, a kindred spirit who might just have the power to save him from himself.
As they navigate their troubled pasts and uncertain futures, Lexi and Austin must decide whether they can overcome their demons together or succumb to the forces threatening to tear them apart.
Sacked – Jen Frederick
In Sacked, Knox Masters is a determined football player with two goals in mind: winning the national title and winning over Ellie Campbell, the sister of his teammate. But Ellie is hesitant, not just because of her rule against dating her brother's teammates, but also because of a dark secret that could threaten Knox's dreams. Knox is determined to pursue Ellie, but will she give in, or will his persistence push her further away?
Enemies – Tijan
From sixth grade onwards, Stone Reeves was the bane of her existence. As the town's football prodigy, he basked in the limelight while she remained invisible. While he went on to win national championships and NFL accolades, tragedy struck her family. Now, she's back in Texas, trying to rebuild her life when Stone appears, seemingly everywhere she goes. Despite his attempts to console her, she can't forget the past and sees him only as her enemy, even as he becomes a national football sensation.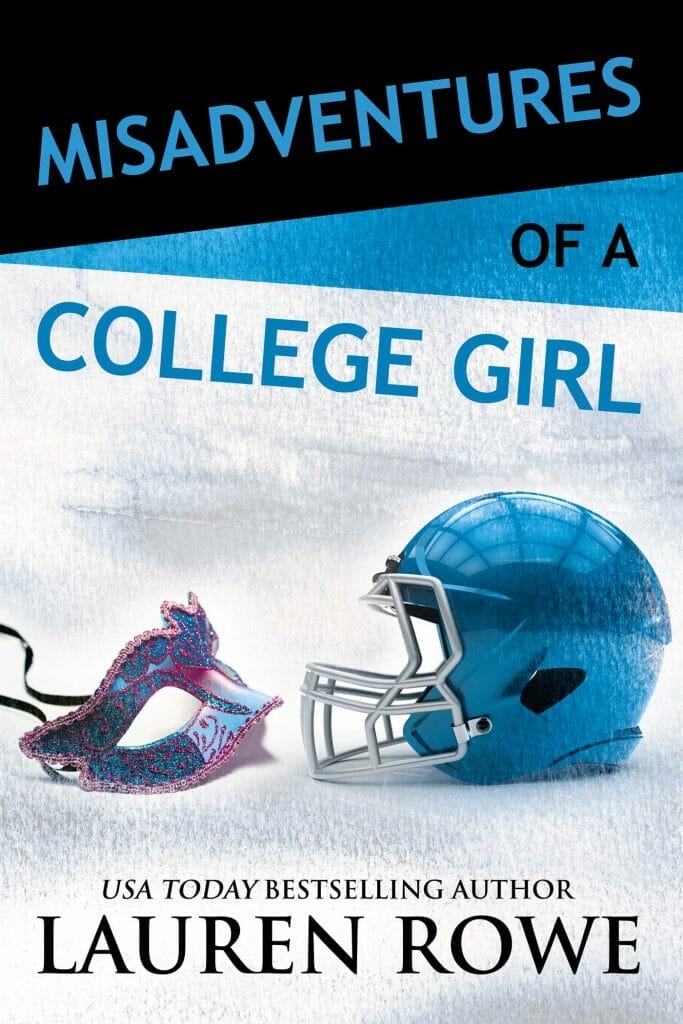 Misadventures of a College Girl – Lauren Rowe
When Zooey Cartwright arrives at UCLA, she's determined to have more fun than she did in high school. She's looking to lose her virginity before classes start, without getting into a relationship. At a football players' party, she meets Tyler Caldwell, a cocky player who's definitely not boyfriend material. After a disappointing make-out session, Zooey is determined to stay away from Tyler. But fate brings them together in two of their classes, and Tyler offers to teach her everything she needs to know. Zooey must decide whether to give her body to Tyler without losing her heart in the process.
The Reverse Play – Julia Clarke
What's the first rule of being a female coach in the NFL? Don't fall for the players.
When I land my dream job coaching the Boston Rebels, I realize just how difficult it will be to maintain a hands-off approach to the team. Everything about them, from their broad shoulders and thick biceps to their chiseled abs and narrow waists, makes it difficult to focus.
As if that weren't bad enough, I'm attracted to not one, but three, players. Three offensive players who keep breaking through my defenses.
I'm their coach, but absolutely nothing in my playbook prepared me for this. My head seems to understand they're completely off-limits, but my heart is pulling a reverse play.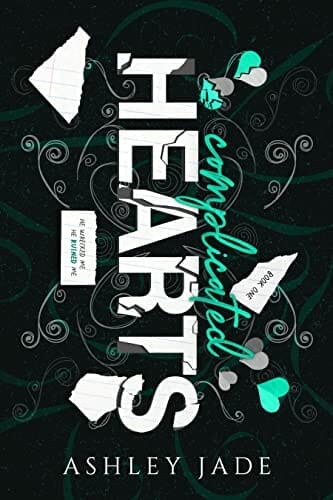 Complicated Hearts
Breslin fell in love with Asher Holden at first sight, but he shattered her and it took three years to recover. She never thought she'd see him again, but life had other plans. Meanwhile, Asher has found himself and is living without regrets until his past collides with his present. Landon had his life mapped out until he met her and him, splitting his heart down the middle. She controls the rhythm, he controls the melody, and their complicated love triangle can only end one way.
The Boyfriend Comeback – Lauren Blakely
In the Boyfriend Comeback, a football player grapples with his attraction to a rival quarterback. They had a one-night stand, but life got in the way, and they never went on a second date. Now, he has been traded to his team's rivals, and their PR departments want to fuel their rivalry. However, as they work together for charity and media events, their connection reignites. Despite the risk of losing everything, he can't resist the temptation and goes to his house one night, where he faces a difficult decision.
One – Jewel E Ann
Lake Jones has the perfect job, an addiction to Netflix, and an unattractive cat. However, she's sexually frustrated until fate intervenes in the form of Minnesota's NFL starting quarterback, Cage Monaghan. The problem is that they met three years ago and things didn't work out. Despite Cage's imperfections, including a fan club of adoring women, they try to give love a chance. But their timing is off, and public scrutiny makes it difficult for their relationship to work. When they finally get their chance, it's a wild ride full of unexpected twists and turns.
The Endgame – Riley Hart
In "Weston," the titular character, a successful openly gay man in politics, meets Anson, a closeted NFL tight end, in a DC hotel bar. Despite their different lifestyles and living in different states, they continue to see each other in secret and build a deep connection. As their love grows, they face challenges such as Anson's contract obligations and Weston's remaining time in the Senate. With everything at stake, they must find a way to make their love work in this gripping tale of passion and perseverance.
The Jock – Tal Bauer
Wes Van de Hoek is the star player on Texas' best college football team, with a bright future ahead in the NFL. But he's hiding a secret: his heart belongs to Justin Swanscott, who hates cowboys and thinks football is overrated. As Wes navigates the pressures of fame and success, he struggles with keeping his true desires a secret. With the world watching his every move, Wes must choose between the love he wants and the expectations of others.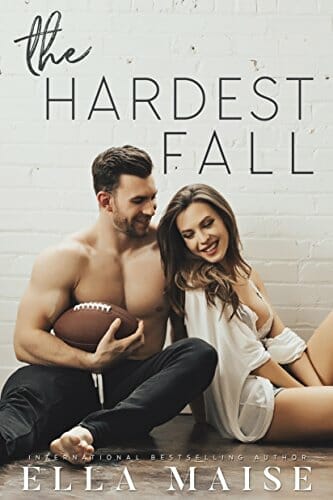 The Hardest Fall – Ella Maise
The first time you meet someone, you make eye contact. You smile, say hello. Should be simple, if you're anyone but me. The first time I met Dylan Reed, I found myself making eye contact with a different part of his body. Unfortunately, I'm rather highly skilled at making a fool of myself in front of a guy I'm attracted to.
Not My Romeo – Ilsa Madden-Mills
My blind date isn't the studious guy I expected: he's a drop-dead gorgeous player with sinful amber eyes. Somehow we end up at his penthouse. I blame the gin and tonic. The next day I learn he's Jack Hawke—bad-boy professional quarterback with a murky past.
The Baller – Vi Keeland
The first time I met Brody Easton was in the men's locker room. It was my first interview as a professional sportscaster. The famed quarterback decided to bare all. And by all, I don't mean he told me any of his secrets. No. The arrogant ass decided to drop his towel, just as I asked the first question. On camera.
Wrecking Ball – P. Dangelico
Cam DeSantis' life is a mess. How else would you describe losing your husband, your job, and your money all at once? So when salvation comes in the form of one intolerable jerk, who just happens to be the starting quarterback for the vaunted New York Titans, she has no choice but to accept his offer as a live-in nanny slash teacher for his eight year old nephew.
The Hot Shot – Kristen Callihan
No one is more surprised than me. The prickly photographer my team hired to shoot our annual charity calendar isn't my usual type. She's defense to my offense, a challenge at every turn. But when I'm with her, all the regrets and darkness goes away. She makes life fun. I want to know Chess, be close to her. Which is a bad idea.
The Perfect Play – Jaci Burton
For years Mick Riley has enjoyed the fame, fortune and girls that come with being a pro athlete. So he's surprised to find he wants more than a one-night stand after a steamy and passionate encounter with confident, beautiful Tara Lincoln. Too bad Tara is not interested. As a single mother of a teenage son, the last thing she needs is to be thrust into the spotlight of the jet-set lifestyle of a heart breaker like Mick. But he has set his mind to win and nothing will stop him.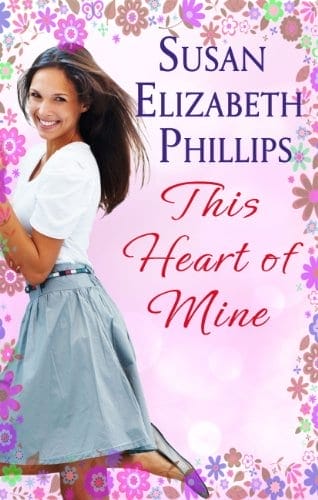 This Heart Of Mine – Susan Elizabeth Phillips
Molly Somerville grew up in the shadow of her glamorous big sister, Phoebe, who seems to have her life figured out – she's the owner of the most successful professional football team in America. Meanwhile Molly is a struggling children's write who has a reputation for trouble. And she has had a huge, long-term crush on her sister's star play, Kevin Tucker. But one fateful weekend sees Molly and Kevin marooned together at a remote cabin.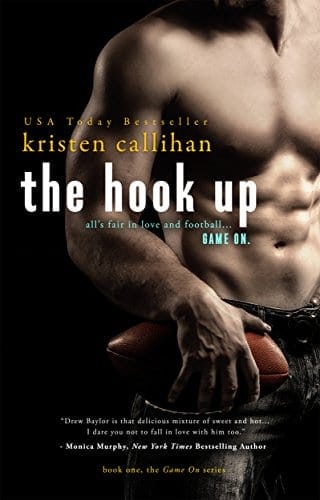 The Hook Up – Kristen Callihan
Anna Jones just wants to finish college and figure out her life. Falling for star quarterback Drew Baylor is certainly not on her to do list. Confident and charming, he lives in the limelight and is too gorgeous for his own good. If only she could ignore his heated stares and stop fantasising about him. Easy, right?
I Dare You – Ilsa Madden-Mills
The late night text is random, but 'Bad Boy Athlete' sure seems to know who she is. Spend one night in his bed – a night he promises will be unforgettable – and she can solve the mystery of who he is. She knows she shouldn't, but what else is she going to do with her boring Valentine's Day? One sexy hook-up later, her mind is blown and the secret's out. He's Maverick Monroe, the most talented football player in the country.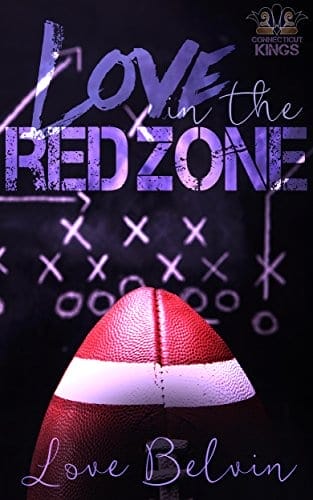 Love In The Red Zone – Love Belvin
Trent Bailey is fighting for the right to continue his professional football career after enduring striking legal woes in the recent past. He will not blow his second chance, so that means no distractions. Jade Matthews is doing everything she can for her son and she's finally getting it together. What starts out as a temporary favor turns into rapid passion. Fighting their way through trust and self-esteem issues, the two must meet in the right zone; the red zone.
The Friend Zone – Kristen Callihan
The last thing Gray Grayson wants to do is drive his agent's daughter's bubblegum pink car. But he needs wheels and she's studying abroad. What starts as an irate text turns into a texting friendship with Ivy Mackenzie, the car's owner. Things change when she comes home. Gray wants to be with Ivy but Ivy doesn't have sex with friends, especially not with a certain football player. No matter how hot he makes her.
All Lined Up – Cora Carmack
Dallas Cole hates football. College is finally her time to leave it in her past. But life has other plans. As if going to the same college as her football star ex wasn't bad enough, her father has decided to coach the college team. Carson McClain is determined to go from second-string quarterback to the starting line-up. He needs the scholarship and the future that football provides. But when a beautiful redhead falls into his life, his focus is tested.
The Wall of Winnipeg and Me – Mariana Zapata
Vanessa Mazur knows she's doing the right thing. She shouldn't feel bad for quitting. Being an assistant/housekeeper/fairy godmother to the top defensive end in the National Football Organization was supposed to be temporary. But when Aiden Graves – the Wall of Winnipeg, who wouldn't even say good morning to her – shows up at her door asking her to come back, she's beyond shocked.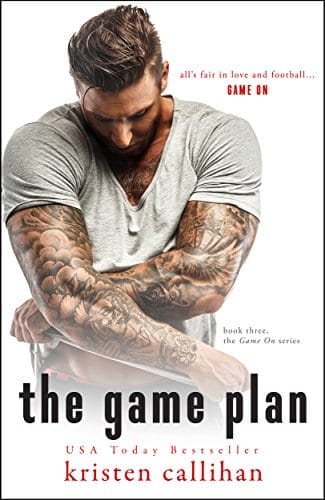 The Game Plan – Kristen Callihan
NFL center Ethan Dexter's focus has always been on playing football and little else. Except when it comes to one particular woman. The lovely Fiona Mackenzie might not care about his fame, but she's never seen him as anything more than one of her brother-in-law's best friends. That ends now.
Other Sports Romance Books Genres
While football is undoubtedly one of the most popular sports for romance novels, it is by no means the only one. There are plenty of other types of sports romance out there, each with their own unique appeal. For example, hockey romance novels often feature brooding, tough-as-nails players who fall head over heels for the women who challenge them both on and off the ice. Soccer romance books often delve into the high-stakes world of international competition, with stories that are as gripping as they are romantic. And baseball romance novels can be just as steamy and exciting, featuring star players and the women who capture their hearts. Other examples of sports romance include basketball, tennis, and even rodeo!
No matter what your favorite sport is, there's a good chance that there's a romance novel out there that will satisfy your craving for both excitement and love. So don't be afraid to branch out and explore some of the other types of sports romance that are out there – you might just discover a new favorite genre!
Frequently Asked Questions
What is sports romance?
Sports romance is a genre of romance novels that features athletes, coaches, and other individuals involved in sports as the main characters. These books typically focus on the romantic relationships between these characters, as well as the challenges they face both on and off the field. Sports romance novels often include themes of passion, perseverance, and dedication, which can provide readers with a unique perspective on the lives of athletes. In addition to football romance, other popular subgenres of sports romance include hockey romance, baseball romance, and more.
Is sports romance a genre?
Yes, sports romance is a genre that includes subgenres such as football romance, hockey romance, baseball romance, and more. These books often revolve around the romantic relationships between athletes, coaches, and other individuals involved in sports. The stories may highlight the challenges and obstacles faced by athletes, as well as the passion and dedication required to succeed in their respective sports. Sports romance novels can provide readers with a unique and exciting glimpse into the world of sports while also delivering a satisfying romantic storyline.
What is football romance?
Football romance is a subgenre of romance novels that features football players as the main characters. These books typically focus on the romantic relationships between football players, coaches, cheerleaders, and other individuals involved in the sport. Football romance novels often contain themes of passion, dedication, and perseverance both on and off the field. They provide a unique perspective on the lives of football players and the challenges they face, both in their personal and professional lives.
---
Football romance books offer a thrilling combination of sports and love that are sure to appeal to fans of both genres. These books feature memorable characters, exciting plotlines, and plenty of steamy romance that will leave readers wanting more. Whether you're a die-hard football fan or simply enjoy a good love story, these books are a must-read. We hope that our list of the best football romance books has given you some great options to add to your reading list. So kick back, relax, and dive into the world of football romance – you won't be disappointed!