Are you a Korean drama lover or are you new to the world of Kdrama? Either way, we've picked out the best Korean drama on Hulu for you! Although, disappointingly, there are very few Kdramas on Hulu. There are only eight Asian dramas on there, seven of which are Korean. But, on the bright side, they have some of the best selection! And excitingly for us, they're all romance! Yay! Hopefully they'll get some more on there soon, but for now check out the current Korean drama on Hulu.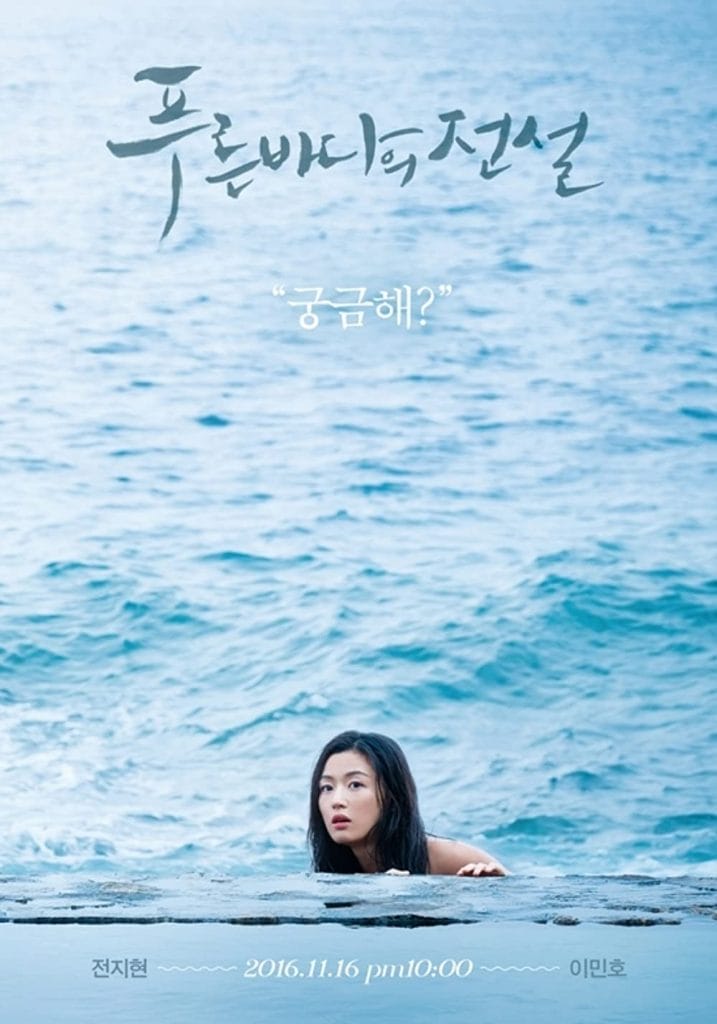 Legend of the Blue Sea (2016)
Starring: Lee Min Ho, Jun Ji Hyun, Shin Hye Sun, Lee Hee Joon and Shin Won Ho of Cross Gene
During the search for his mother, Heo Joon-jae becomes a con artist with the help of his mentor Jo Nam-doo and computer hacking genius Tae-oh. On a holiday to Spain, Joon-jae comes into contact with a mysterious woman who breaks into his hotel room. And he's intrigued by her real and valuable jadeite bracelet. But when he returns to Seoul, he finds part of his memory missing – the part where he went to Spain. And then he meets the mysterious woman again.

While You Were Sleeping (2017)
Starring: Lee Jong Suk, Bae Suzy, Jung Hae In
Nam Hong Joo lives with her mother, Yoon Moon Sun, a widow who runs a small restaurant. Jung Jae Chan, a rookie prosecutor, and his younger brother, Seung Won, move in across the street. Hong Joo has had the ability to see bad events before they happen, but is often unable to change the event. But then Jae Chan has a premonition dream about an accident involving Hong Joo, so he decides to interfere in the course of events.

Oh My Venus (2015-2016)
Starring: So Ji-sub and Shin Min-a
Kim Young-ho, a.k.a John Kim, is a personal trainer to Hollywood stars. But a Hollywood scandal with an actress has him on the run back to Korea. Kang Joo-eun was once semi-famous in her teens for her pretty face and enviable figure. She passes out on a flight from the U.S. back to Korea and Young-ho is the only medical personnel on the flight who takes charge. He watches out for her even after they arrive home. As she discovers that Young-ho has a weakness for being a knight in shining armor, she convinces him to help her lose weight and to let her move in with him.

What's Wrong With Secretary Kim? (2018)
Starring: Park Seo Joon, Park Min Young, Lee Tae Hwan
Lee Young-joon is the vice chairman of a major corporation. His world is shaken when his highly-capable secretary Kim Mi-so announces that she will resign from her position after working for him for nine years. She's had enough of his egotistical attitude and the fact that he's never listening to her. After talking to his best friend, Lee Young-joon will do whatever it takes to keep Mi-so by his side.

Boys Over Flowers (2009)
Starring: Ku Hye-sun, Lee Min-ho, Kim Hyun-joong, Kim Bum, Kim Joon and Kim So-eun
Shinhwa Group is one of South Korea's largest conglomerates and is headed by the strict and arrogant chairwoman. Her son Gu Jun-pyo is heir to the Shinhwa Group and leads the F4 – the most popular and powerful group of boys at the prestigious Shinhwa High School. An ultra-elite school exclusive to the richest families in Korea. Yoo Ji-hu, So Yi-jung and Song Woo-bin make up the rest of the F4. But then Geum Jan-di, who is not rich, gets a scholarship at the exclusive school.

Descendants of the Sun (2016)
Starring: Song Joong Ki, Song Hye Kyo, Jin Goo, Kim Ji Won, and Onew from SHINee
Captain Yoo Si-Jin, from South Korean Special Forces, meets Doctor Kang Mo Yeon, who works as a Surgeon at Haesung Hospital in Seoul. He's instantly attracted to her. Although it's not easy for them to date. Si-Jin keeps getting called in for duty and their dates keep getting interrupted. So they break up. And eight months later, they are drawn back together in Uruk.
Which of these Korean Drama on Hulu will you be binging next? Let us know!