Sick of using glaring big lights to read? Or maybe you're tucked up in bed at night and don't want to have to get up to turn off a lamp after reading. Complaints from your partner about keeping them up at night? We've got just the thing. These portable booklights are perfect for late-night reading, and require 0 getting up to turn on/off! (Always a plus!) So, check these amazing book lights out now!
Table of Contents [CLICK HERE TO OPEN]
The Best Book Lights
Vekkia/LuminoLite Rechargeable Book Light
The LuminoLite Rechargeable Book Light is a versatile reading light that provides bright, natural light in any setting. It has adjustable brightness levels, with a range of 3000-6000K, and a flexible arm for easy positioning. The light is rechargeable and has a long battery life, making it perfect for reading at home or on-the-go. Whether you're an avid reader or just need a little extra light for a late-night task, the LuminoLite Rechargeable Book Light is an excellent choice!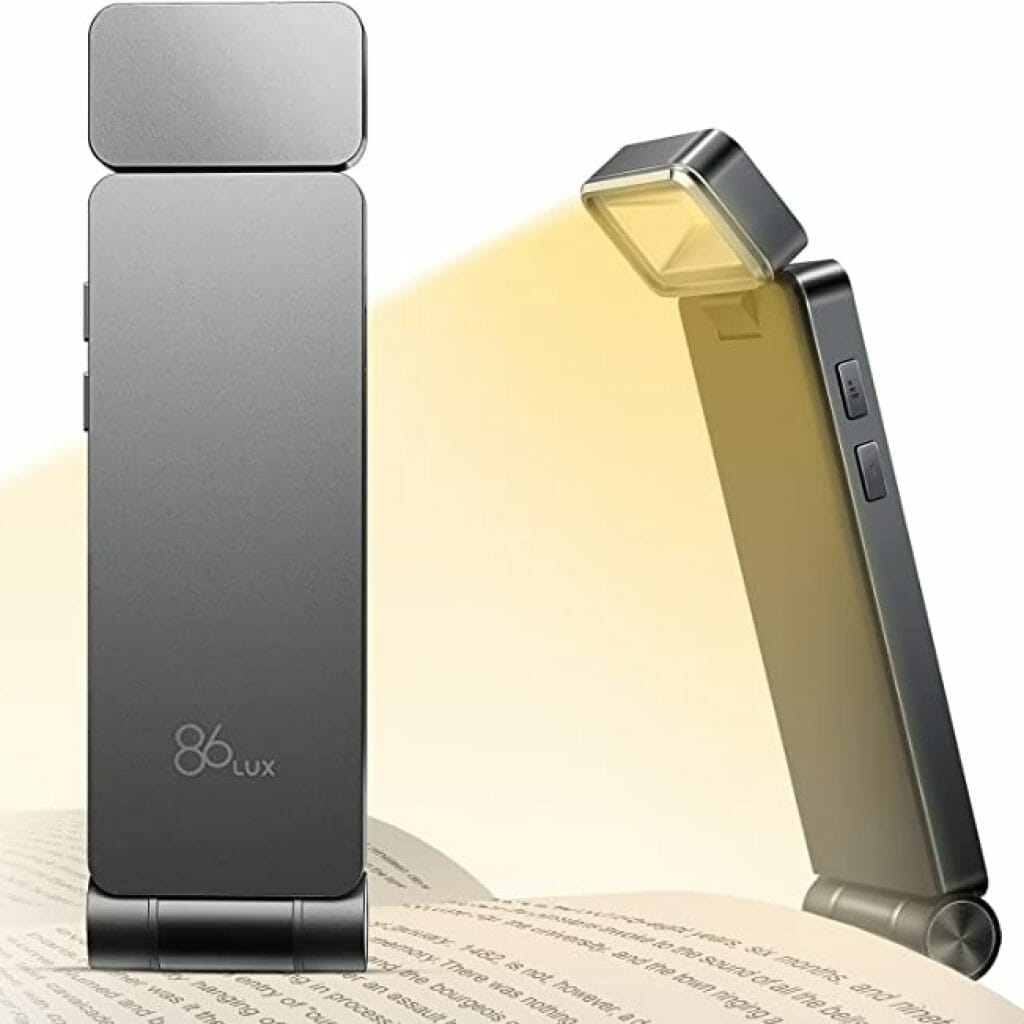 86lux Reading Light
This palm-sized reading light has 3 color modes for your convenience. With a run-time of 80 hours, this reading light will surely be a staple! This super lightweight LED light comes with a compact clip-on and foldable design, making it turn-page friendly!
Enegizer LED Book Light
The Enegizer LED Book Light is compact and portable, using 2 batteries (included), with natural reading-condition light color, and a flexible neck for all your awkward reading positions! The clip-on is perfect for books, tablets, car visors, or any surface around 13mm thick! This is a perfect small gift for students, teachers, readers, and more!
Glocusent USB Rechargeable Book Light
The Glocusent Book Light has 5 brighnesses with 3 color modes (Amber mode, breeze mode, and precise mode). Amber mode filters 99% of blue light to protect your eyes. There are power indicators to let you know when you need to recharge, no unpleasant surprises here! Also, did we mention 18-month worry-free warranty?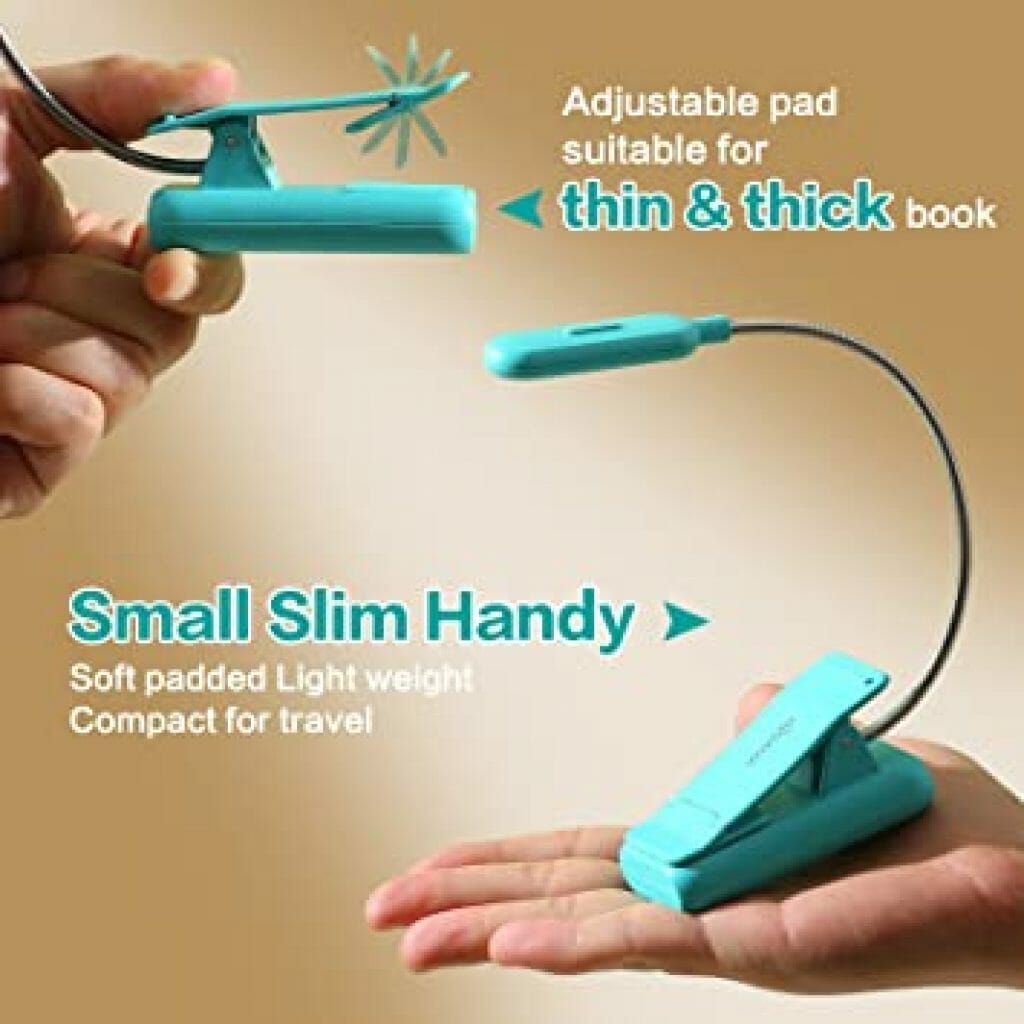 VAVOFO Clip on Book Light
This small book light packs a lot of punch! With 9 color temperatures and 3 brightness levels, you can easily find your perfect conditions. With a USB charger, the light can last up to 5 hours at max brightness. The Vavofo's reading light has the 360 degree adjustable neck with multi use non-slip clip which allows you to position the light exactly where you need it, creating the perfect private reading space for you while reading in bed, in college dorm, or on a plane, train, or bus. Not to mention it comes in tons of colors!
Glocusent LED Neck Reading Light, Book Light for Reading in Bed
This light comes with a blue light filter design to prevent eye strain in both kids and adults. USB C charging lasts up to 80 hours, and with 3 color and 6 brightness settings, you'll quickly find your perfect reading conditions. The special narrow beam angle design is perfect for not disturbing your sleeping partner! With multiple colors to choose from and an 18-month warranty, there's nothing stopping you!
Vergissm Wooden Book Light
This charming novelty book light has some interesting interactive features. For one, you change colors by closing and opening the book. The pages can be fully opened 360 degrees to give a paper-lantern feel. With a powerful magnet, you can even put the booklight on the wall as a night light!
Glocusent Lightweight 10 LED Book Light
Unlike other reading lights for books in bed, this book light provides special amber mode(1800K) for your bed reading time. This booklight has 3 modes: amber mode(1800K), soft mode(3400K) & natural mode(6000K). This book light weighs only 1.4 oz! The clamp fits perfectly on books or kindle! And don't worry, Anti-slippery pads protect your beloved books from being scratched or pinched. (Includes 18-month warranty)
Best World LED Reading Light
This reading light has 3 color modes, each with a whopping 10 brightness levels! Perfect for bedtime, this light blocks out 99% of blue light. Unlike other lights, this one can be rotated 360 degrees with a fully flexible neck! This is perfect for all those who find themselves in weird positions when reading!
Vekkia Bookmark Book Light
The soft light never disturbs your spouse. Uniform luminance prevents your eyes from strain. No matter you are reading in bed or working with Kindle, enough illumination on both sides of pages. Super Lightweight Design – this amazing book light can be made flat and act as a bookmark. 1. 5oz lightweight, won't add much weight to your book or Kindle. The soft rubber allows you to bend it into any shape & position you like. Unsure? Worry not! Vekkia have a 30-day money-back guarantee!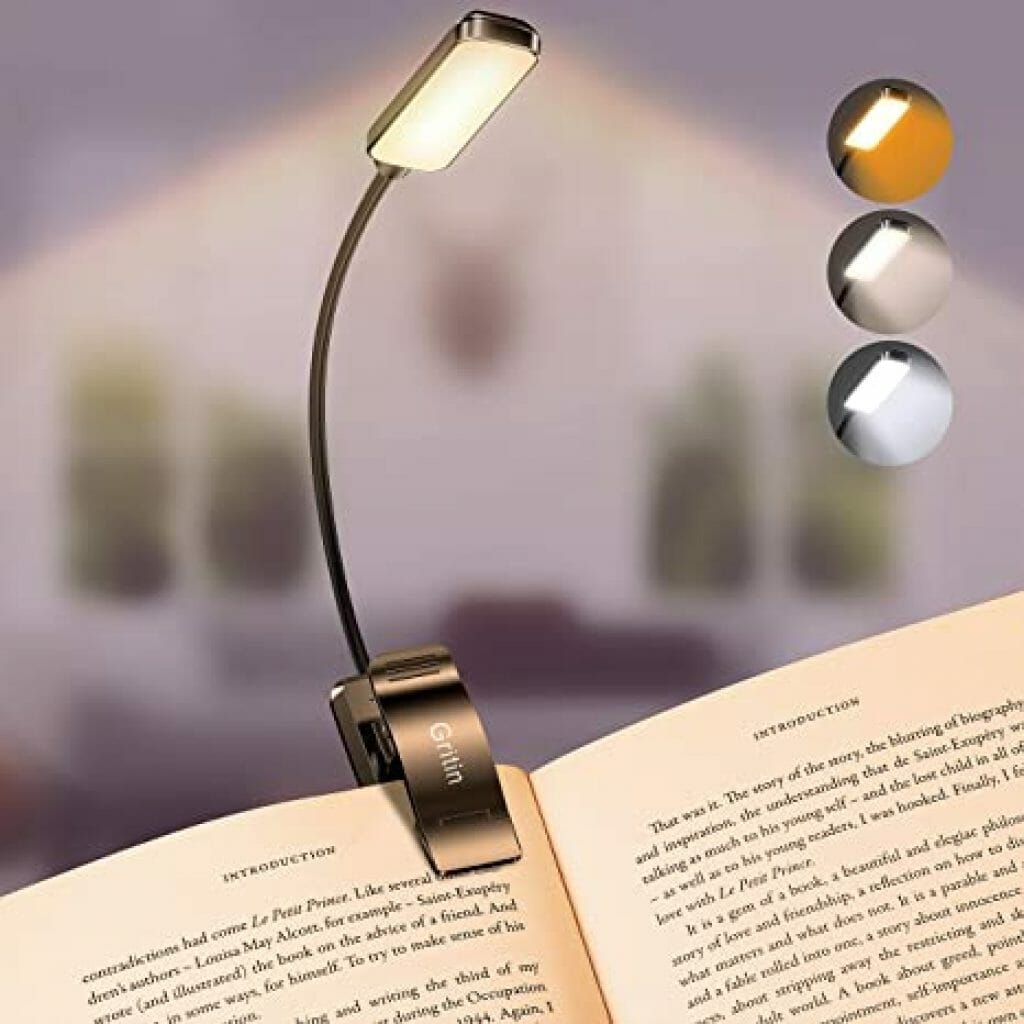 Gritin 9 LED Rechargeable Book Light
With over 13,000 ratings, why not see what all the rage is? With 3 buttons to change the colors, you can find the perfect balance between cool white / warm white / mixed color. The booklight takes less than 3 hours to fully charge and can last up to 60 hours! With 360-degree goose neck and an anti-skid clip design, this is a surely stable and safe book light!
Flexilight Reading Light
Not a fan of the design? Worry not! This light comes in a huge array of colors and patterns! This super flexible booklight can be folded into any position, and thin enough to use as a bookmark! With over 30 patterns to choose from, it's no surprise that this light was marked Giftware Association's 'Gift of the Year'.
TheNordicCraftsStore Desk Lamp
We can't get over how cute this design is! This handmade nordic-style desk lamp is offered in contemporary white or rustic scratch! The seller is from the United Kingdom, but customers can request their desired plug type!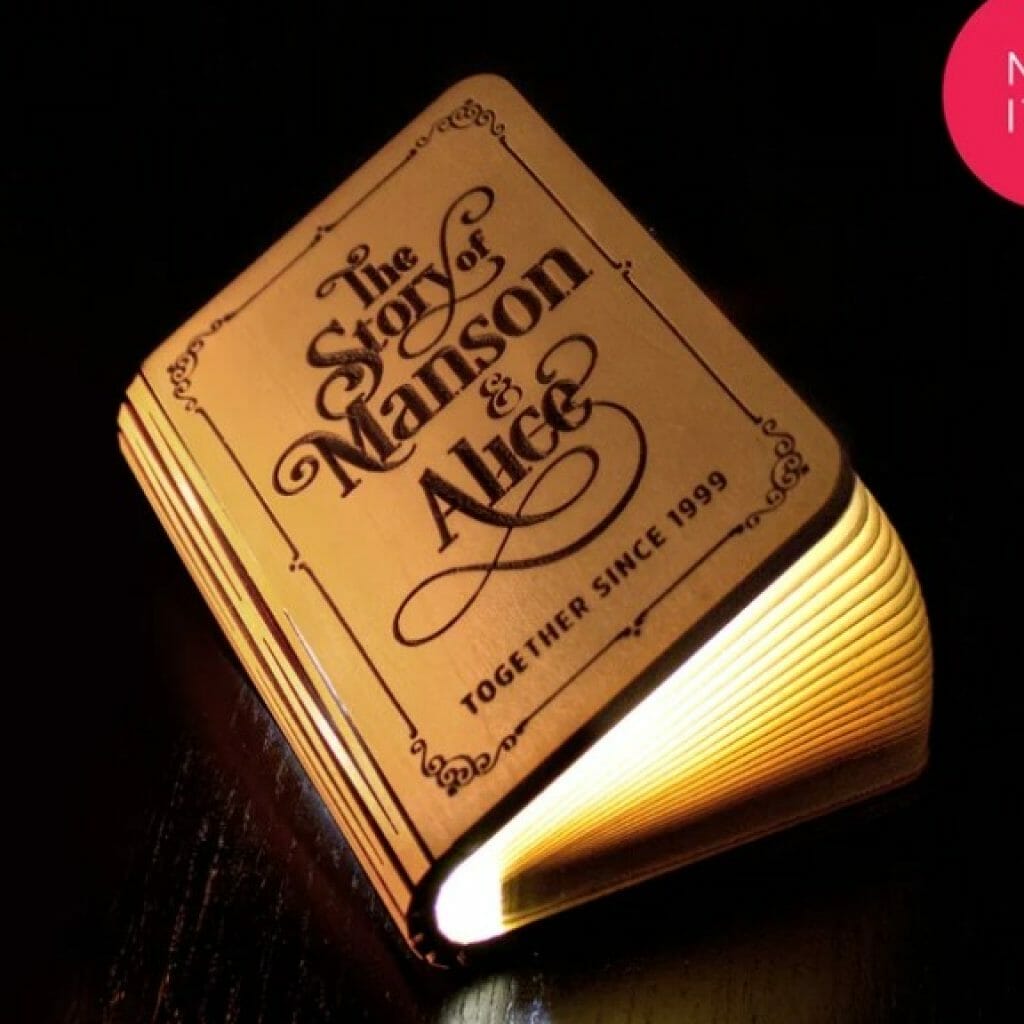 PapaTrike Personalized Wood Engraved Book Light
Perfect for gifts! Each book lamp contains 5 color modes and even a breathing mood light mode! The book can be opened and closed to change colors! With 2 book size options and 2 lines of customisation, put this in your bookmarks for that special someone's birthday!
Leecen's Customized Folding Magnetic Lamp
Wanting a picture printed rather than just words? This product has you covered. Simply send the seller the picture and marvel at your ultra-personalised night light! The special hinge design allows you to change its shape according to your needs, and it can be folded 360 degrees. The magnetic cover can be folded back to itself or glued to steel objects!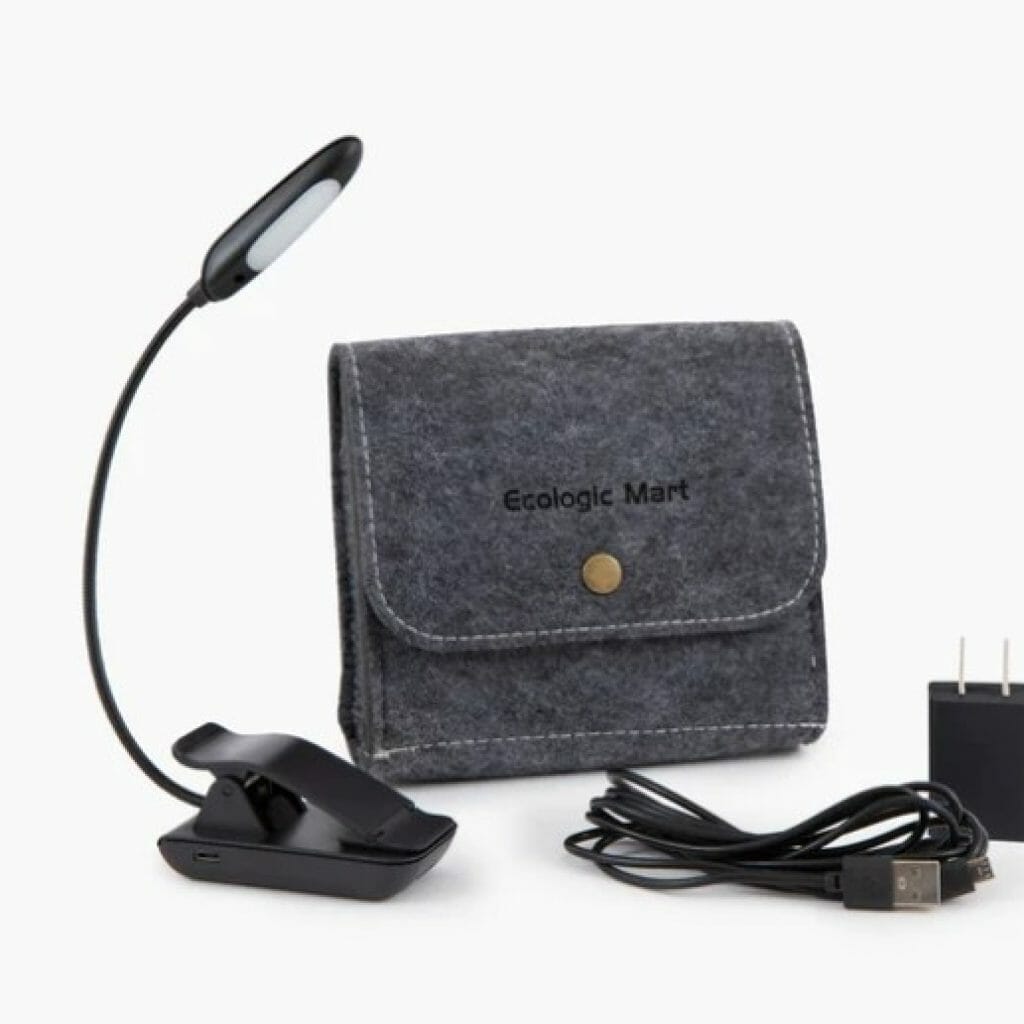 Ecologicmart Eco-friendly booklight
This homemade booklight is perfect for any eco-warrior book-lovers out there. With adjustable colors, brightness levels, and a bendy neck, reading has never been more easy!
---
Frequently Asked Questions
Are reading lights worth it?
If you want it, it's worth it! There's a lot of reasons why someone may want a reading light, whether it be due to failing vision or simply being too lazy to get up to turn on/off a light. Nonetheless, if you may give up a hobby without one, or if it makes your life easier, it's 100% worth it!
What should I look for in a book light?
Generally, you want to look at the following factors in a book light:
Brightness
Light color
Grip
Flexible neck
Portability
Battery life
What kind of light is good for reading at night?
Amber light and red light from Blue Light Blocking Lightbulbs are the best color lights for reading and studying at nighttime because they don't affect your circadian rhythm or disrupt hormone balance.
Is LED light better for reading?
LED bulbs generally are good choices for reading. They are bright and are more economic than traditional bulbs.
Is white or warm light better for reading?
Warm lights are better for reading at night. The more natural light is easier on the eyes and bright white lights may force your body to stay awake and delay sleep.
---
Which lamp are you choosing? Let us know!