There are so many romance movies on Hulu that it takes us forever to decide what to watch. Do we watch a romantic classic or go for something more recent? Do we want to cry or do we want to laugh? Well, we're pretty much experts on romance movies on Hulu here, so we've collated all of our favorites into one list to help ease the difficulty of the decisions. From classics to recent hits and from sad movies to rom-coms, we've got something for everyone to enjoy. So check it out now!
Like Crazy (2011)
Starring: Anton Yelchin, Felicity Jones, and Jennifer Lawrence
Anna is a British exchange student in America where she falls in love with Jacob, only to be separated when she is denied re-entry into the States after her student visa runs out. So the two try to make their relationship work long-distance.
Fun fact: The directors gave the actors a 50-page outline of the film from which the actors improvised almost all of the dialogue.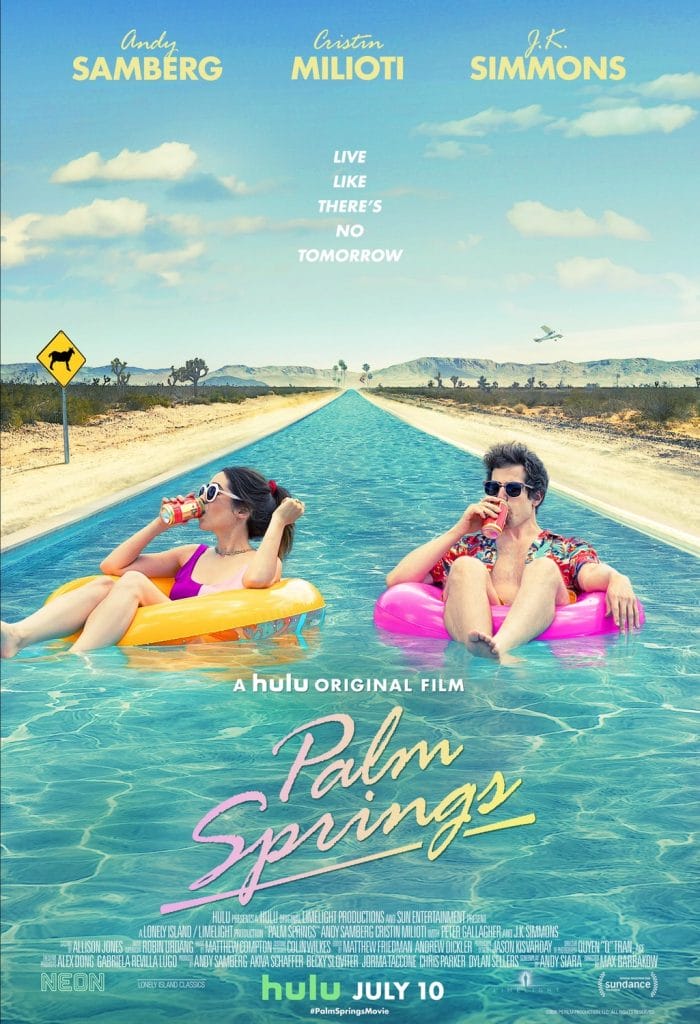 Palm Springs (2020)
Starring: Andy Samberg, Cristin Milioti, Peter Gallagher, and J. K. Simmons
Nyles is stuck in a time-loop on the day of his friends' wedding reception. He bonds with the maid of honor, Sarah. And after getting attacked in the desert, Sarah ends up stuck in the time loop as well.
Fun fact: Multiple endings were written and shot. They held private screenings to family and friends of the different versions to see which ending they liked best.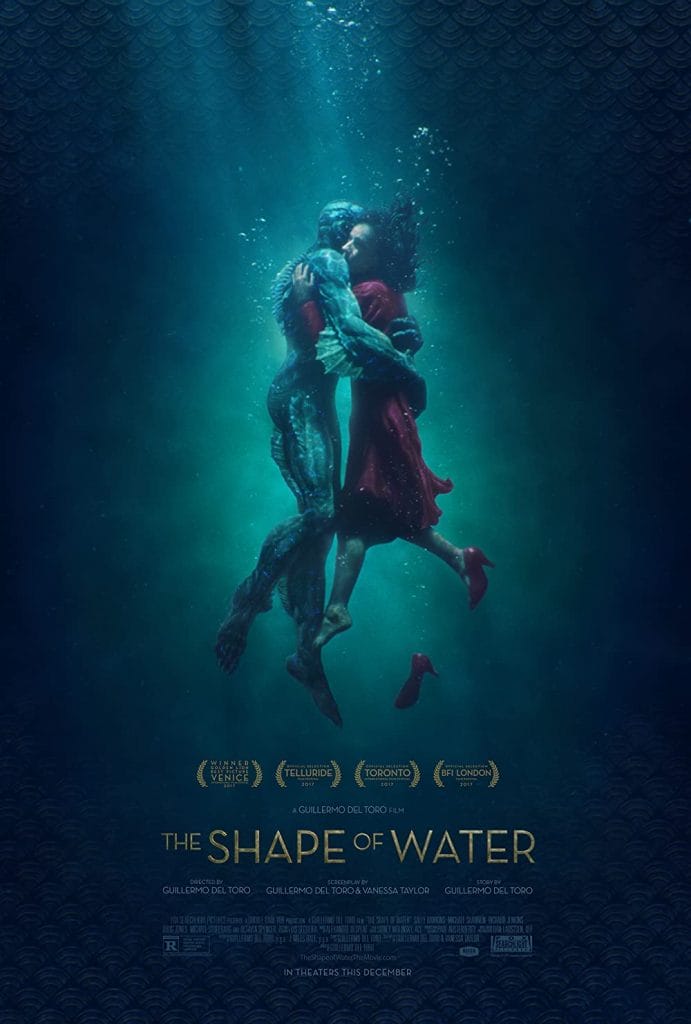 The Shape of Water (2017)
Starring: Sally Hawkins, Michael Shannon, Richard Jenkins, and Doug Jones
Elisa is a mute, isolated woman who works as a cleaning lady in a hidden, high-security government laboratory in 1962 Baltimore. Her life changes forever when she discovers the lab's classified secret — a mysterious, scaled creature from South America that lives in a water tank.
Fun fact: It took Doug Jones, who plays the creature, three hours every day to get into costume. But he said that it was nothing compared to some other costumes he has worn in movies by the same director, Guillermo del Toro.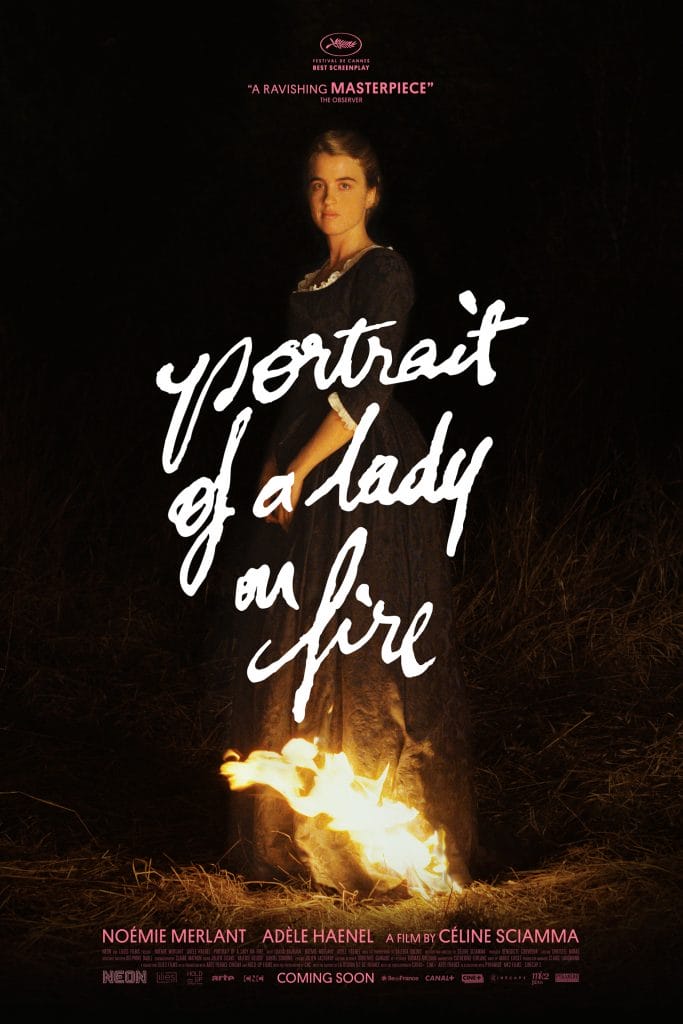 Portrait of a Lady on Fire (2019)
Starring: Noémie Merlant and Adèle Haenel
In France, 1770, Marianne is a painting commissioned to do the wedding portrait of Héloïse, a young woman who has just left the convent. Héloïse is reluctant to marry, so Marianne must paint her without her knowing. She observes her by day to paint her secretly.
Fun fact: The director Céline Sciamma and Adèle Haenel, who plays Héloïse, are actually ex-lovers. Prior to filming, they split amicably.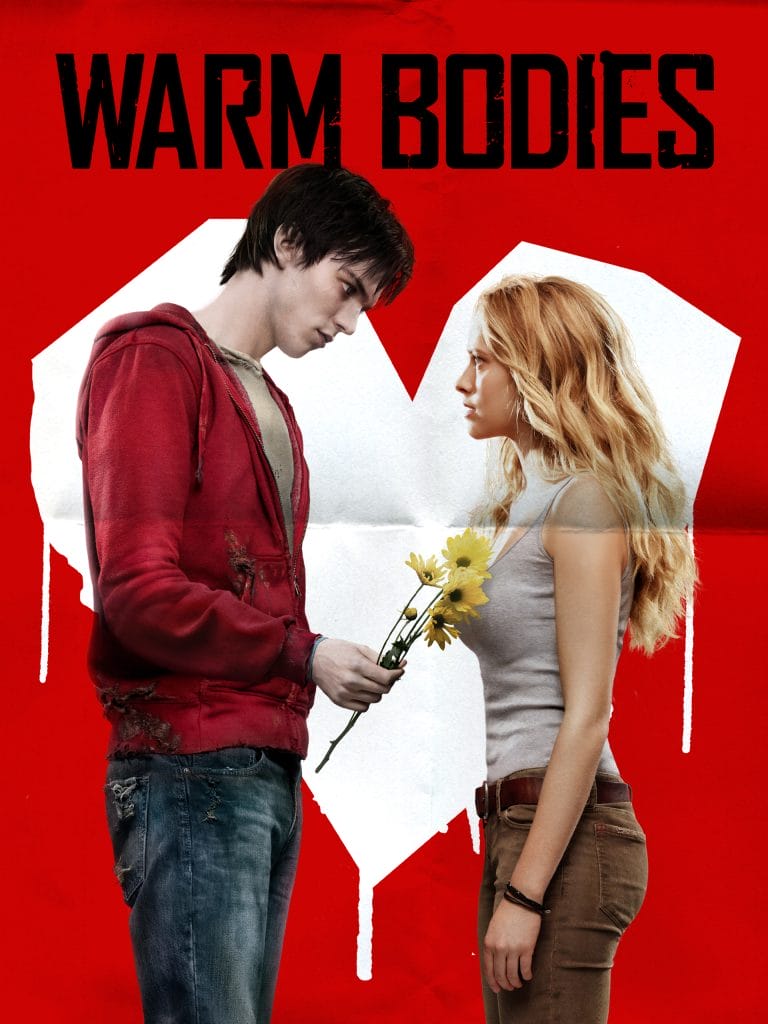 Warm Bodies (2013)
Starring: Nicholas Hoult, Teresa Palmer, Lio Tipton, and John Malkovich
A terrible plague has left the population divided into zombies and humans. When R sees one of his zombie brethren attacking the human Julie, he rescues her. Julie sees that R is different from the others and the pair embark on a strange relationship.
Fun fact: The zombie actors in this film chose not to blink, which was particularly difficult for Nicholas Hoult who had to shoot some long scenes without blinking.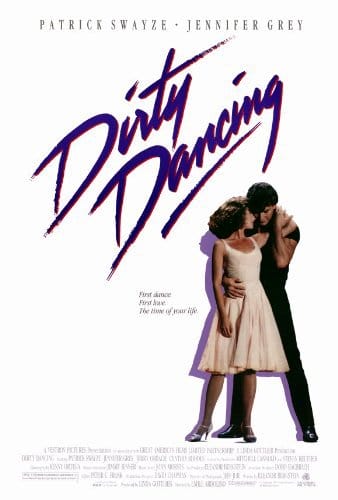 Dirty Dancing (1987)
Starring: Jennifer Grey, Patrick Swayze, Jerry Orbach, Cynthia Rhodes
Frances 'Baby' Housman falls in love with dance instructor Johnny Castle when they are thrown together at a holiday resort. Throw in an over-protective father, a jealous spurned woman and many other incidents into the mix and the path of love isn't a smooth one.
Fun fact: Patrick Swayze had to convince Jennifer Grey to be in the film because she disliked him so much when filming for Red Dawn (1984)
La La Land (2011)
Starring: Emma Stone, Ryan Gosling, John Legend, Rosemarie DeWitt, and Finn Wittrock
Sebastian, a jazz pianist, and Mia, an aspiring actress, are drawn together by their common desire to do what they love. But as success mounts they are faced with decisions that begin to fray the fragile fabric of their love affair, and the dreams they worked so hard to maintain in each other threaten to rip them apart.
Fun fact: Ryan Gosling spent two hours a day, six days a week in piano lessons learning the music by heart. So by the time filming started, Gosling could play all the piano sequences himself without the use of a hand double or CGI.
Romeo + Juliet (1996)
Starring: Leonardo DiCaprio, Claire Danes, Brian Dennehy, and John Leguizamo
The Capulets and The Montagues are fierce rival families in Verona and their children Romeo and Juliet fall deeply in love. The film keeps the original Shakespearean dialogue but the film is given a more modern vibe with a hip soundtrack and guns are used instead of swords.
Fun fact: DiCaprio's version of Romeo's speech at Juliet's bier was so good that it moved Claire Danes to tears, nearly ruining the scene.
Plus One (2019)
Starring: Maya Erskine, Jack Quaid, Beck Bennett, Rosalind Chao, and Finn Wittrock
Alice Mori and Ben King are long-time friends. They find themselves in that inevitable year that all late 20-somethings experience – where everyone they know gets married – and agree to be one another's plus ones to power through the parade of weddings.
Fun fact: The movie was referred to by critics as this generation's When Harry Met Sally, which starred Meg Ryan. Jack Quaid is Meg Ryan's son.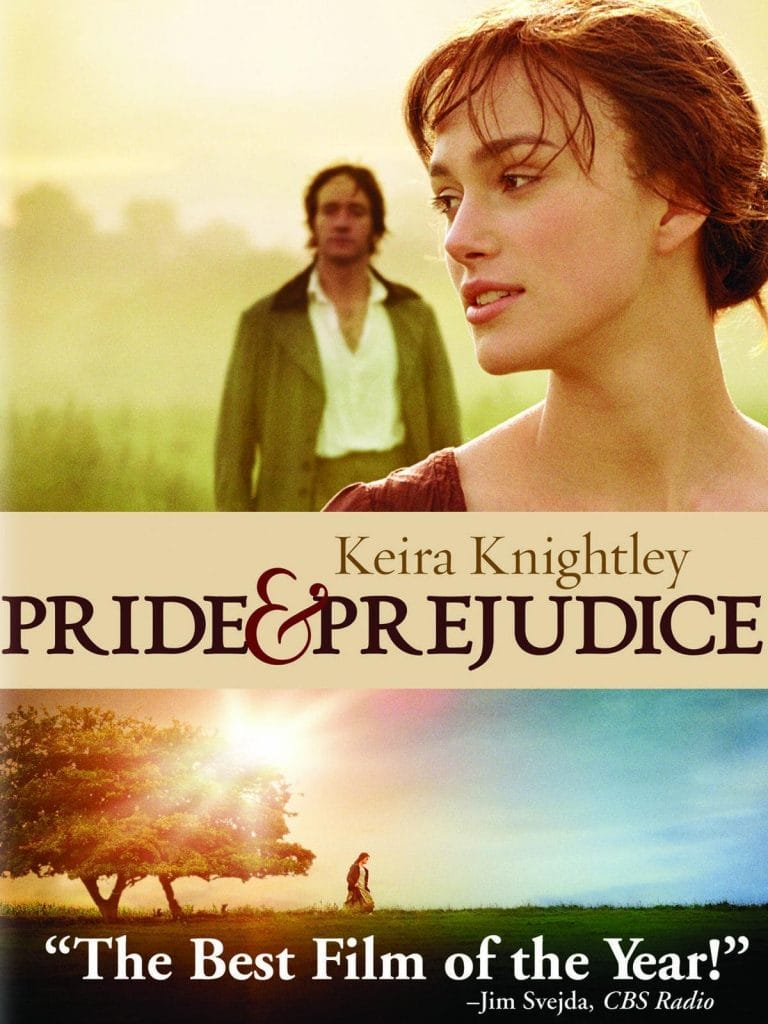 Pride & Prejudice (2005)
Starring: Keira Knightley, Matthew Macfadyen, Brenda Blethyn, and Donald Sutherland
Mrs Bennet insists that her daughters find rich husbands and settle down. So when Charles Bingley, his sister Caroline and his friend Mr. Darcy are introduced and start living near the Bennets, she is thrilled. Bingley and Jane are taken with each other, but Elizabeth dislikes Darcy. But fate has other plans for the two of them.
Fun fact: Director Joe Wright was not initially keen on Keira Knightley playing Elizabeth, believing her to be too pretty for the role. But when he met her, he changed his mind and decided that her tomboyish attitude would be perfect for the part.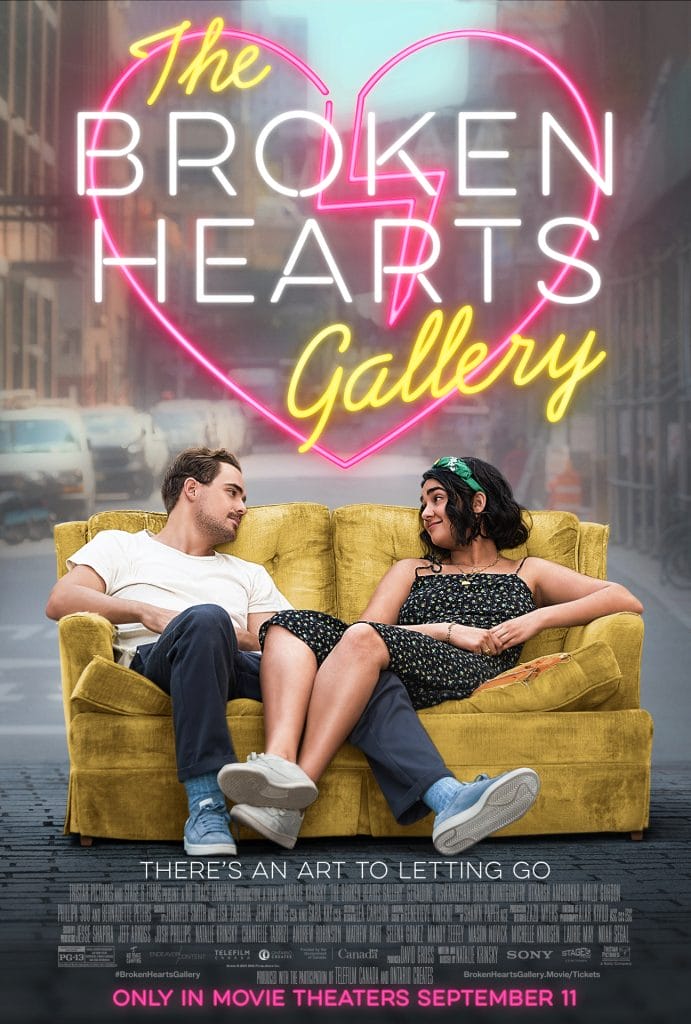 The Broken Hearts Gallery (2020)
Starring: Geraldine Viswanathan, Dacre Montgomery, Utkarsh Ambudkar, Molly Gordon, Phillipa Soo and Bernadette Peters
After a bad break-up, a young woman decides to start a gallery where people can leave trinkets from their past relationships. In the process, Lucy Gulliver meets Nick Danielson and realizes that she might have a happily ever after.
Fun fact: Selena Gomez is an executive producer for this movie!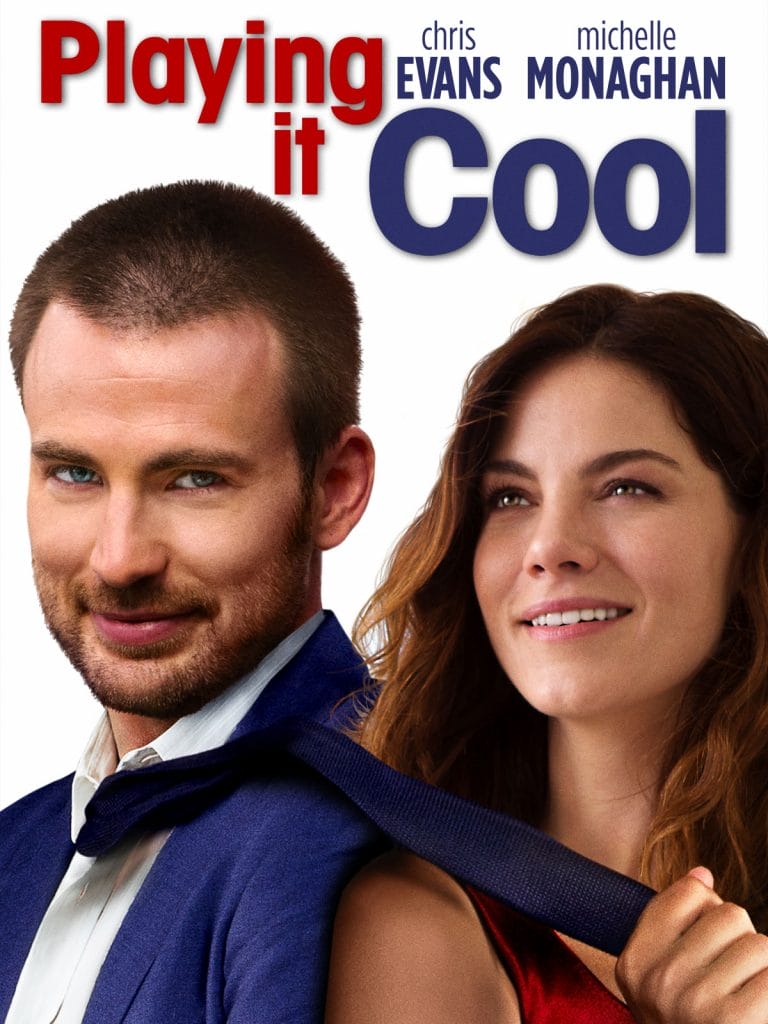 Playing It Cool (2014)
Starring: Chris Evans, Michelle Monaghan, Anthony Mackie, and Aubrey Plaza
Me is a screenwriter who wants to write action flicks, but his agent wants him to write a romcom first. However, he doesn't believe in love and finds it difficult to write about romance. Then he meets Her and falls in love, only to discover that she is already engaged.
Fun fact: In the movie, there is a scene where Chris Evans' character tap dances. His mother owned a dance studio, where she taught Evans how to tap dance. He's even admitted in interviews that he tap dances when he's nervous!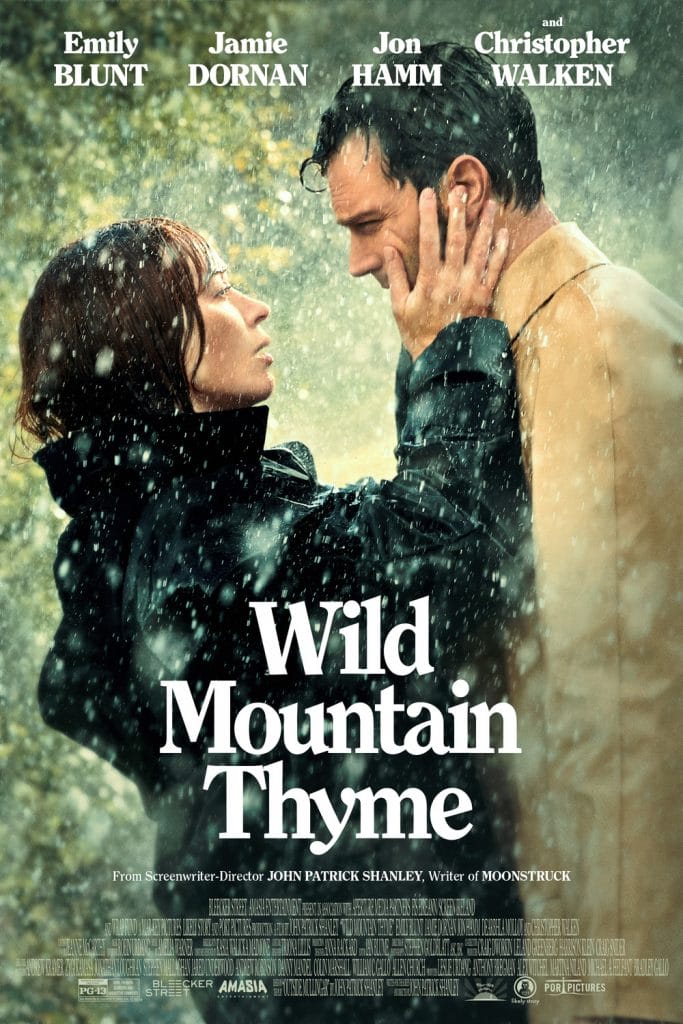 Wild Mountain Thyme (2020)
Starring: Emily Blunt, Jamie Dornan, Jon Hamm, Dearbhla Molloy and Christopher Walken
Headstrong farmer Rosemary Muldoon has her heart set on winning her neighbor Anthony Reilly's love. But the problem is, he seems to have inherited a family curse, and remains oblivious to his beautiful admirer. After finding out his father plans to sell the family farm to his American nephew, Anthony decides to follow his own dreams.
Fun fact: It was filmed in Crossmolina and Ballina, both of which are in County Mayo, Ireland. Mount Nephin was prominently displayed in the movie.
I Still Believe (2020)
Starring: KJ Apa, Britt Robertson, Shania Twain, Melissa Roxburgh, and Gary Sinise
Based on the real-life story of Christian music star Jeremy Camp and his journey of love and loss, which attempts to prove that there is always hope. The film is named after one of Camp's songs.
Fun fact: K.J. Apa and Britt Robinson previously played a couple together in the film A Dog's Purpose (2017).
Which of the romance movies on Hulu is your fav? Let us know!