What's better than a standard romantic movie? A rom com, obviously! With so much humour that will make you laugh until you're crying, we love a good rom com. And with so many streaming services out there, it can be super difficult to decide what to watch. So, we've compiled a list of our favorite rom coms on Hulu that you just need to watch!
Fever Pitch (2005)
Starring: Drew Barrymore, Jimmy Fallon and James B. Sikking
When Ben Wrightman, a young teacher, begins dating pretty businesswoman Lindsey Meeks, the two don't seem to have a lot of the same interests. But they fall in love regardless. Until baseball season begins. And soon Lindsey realizes that Ben is completely obsessed with the Boston Red Sox.
Fun fact: The Opening Day sequence was filmed on 4th September 2004 with Stephen King throwing out the first pitch. The Red Sox lost that game, ending a ten-game winning streak.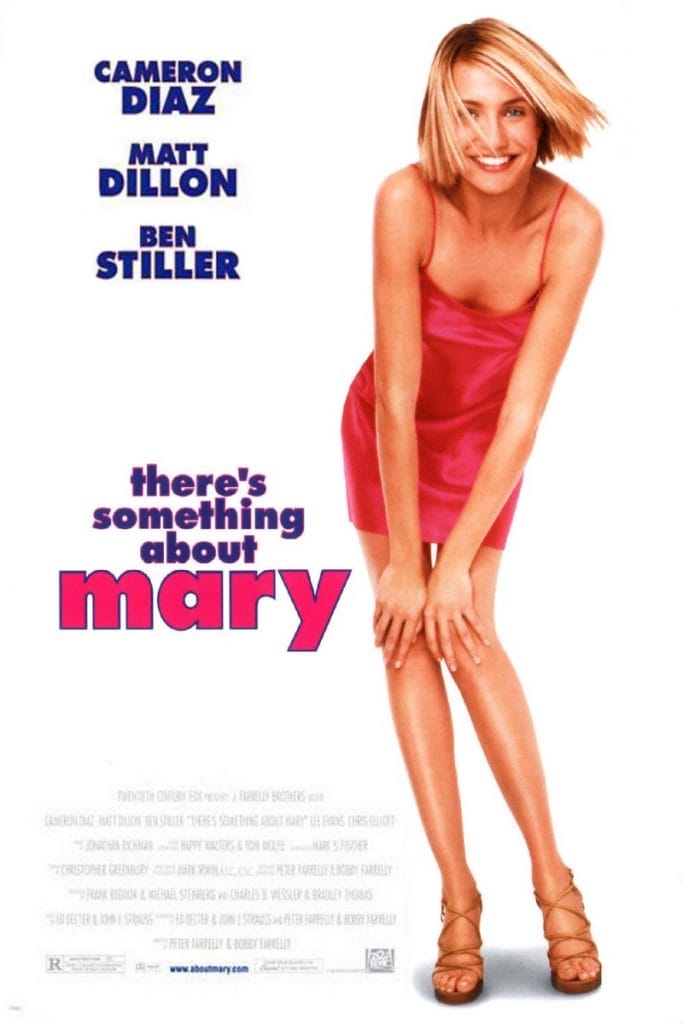 There's Something About Mary (1998)
Starring: Cameron Diaz, Matt Dillon and Ben Stiller
Ted's dream prom date with Mary never happens due to an embarrassing injury at her home. Years later, Ted hires Pat Healy to track down Mary so he reconnect with her. Pat lies to Ted about Mary and he finds out everything he can about her to trick her into dating him. Ted travels to meet Mary and has to weave through the web of lies to win her over.
Fun fact: The studio was initially reluctant to allow Ben Stiller to star. So they decided on the then unknown Owen Wilson instead, but the studio was even more reluctant to let him star. In the end, the studio let Ben Stiller to be cast.
My Big Fat Greek Wedding (2002)
Starring: Nia Vardalos, John Corbett and Michael Constantine
Everyone in the Portokalos family worries about Toula. Still unmarried at 30 years old, she works at Dancing Zorba's – the Greek restaurant owned by her parents Gus and Maria. After taking a job at her aunt's travel agency, she falls in love with Ian Miller. He's tall, handsome, but definitely not Greek.
Fun fact: Tom Hanks' wife, Rita Wilson, saw the play and recommended that her husband produce a movie version. Nia Vardalos initially hung up the phone when Tom Hanks called because she did not believe it was really him.
Juno (2007)
Starring: Elliot Page, Michael Cera and Jennifer Garner
When precocious teen Juno MacGuff becomes pregnant, she chooses a failed rock star and his wife to adopt her unborn child. But Mark, the prospective father, begins viewing Juno as more than just the mother of his future child. Which puts both his marriage and the adoption in jeopardy.
Fun fact: J.K. Simmons was so impressed with the script that he would have been happy to have a part with no dialogue just so he could appear in the movie.
How To Be Single (2016)
Starring: Dakota Johnson, Rebel Wilson and Alison Brie
After four years of college, young Alice decides she needs a break from her long-term boyfriend Josh. Excited and ready for new challenges, she moves to New York to take a job as a paralegal. With her fun-loving and wild co-worker Robin as her guide, Alice can learn how to enjoy the single lifestyle.
Fun fact: The movie is very different than its source novel, which centres around Julie Jenson. Julie is a single 38-year-old book publicist who travels to several places around the world to see how different cultures deal with single life.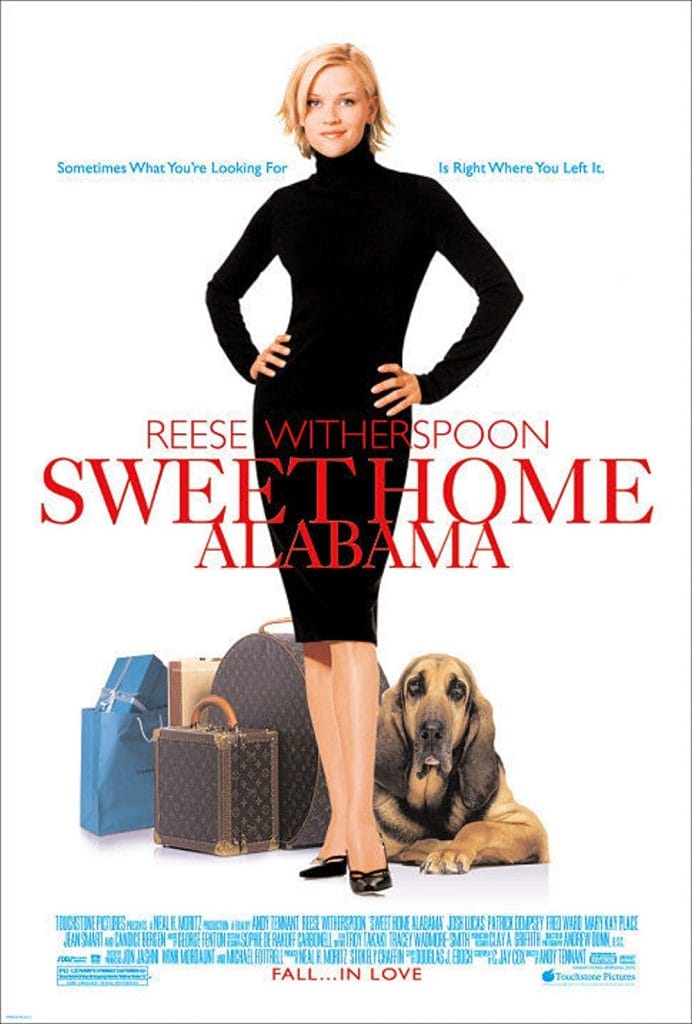 Sweet Home Alabama (2002)
Starring: Reese Witherspoon, Josh Lucas and Patrick Dempsey
New York fashion designer Melanie suddenly finds herself engaged to the city's most eligible bachelor. But her past holds many secrets including Jake – the red neck husband she married in high school, who refuses to divorce her. Bound and determined to end their relationship, she sneaks back home to Alabama.
Fun fact: Jake's plane lands on Lake Peachtree in Peachtree City, Georgia. But this is illegal and the production company were issued a $300 ticket.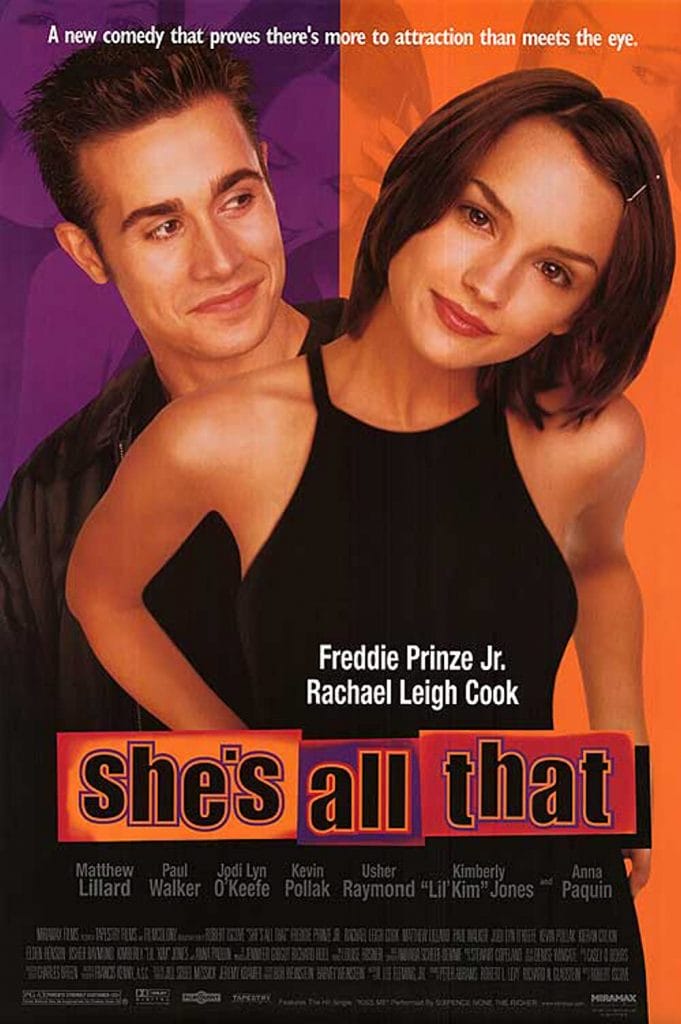 She's All That (1999)
Starring: Freddie Prinze Jr., Rachael Leigh Cook and Matthew Lillard
High school hotshot Zach Siler is the envy of his peers. But his popularity declines sharply when his cheerleader girlfriend leaves him for a sleazy reality-television star. Desperate to revive his fading reputation, Siler agrees to a seemingly impossible challenge.
Fun fact: A gender-swapped remake was released on August 27th 2021 by Netflix.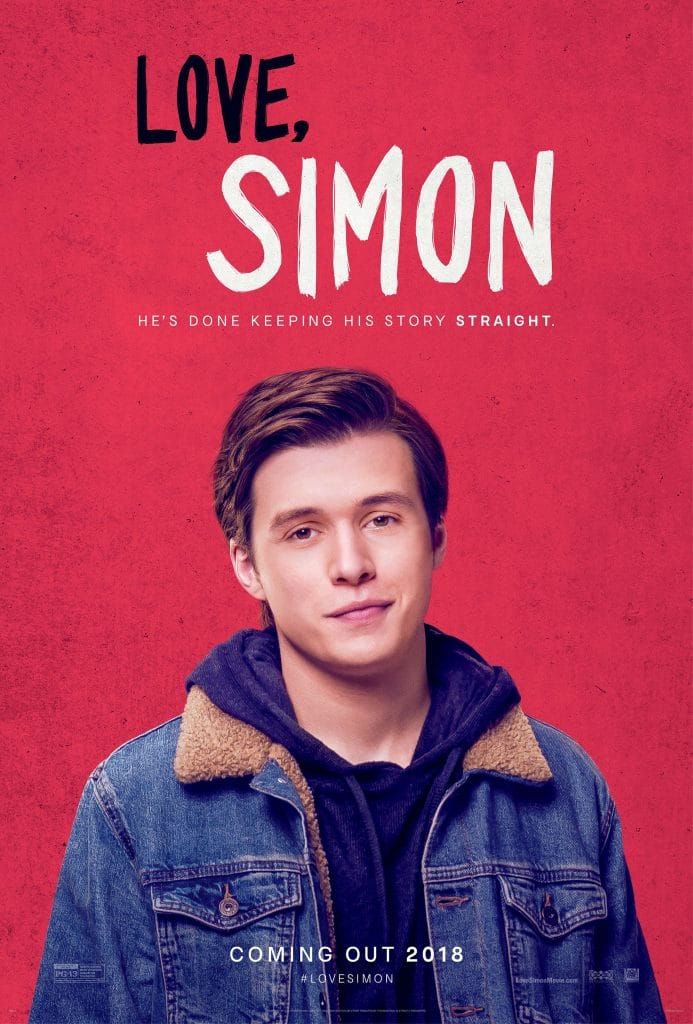 Love, Simon (2018)
Starring: Nick Robinson, Jennifer Garner and Josh Duhamel
17-year-old Simon Spier's love story is more complicated than your standard love story. He hasn't told his friends or family that he's gay. And he doesn't know the identity of the anonymous classmate that he's fallen for online. Resolving both issues proves hilarious, terrifying and life-changing.
Fun fact: Singer Shawn Mendes was invited to audition for the role of Simon but was allegedly unable to do so, as he did not have enough time.
Pretty In Pink (1986)
Starring: Molly Ringwald, Harry Dean Stanton, Jon Cryer, Annie Potts, James Spader and Andrew McCarthy
Andie is an outcast at her Chicago high school, hanging out with either her older boss who owns the record store where she works or her quirky classmate Duckie who has a crush on her. When Andie is asked out by one of the rich and popular kids, Blane, it seems too good to be true. As she starts to fall in love with Blane, Andie realizes that dating someone from a different social sphere is not easy.
Fun fact: It was filmed at the same Los Angeles high school where Grease (1978) was made.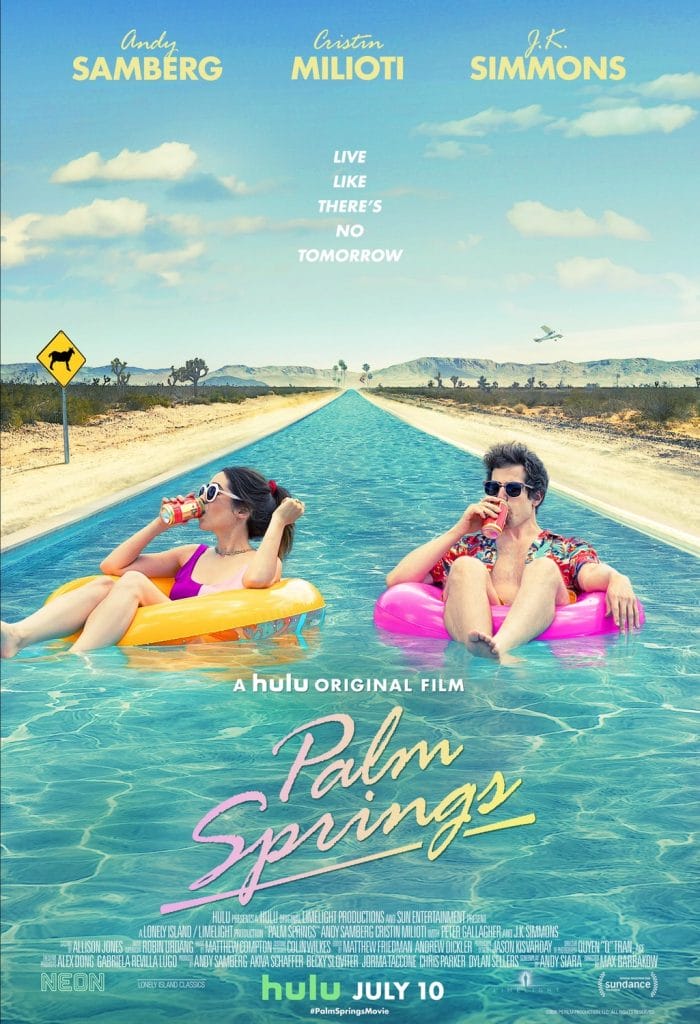 Palm Springs (2020)
Starring: Andy Samberg, Cristin Milioti, Peter Gallagher, and J. K. Simmons
Nyles is stuck in a time-loop on the day of his friends' wedding reception. He bonds with the maid of honor, Sarah. And after getting attacked in the desert, Sarah ends up stuck in the time loop as well.
Fun fact: Multiple endings were written and shot. They held private screenings to family and friends of the different versions to see which ending they liked best.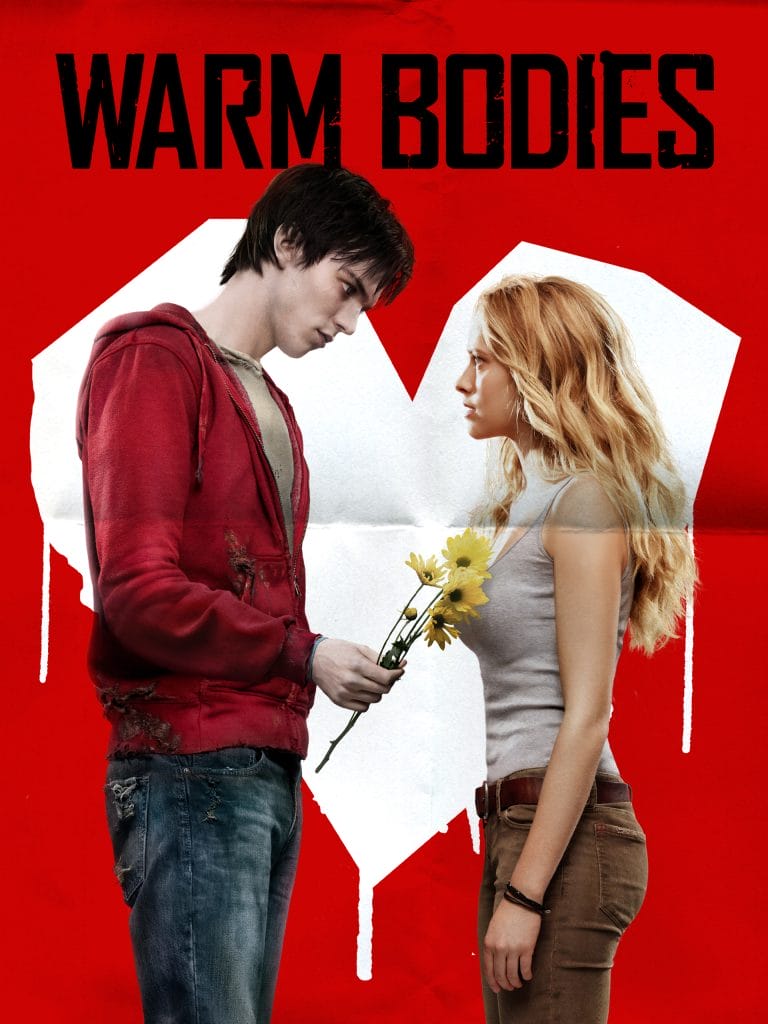 Warm Bodies (2013)
Starring: Nicholas Hoult, Teresa Palmer, Lio Tipton, and John Malkovich
A terrible plague has left the population divided into zombies and humans. When R sees one of his zombie brethren attacking the human Julie, he rescues her. Julie sees that R is different from the others and the pair embark on a strange relationship.
Fun fact: The zombie actors in this film chose not to blink, which was particularly difficult for Nicholas Hoult who had to shoot some long scenes without blinking.
La La Land (2011)
Starring: Emma Stone, Ryan Gosling, John Legend, Rosemarie DeWitt, and Finn Wittrock
Sebastian, a jazz pianist, and Mia, an aspiring actress, are drawn together by their common desire to do what they love. But as success mounts they are faced with decisions that begin to fray the fragile fabric of their love affair, and the dreams they worked so hard to maintain in each other threaten to rip them apart.
Fun fact: Ryan Gosling spent two hours a day, six days a week in piano lessons learning the music by heart. So by the time filming started, Gosling could play all the piano sequences himself without the use of a hand double or CGI.
Plus One (2019)
Starring: Maya Erskine, Jack Quaid, Beck Bennett, Rosalind Chao, and Finn Wittrock
Alice Mori and Ben King are long-time friends. They find themselves in that inevitable year that all late 20-somethings experience – where everyone they know gets married – and agree to be one another's plus ones to power through the parade of weddings.
Fun fact: The movie was referred to by critics as this generation's When Harry Met Sally, which starred Meg Ryan. Jack Quaid is Meg Ryan's son.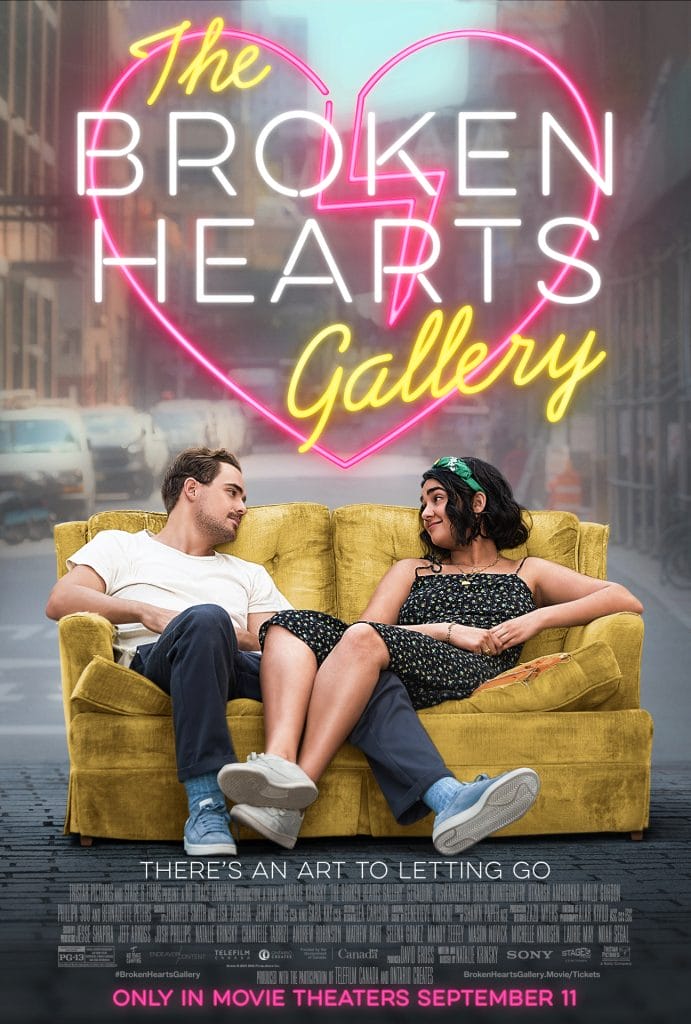 The Broken Hearts Gallery (2020)
Starring: Geraldine Viswanathan, Dacre Montgomery, Utkarsh Ambudkar, Molly Gordon, Phillipa Soo and Bernadette Peters
After a bad break-up, a young woman decides to start a gallery where people can leave trinkets from their past relationships. In the process, Lucy Gulliver meets Nick Danielson and realizes that she might have a happily ever after.
Fun fact: Selena Gomez is an executive producer for this movie!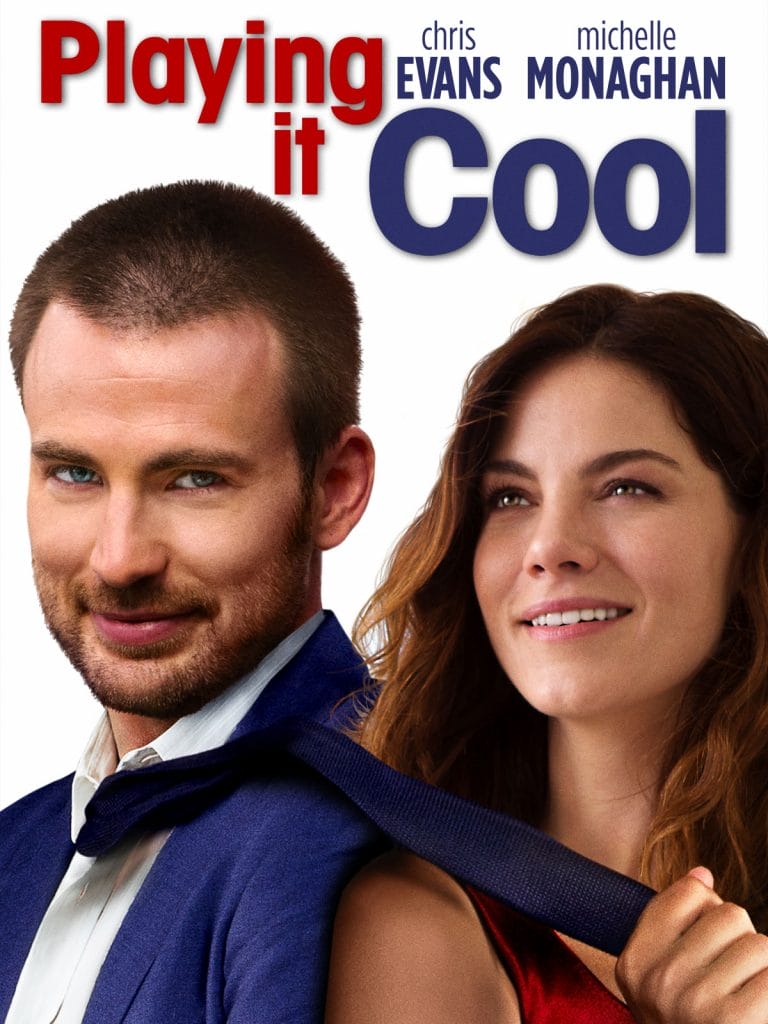 Playing It Cool (2014)
Starring: Chris Evans, Michelle Monaghan, Anthony Mackie, and Aubrey Plaza
Me is a screenwriter who wants to write action flicks, but his agent wants him to write a romcom first. However, he doesn't believe in love and finds it difficult to write about romance. Then he meets Her and falls in love, only to discover that she is already engaged.
Fun fact: In the movie, there is a scene where Chris Evans' character tap dances. His mother owned a dance studio, where she taught Evans how to tap dance. He's even admitted in interviews that he tap dances when he's nervous!
Which of these rom coms on Hulu is your fav? Let us know!