We all have our own different opinion on the best romance comedy movie, but one thing we can all agree on is that every single rom-com has some amazing quotes. So, if you're looking for some quotes to express your love to someone or you just love these movies, then there'll be something here for you. Check out the best romance comedy movie quotes now!
"But mostly I hate the way I don't hate you. Not even close, not even a little bit, not even at all." Kat (Julia Styles) – 10 Things I Hate About You
"I'm just a girl, standing in front of a boy, asking him to love her." Anna Scott (Julia Robers) – Notting Hill
"I'll have what she's having." Older Woman – When Harry Met Sally
"You had me at hello." Dorothy (Renée Zellweger) – Jerry Maguire

"I wanted it to be you. I wanted it to be you so badly." Kathleen Kelly (Meg Ryan) You've Got Mail
"I like you very much. Just as you are." Mark Darcy (Colin Firth) – Bridget Jones's Diary
"As you wish" Westley (Carey Elwes) – The Princess Bride
"To me, you are perfect." Mark (Andrew Lincoln) – Love Actually
"You said you couldn't be with someone who didn't believe in you. Well, I believed in you. I just didn't believe in me." Blane (Andrew McCarthy) – Pretty In Pink
"I think I'd miss you even if we'd never met." – Nick Mercer (Dermot Mulroney) – The Wedding Date
"Is it still raining? I hadn't noticed." Carrie (Andie MacDowell) – Four Weddings And A Funeral
"You don't have to understand. You just have to have faith… faith in destiny." Sara – (Kate Beckinsdale) Serendipity
"Love is patient, love is kind, love means slowly losing your mind." Kevin (James Marsden) – 27 Dresses
"In my opinion, the best thing you can do is find someone who loves you for exactly what you are. Good mood, bad mood, ugly, pretty, handsome, what have you." Mac MacGuff (JK Simmons) – Juno
"When you realize you want to spend the rest of your life with somebody, you want the rest of your life to start as soon as possible." – Harry Burns (Billy Crystal) – When Harry Met Sally
"I can't see anything I don't like about you." Joel (Jim Carey) – Eternal Sunshine Of The Spotless Mind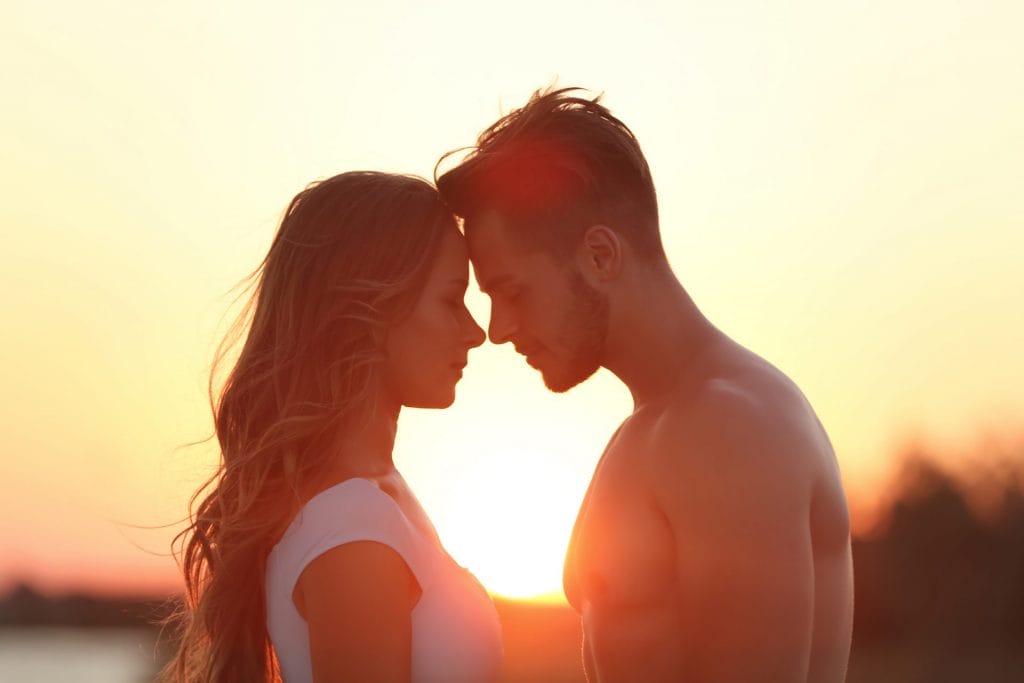 "Death cannot stop true love. All it can do is delay it for a while." Westley (Carey Elwes) – The Princess Bride
"It's like in that moment the whole universe existed just to bring us together." Jonathan Trager (John Cusack) – Serendipity
"You're the first boy I ever kissed, Jake, and I want you to be the last." Melanie (Reese Witherspoon) – Sweet Home Alabama
"Choose me. Marry me. Let me make you happy." Julieanne (Julia Roberts) – My Best Friend's Wedding
"You make me happy. Even when you're awful, I would rather be with you, even the you that you seem to think is diminished, than with anyone else in the world." Lou Clark Me Before You
"Because you saw me when I was invisible." Mia (Anne Hathaway) – The Princess Diaries
"It was a million tiny little things that, when you added them all up, they meant we were supposed to be together… and I knew it. I knew it the very first time I touched her. It was like coming home… only to no home I'd ever known… I was just taking her hand to help her out of a car and I knew. It was like… magic." Sam (Tom Hanks) – Sleepless In Seatlle
"You can't lose something you never had!" Andie (Kate Hudson) – How To Lose A Guy In 10 Days
"Thank you, I love you. I knew it the minute I met you. I'm sorry it took so long for me to catch up." Pat (Bradley Cooper) – Silver Linings Playbook
"Waiting for you is like waiting for rain in this drought. Useless and disappointing." Sam (Hilary Duff) – A Cinderella Story
"If you're a bird, I'm a bird." Noah (Ryan Gosling) – The Notebook
"You complete me." Jerry (Tom Cruise) – Jerry Maguire
"Me? I'm scared of everything. I'm scared of what I saw, I'm scared of what I did, of who I am, and most of all I'm scared of walking out of this room and never feeling the rest of my whole life the way I feel when I'm with you." Baby (Jennifer Grey) – Dirty Dancing
"Nobody puts baby in the corner." Johnny (Patrick Swayze) – Dirty Dancing
Which best romance comedy movie quotes are your fave? Let us know!
If you liked this, then check out: