Taylor Jenkins Reid's The Seven Husbands of Evelyn Hugo is a captivating and poignant tale of love, Hollywood glamour, and the price of fame. It's a must-read for anyone interested in the golden age of Hollywood and the gritty behind-the-scenes of the entertainment industry, (think La La Land!). But beyond its Hollywood setting, The Seven Husbands of Evelyn Hugo is a deeply moving exploration of love, identity, and the choices we make in life.
It's no surprise that this book has already earned international critical acclaim and has been hailed as a modern classic by its fans. As 2022 has drawn to a close, we begin to ask the questions as to the best novels of the year. It's clear that "The Seven Husbands of Evelyn Hugo" deserves to be considered for the top spot.
Table of Contents [CLICK HERE TO OPEN]
Official Description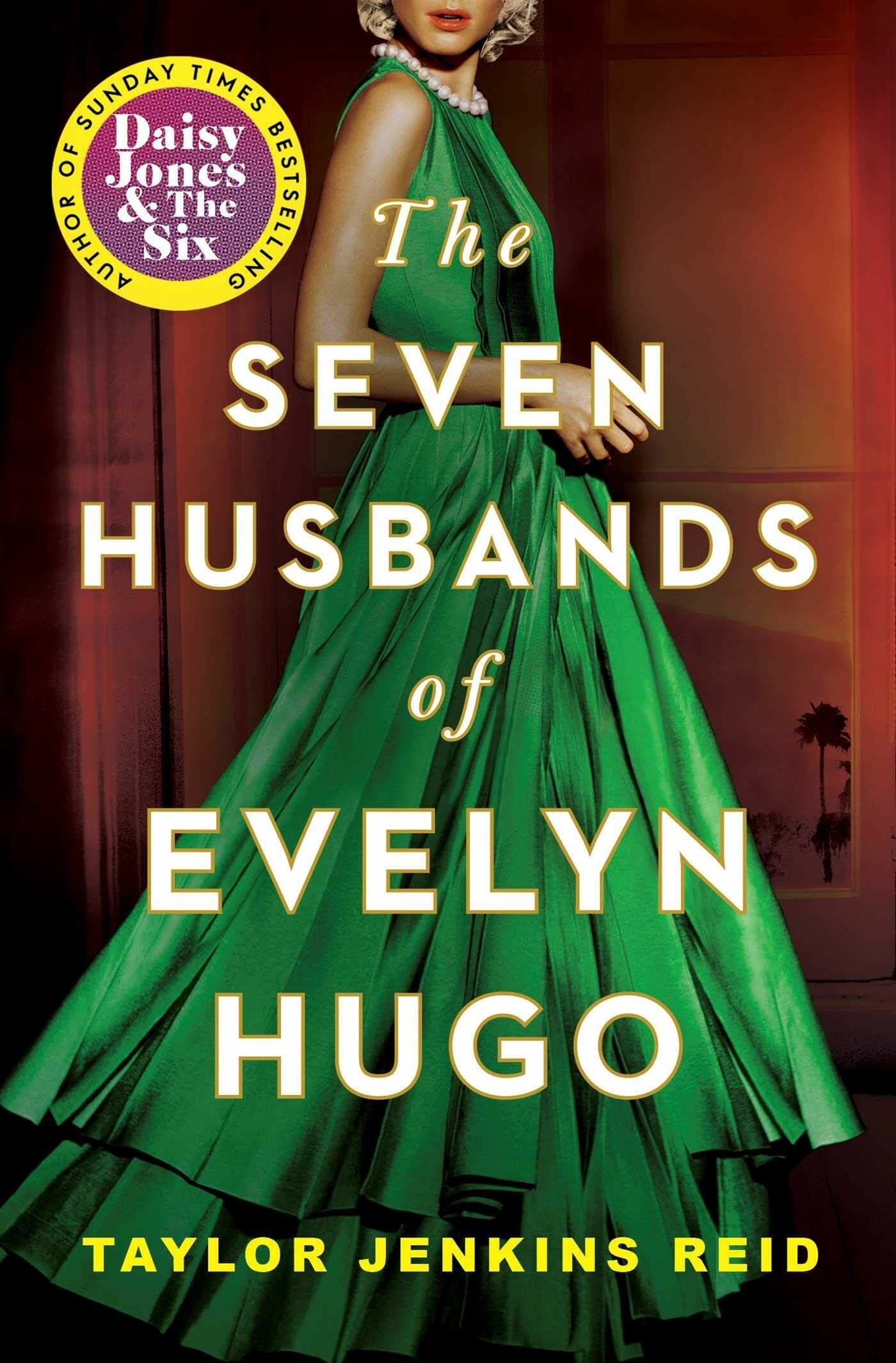 The Seven Husbands of Evelyn Hugo
Aging and reclusive Hollywood movie icon Evelyn Hugo is finally ready to tell the truth about her glamorous and scandalous life. But when she chooses unknown magazine reporter Monique Grant for the job, no one is more astounded than Monique herself. Why her? Why now?
Monique is not exactly on top of the world. Her husband has left her, and her professional life is going nowhere. Regardless of why Evelyn has selected her to write her biography, Monique is determined to use this opportunity to jumpstart her career.
Summoned to Evelyn's luxurious apartment, Monique listens in fascination as the actress tells her story. From making her way to Los Angeles in the 1950s to her decision to leave show business in the '80s, and, of course, the seven husbands along the way, Evelyn unspools a tale of ruthless ambition, unexpected friendship, and a great forbidden love. Monique begins to feel a very real connection to the legendary star, but as Evelyn's story near its conclusion, it becomes clear that her life intersects with Monique's own in tragic and irreversible ways.
Our Overview
"No one is just a victim or a victor. Everyone is somewhere in between. People who go around casting themselves as one or the other are not only kidding themselves, but they're also painfully unoriginal."
Evelyn Hugo is a legendary Hollywood actress, known for her glamour and her string of high-profile marriages. When she chooses unknown journalist Monique Grant to write her authorized biography, Monique is stunned and grateful. But as Evelyn begins to reveal the truth about her tumultuous relationships and the secrets of her past, Monique finds herself drawn into a world of glamour and danger that she never could have imagined.
Evelyn's story takes us from her humble beginnings as a Puerto Rican immigrant in New York, to her rise to fame in Hollywood, where she becomes one of the biggest movie stars of the 1950s and 60s. Along the way, she marries seven times, each marriage providing a stepping stone to greater fame and success. But as she looks back on her life and the choices she made, Evelyn begins to realize that the price of fame and fortune may have been too high.
"People are messy, and love can be ugly. I'm inclined to always err on the side of compassion."
Everett McFadden: Evelyn's first husband, a wealthy businessman who she marries for love. However, their relationship is tumultuous and ends in divorce.
Jackson White: A famous actor, Jackson is Evelyn's second husband. Their marriage is largely a business arrangement, with Jackson using Evelyn to further his own career.
Harvey Camden: A powerful studio executive, Harvey is Evelyn's third husband. Their marriage is strained by Harvey's infidelities and his controlling nature.
Henry de Witt: Evelyn's fourth husband, Henry is a European prince who she marries for the glamour and prestige. However, their marriage is unhappy and eventually ends in divorce.
George Hughes: A successful director, George is Evelyn's fifth husband. Their marriage is marked by George's infidelity and his abuse of Evelyn.
Tony Marino: A rising star in Hollywood, Tony is Evelyn's sixth husband. Their marriage is passionate but ultimately doomed by Tony's drug addiction.
Harry Wilson: Evelyn's final husband, Harry is a kind and loving man who supports her throughout the later years of her life. Their marriage is the happiest and most fulfilling of all of Evelyn's marriages.
As Monique delves deeper into Evelyn's past, she finds herself caught up in the mystery of the actress's true identity, and the truth behind her many marriages. But as she gets closer to the truth, she realizes that she too has been drawn into the web of deceit and manipulation that has defined Evelyn's life.
Our Review
Where to start?
One of the most memorable aspects of the book to us was the protagonist herself. She never claims to be a good person, and in fact rebuttals people when they say so. Her character isn't a tale of some unlikely heart-of-gold girl who lucked her way to the top, but rather a more realistic interpretation of the manipulation required to reach such a level of fame.
One of the things I loved most about this book was its depiction of the LGBT community and the struggles faced by its characters. Most popular LGBT novels in the past 5 years or so have been marketed towards teens and young adults, which is great and it's wonderful for young people to have something to relate to in their school years. But as an adult, it can be difficult to truly connect with the rose-tinted juvenile romances of these books. The Seven Husbands of Evelyn Hugo presents a tremendously bittersweet take on the realistic journey of LGBT individuals during the time period. Evelyn's story is a poignant reminder of the difficulties and discrimination that many LGBT individuals have faced, particularly in the entertainment industry.
"It's always been fascinating to me how things can be simultaneously true and false, how people can be good and bad all in one, how someone can love you in a way that is beautifully selfless while serving themselves ruthlessly."
But beyond its important themes, The Seven Husbands of Evelyn Hugo is simply a joy to read. The writing is beautiful and evocative, and the characters are complex and it's clear there are no truly good or bad characters. I found myself completely absorbed in Evelyn's story, and I was deeply moved by the love, heartbreak, and redemption that she experiences throughout the novel. Despite the weight of the book, I finished it in three sittings and I was rather sad to be closing the book for the last time.
Overall, I would highly recommend The Seven Husbands of Evelyn Hugo to anyone looking for a heartfelt and thought-provoking read. It's a modern classic that deserves to be celebrated and deserves every ounce of hype it's received from booklovers.
Overall Rating: ★★★★★
---
Frequently Asked Questions
Is The Seven Husbands of Evelyn Hugo about Elizabeth Taylor?
According to Reid, Evelyn is loosely based in part on actresses Elizabeth Taylor, who was married eight times to seven different men. However, the book is fictional, and should not be used to draw conclusions about any real persons.
Is The Seven Husbands of Evelyn Hugo worth the read?
While we can't tell you whether or not a novel is for you, I haven't found a person who came away from the novel with anything less than a 4-star rating. Even if you don't like one of the overarching themes, such as romance, or Hollywood, or historical fiction, the connection you build with the characters pulls you in.
Does The Seven Husbands of Evelyn Hugo have LGBT Characters?
Without spoiling any parts of the novel, The Seven Husbands of Evelyn Hugo has a large focus on the LGBT community and features many characters who explore their sexuality, or explore the challenges imposed on them by an unwelcoming society.
How old should you be to read The Seven Husbands of Evelyn Hugo?
There is no especially worrying content such as extreme violence, extreme drug use or explicit sex. However, it is an adult fiction, so there are a lot of explorations of the themes discussed above. Parents may want to use discretion when deciding if this book is suitable for their child.
Taylor Jenkins Read books?
With the widespread acclaim of The Seven Husbands of Evelyn Hugo, it's no surprise that thousands of people are wanting to explore more complex storytelling from author Taylor Jenkins Reid. Her most well-known works include:
"Daisy Jones & The Six"
"The Seven Husbands of Evelyn Hugo"
"Maybe in Another Life"
"Forever, Interrupted"
"After I Do"
"One True Loves"
"The Bride"
"The Marriage of Opposites"
What did you think about The Seven Husbands of Evelyn Hugo? Let us know!