Maybe In Another Life by Taylor Jenkins Reid is a mesmerizing novel that explores the concept of destiny, fate, and the choices that shape our lives. This compelling story follows the journey of Hannah Martin, a woman who moves back to her hometown to start over and be closer to her mother. Hannah is forced to confront the difficult decisions she made in her past and the consequences they had on her present.
A People Magazine Pick * US Weekly "Must" Pick * Named "Best Book of the Summer" by Glamour * Good Housekeeping * USA TODAY * Cosmopolitan * PopSugar * Working Mother * Bustle * Goodreads
We all know to expect big things from Taylor Jenkins Reid, and this novel will be no exception. TJR is known for her realistic, morally-grey characters and holding themes of mistakes and difficult decisions overarching in her writing. We hope you're as excited to delve in as we are!
Table of Contents [CLICK HERE TO OPEN]
Official Description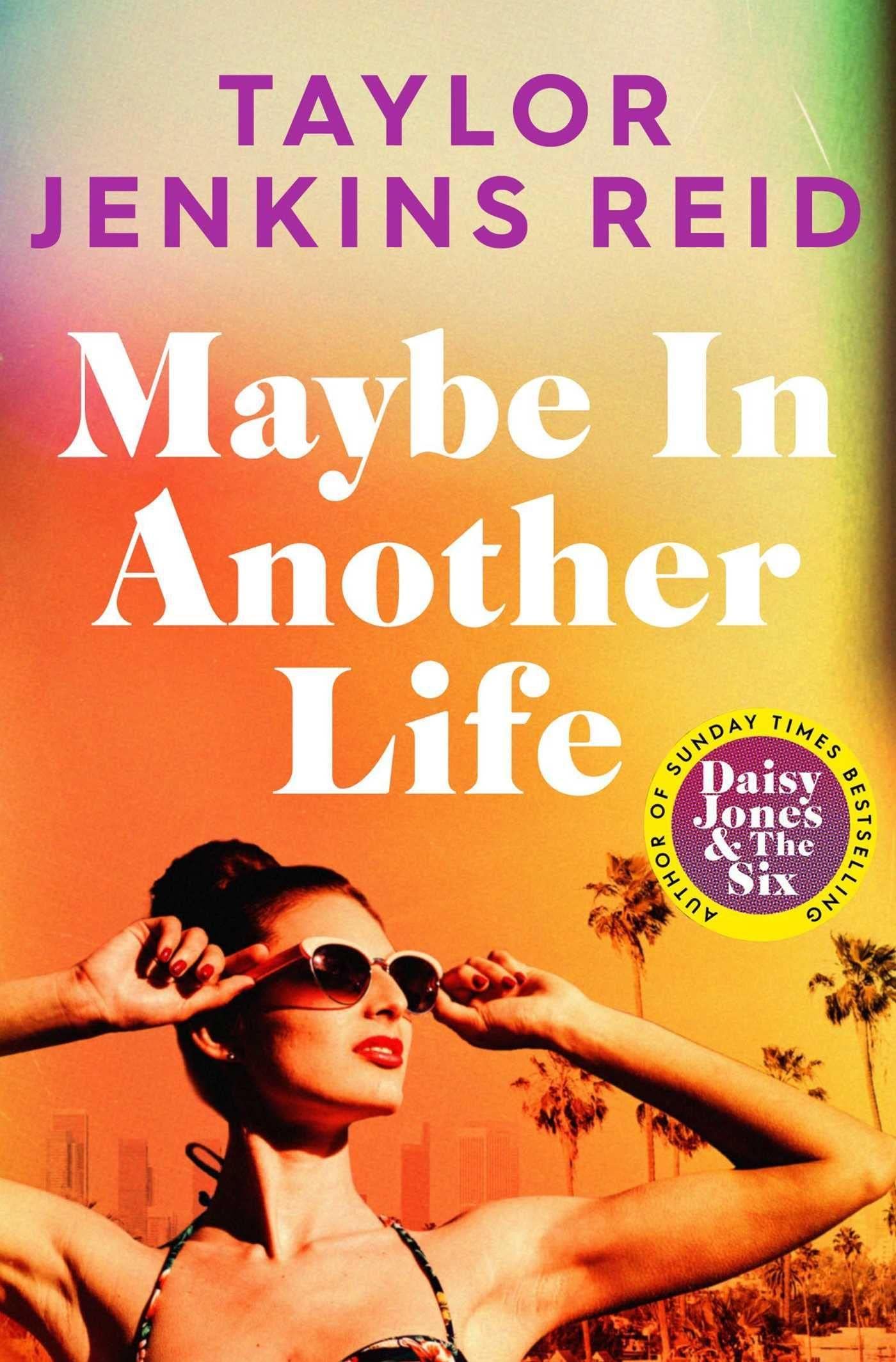 Maybe In Another Life
A breathtaking new novel about a young woman whose fate hinges on the choice she makes after bumping into an old flame; in alternating chapters, we see two possible scenarios unfold—with stunningly different results.
Official Desciption
At the age of twenty-nine, Hannah Martin still has no idea what she wants to do with her life. She has lived in six different cities and held countless meaningless jobs since graduating college. On the heels of leaving yet another city, Hannah moves back to her hometown of Los Angeles and takes up residence in her best friend Gabby's guestroom. Shortly after getting back to town, Hannah goes out to a bar one night with Gabby and meets up with her high school boyfriend, Ethan.

Just after midnight, Gabby asks Hannah if she's ready to go. A moment later, Ethan offers to give her a ride later if she wants to stay. Hannah hesitates. What happens if she leaves with Gabby? What happens if she leaves with Ethan?

In concurrent storylines, Hannah lives out the effects of each decision. Quickly, these parallel universes develop into radically different stories with large-scale consequences for Hannah, as well as the people around her. As the two alternate realities run their course, Maybe in Another Life raises questions about fate and true love: Is anything meant to be? How much in our life is determined by chance? And perhaps, most compellingly: Is there such a thing as a soul mate?

Hannah believes there is. And, in both worlds, she believes she's found him.
Our Overview
"Life is long and full of an infinite number of decisions. I have to think that the small ones don't matter, that I'll end up where I need to end up no matter what I do."
Maybe in Another Life by Taylor Jenkins Reid follows the story of twenty-nine-year-old Hannah Martin, a woman who is at a crossroads in her life. After years of wandering and never settling down, she decides to move back to her hometown of Los Angeles to be closer to her best friend, Gabby. Hannah is hoping that this move will finally bring her the stability and direction that she's been searching for.
As soon as Hannah arrives in LA, she reconnects with her old flame, Ethan, whom she dated briefly in high school. On the same night, she also meets her ex-boyfriend, Henry, who she hasn't seen in years. Hannah is torn between the two men, unsure of who she wants to be with.
The novel takes an intriguing turn when Hannah leaves the bar with Gabby, and in a pivotal moment, the story splits into two parallel narratives. In one version of events, Hannah goes home with Ethan, and in the other, she goes home with Gabby.
From this point on, the novel follows the parallel storylines of Hannah's life. In one narrative, Hannah and Ethan rekindle their romance, and everything seems to be falling into place. In the other storyline, Hannah faces a series of obstacles, including a devastating accident that changes the course of her life.
As the novel unfolds, the two parallel narratives intertwine in unexpected ways, raising thought-provoking questions about the choices we make in life and the paths we take. The novel's ending is both heartbreaking and hopeful, leaving readers to ponder the question of what could have been if we had made different choices in our lives.
Our Review
Maybe in Another Life by Taylor Jenkins Reid is a captivating novel that explores the idea of parallel universes and the consequences of our decisions. The book is a refreshing and insightful take on the age-old question of "what if?" and the paths that our lives may have taken if we had made different choices.
One of the strongest aspects of Maybe in Another Life is its relatable and complex protagonist, Hannah. She's a woman who is navigating a difficult time in her life. Her choices and their outcomes are not always straightforward or predictable. Readers will find themselves invested in Hannah's story, rooting for her as she faces the twists and turns of her two parallel narratives.
Reid's writing is engaging and thought-provoking, and her exploration of the idea of alternate universes is both creative and compelling. The two parallel storylines are expertly woven together, providing readers with a unique and fascinating reading experience. The storylines don't feel gimmicky or contrived. Rather, serve to highlight the idea that every choice we make has consequences and can lead to vastly different outcomes.
The supporting characters in the novel are also well-developed, each with their own unique personalities and backstories. Hannah's relationships with her best friend Gabby, her ex-boyfriend Henry, and her high school sweetheart Ethan are particularly well-written. We found the relationships realistically imperfect and really fun to follow.
Overall, Maybe in Another Life is an emotionally resonant novel that will leave readers contemplating their own lives and the choices they've made. It's a thought-provoking exploration of the idea of destiny and the role that our choices play in shaping our lives. We know we fell into a state of cathartic crisis after putting it down!
Overall Rating: ★★★★★
---
Frequently Asked Questions
What is In Another Life about?
Maybe in Another Life follows the story of Hannah Martin, who moves back to her hometown of Los Angeles. There she faces a life-changing decision that leads to two different parallel narratives. The novel explores the idea of parallel universes and how our choices can lead us down vastly different paths in life.
What sets Maybe in Another Life apart from other novels in its genre?
The novel's exploration of parallel universes is a refreshing take on the "what if" question, and the two parallel storylines are expertly crafted to provide readers with a unique reading experience. The well-developed characters and emotional resonance of the novel also set it apart from other books in its genre.
Taylor Jenkins Reid books?
With the widespread acclaim of The Seven Husbands of Evelyn Hugo, it's no surprise that thousands of people are wanting to explore more complex storytelling from author Taylor Jenkins Reid. Her most well-known works include:
"Daisy Jones & The Six"
"Maybe in Another Life"
"Forever, Interrupted"
"After I Do"
"One True Loves"
"The Bride"
"The Marriage of Opposites"