Get An Exclusive Look Inside THE DANTES by Day Leclaire
And Enter To Win An Amazon Gift Card, Signed Paperback Book, And Free Ebook!
USA Today Bestselling Author Day Leclaire is celebrating her 11-book box set, THE DANTES (The Dante Dynasty Series), by giving away amazing prizes to 19 lucky winners! Click here to enter!
"My favorite author!" Amazon Reader
"What a story! Loved it!" Amazon Reviewer
"I started this book hoping for something different and I got it! I loved it! Now I can't wait to read the rest in the series!" Amazon Customer
Some blazes, once ignited, can't be extinguished. Just one burning touch connects a Dante with his soul mate.
Book #1: Sev's Blackmailed Bride. He'd do anything to have her … even blackmail her into marriage.
Book #2: Marco's Stolen Wife. He'd do anything to bed her … even take his twin brother's place at the altar.
Book #3: Nicolò's Wedding Deception. He'd do anything to capture her … even claim to be her husband.
Book #4: Lazz's Contract Marriage. He'd do anything to satisfy her … even marry her sight unseen.
Book #5: Luc's Unwilling Wife. He didn't realize how much he craved her … until they were forced to marry
Book #6: Rafe's Temporary Fiancée. He didn't realize how much he needed her … until she left.
Book #7: Draco's Marriage Pact. He didn't realize how much he wanted her … until their one-night stand came with a nine month surprise.
Book #8: Gianna's Honor-Bound Husband. She didn't realize how much she loved him … until he discovered her darkest secret.
Book #9: Becoming Dante: Gabe. He didn't realize he'd found his soul mate … until he experienced The Inferno.
Book #10: Dante's Dilemma: Romero. He didn't realize he had a soul mate … until he met his best friend's fiancée.
Book #11: Forever Dante: Lucia. She didn't realize they were soul mates … until he saved her life.
Note to Readers: The Dantes is the complete eleven book series in this beloved contemporary romance saga. Written by USA Today bestselling author and eleven-time RITA© (Romance Writers of America) finalist, Day Leclaire, these story feature passionate Italian-American heroes, the scorching connection of The Inferno—the ability to find true love with one touch—and sizzling romances between soul mates.
$0.99 For A Limited Time!
Get Your Copy Here:
---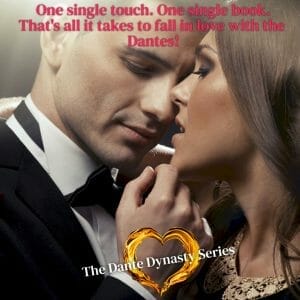 Excerpt from The Dantes
Her hands slid upward to grip the broad width of his shoulders. She could feel the barely leashed power of him rippling beneath her palms, could sense how tightly he held himself in check. And she found that she wanted to unleash that power and break through those protective safeguards. What would his embrace be like if he weren't holding back? The mere thought had her moaning in anticipation.
He must have heard the small sound because he tensed. A compelling combination of desire and determination poured off him. His kiss deepened as he shifted from enticement to an unmistakable taking. He wanted her, and he expressed that want with each escalating kiss. If they'd been anywhere else, she'd have done something outside her realm of expertise. She'd have surrendered to his seduction and given herself to him right then and there.
She'd never experienced anything that felt so right, not in all her twenty-six years. How could she have doubted? How could she have questioned being with this man? She belonged here in his arms and nowhere else. She wanted what only he could offer. More, she wanted to give him just as much in return. As though sensing the crumbling of her defenses, he lifted his head and stared down at her with dark, compelling eyes.
"Come with me," he insisted, and held out his hand. "Take the chance, Francesca."
How could she refuse him? Without another word of protest, she linked her fingers with his.
---
Meet USA Today Bestselling Author Day Leclaire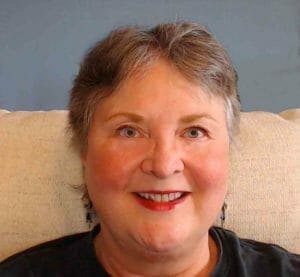 USA Today bestselling author Day Leclaire is the author of more than 70 novels and has received an impressive eleven nominations for the romance industry's most prestigious award, Romance Writers of America RITA© Award. Day lives in Charlotte, NC and spends her days obsessively writing while surrounded by her adorable husband, busy children, two dogs, and a lot of dust! For more information, visit Day on her website at: www.dayleclaire.com Be sure to subscribe to Day's newsletter for a free book.
Interview with Day Leclaire
Q: What is a typical writing day like for you? What inspires you?
DL: I get up and get the kids ready for their day. Put on a giant pot of coffee and find a spot to settle on the back porch if the weather is nice. Once I've got my cup in hand, I sit down and review what I wrote the day before and plan where I'm heading with today's writing. Then I get down to it. Writing is equal parts comedy and tragedy, so my inspiration follows suit.
Normal day-to-day events inspire me, and I think that's actually what makes writing fun. For example, I recently wrote a newsletter about the lie of applesauce. Who would think that replacing oil in a sweet recipe with applesauce would be such a hotly debated topic? Further, who would think that debate was applicable in contemporary romance? But, it most certainly is! A well-written story leaves you feeling full of hope, happiness, and even occasionally a bit of grief that the tale is complete.
If the writer put a sneaky filler in the recipe of their writing, would you feel as full or satisfied with the emotional catharsis you were hoping to gain from reading? I don't think so. As a result, I have promised my readers that our romances will always be full fat, full flavor, and, most importantly, full of emotion. Inspiration can come where you least expect it, even over a recipe change!
Q: How many bookshelves are in your house?
DL: I can't count that high, friend. Don't make me do the math.
Q: How do you handle writer's block?
DL: Talk, talk, talk. I play the "what if" game with my characters. No question is off limits. What if he wrecked his car into a bridge? What if she says no? And what if there's a secret baby? No! What if she wrecks his car into the bridge while carrying the secret baby after he said no?! You'll never know how many heroes have been saved from the brutality of my imagination with this process. 😉
Q: Any advice for new writers?
DL: Don't stop trying! Keep working at your craft. Take classes to learn how to become a stronger writer and business-person. Let others read your work and help you learn how to refine it. Be kind to yourself, and never, ever give up. You have something the world needs! Your brilliant, beautiful imagination!
Q: What is your ideal writing space?
DL: Currently, I am in love with sitting on the screened-in back porch. The wind filters through the trees and sings a lovely rustling song to me while I write. When I get stumped for the right words, I take a break and go look at the tiny goldfish pond in our backyard. It's the size of a kiddie swimming pool, but it is so calming to look at. By the time I'm done watching the streaks of gold and white zip around the water, I'm usually in a much better head space to tackle that tough scene that stumped me.
Q: What is your favorite part of being a published author?
DL: The thing that makes me smile most is when people say that they've read something I've written and that it touched their heart. The stories I've written as Day Leclaire are meant to give the reader a wonderful escape for a little while. Sometimes, that escape ends up leaving a permanent mark on them, and that's pretty amazing.
This Or That Questions:
Coffee or Tea? Coffee…with just the right amount of French Vanilla in it, and a splash of collagen peptides to encourage the 90's to give me back my eyebrows.
Morning or Night? Ooh, trick question. When it comes to writing, whenever the mood strikes. The story must get on paper, regardless of time of day, when you're hit with inspiration. Everything else? Nighttime, please! There's nothing like a quiet house when you're working on a project.
Print or Ebook? Ebook…no one needs to see just how many stories I'm devouring at any given time. Besides that, I don't have to get fancy about hiding my covers if the story is *REALLY* good. 😉
Spiders or Snakes? If I've got to deal with them, I guess spiders, but you've really given me a gnarly set of options. I think I'd rather have a cat instead. He'll eat the spider and take the snake away. I'll name him George…the cat, not the spider.
Summer or Winter? Summer! Warm wind carried on foam topped waves at the beach, singing cicadas, lightning bugs in the evening, and fresh watermelon…heaven!
Haunted Mansion or Un-haunted Shack? Haunted mansion, hands down. It isn't the space so much as the horrifying stories I'd be able to cook up as a result. Now, that said, if it's a haunted mansion filled with ghosts complaining about the dry cleaning they forgot to pick up before they departed for the big mansion in the sky, I'd take the un-haunted shack in a heartbeat. I have enough to worry about without getting a ghostly honey-do list from non-rent paying house guests.
Enter to win amazing prizes from Day Leclaire
Click Here
Have you read THE DANTES? Let us know your thoughts in the comments.
Like this post? You might also enjoy SCANDALOUS LITTLE OBSESSION by Rachael Brownell