Love knows no bounds, and when it intertwines with the allure of royalty, it creates a magical tapestry of passion, glamour, and intrigue. Royal romance has long captivated our imaginations, transporting us to grand palaces, unveiling forbidden love affairs, and immersing us in the splendor of regal worlds. Whether you are an ardent admirer of majestic courtships or simply seeking an escape into enchanting realms, we have curated a collection of 28 captivating Royal Romance books that will sweep you off your feet.
Table of Contents [CLICK HERE TO OPEN]
Royal Romance Book List
Indulge in the electrifying chemistry between star-crossed lovers, the palpable tension of forbidden romances, and the allure of individuals caught in the crosshairs of duty and love. Whether you prefer historical settings or contemporary royal tales, there is a treasure trove of narratives waiting to whisk you away to kingdoms both real and imagined.
Don your crown and let's get started!
Tokyo Ever After – Emiko Jean
Izumi Tanaka has never really felt like she fit in—it isn't easy being Japanese American. Raised by a single mother, it's always been Izumi—or Izzy—and her mom against the world. But then Izumi discovers a clue to her previously unknown father's identity…and he's none other than the Crown Prince of Japan. Which means Izzy is literally a princess.

In a whirlwind, Izumi travels to Japan to meet the father she never knew and discover the country she always dreamed of. But being a princess isn't all ball gowns and tiaras.

Izumi soon finds herself caught between worlds, and between versions of herself—back home, she was never "American" enough, and in Japan, she must prove she's "Japanese" enough.
Royally Screwed – Emma Chase
Nicholas Arthur Frederick Edward Pembrook, Crown Prince of Wessco, aka "His Royal Hotness," is wickedly charming, devastatingly handsome, and unabashedly arrogant―hard not to be when people are constantly bowing down to you.
Then, one snowy night in Manhattan, the prince meets a dark haired beauty who doesn't bow down. Instead, she throws a pie in his face.
Dating a prince isn't what waitress Olivia Hammond ever imagined it would be.There's a disapproving queen, a wildly inappropriate spare heir, relentless paparazzi, and brutal public scrutiny. While they've traded in horse drawn carriages for Rolls Royces and haven't chopped anyone's head off lately―the royals are far from accepting of this commoner.
But to Olivia―Nicholas is worth it.
American Royals – Katharine McGee
When America won the Revolutionary War, its people offered General George Washington a crown. Two and a half centuries later, the House of Washington still sits on the throne. Like most royal families, the Washingtons have an heir and a spare. But these aren't just any royals. They're American.

As Princess Beatrice gets closer to becoming America's first queen regnant, the duty she has embraced her entire life suddenly feels stifling. Nobody cares about the spare except when she's breaking the rules, so Princess Samantha doesn't care much about anything, either . . . except the one boy who is distinctly off-limits to her. And then there's Samantha's twin, Prince Jefferson. Most of America adores their devastatingly handsome prince . . . but two very different girls are vying to capture his heart.
The Royal We – Heather Cocks & Jessica Morgan
American Bex Porter was never one for fairy tales. Her twin sister Lacey was always the romantic, the one who daydreamed of being a princess. But it's adventure-seeking Bex who goes to Oxford and meets dreamy Nick across the hall – and Bex who finds herself accidentally in love with the heir to the British throne.
Nick is wonderful, but he comes with unimaginable baggage: a complicated family, hysterical tabloids tracking his every move, and a public that expected its future king to marry a Brit. On the eve of the most talked-about wedding of the century, Bex looks back on how much she's had to give up for true love… and exactly whose heart she may yet have to break.
Red, White & Royal Blue – Casey McQuiston
The sensational stand-out of LGBTQ+ Royal Romance Books
When his mother became President, Alex Claremont-Diaz was promptly cast as the American equivalent of a young royal. There's only one problem: Alex has a beef with the actual prince, Henry, across the pond. And when the tabloids get hold of a photo involving an Alex-Henry altercation, U.S./British relations take a turn for the worse.

Heads of family, state, and other handlers devise a plan for damage control: staging a truce between the two rivals. Soon Alex finds himself hurtling into a secret romance with a surprisingly unstuffy Henry that could derail the campaign and upend two nations and begs the question: Can love save the world after all?
Royally Not Ready – Meghan Quinn
So there I was selling bikinis out of my truck in South Beach Miami, getting ready to kick off a wet t-shirt contest when the world's biggest grouch approached me – Keller Fitzwilliam.

The man had the sultriest British accent I've ever heard. Only problem is, he had the warmth of an ice pick and he kept telling me he was here to take me back to his home country.

So after some serious fact-checking, my bikini-clad bum went with him to a sub-arctic country I had never heard of just north of the British Isles, where I found out my grandpa was the king of said freezing country, and I was the one and only heir.

Desperate to learn more about my mom, I decided to give this princess thing a chance.
Royal Holiday – Jasmine Guillory
Vivian Forest is excited to spend the holidays taking in the magnificent British sights, but what she doesn't expect is to become instantly attracted to a certain private secretary, his charming accent, and unyielding formality.
Malcolm Hudson has worked for the Queen for years and has never given a personal, private tour—until now. He is intrigued by Vivian the moment he meets her. When flirtatious banter turns into a kiss under the mistletoe, things snowball into a full-on fling.
Red Queen – Victoria Aveyard
Mare Barrow's world is divided by blood—those with common, Red blood serve the Silver-blooded elite, who are gifted with superhuman abilities. Mare is a Red, scraping by as a thief in a poor, rural village, until a twist of fate throws her in front of the Silver court. She discovers she has an ability of her own.
To cover up this impossibility, the king forces her to play the role of a lost Silver princess and betroths her to one of his own sons. She risks everything and uses her new position to help the Scarlet Guard—a growing Red rebellion—even as her heart tugs her in an impossible direction.
A Nordic King
When I first applied for the job I thought it would be like all the others: working as a nanny for an aristocratic family.
Then I got the job and found out how wrong I was.
Now I'm the new nanny for two adorable little girls who happen to be princesses.
Their father is the widowed King of Denmark.
Adjusting to my new life isn't easy but the hardest part hasn't been the girls who still grieve over the loss of their mother.
It's their father.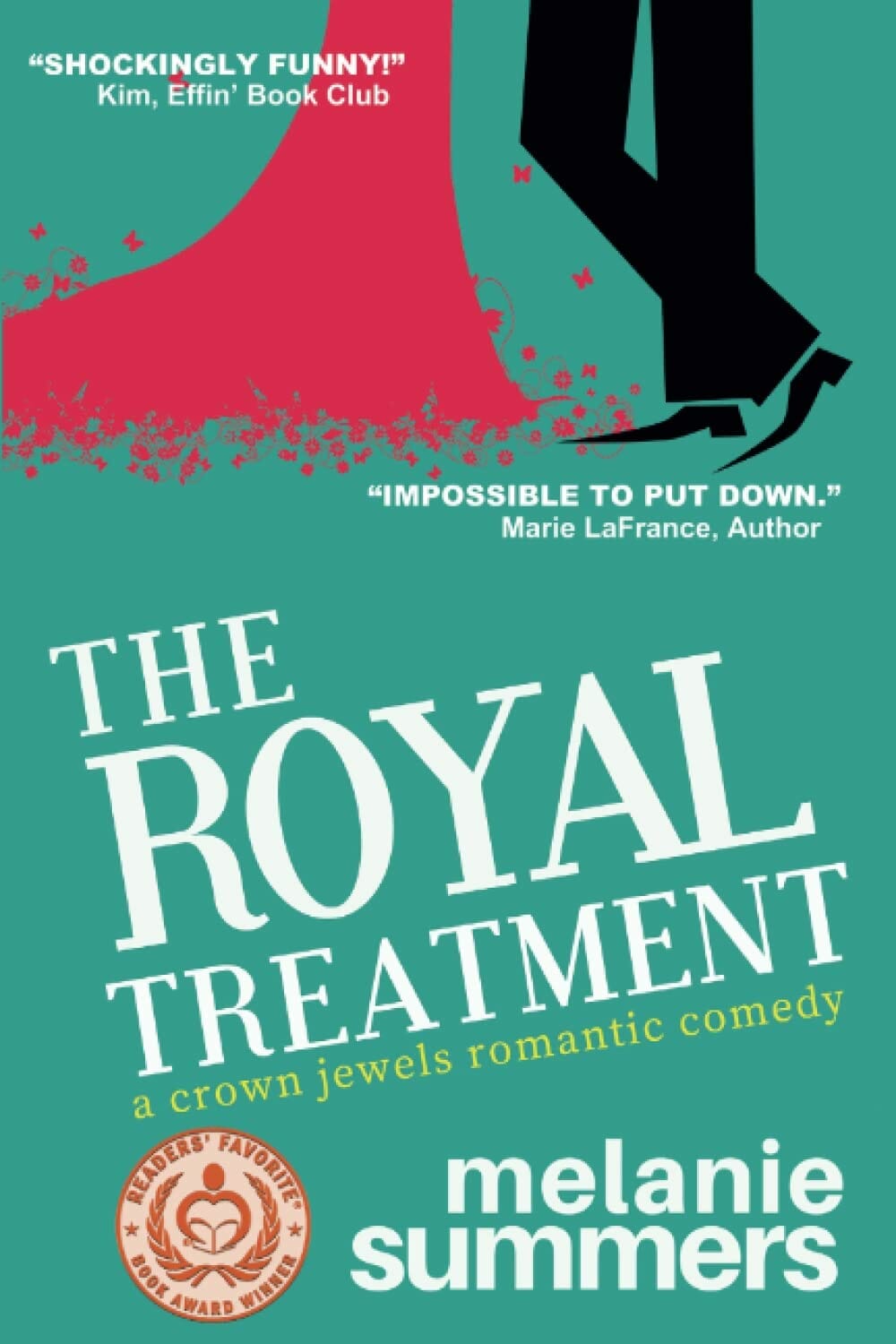 The Royal Treatment – Melanie Summers & M.J. Summers
When Prince Arthur has to rely on the one woman in the kingdom who hates him most, he must learn that earning the love of a nation means first risking his heart.
Twenty-eight-year-old Tessa Sharpe, a.k.a. The Royal Watchdog, hates everything about Prince Arthur. When he shocks the nation by giving her the keys to the castle, Tessa has no choice but to accept and move in. It's lust at first sight, but there's no way she can give in to her feelings—not if she wants to have a career or a shred of pride left when her time at the palace ends…
Can two natural enemies find their forever in each other's arms, or will they ruin each other to save themselves?
Suddenly Royal – Nichole Chase
Samantha Rousseau is used to getting her hands dirty. Working on a master's degree in wildlife biology while helping take care of her sick father, she has no time for celebrity gossip, designer clothes, or lazy vacations. So when a duchess from the small country of Lilaria invites her to dinner, Samantha assumes it's to discuss a donation for the program. The truth will change the course of her life in ways she never dreamed…
A Princess in Theory – Alyssa Cole
Between grad school and multiple jobs, Naledi Smith doesn't have time for fairy tales…or patience for the constant e-mails claiming she's betrothed to an African prince. Sure. Right. Delete!
Prince Thabiso is the sole heir to the throne of Thesolo, shouldering the hopes of his parents and his people. At the top of their list? His marriage. Ever dutiful, he tracks down his missing betrothed. When Naledi mistakes the prince for a pauper, Thabiso can't resist the chance to experience life—and love—without the burden of his crown.
The chemistry between them is instant and irresistible. But when the truth is revealed, can a princess in theory become a princess ever after?
The Princess Trap – Talia Hibbert

Cherry Neita is thirty, flirty, and done with men.

Prince Ruben of Helgmøre is reckless, dominant, and famously filthy.

Even better, when she propositions him, she has no idea who he really is.

But when paparazzi catch the pair, erm, kissing in an alleyway, Ruben's anonymity disappears faster than Cherry's knickers.

There's only one way to turn this disaster around – and it involves Cherry, some big fat lies, and a flashy diamond ring. Unfortunately, Cherry isn't pleased with Ruben's 'fake engagement' scheme… and neither is the king.
The Selection – Kiera Cross
For thirty-five girls, the Selection is the chance of a lifetime. The opportunity to escape a rigid caste system, live in a palace, and compete for the heart of gorgeous Prince Maxon. But for America Singer, being Selected is a nightmare. It means turning her back on her secret love with Aspen, who is a caste below her, and competing for a crown she doesn't want.
Then America meets Prince Maxon—and realizes that the life she's always dreamed of may not compare to a future she never imagined.
The Cruel Prince – Holly Black
Of course I want to be like them. They're beautiful as blades forged in some divine fire. They will live forever.
And Cardan is even more beautiful than the rest. I hate him more than all the others. I hate him so much that sometimes when I look at him, I can hardly breathe.
Jude was seven years old when her parents were murdered and she and her two sisters were stolen away to live in the treacherous High Court of Faerie. Ten years later, Jude wants nothing more than to belong there, despite her mortality.
To win a place at the Court, she must defy him–and face the consequences.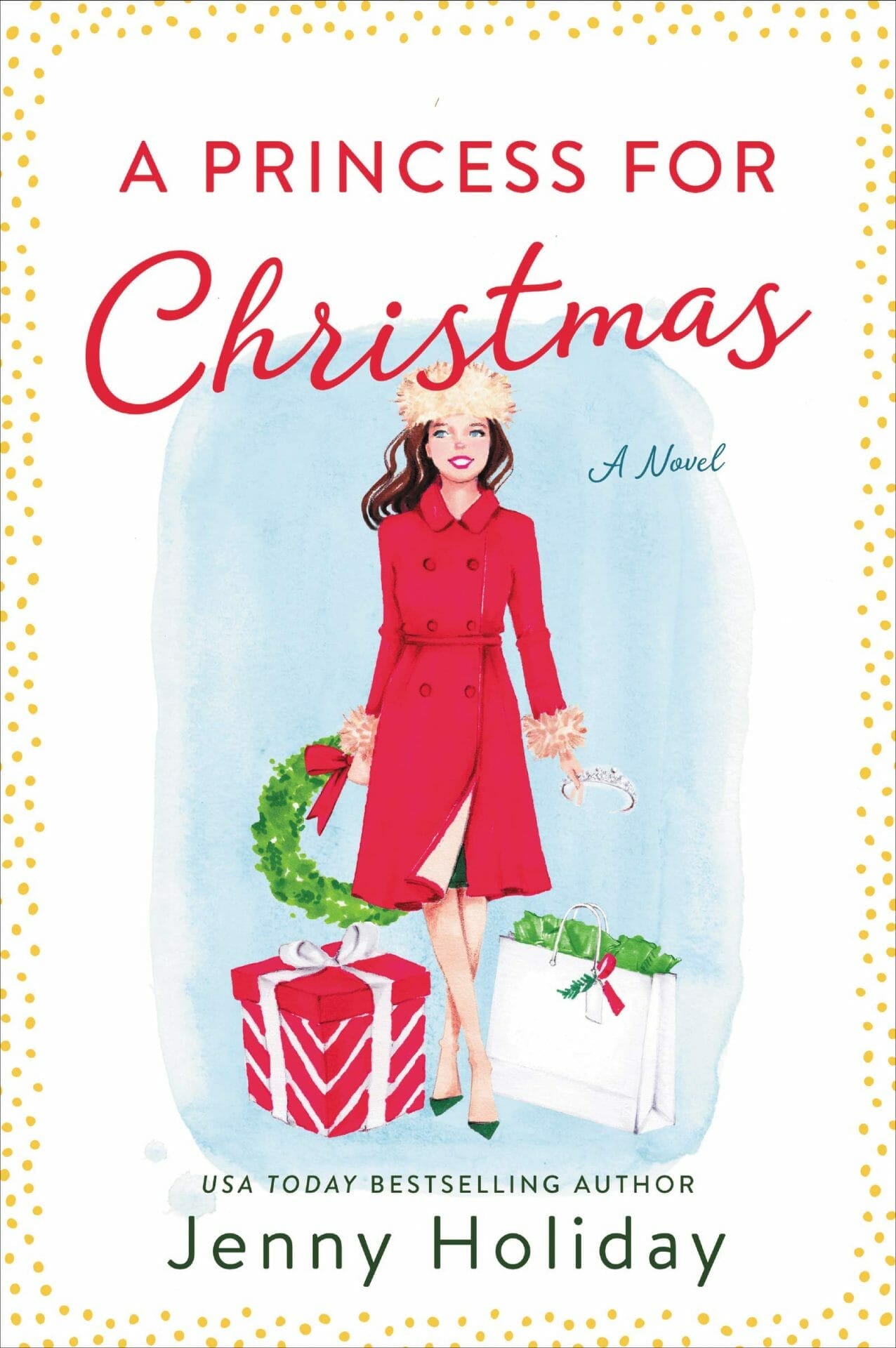 A Princess for Christmas – Jenny Holiday
When Marie asks Leo to be her driver for the rest of her trip, he agrees, thinking he'll squire a rich miss around for a while and make more money than he has in months. He doesn't expect to like and start longing for the unpredictable Marie. And when he and Gabby end up in Eldovia for Christmas, he discovers the princess who is all wrong for him is also the woman who is his perfect match.
American Royalty – Tracey Livesay
Jameson discovers the American rapper is popular, sexy, raunchy and not what the Queen wanted, although he's having an entirely different reaction. Dani knows this is the good exposure she needs to cement her deal and it doesn't hurt that the royal running things is fine as hell. Thrown together, they give in to the explosive attraction flaring between them. But as the glare of the limelight intensifies and outside forces try to interfere, will the Prince and Duchess be a fairy tale romance for the ages or a disaster of palatial proportions?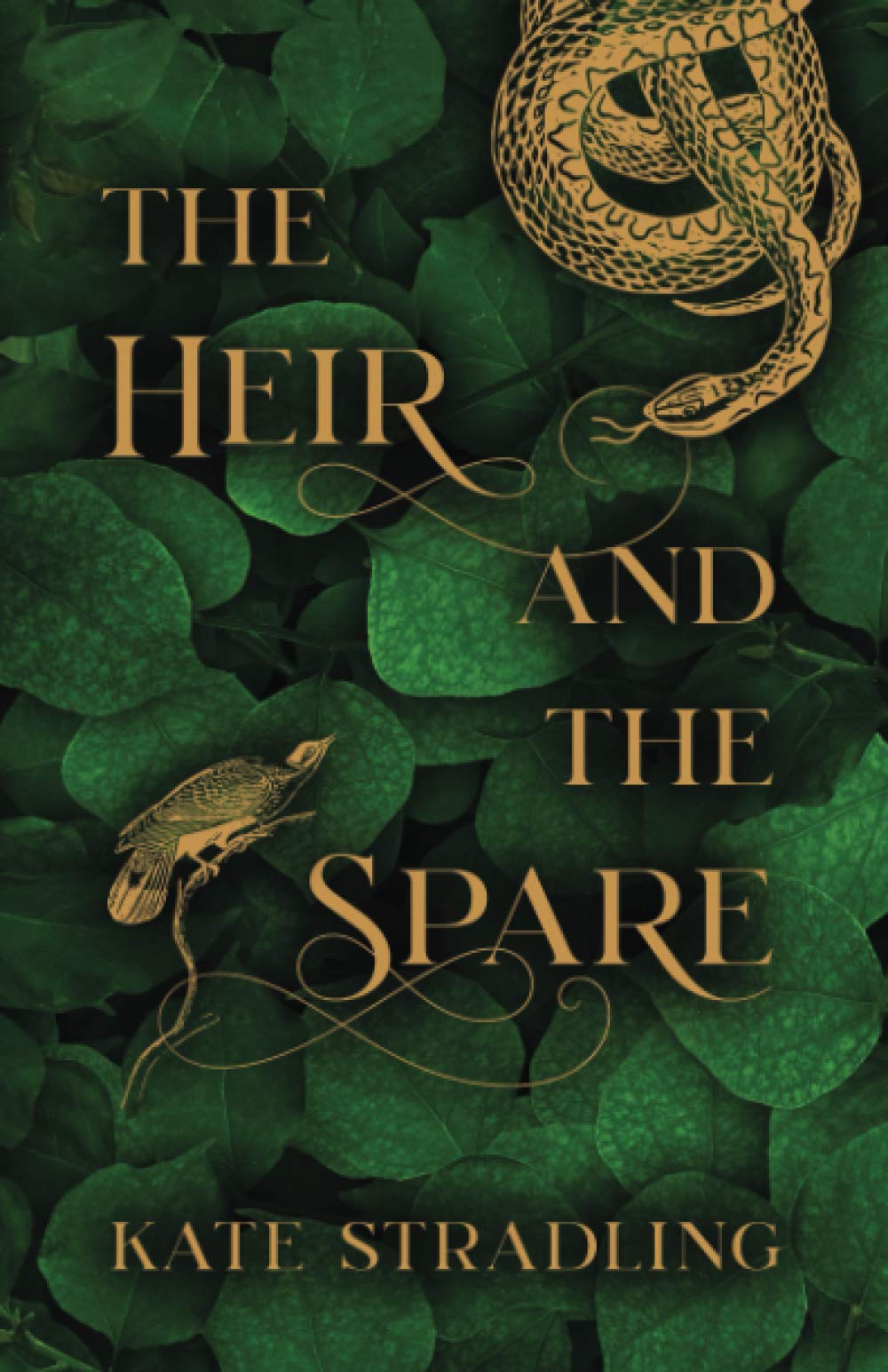 The Heir and the Spare – Kate Stradling
Tormented at home and bullied during her studies abroad, second-born Iona of Wessett hides in the quiet corners of her father's castle.
However, a promise of reprieve and retribution arrives when the neighboring kingdom of Capria proposes an alliance between their new crown prince and Wessett's heir to the throne. The treaty will rid Iona of the toxic Lisenn, and the potential groom is none other than her erstwhile bully, Jaoven of Deraval. The marriage could not be more poetic: each deserves the misery the other might inflict.
Once Upon a Royal Summer – Teri Wilson
Hallmark Royal Romance Books!
Lacey found her dream job: playing a princess character at a popular fairytale theme park in sunny southern Florida. Her diamond tiara might not be real, but the smiles of the children she meets every day certainly are. It's just too bad that her ex-boyfriend was never impressed with her career choice.
Henry, the crown prince of Bella-Moritz, is trying to fulfill his young daughter's birthday wish: to be a normal girl with a normal life. That's why they're pretending to be ordinary tourists at an American amusement park. Henry lost his wife four years ago, and he's been going through the motions ever since. But could a meeting with a make-believe princess lead to real love?
The Royals Next Door – Karina Halle
From beloved author of many Royal Romance Books!
Piper Evans has a quiet, reclusive life. Taking care of her mother, who lives with mental illness, avoiding her regrettable ex, who bartends in town, and trying to make inroads in the tight-knit island community that still sees her, five years in, as an outsider.
And she's happy with how things are–really–until British royals rent the property next to hers. Piper quickly realizes that one person's fairy tale is an ordinary woman's nightmare as a media frenzy takes over the island and each run-in with Harrison Cole is hotter and more confusing than the last. But beneath Harrison's no-nonsense exterior lies a soft heart.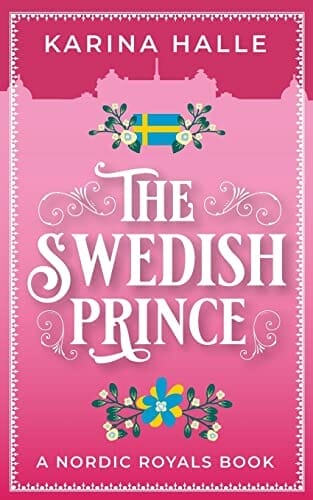 The Swedish Prince – Karina Halle
A fateful encounter literally brought Prince Charming to my doorstep.
At first I thought Viktor was just your average businessman passing through, albeit obscenely handsome, six-foot-five, blue-eyed, and mysteriously rich.
But soon I discovered the truth behind Viktor's façade. He is Viktor of House Nordin, His Royal Highness, The Crown Prince of Sweden.
Yet uncovering Viktor's secret was only the first step. I didn't expect to fall in love with him. I didn't expect to have my whole life turned upside down.
The Other Boleyn Girl – Philippa Gregory
When Mary Boleyn comes to court as an innocent girl of fourteen, she catches the eye of the handsome and charming Henry VIII. Dazzled by the king, Mary falls in love with both her golden prince and her growing role as unofficial queen. However, she soon realizes just how much she is a pawn in her family's ambitious plots as the king's interest begins to wane, and soon she is forced to step aside for her best friend and rival: her sister, Anne. With her own destiny suddenly unknown, Mary realizes that she must defy her family and take fate into her own hands.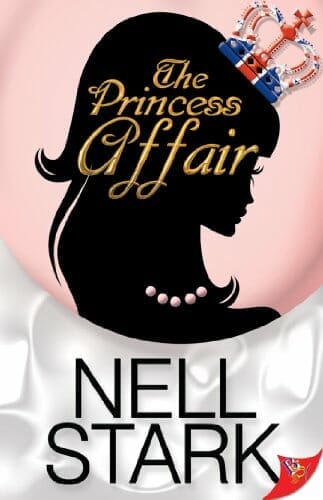 The Princess Affair – Nell Stark
Rhodes Scholar Kerry Donovan has never had anything handed to her on a silver platter. As she arrives at Oxford to begin her course of study, she is determined to make the most out of this latest opportunity. But when she meets Her Royal Highness Princess Sasha, second in line to the British throne, Kerry's priorities are eclipsed by an attraction neither of them can ignore. "Sassy Sasha" is a tabloid favorite who appears to delight in scandalizing her people, but beneath her vexed public image, Sasha longs to be truly seen
The Jasmine Throne – Tasha Suri
Exiled by her despotic brother, princess Malini spends her days dreaming of vengeance while imprisoned in the Hirana: an ancient cliffside temple that was once the revered source of the magical deathless waters but is now little more than a decaying ruin.

When Malini witnesses Priya's true nature, their destinies become irrevocably tangled. One is a ruthless princess seeking to steal a throne. The other a powerful priestess desperate to save her family. Together, they will set an empire ablaze.
Twisted Game – Ana Huang
Stoic, broody, and arrogant, elite bodyguard Rhys Larsen has two rules: 1) Protect his clients at all costs 2) Do not become emotionally involved. Ever.
He has never once been tempted to break those rules…until her.
Bridget von Ascheberg. A princess with a stubborn streak that matches his own and a hidden fire that reduces his rules to ash. She's nothing he expected and everything he never knew he needed.
How to Find a Princess – Alyssa Cole
Makeda Hicks has lost her job and her girlfriend in one fell swoop. The last thing she's in the mood for is to rehash the story of her grandmother's infamous summer fling. But when Beznaria Chetchevaliere crashes into her life, the sleek and sexy investigator exudes exactly the kind of chaos that organized and efficient Makeda finds irresistible.
Heir Untamed – Danielle Bourdon
Desperate for work to avoid eviction from her Seattle apartment, photographer Chey Sinclair accepts a rare opportunity to travel abroad and photograph Latvala Royalty. Encountering the Royals for the first time, Chey experiences an instant attraction to Mattias, second in line to the throne. He's charming, confident—and taken.
During a horseback ride to clear her head, Chey finds herself in a scuffle with Sander Fisk, head of security. Rugged, determined and sharp tongued, Sander is infuriating as well as intriguing.
Royal Romance Books: Other Genres You May Enjoy
What is it exactly about royal romance book that draws people in? Some may say it's almost like a realistic fantasy novel. Kings, Queens, Palaces, Power. Or perhaps we may look at the fame aspect more closely; a commoner and a celebrity. Or may it even be the taboo-factor? No matter the reason, we'll surely find something to appeal!
Urban Fantasy
Urban fantasy is a genre of literature that blends elements of fantasy and contemporary urban settings. It typically involves magical or supernatural elements coexisting with modern-day society.
City of Bones by Cassandra Clare
The Ex Hex by Erin Sterling
The Becoming by Nora Roberts
Fame, fortune, drugs, sex, and rock n ' roll! Unleash your inner groupie with some tantalising encounters with some of the world's biggest stars.
Don't worry, you don't need a calculator to enjoy these books – the only math you'll need to do is adding them all to your reading list!
---
Frequently Asked Questions
What are the most popular Royal Romance Books?
Currently Red, White and Royal Blue by Casey McQuinston has been doing rounds on booktok and bookstagram! Be sure to check out this delightful LGBTQ YA Romance!
Is Royal Romance a genre?
Yes, "Royal Romance" is a genre in literature and entertainment. It typically refers to stories, books, movies, or TV shows that revolve around a romantic relationship involving royalty or characters from a royal background.
What are Royal Romance Books?
These stories often explore the challenges, intrigues, and complexities of love in a royal setting, featuring elements such as palace life, aristocracy, and regal traditions. The genre combines elements of romance, drama, and sometimes even fantasy, offering a mix of glamour, passion, and the struggles faced by individuals in royal positions.
---