Dive into the intoxicating world of vampire-human romances where bloodlust and desire collide, or uncover the primal allure of werewolf love affairs filled with fierce loyalty and undying passion. Explore the ethereal realms where angels and demons fall prey to forbidden attraction, or surrender to the enchantment of shapeshifter courtships where transformations test the boundaries of love. We've gathered 36 of our favorite Monster Romance books for you to indulge in.
Whether you seek spine-tingling suspense, heart-wrenching emotions, or sizzling chemistry, these monster romance books offer it all.
Table of Contents [CLICK HERE TO OPEN]
Monster Romance Books
Prepare to be seduced, enchanted, and utterly consumed by the allure of forbidden love and the magic of creatures that defy our reality.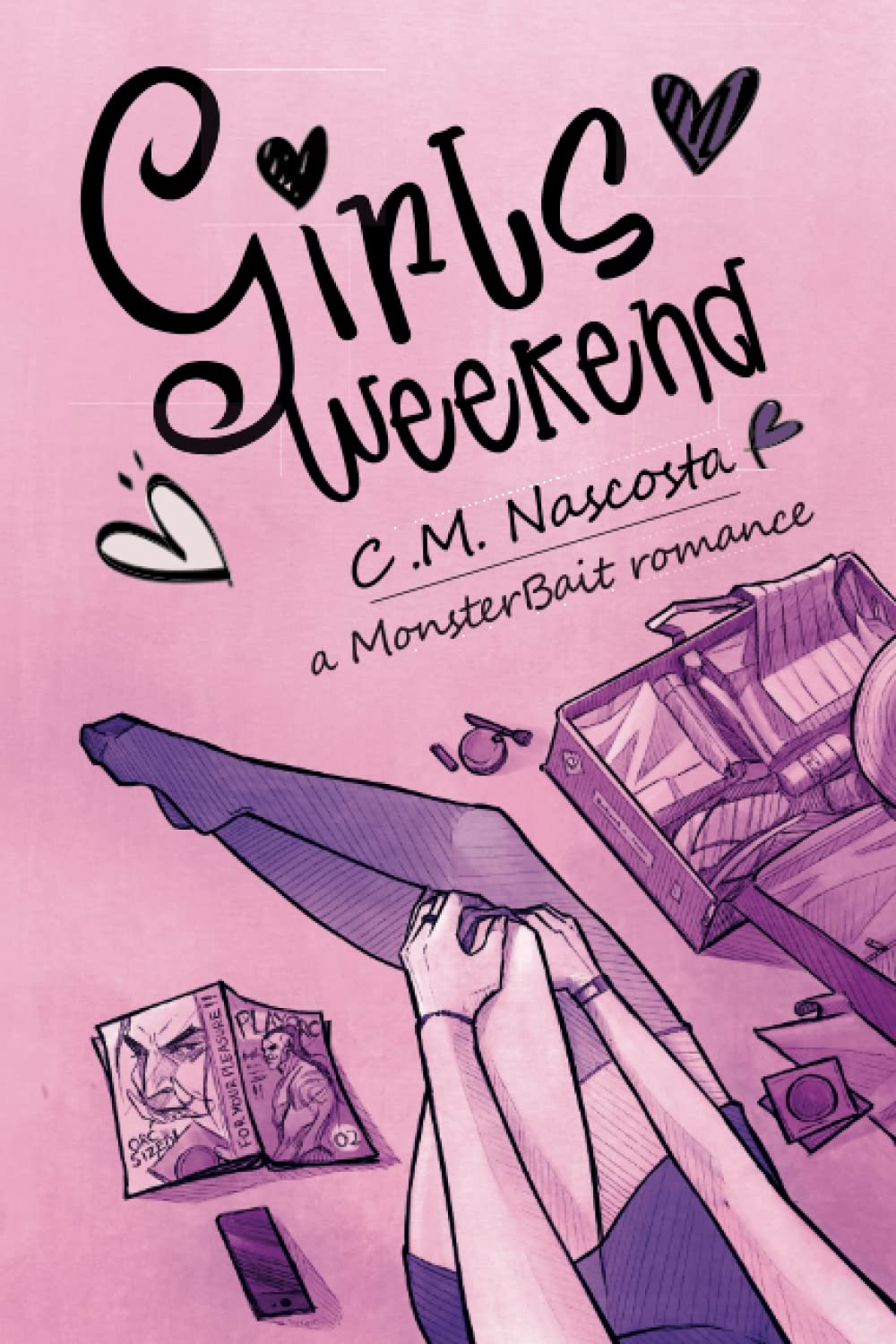 Girls Weekend: A Monster Bait Romance – C.M. Nascosta
A weekend with friends, fun in the sun, and huge, naked orcs. What could be better?

That's what three suburban elves think when they book a trip to an orc nudist resort, well known for its libidinous residents and hedonistic parties. Ris, Lurielle, and Silva arrive with plans to sample the DTF locals and work on their tans, not catch feelings. Can a weekend of no-strings sex actually end in love?
Fighting Monsters – Sam Hall

What would you do if dark figures slid into your dreams every night? Creatures that know your every desire and strive to fulfil every single one of them. Dark men that change form, change their games, twisting your dreams until you're gasping, though is that from pleasure or from fear?
An heir must be chosen, not by my family, but by monsters.
Monsters that want to own me.
Ice Planet Barbarians – Ruby Dixon
You'd think being abducted by aliens would be the worst thing that could happen to me. And you'd be wrong. Because now, the aliens are having ship trouble, and they've left their cargo of human women – including me – on an ice planet. And the only native inhabitant I've met? He's big, horned, blue, and really, really has a thing for me…
Bitten – Kelley Armstrong
Elena Michaels is the world's only female werewolf. And she's tired of it. Tired of a life spent hiding and protecting, a life where her most important job is hunting down rogue werewolves. Tired of a world that not only accepts the worst in her–her temper, her violence—but requires it. Worst of all, she realizes she's growing content with that life, with being that person.
So she left the Pack and returned to Toronto where she's trying to live as a human. When the Pack leader calls asking for her help fighting a sudden uprising, she only agrees because she owes him.
Daughter of Smoke & Bone – Laini Taylor
Around the world, black handprints are appearing on doorways, scorched there by winged strangers who have crept through a slit in the sky.
In a dark and dusty shop, a devil's supply of human teeth grown dangerously low.
And in the tangled lanes of Prague, a young art student is about to be caught up in a brutal otherworldly war.
Beauty: A Retelling of the Story of Beauty and the Beast – Robin McKinley
The sisters' wealthy father loses all his money when his merchant fleet is drowned in a storm, and the family moves to a village far away. The merchant's life is forfeit, says the Beast, for trespass and the theft of a rose—but he will spare the old man's life if he sends one of his daughters: "Your daughter would take no harm from me, nor from anything that lives in my lands." When Beauty hears this story—for her father had picked the rose to bring to her—her sense of honor demands that she take up the Beast's offer, for "cannot a Beast be tamed?"
Lilith's Brood – Octavia E. Butler
Lilith Iyapo is in the Andes, mourning the death of her family, when war destroys Earth. Centuries later, she is resurrected — by miraculously powerful unearthly beings, the Oankali. Driven by an irresistible need to heal others, the Oankali are rescuing our dying planet by merging genetically with mankind. But Lilith and all humanity must now share the world with uncanny, unimaginably alien creatures: their own children.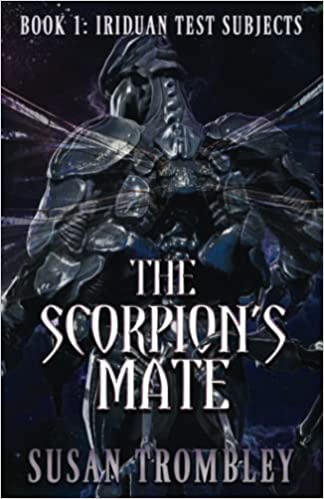 The Scorpion's Mate – Susan Trombley
Thrax is determined to keep me, and he'll do whatever it takes to protect me, even if it means tearing the research facility apart to escape.
For the first time in my life, I feel like I've finally found a place where I fit in perfectly—right in the clutches of his four arms, two of which boast massive insectoid pincers that could snap my head off my shoulders.
Beauty and the Beast – Gabrielle-Suzanne Barbot de Villeneuve
Generations of readers have been bewitched by the epic love story of a beautiful young girl imprisoned in the magical castle of a monstrous beast. Now, the classic fairy tale is brought to life in this spectacular illustrated edition as originally envisioned by Gabrielle-Suzanne Barbot de Villeneuve in 1740.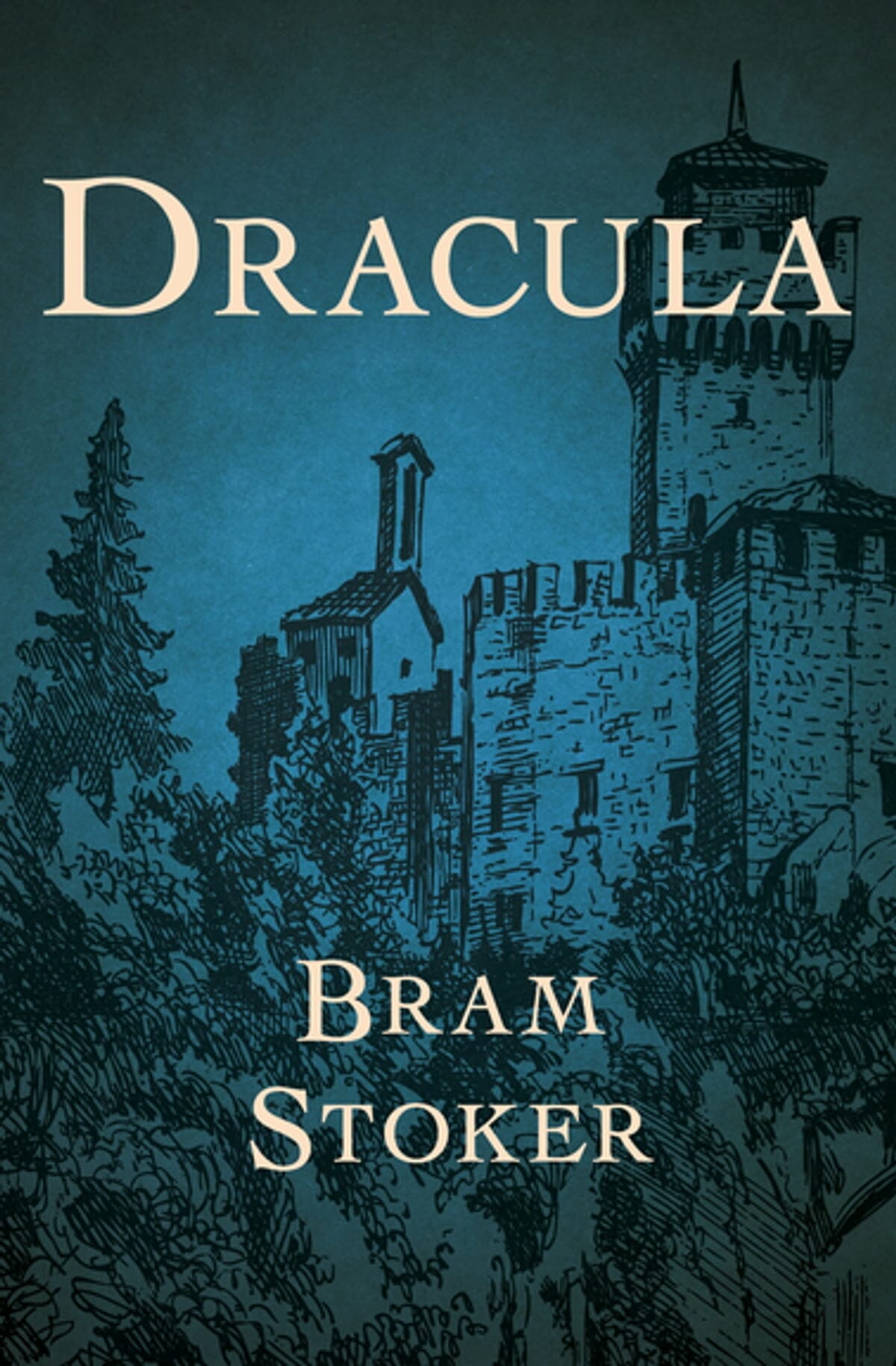 Dracula – Bram Stoker
Jonathan Harker takes a business trip to stay at the castle of a Transylvanian nobleman, Count Dracula. Harker escapes the castle after discovering that Dracula is a vampire, and the Count moves to England and plagues the seaside town of Whitby. A small group, led by Abraham Van Helsing, hunt Dracula and, in the end, kill him.
Warm Bodies – Isaac Marion
"R" is having a no-life crisis—he is a zombie. He has no memories, no identity, and no pulse, but he is a little different from his fellow Dead. He may occasionally eat people, but he'd rather be riding abandoned airport escalators, listening to Sinatra in the cozy 747 he calls home, or collecting souvenirs from the ruins of civilization.
And then he meets a girl.
Her Soul to Take – Harley Laroux
Leon I earned my reputation among magicians for a reason: one wrong move and you're dead. Killer, they called me, and killing is what I'm best at.
Rae I've always believed in the supernatural. Hunting for ghosts is my passion, but summoning a demon was never part of the plan.
Muscles & Monsters – Ashley Bennett
After a wedding cake catastrophe, local decorator Tegan finds herself being helped by a solid wall of fur and fangs named Atlas. She's never met anyone like him and finds herself enamored by his wolfish charm. After their sweet encounter, Atlas invites her to his gym anytime she needs his cake lifting services.
Radiance – Grace Draven
Two people brought together by the trappings of duty and politics will discover they are destined for each other, even as the powers of a hostile kingdom scheme to tear them apart.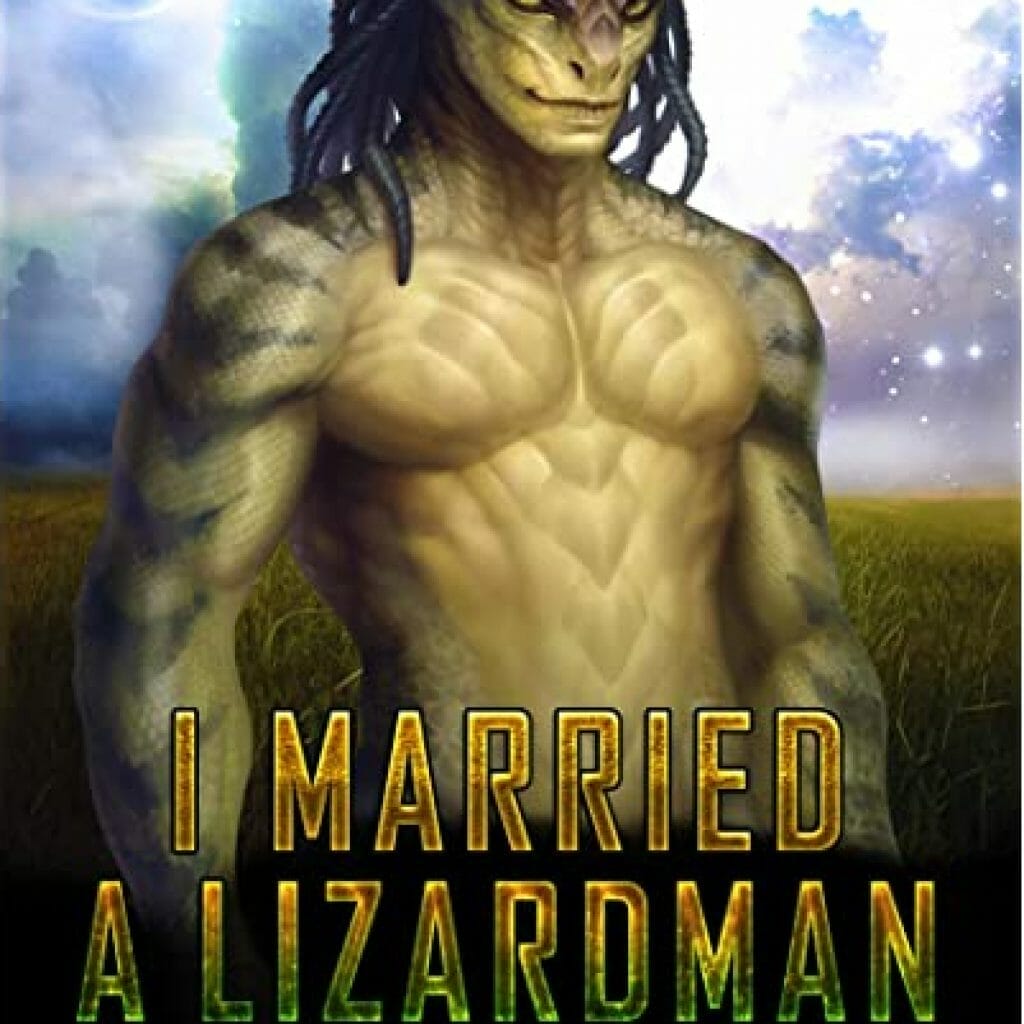 I Married A Lizardman – Regine Abel
Scaly, grumpy, but oh so cuddly…

A pretty face, top-notch skills, and hard work mean nothing if your dowry doesn't include fertile lands. Her only way out is to settle for an arranged marriage through the PMA – the Prime Mating Agency. She just never expected to be paired to a grumpy, massive lizardman, and above all not to grow so fond of his scales and quirky ways.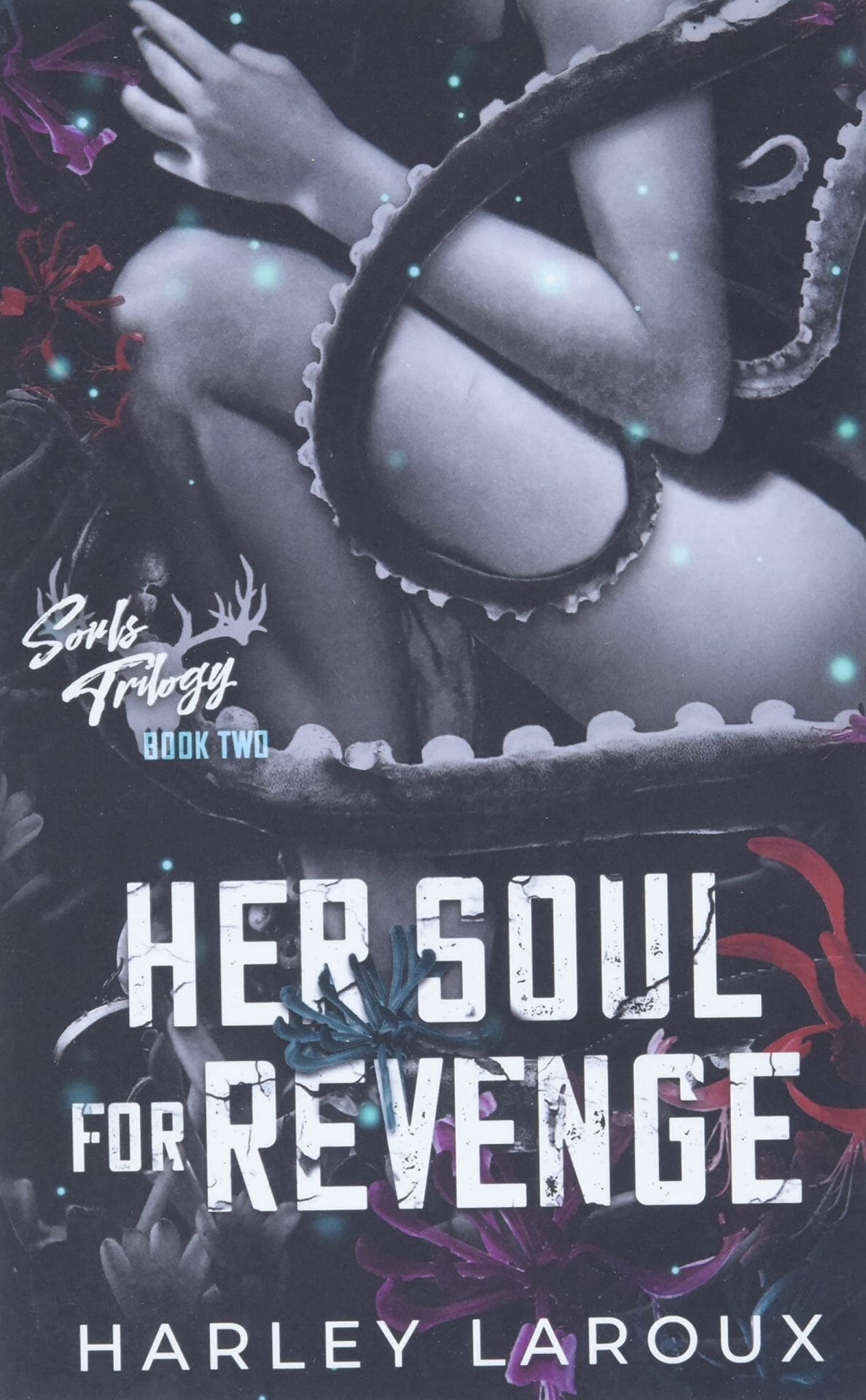 Her Soul for Revenge – Harley LaRoux
Juniper
After a cult tried to sacrifice me to their wicked God, I went on the run, doing whatever was necessary to survive. Until a demon offered me a deal: give him my soul and he'll help me claim the vengeance I seek.

Zane
I thought claiming her would be a simple game, but Juniper is far from simple. It's our blood that may be spilled next. As an ancient God wakes from Its slumber, neither of us may survive.
The Sea Monster's Mate: A Gay Monster Romance – Delaney Rain
One lazy afternoon swim takes a dangerous turn when a cramp has Eric struggling not to drown. Suddenly, someone saves him, and he's ever so grateful…until he sees who it is.
Tyfodorus is a Cecaelia who has a rather human upper body and a definitely squid lower half. Would Eric be the host to Ty's six eggs? Pretty please?
As they adjust to living as a family in the lagoon, they also have to understand just how genetically compatible they are, deal with a shipwreck survivor, and make plans for their future together.
Deceived by the Gargoyles: A Love Bathhouse Monster Romance Books – Lillian Lark
From the very first moment I meet Elliot Bramblewick, I have hope. But he's tricky.
I'm not expecting him to be hiding two other mates. Mates who are as alarmed and intrigued by my presence as I am by theirs.
He thinks I'm a perfect fit for them, but can I open my heart and discard my list long enough to see if this is the family I'm looking for?
None of my lists and plans prepared me for being courted by three gargoyles.
The Dragon's Bride – Katee Robert
He might seem kinder than his fearsome looks imply, but she knows better than to trust the way he wants to take care of her, or how invested he is in her pleasure. In her experience, if something seems too good to be true, it certainly is.

Falling for Sol is out of the question. She's suffered enough, and she has no intention of staying in this realm…even if she leaves her heart behind when she returns to her normal life.
An Inheritance of Monsters – Cate Corvin
t was an offer too good to refuse: spend one month in the most haunted house in the world. When the reclusive owner of Duskwood Manor opens the door to five teams of paranormal investigators, there's no way my team can say no.
But there are no ghosts here.
There are monsters.
They live under my bed, in my closet, and watch me from the shadows, whispering filthy visions in my ear at night.
Cutie and the Beast – E.J. Russell
Temp worker David Evans has been dreaming of Dr. Alun Kendrick ever since that one transcription job for him, because holy cats, that voice. Swoon.
Alun Kendrick, former Queen's Champion of Faerie's Seelie Court, takes his job as a psychologist for Portland's supernatural population extremely seriously. Secrecy is paramount: no non-supe can know of their existence. So when a gods-bedamned human shows up to replace his office manager, he intends to send the man packing.
Alun is drawn to David in a way that can only spell disaster: when fae consort with humans, it never ends well.
Legends & Lattes – Travis Baldree
After decades of adventuring, Viv the orc barbarian is finally hanging up her sword for good. Now she sets her sights on a new dream – for she plans to open the first coffee shop in the city of Thune. Even though no one there knows what coffee actually is.
Thune's shady underbelly could make it all too easy for Viv to take up the blade once more. Whether bound by ancient magic, delicious pastries or a freshly brewed cup, they may become something deeper than Viv ever could have imagined.
Stalked by the Kraken – Lillian Lark
Celibacy is a bad look for a matchmaker. A worse look is a matchmaker experiencing a crisis of confidence.
And now a mysterious man walks into my office, offering me the exact solution I need.
CONTAGION – Amanda Milo
One OCD neat freak alien.
One human woman.
Both are abducted and held captive in a very unsterile environment.
What more could go wrong?
The Beast: A Monster Romance Book – Jenika Snow
My father had just sold me off.
Bartered my body to erase his debt to the very devil himself.
A Beast of a man. Literally.
A creature whispered about amongst the villagers and feared by all. I just didn't expect to enjoy being with a monster as much as I did.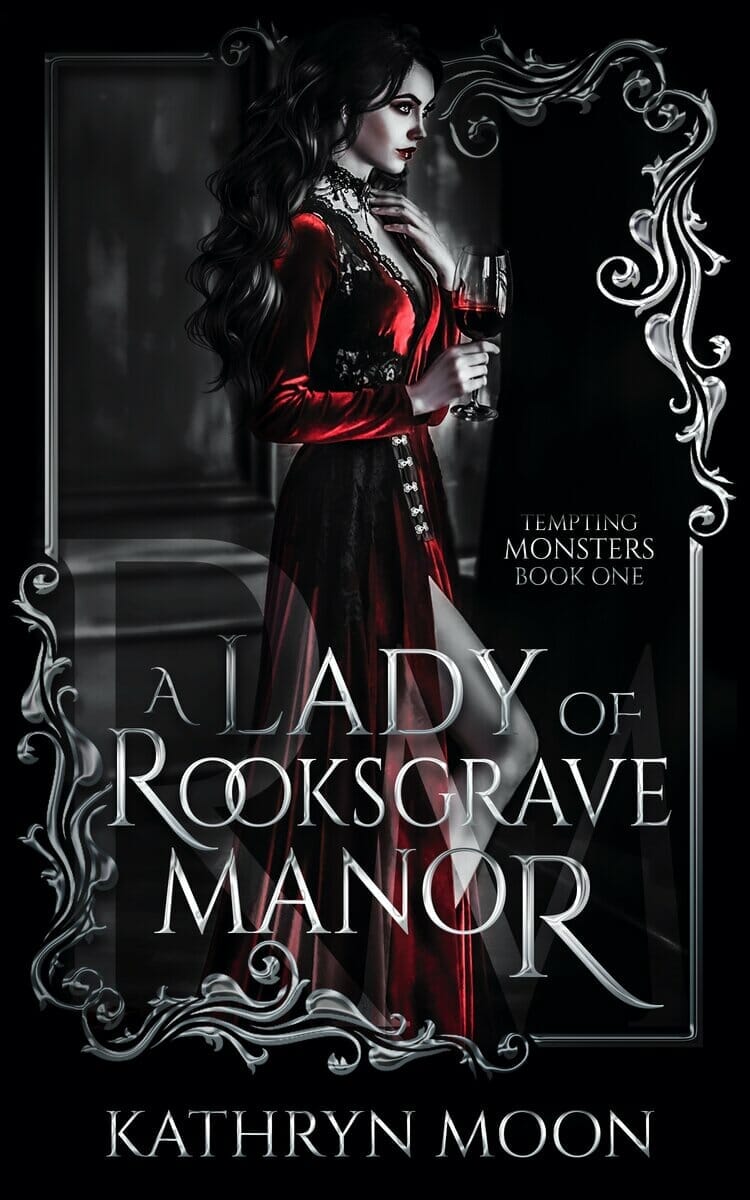 A Lady of Rooksgrave Manor – Kathryn Moon
Upon arrival at Rooksgrave Manor, the men and the daily decadence of the manor feel too good to be true for a girl of Esther's station. There are rules to be followed, expectations to meet, and Esther is afraid she might be too wicked even for a place like Rooksgrave.
Temptations lurk around every shadowy corner and Esther has never been a girl able to resist. But the risk of disappointing her new gentlemen isn't all that's threatening Esther's new position.
Morning Glory Milking Farm: Sweet & Steamy Monster Romance Book – C.M. Nascosta
Violet is a typical, down-on-her-luck millennial: mid-twenties, over-educated and drowning in debt, on the verge of moving into her parents' basement. When a lifeline appears in the form of a very unconventional job in neighboring Cambric Creek, she has no choice but to grab at it with both hands.
His Darkest Craving – Tiffany Roberts
The secluded forest cabin was meant to give Sophie a place to hide, to heal, and to be safe.
But from the moment she arrives, she's not alone. She glimpses dark shapes from the corner of her eye, feels phantom touches, and her dreams are filled with seductive shadows. What she first mistakes for delusions of her traumatized mind soon prove to be so much more…
An ancient, mysterious, dangerous entity lurks in the woods—and it wants Sophie.
Ensnared – Tiffany Roberts
Small, delicate, and pale skinned, Ivy Foster is nothing like the females Ketahn has known. She's not of his kind at all. Yet the moment he sees her, he knows the truth in his soul—she is his heartsthread.
And now that he has her, he won't let anything take her away. Not the jungle, not the gods, not the queen and her warriors.
Viper – Naoimi Lucas
Without brides, without females to warm us during the long nights. Without sweet mates. But we see them, from afar, brides that could be ours. Kept away from us by walls and weapons.
And the one with red hair? I want her. I saw her first. So, I will fight to the death for her. She is MINE.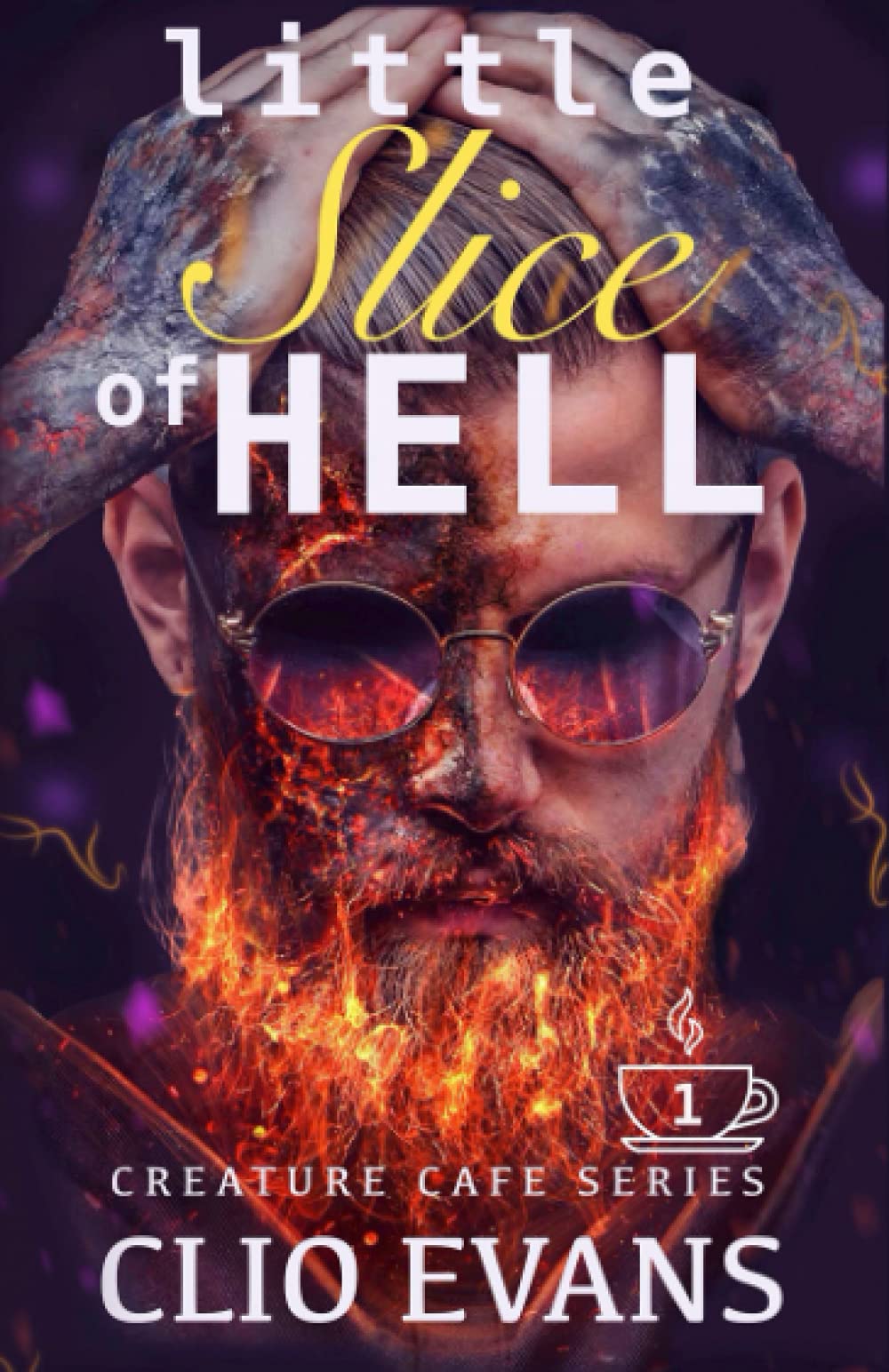 Little Slice of Hell – Clio Evans
Dante wants to find his soul mate— someone that won't scream when they see his horns, his tail, and his…other thing. Thousands of years of seduction and power, and he still can't fill the hole in his heart.
When the Barista sets Dante up with a human named Peter, he realizes that he's never wanted anyone else more. Peter is resistant though, especially when it comes to the L word.
Dante has his work cut out for him if he's going to finally get his own little slice of hell.
Cookies for My Orc Neighbor – Michele Mills
The big green Orc living next door to me is so very mysterious.
Today is Valentine's Day and I'm worried the big guy is sad and lonely. My neighbor is more angry-looking and growly than usual, despite that darling puppy he recently adopted.
And since I happen to be alone this Valentine's Day too, I decide to bring him a plate of my famous sugar cookies.
That Time I Got Drunk and Saved a Demon – Kimberly Lemming
All I wanted to do was live my life in peace. Maybe get a cat, expand my spice farm. Really anything that doesn't involve going on a quest where an orc might rip my face off. But they say the Goddess has favourites. If so, I'm clearly not one of them.
After saving the demon Fallon in a wine-drunk stupor, all he wanted to do was kill an evil witch enslaving his people.
I mean, I get it, don't get me wrong. But he's dragging me along for the ride, and I'm kind of peeved about it. On the bright side, he keeps burning off his shirt.
Soul Eater – Lily Mayne
Twenty years ago, monsters rose on earth and began a new age of civilization.
What could a twenty-three year old guy from the south, with no one and nothing in the world, have possibly done to capture the attention of a death monster with horns, blackened fingertips and a face hidden in the dark depths of his hood?
Luxuria: A Monster Romance Book – Colette Rhodes
Ophelia was born into a family of Hunters, tasked with protecting the humans from the creatures of the night who feast on their fear.
But the once-in-a-lifetime opportunity has arrived. The King of Shades requires a hunter bride, and Ophelia is the best fit for the job.
Now she just needs to convince her surly monster husband, Allerick, that she's the best fit for him.
Other Genres You May Enjoy if You Enjoy Monster Romance Books
Gothic Fantasy
The dark fantasy genre is a captivating and often unsettling subgenre of fantasy literature. It embraces elements of horror, gothic fiction, and the supernatural to create a world that is both fantastical and disturbing. Dark fantasy eschews the conventional tropes of traditional fantasy, opting instead for a grittier and more sinister atmosphere.
Sci-Fi Romance
In sci-fi romance, the romantic relationship between the main characters is central to the story, but it is often intertwined with themes and concepts related to science fiction. These can include futuristic technologies, time travel, genetic engineering, virtual reality, space exploration, and other speculative ideas.
Monster Fiction
Monster fiction often draws upon elements of horror, fantasy, and science fiction. It explores the themes of fear, the unknown, and the human response to encountering these extraordinary beings. The monsters in such stories can be symbolic representations of primal fears, societal anxieties, or metaphors for human flaws and inner demons.
---
Frequently Asked Questions about Monster Romance Books
What are Monster romance books?
Monster romance books are a subgenre of paranormal romance that combines elements of romance with the presence of supernatural or mythical creatures as love interests. In these stories, the main character, usually a human, forms a romantic relationship with a monster or creature.
What are dark romance books?
Dark romance is a subgenre of romance literature that explores intense and unconventional relationships characterized by elements of danger, power dynamics, and psychological turmoil. It delves into themes of obsession, manipulation, and sometimes even non-consensual or taboo relationships.
Most Common Monster Romances?
The most popular monsters to appear in Monster Romance books include:
Vampires
Werewolves
Angels and Demons
Aliens
Shapeshifters
---
Looking for more sultry, taboo relationships? Why not try some Pirate Romance Books?