Saddle up, romance enthusiasts! If you're craving a taste of rugged charm, untamed passion, and sweeping love stories set against the backdrop of the Wild West, then look no further. We've rounded up an exhilarating collection of 27 cowboy romance books that will transport you to a world where rugged cowboys, feisty heroines, and sweeping landscapes ignite the flames of love. From small-town charm to thrilling adventures on horseback, these tales of heartwarming connections and sizzling chemistry are sure to leave you breathless.
Table of Contents [CLICK HERE TO OPEN]
Cowboy Romance Book List
Grab your Stetson hat, kick up your boots, and prepare to embark on a literary journey through the pages of these captivating cowboy romance novels. Get ready for gripping tales of love, redemption, and the irresistible allure of the Wild West!
Loving Cara – Kristen Proby
Cara Donovan's summer tutoring job is turning out to be a challenge—and not just because of her troubled twelve-year-old student. It's his uncle Josh who's the real problem. If problem is the word for an irresistibly cocky, muscle-bound rancher with a taste for tight Levi's and shameless flirtation…
Cara is nothing like the wallflower Josh King remembers good-naturedly teasing in high school. This Cara is gorgeous, confident, fun. From the moment the fiery teacher steps foot on his family's Lazy K Ranch, the stubborn playboy is determined to corral her. So what happens when his luscious lover takes over the reins?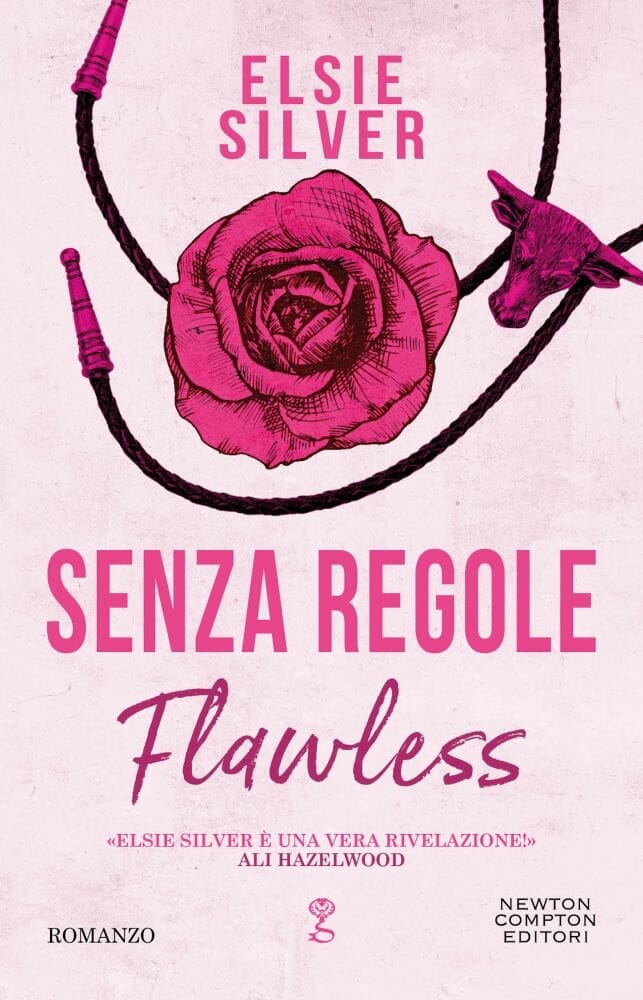 Flawless – Elsi Silver
I'm the face of professional bull riding—the golden boy. Or at least I was, until it all blew up in my face. Now my agent says I have to clean up my image, so I'm stuck with his ball-busting daughter for the rest of the season as my "full-time supervision."
But I don't need a goddamn babysitter, especially one with skin-tight jeans, a sexy smirk, and a mouth she can't stop running.
A mouth I can't stop thinking about.
Because Summer isn't just another conquest. She sees the man behind the mask, and she doesn't run—she pulls me closer, even when she shouldn't.
She says this means nothing.
I say this means everything.
She says there are boundaries we shouldn't cross. That my reputation can't take any more hits—and neither can her damaged heart.
I say I'm going to steal it anyway.
Long Hard Ride – Lorelei James
Abandoned on the road by her ex, good girl Channing Kinkaid fears her summer plans to cut loose on the rodeo circuit are over…until bad boy bull rider Colby McKay steps in, promising that he—and his traveling partners—will teach her every dirty way to shed her inhibitions.

But everything changes as the pair grows closer and Colby decides he wants Channing all to himself.

Can Colby convince the headstrong Channing the road to true love doesn't have to be as elusive as that championship belt buckle?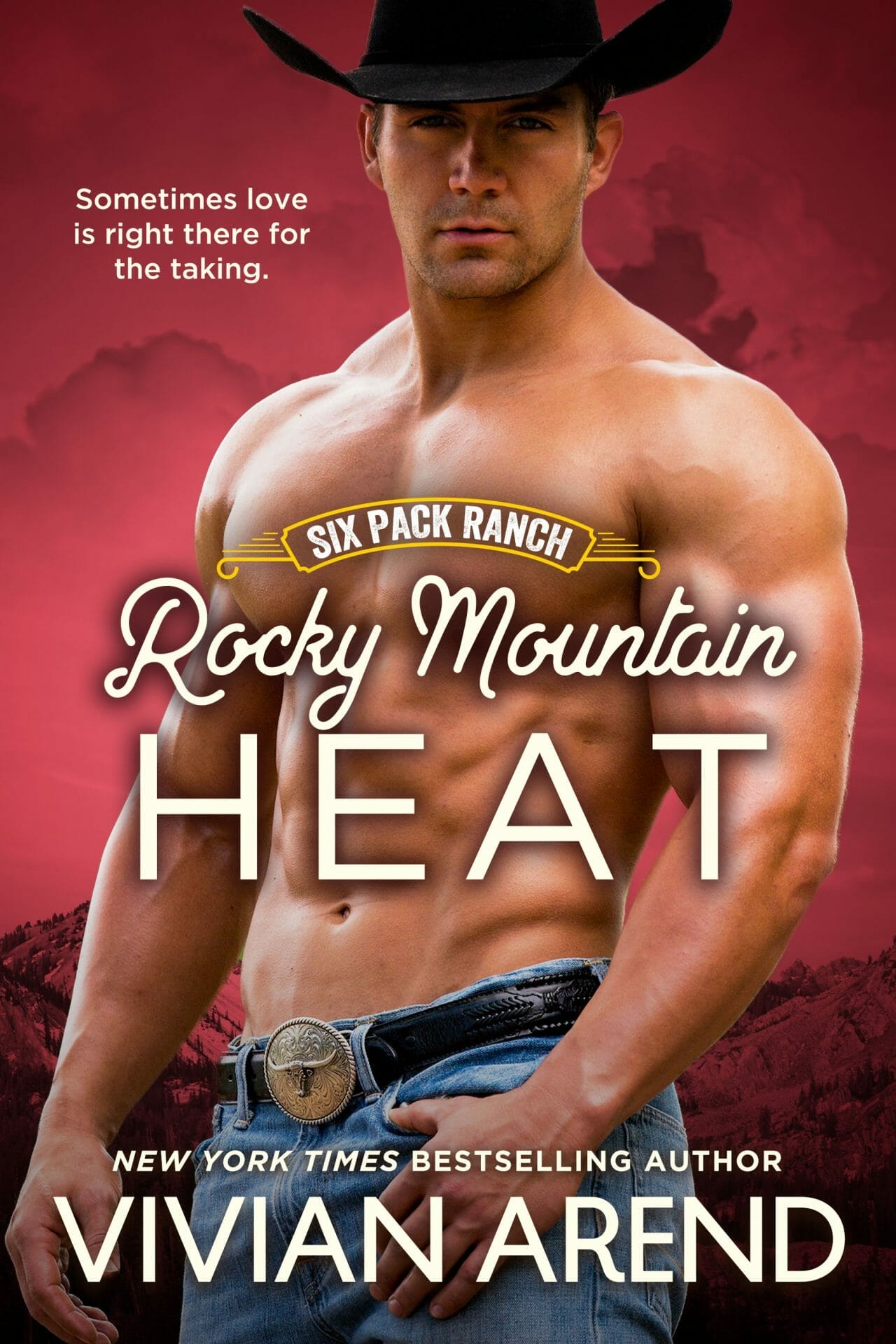 Rocky Mountain Heat – Vivian Arend
Sometimes love is right there for the taking.
Responsible oldest of six brothers, Blake Coleman knows his desire for the sweet girl-next-door is wrong. While Jaxi has grown into a western-hat-wearing blonde with slim legs that go on forever, the responsible thing to do is keep his hands off.
Jaxi has other plans for Blake's hands, and his heart. She's more than ready to convince him they'd be perfect together, but he can't seem to see past the big "don't touch" sign that's apparently hanging around her neck.
Knotted – Pam Goodwin
I try to forget her.
It's impossible.
Growing up together, Conor and I shared all our firsts.
First love, first kiss, first…
Not all our firsts.
We were sixteen the night she was violently assaulted while I helplessly watched.
I'll never forget the sounds of her suffering.
Or my inconsolable agony when she left Oklahoma.
Years later, she returns to honor our teenage pact.
Except the boy she loved is gone, replaced by a ruthless cattle rancher knotted with secrets.
She doesn't know my dark cravings or the trails of sin that lead to her.
I don't deserve her, but one truth remains.
Corralled – Lorelei James
In the rodeo arena, all you have to worry about is surviving.
But in the arena of love, things get much more complicated.

Lainie Capshaw has been tending to injured cowboys long enough to know that a charming Western drawl combined with a fine physical form doesn't mean you should fall for a man. As a sports therapist, she travels the rodeo circuits patching up riders—and fending off their sweet-talking, swaggering advances.

So no one is more surprised than Lainie when she finds herself interested in not one, but two different men on different circuits: Hank Lawson, a bullfighter, and Kyle Gilchrist, a bull rider trying to stage a comeback. She's more shocked to learn Hank and Kyle are hometown buddies. But when the men offer to share her—in every way—she knows that both of them are going to try to win her, body and soul. And even as their sensual journey becomes the ride of her life, Lainie must choose which cowboy is worthy of her heart….
The Cowboy's E-Mail Order Bride – Cora Seton
Ethan Cruz should be mending fences on his Montana ranch, but instead he's driving to the Chance Creek, Montana, airport – to pick up the bride he didn't know he had. This latest salvo in his ongoing practical joke battle with his best friend, Rob Matheson, has gone too far, and Ethan plans to send his "bride" right back home, then get busy plotting his revenge. One look at Autumn Leeds changes his mind, however. Perhaps he needs a bride, after all. A breathtakingly beautiful city bride.
Autumn Leeds needs a story – fast – or she's going to lose her lucrative contract with CityPretty Magazine, so when she sees the crazy video plea for a modern mail-order bride for a cowboy, it sounds like the story of the century. Making a video of her own, she casts herself as the perfect mail-order bride for a rancher, but when she finally reaches Montana, she's surprised to find Ethan's the perfect cowboy husband-to-be. Against her better judgment, her plan to keep her handsome groom at arm's length disintegrates into a night of passion spent in his arms.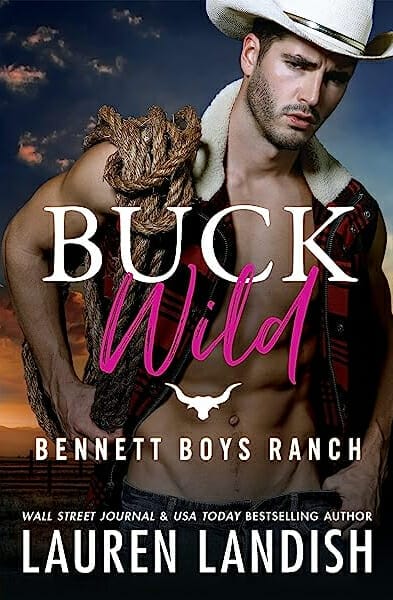 Buck Wild – Lauren Landish
Bull rider James Bennett lives for those eight seconds of exhilaration. A rodeo cowboy in his prime, all he wants out of life is something to straddle. That's why James is feeling a little restless, spending his summer off working his family's ranch. That is, until a spirited and gorgeous veterinarian-in-training shows up and puts the cocky wild boy—and his ego—in place. Though she's a feisty one, James is always up for a challenge.
Sophie Stone has to admit it: James Bennett is a checklist of cowboy hotness—ruggedly handsome with piercing blue eyes, a hard-muscled body, and just enough swagger to make her toes curl. She thought she was done with her bad-boy phase, but exceptions must be made.
How can Sophie possibly say no to a man who makes her heart buck like a bronco? And when their summer fling comes to an end, how can she possibly say goodbye?
The Cowboy's Best Friend – Jessie Gussman
Buddies and best friends since childhood, Palmer and Ames have done everything together. So it's only natural for Ames to help her best friend search for a wife, right?
Just outside the charming town of Sweet Water, North Dakota, Palmer finds himself at a crossroads that could cost him both his beloved ranch and the woman he cherishes. In this heartwarming tale, Palmer must confront a billion-dollar problem head-on: he needs a wife. But the only woman who truly captures his heart sees him solely as her best friend.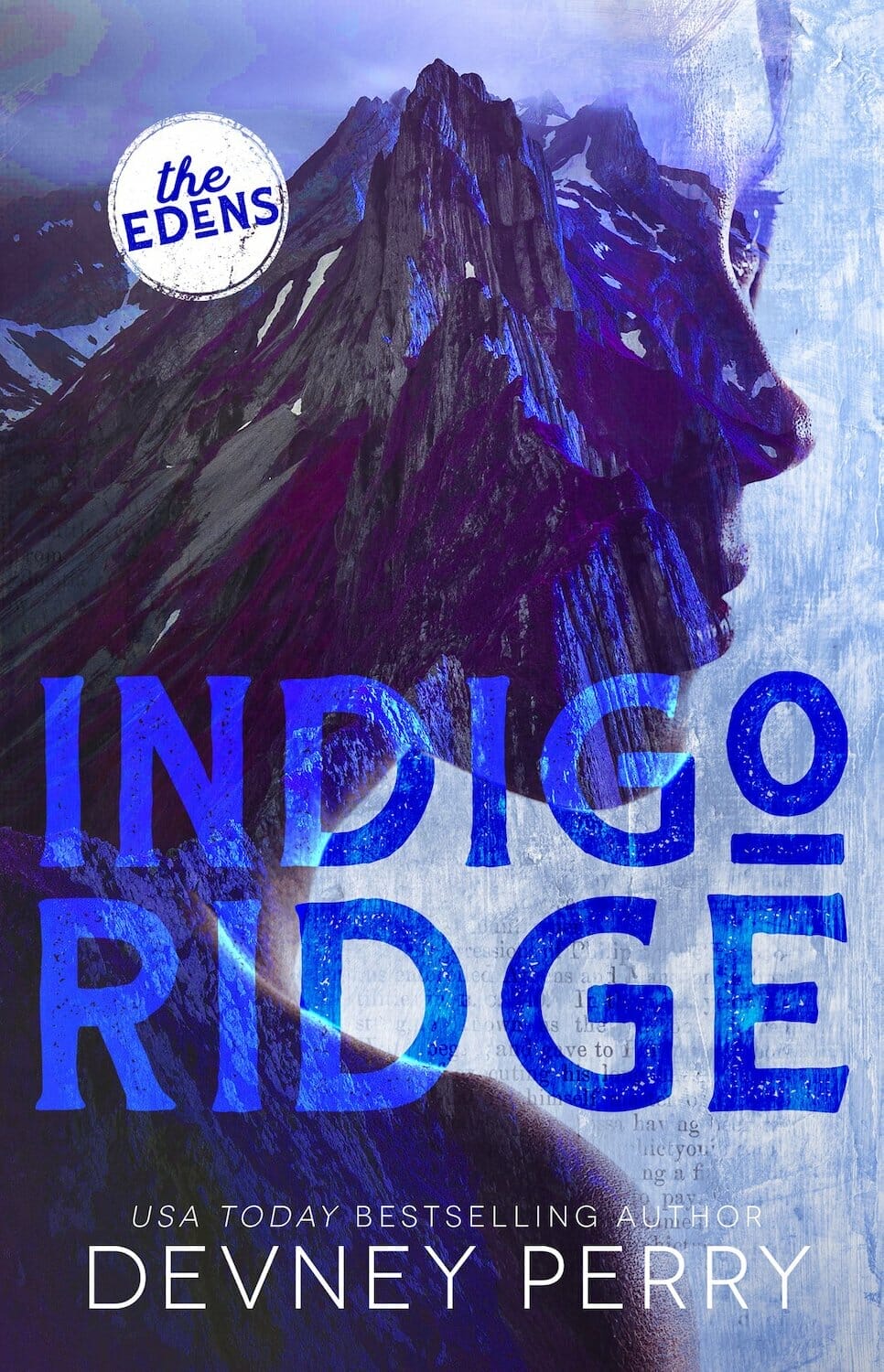 Indigo Ridge – Deveney Perry
A small town, enemies to lovers cowboy romance book from Wall Street Journal and USA Today Bestselling author Devney Perry.

According to her pops, all she has to do is earn favor with the Edens. But winning over the town's founding family might have been easier if not for her one-night stand with their oldest son. In her defense, it was her first night in town and she didn't realize that the rugged and charming man who wooed her into bed was Quincy royalty.

Sleeping with Griffin Eden was a huge mistake, one she's trying to forget.

As clues to the murderer lead to one of Quincy's own, Griffin realizes Winslow is more than he gave her credit for. Beautiful and intelligent, she proves hard to resist. For him. And the killer.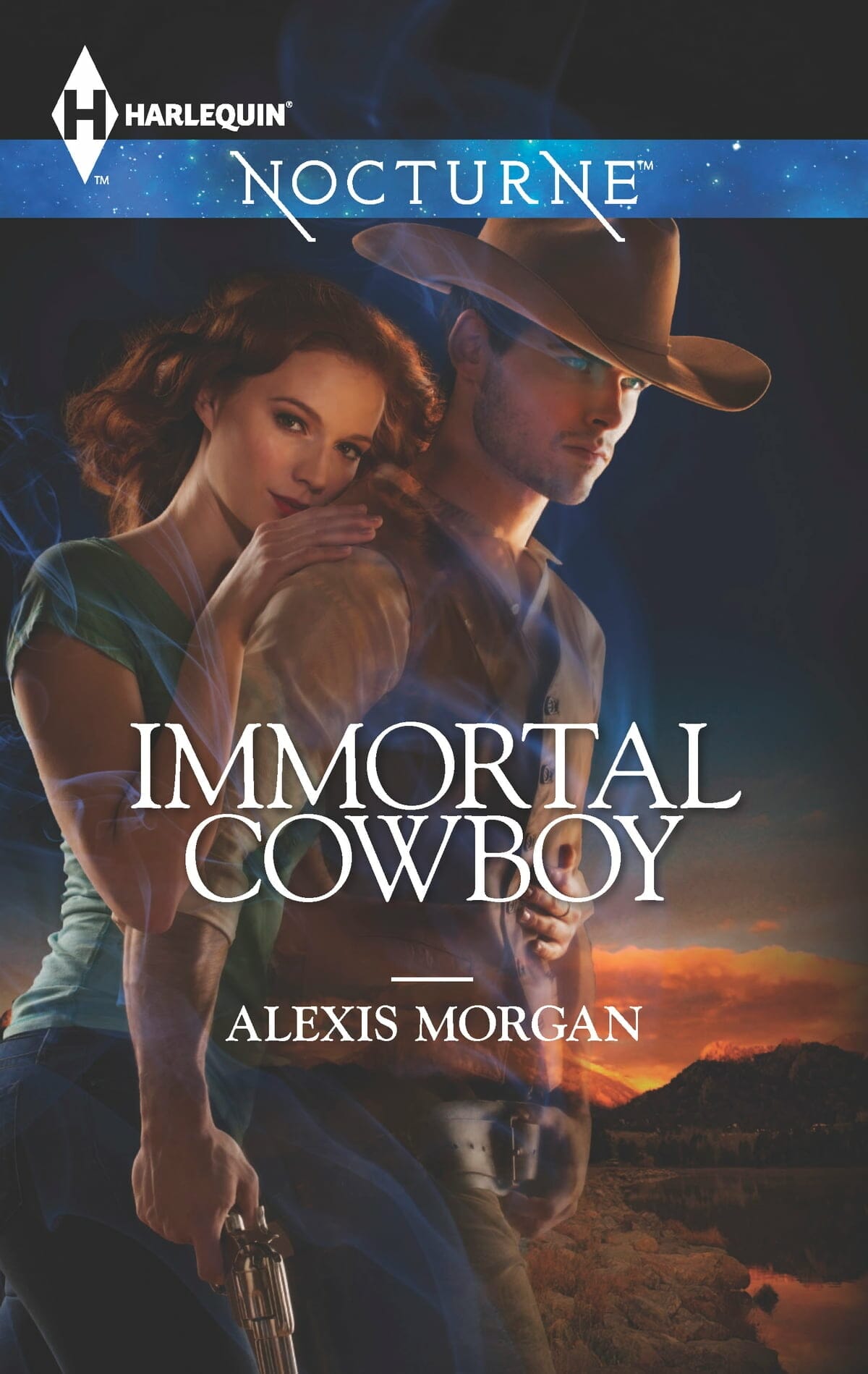 Immortal Cowboy – Alexis Morgan
Haunted by desire…
When Rayanne's favourite uncle leaves her a secluded mountain cabin in his will, she feels an instinctive pull to the place—and to the ghost town nearby. But is she drawn there by her love of history? Or by the memory of the mysterious stranger whose ice-blue eyes have haunted her dreams since she was a girl?
She soon discovers that her destiny and the brooding gunslinger's are intertwined. Wyatt carries the burden of a dark past, and Rayanne is the only woman who can bring him peace. But to give him the release he needs, she may need to sacrifice the most powerful love she's ever known.
Cowboy Seeking a Second Chance – Janice Whiteaker
Ten years ago Boone Pace made a mistake out of selfishness and immaturity.
He's regretted it ever since.
Competing as a professional rodeo cowboy was everything he wanted. All that mattered. An opportunity he wouldn't pass by.
But it meant leaving his high-school sweetheart behind.
Mae Wells was sweet, and innocent, and quiet. Not the kind of girl you dragged away from her family and home to follow you around the country.
At eighteen it didn't seem like a huge sacrifice.
But at almost thirty, Boone's lived enough and lost enough to realize he threw away something precious.
Something he's been chasing ever since.
Something he intends to have again.
The Promise of Jenny Jones – Maggie Osborne
A desperate mother takes Jenny Jones' place in front of a firing squad in exchange for Jenny's promise to see her daughter safely to California. Though she and the six-year-old Graciela get off to a rocky start, Jenny will do everything in her power to keep her promise, even with the child's cousins in hot pursuit. Then she is mysteriously drawn to the handsome cowboy Ty Sanders, and though neither know it yet, their purpose is the same.
The Reluctant Cowboy – Kate Pearce
A former cowboy and a beautiful historian find their future on a California ranch in this contemporary cowboy romance book by the New York Times bestselling author.
Determined to save the Morgan ranch, historian January Mitchell has pinned her hopes on the surprisingly rugged, surprisingly likable, and exasperatingly stubborn Chase. Surely his love of this breathtaking, mysterious land runs deep enough that he'll once again embrace his inner cowboy. Or maybe, despite both of their skittish hearts, she'll find a way to get him back in the saddle…any which way she can.
Kit McBride Gets a Wife – Amy Barry

Kit McBride knows that Buck's Creek, Montana, is no place to find a wife. Between him and his three brothers—plus little Junebug—they manage all right on their own, thank you very much. But unbeknownst to Kit, his sister is sick to death of cleaning, cooking, and mending for her big brothers, so she places an ad in The Matrimonial News to get them hitched.

After Maddy Mooney emigrated from Ireland, she found employment with an eccentric but poor widow. When her mistress decides to answer an ad for a mail-order bride, Madd​y is dragged along for the ride to Montana.

The Best Man Plan – Jaci Burton
New York Times bestselling author Jaci Burton kicks off her dreamy new Boots and Bouquets series in these friends-to-lovers cowboy romance books.

Three days before Erin Bellini's wedding, her fiancé breaks up with her…in an email.

Hurt and embarrassed, she turns to veterinarian Jason Callum, who's both the best man and the hottest guy she knows. But Jason wants a lot more than just a one-night stand with the woman he's cared about for years. He's intent on taking things slow, determined to show Erin what real love can look like.

Jason intends to convince her that he's the best man for her, and that what they have together is a true love that will last forever…
Kiss Me Now, Cowboy – Dylann Crush
Professional bull rider Justin Forza might have to trade his cowboy boots for flip flops to win the woman he loves.

Forzas aren't quitters. That's the motto professional bull rider Justin Forza's dad has drilled into his head since the first time he climbed into the bucking chute. After a serious injury, doctor's orders are to stay out of the arena. But if Justin can win one more championship, he'll be able to continue the family legacy.

Emmeline Porter lives by one rule: never date a bull rider. She's seen the damage a bad ride can cause. As a last resort to stop Justin from returning to the rodeo circuit, she convinces him to take a trip to Paradise Island, a tropical haven off the coast of Texas.

The close quarters and island adventures put their friendship to the test, and it's not long before real feelings surface and threaten to sweep them both away.
Cowboy Bikers MC – Esther E. Schmidt
When eyes meet and make two hearts beat as one, there's no holding the reins. Lust will take a turn and gallop toward love at full speed, taking on any danger it might face along the way.

Weston – I'm the president of an MC located at a huge ranch which breeds both longhorns and quarter horses. I'm not just a biker, a cowboy or a rancher, but I am a man of many trades and talents. And one of those is to protect the one who captured my attention at first glance.

Harlene – My father might have kept me away from The Iron Hot Blood Ranch, but now I have no choice since I have a veterinary clinic to run and animals to save. But it seems in the end, I'm the one who needs saving.
Breathless – Beverly Jenkins
A strong-willed beauty finds herself in the arms of the handsome drifter from her past, in this second book in the sizzling Cowboy Romance Books series set in the Old West, from USA Today bestselling author Beverly Jenkins.
All it takes is one touch . . .
As manager of one of the finest hotels in Arizona Territory, Portia Carmichael has respect and stability—qualities sorely missing from her harsh childhood. She refuses to jeopardize that by hitching herself to the wrong man. Suitors are plentiful, but none of them has ever looked quite as tempting as the family friend who just rode into town…and none has looked at her with such intensity and heat.
A Rancher's Heart – Vivian Arend
Caleb Stone is wearing too many hats and it's making him crankier than usual.

Tamara Coleman doesn't regret the choices that led to losing her job, but she definitely needs a fresh start. When a friend recommends her for a nanny position in a new town, she swears this time it'll be different.

With two people fighting their true natures, something's going to give. Luckily, there's more than one way to capture a rancher's heart.
Running Wild: The Men from Battle Ridge – Linda Jones
Carlin Reed lives in fear, off the grid, moving from place to place. So Battle Ridge, Wyoming, a small town in the middle of nowhere, seems like a good place to lie low for a while. But after becoming cook and housekeeper to cattle rancher Zeke Decker, Carlin suspects that she's made her first mistake. Rugged, sexy, and too distracting for his own good, Zeke is pure temptation mixed with something deep and primal that makes Carlin feel almost safe. Soon things are getting way too hot in the kitchen.

Zeke doesn't challenge Carlin's terms: cash, dead bolts, and no questions. It is easy to see that she's a woman in trouble. Problem is, he's so blindsided by his attraction to her he can't think straight. Zeke tries to stay all business, no complications—but that game plan is sabotaged the second Carlin gets under his skin. And when her terrifying past follows her to the ranch, Carlin faces a heartbreaking choice: run away from the man she loves, or put him in the crosshairs of a madman.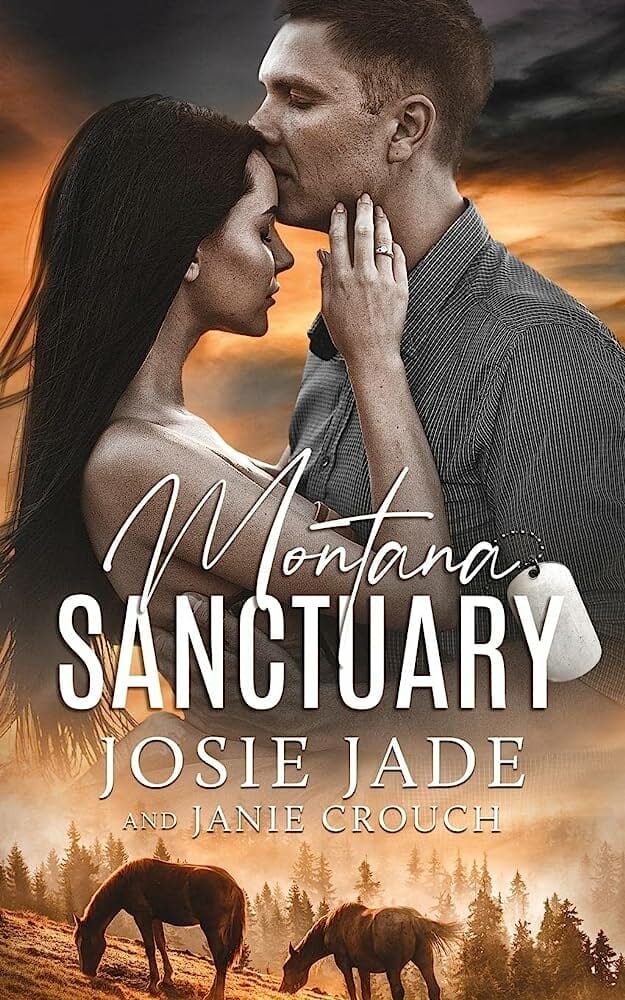 Montana Sanctuary – Josie Jade

They aren't doctors, but they can offer the healing freedom of their Montana range. And they specialize in training service and emotional support animals to help sooth even the worst emotional scars.

Usually, soldiers show up at their door. But this time it's Evelyn Taylor—a soldier in a very different kind of war.

She's as skittish as one of the horses Lucas gentles. But he's learned how to be patient with animals, and he's more than happy to be patient with this quiet beauty too.

When Evelyn's past nightmares show up in Montana, she thinks she has to run again, but Lucas isn't going to let that happen. He's protected his country against the worst types of threats, and he'll protect her too.

She's met the rancher, but now she's about to meet the SEAL.
A Nanny for the Grumpy Cowboy – Hanna Hart
Drake Rolston is a grumpy single dad with a chip on his shoulder larger than Texas.
When his long-time nanny quits, he is in desperate need of a new one.
But when there is slim pickings in a small town, desperate times call for desperate measures…and Drake
decides to take a chance with Freddie and his heart.
Behind those handsome rugged features, Drake looked like he was angry at the world… and maybe he
was.
But when a near accident brings out an even bigger secret…
How long until the surly cowboy's flame goes out?
Montana Sky – Nora Roberts
Cowboy Romance Books from Bestselling Author Nora Roberts!
When Jack Mercy died, he left behind a ranch worth nearly twenty million dollars. Now his three daughters—each born of a different mother, and each unknown by the others—are gathered to hear the reading of the will. But the women are shocked to learn that before any of them can inherit, they must live together on the ranch for one year.
For Tess, a screenwriter who just wants to collect her cash and get back to Hollywood, it's a nightmare. For Lily, on the run from her abusive ex-husband, it's a refuge. And for Willa—who grew up on the ranch—it's an intrusion into her rightful home.
They are sisters…and strangers. Now they face a challenge: to put their bitterness aside and live like a family.
Grumpy Cowboy – Max Monroe
It was supposed to be a simple favor for my very important boss, Frank Kaminsky of the Salt Lake Slammers professional basketball team—go to his good friend Tex Jameson's luxury ranch and provide personal medical care for his recently injured teenage son.

I thought it'd be a working vacation of sorts—a chance for my city-girl self to experience something I would never otherwise do—but everything is upside down, and absolutely nothing is as I thought it would be.

For one, this patient is not a teenage boy.

Not. Even. Close.
One Night with a Cowboy – Cat Johnson
One Sweet Ride. . .Oh yeah. A single look at the leggy blonde in the stands and Tucker Jenkins is ready to buck all night long. It's time to forget all about his cheating ex and his usual hands off policy.
One Hot Night. . .Becca Hart is an East Coast professor. Not a buckle bunny. But no degree can prepare her for the moves of the sexy bull rider she hooks up with at her first rodeo. . .or the shock of finding him at her first Oklahoma State University staff meeting.
One Happy Ending. . .Tuck knows it's all about holding on, no matter how wild the ride. Now he just has to convince Becca that a rough start out of the chute doesn't mean they aren't a smokin' combination.
Cowboy Heat: Hell Yeah! – Sable Hunter
Aron McCoy has sworn off women – except for sex.
When Libby Fontaine arrives at Aron's Tebow Ranch, she is determined to cram a lifetime of living into a few short months. The doctor has told her that she can't count on her remission from leukemia being a permanent one.
Their attraction to one another is instantaneous and overwhelming. But when Aron finds out that Libby is innocent – he backs off. He has nothing to offer a girl who deserves white lace and promises. Then Aron catches Libby pleasuring herself in his stock tank and hears her cry out his name – and the heat is on.
Cowboy Romance Books: Other Genres You May Enjoy
There are plenty things to enjoy about Cowboy Romance Books. Is it the time-setting? The occasional taboo nature? Or is it the fitness of the cowboys and their impressive physique? No matter your reason for finding passion in these steamy books, we're here to find more for you to enjoy!
For Cowboy Romance Books which are set in the Wild West, you may be leaning towards the intrique of the past. Romance in forgotten times without the present tinder-romances, or the hookup culture of the present. Why not try some of these Historical Romance books?
Fan of the ho-down rodeo in Cowboy Romance Books? Why not try Rockstar Romance! Fame, fortune, drugs, sex, and rock n ' roll! Unleash your inner groupie with some tantalising encounters with some of the world's biggest stars.
Looking for the mystery of a world so different, its history feels almost like fiction? Well… maybe it is partially fiction. But embellishing the facts is a part of the appeal of cowboy romance books! Why not move away from the dusty plains and towards the salty seven seas with some Pirate Romance Books?
---
Frequently Asked Questions
Who is the best Western romance author?
We have to give credit to Janet Dailey, who has sold over 300 million of her Western Romance books worldwide. Alongside we must praise Julie Garwood, Lauren Landish, and Natalie Dean.
What are dirty romance novels called?
There are plenty of names for such novels. Erotica for some, smut for others, spicy books, steamy books – there are endless variations on names for these genres!
What is Western romance?
Western Romance literature denotes a genre subset of Romance literature, sometimes referred to as cowboy romance. Works within this category typically adhere to the characteristics of Romance but take place in a Western setting, frequently the American frontier.
---