Get An Exclusive Look Inside CONTRACTUAL OBLIGATIONS By Elle Rivers
And Enter To Win A Signed Paperback Copy!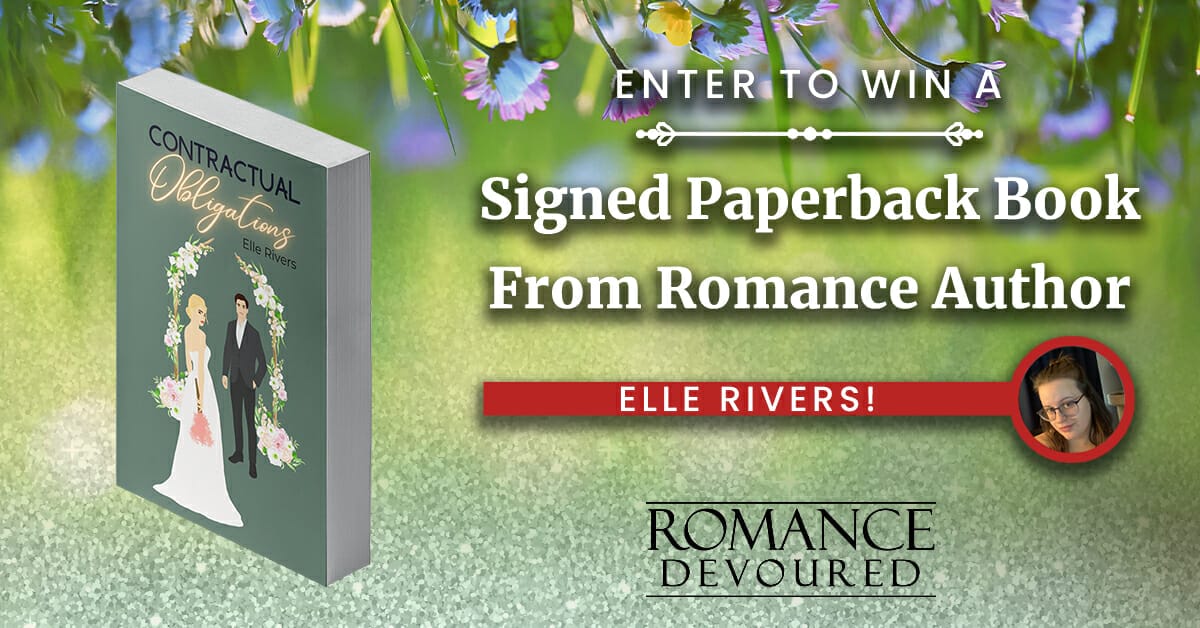 Romance Author Elle Rivers is celebrating the release of her new book, Contractual Obligations, by giving away an amazing prize to 1 lucky winner! Click here to enter.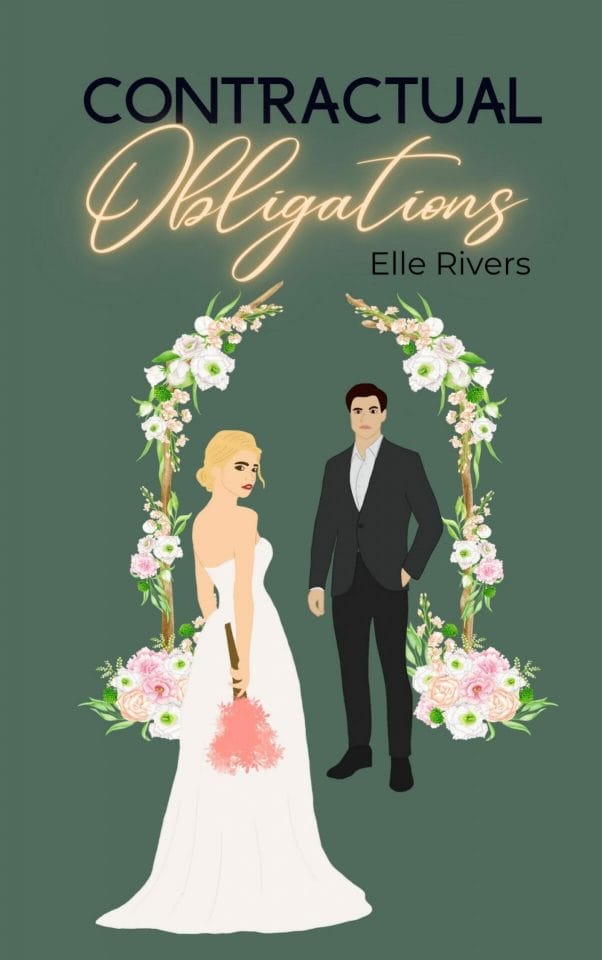 When Lily is offered a ticket out of the career and life she hates, she takes it. Even if it means signing a contract to marry the attractive but aloof Sebastian Miller for five years.
Her job is simple: play the happy house wife in person and on social media and she will get awarded a million dollars of her inheritance. That money is more than enough for her to start a life on her own and away from her controlling parents. It should be easy.
But four years in, she's more than ready to be done with this marriage. She's pretty sure her husband hates her, and she longs for the freedom the end of their contract will bring—a freedom that is threatened when she's called to meet Sebastian's father, the orchestrator of this whole sham. She worries he will try to extend their contractual marriage.
What he does is worse.
Forced to move across the country due to a promotion for Sebastian is her worst nightmare, but her only choice is to pretend to be fine.
She prepares for the last year of their marriage to be more cold indifference, but being stuck in a new city shows a sweeter side of Sebastian that Lily never thought possible. Gone is the indifferent man she knows. In his place is the kind and patient man of her dreams.
But their clock is ticking—only one year of their marriage remains. Will they find love or will contractual obligations get in the way?
Contractual Obligations is a full length, standalone novel written in first person. If you like heartwarming romance, protective husbands, and spicy action, then this is the novel for you!
Get Your Copy Here
---
Excerpt from Contractual Obligations by Elle Rivers
I tried not to balk at how Sebastian could buy a house outright. He made a lot of money as a director. I had no idea how much he would make as a CFO.
"I am assuming you'll have opinions on where we live," Sebastian added.
I couldn't care less, if I were being honest.
"Sure," I said. "I'll be ready by tomorrow."
"I feel the need to remind you that this is not a good time to set up the perfect Instagram shot. We're there to find a house, not pose."
"I understand," I said, smothering an indignant reply.
"I'll have my assistant book us a flight."
A ball of cotton found its way into my throat at the mention of his assistant. I wasn't foolish enough to think that Sebastian wasn't sleeping around, and Heather was definitely one of the women he saw. She looked at him like he was the sun and the moon.
I never paid attention to him looking at her to see if he felt the same.
"Okay," I said.
There was a beat of silence in the absurdly long elevator ride.
One question rattled around in my head, begging to be asked.
"Are you looking forward to this?"
He paused, and then turned. If I didn't know any better, I'd say he was angry.
"It's like you said. It's a great opportunity."
It didn't sound like he believed his own words. A glimmer of undesired hope bloomed in my chest.
"A great one to exercise control, perhaps."
Sebastian turned to me again, looking alarmed.
"I . . . mean your control. Of an office. You'll be in power."
Sebastian's shock cleared, and his expression folded into the one I knew well. "Of course."
---
Meet The Author

Elle Rivers lives in Tennessee with her husband, son and six cats. When not writing, she can be found reading, staring at a blank document, or making poorly timed jokes that sometimes make it to Twitter. She can be found on Twitter and Instagram as Elleswrites and on Tiktok as AuthorElleRivers.
Interview with Elle Rivers
Q: Hi, Elle Rivers! Tell us about your publishing journey. Did you always want to be an author?
ER: I am very shy, so putting myself out there with publishing has been such an amazing challenge. I always wanted to write and eventually share my work, but it always felt like a far-off goal. I am so proud of myself for getting out of my shell to share my work. There is never a day when I regret it.
Q: What drew you to your book's genre? Why that story?
ER: I love connections and happy endings. Romance is about a human connection is always going to end happily. Knowing things will be okay gives me such peace as a reader and I am so inspired by love stories.
Contractual Obligations started as a challenge. I wanted to write something in the first person single POV. I am used to dual POV third person, so I loved getting out of my comfort zone.
Q: What is your favorite trope to write and why?
ER: The roommate trope. This also falls into forced proximity, but there is something so fun about characters stuck in the same house for me.
Q: What is your book about?
ER: Lily is an Instagram famous model, something I have no experience with. She goes through a journey of self-discovery. In the beginning, every choice is made for her. By the end of the book, she (literally) takes her power into her own hands.
Q: Tell us about your heroine. What inspired her quirks and struggles?
ER: Lily is a character who isn't who she wants to be. She hates Instagram and modelling, but her family has pushed her into it. She wears makeup every day but longs to see her own freckles. Secretly, she's a famous author who made a whole world for herself and she has to keep that secret from everyone she knows.
Q: Tell us about your hero. What motivates him?
ER: Sebastian is a cinnamon roll from the start. He wants Lily to be happy, even though he doesn't like what she does for a living. (Spoiler alert. Neither does she.) He's motivated by her smiles and the small glimpses of the real her. He only wants the best for her.
This Or That Questions:
Coke or Pepsi? Coke
Book or Movie? Book
City or Country? City
Spiders or Snakes? Snakes
Summer or Winter? Summer
Early or Late? Late
Enter To Win An Amazing Prize From Elle Rivers
Click Here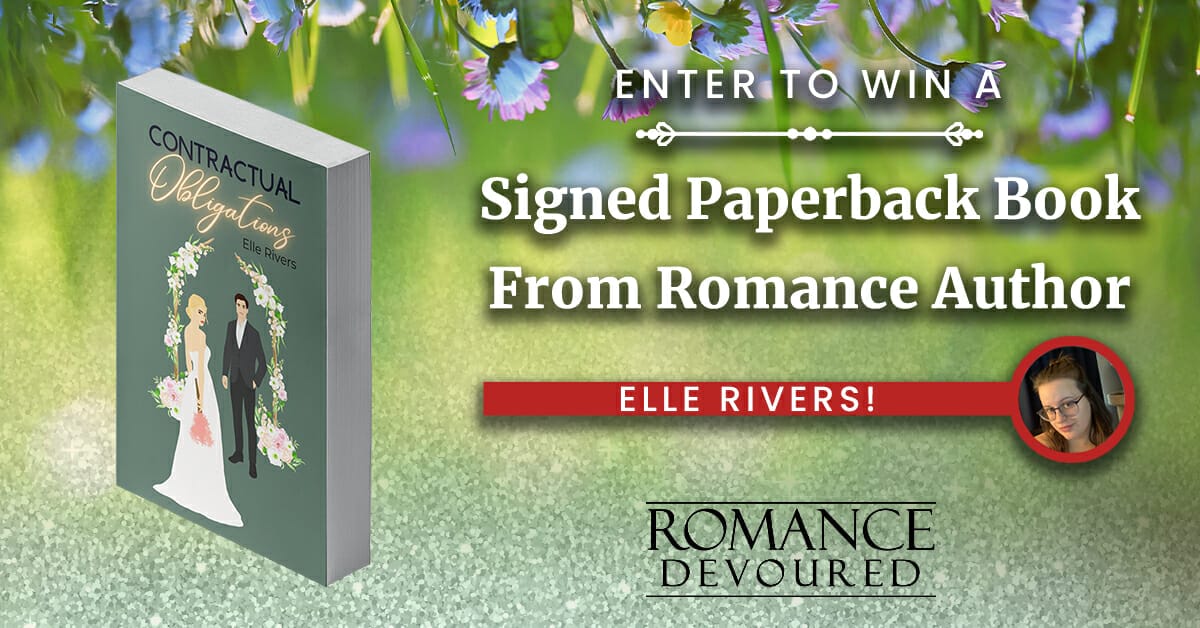 Like this post? Check out SEDUCING SHELLY by Lacy Jane >>