Ali Hazelwood's writing is in a league of its own. Have you read The Love Hypothesis and suddenly have a burning need for more STEM Enemies-to-lovers goodness? Fear not! We've gathered 25 of our favorite books like The Love Hypothesis for you to dive straight into!
Table of Contents [CLICK HERE TO OPEN]
Books Like The Love Hypothesis
More Ali Hazelwood Books!
What could be more like The Love Hypothesis than Ali Hazelwood's other hit books! Check out the STEMist novellas and Ali Hazelwood's other full length title, Love On The Brain for more STEM romance!
Under One Roof
As an environmental engineer, Mara knows all about the delicate nature of ecosystems. They require balance. And leaving the thermostat alone. And not stealing someone else's food. Other rules Liam, her detestable big-oil lawyer of a roommate, knows nothing about. Okay, sure, technically she's the interloper. Liam was already entrenched in his aunt's house like some glowering grumpy giant when Mara moved in, with his big muscles and kissable mouth just sitting there on the couch tempting respectable scientists to the dark side…but Helena was her mentor and Mara's not about to move out and give up her inheritance without a fight.

The problem is, living with someone means getting to know them. And the more Mara finds out about Liam, the harder it is to loathe him…and the easier it is to love him.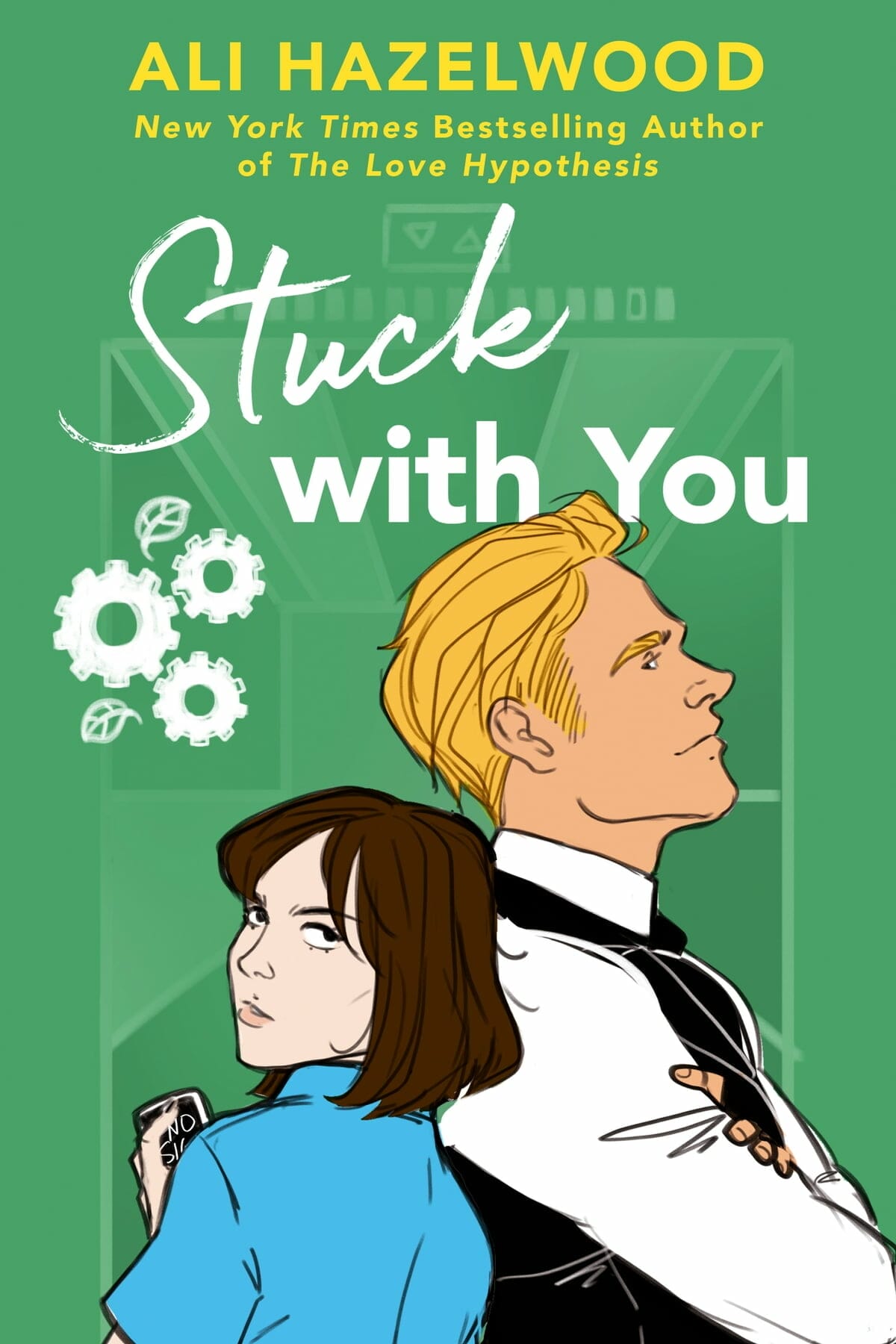 Stuck With You
Logically, Sadie knows that civil engineers are supposed to build bridges. However, as a woman of STEM she also understands that variables can change, and when you are stuck for hours in a tiny New York elevator with the man who broke your heart, you earn the right to burn that brawny, blond bridge to the ground. Erik can apologize all he wants, but to quote her rebel leader—she'd just as soon kiss a Wookiee.

Not even the most sophisticated of Sadie's superstitious rituals could have predicted such a disastrous reunion. But while she refuses to acknowledge the siren call of Erik's steely forearms or the way his voice softens when he offers her his sweater, Sadie can't help but wonder if there might be more layers to her cold-hearted nemesis than meet the eye. Maybe, possibly, even burned bridges can still be crossed….
Below Zero
Hannah's got a bad feeling about this. Not only has the NASA aerospace engineer found herself injured and stranded at a remote Arctic research station—but the one person willing to undertake the hazardous rescue mission is her longtime rival.

Ian has been many things to Hannah: the villain who tried to veto her expedition and ruin her career, the man who stars in her most deliciously lurid dreams…but he's never played the hero. So why is he risking everything to be here? And why does his presence seem just as dangerous to her heart as the coming snowstorm?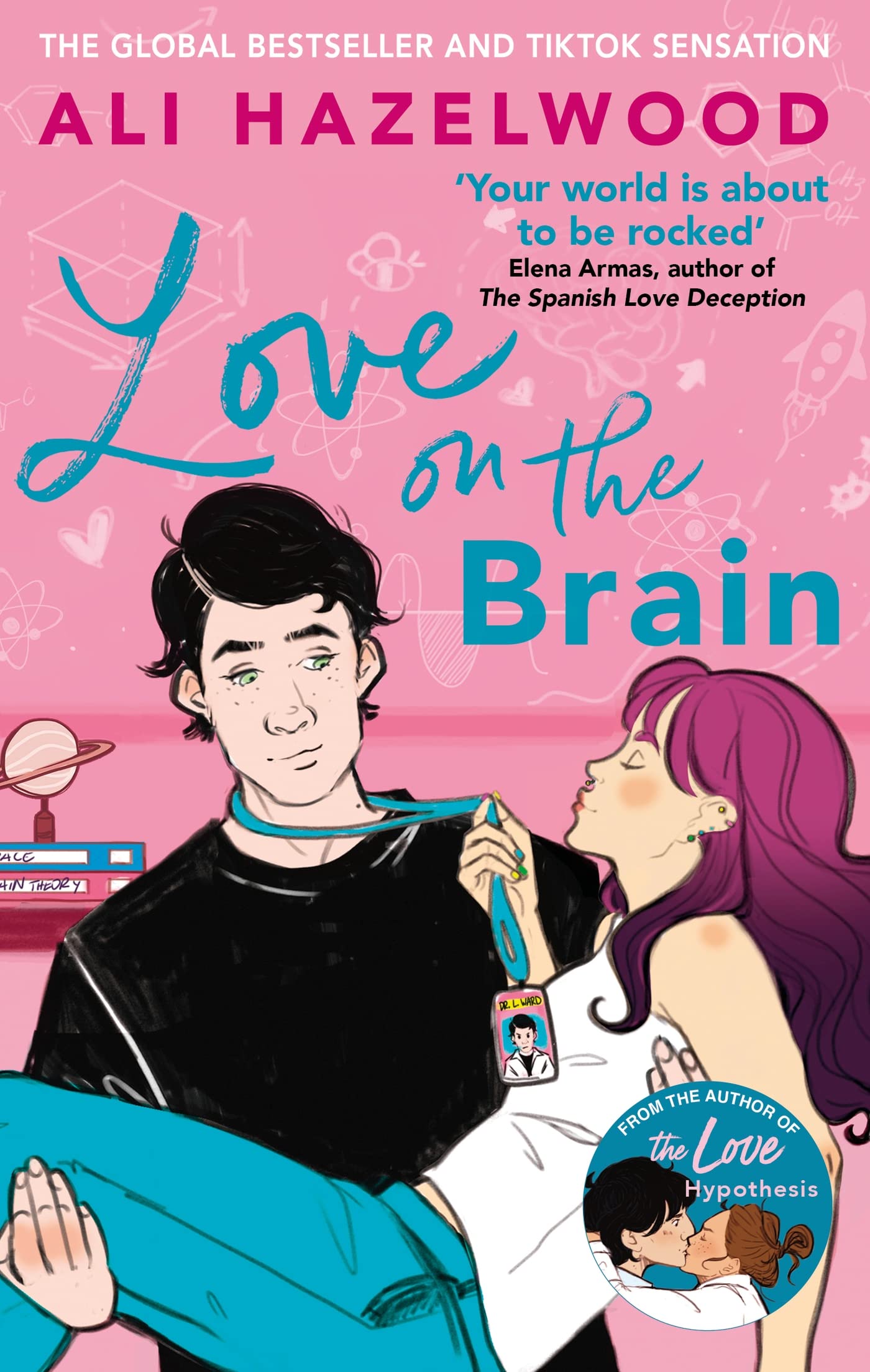 Love On The Brain
Like an avenging, purple-haired Jedi bringing balance to the mansplained universe, Bee Königswasser lives by a simple code: What would Marie Curie do? If NASA offered her the lead on a neuroengineering project—a literal dream come true after years scraping by on the crumbs of academia—Marie would accept without hesitation. Duh. But the mother of modern physics never had to co-lead with Levi Ward.

Levi is attractive in a tall, dark, and piercing-eyes kind of way. And sure, he caught her in his powerfully corded arms like a romance novel hero when she accidentally damseled in distress on her first day in the lab. But Levi made his feelings toward Bee very clear in grad school—archenemies work best employed in their own galaxies far, far away.

Now, her equipment is missing, the staff is ignoring her, and Bee finds her floundering career in somewhat of a pickle. Perhaps it's her occipital cortex playing tricks on her, but Bee could swear she can see Levi softening into an ally, backing her plays, seconding her ideas…devouring her with those eyes. And the possibilities have all her neurons firing. But when it comes time to actually make a move and put her heart on the line, there's only one question that matters: What will Bee Königswasser do?
Other Books Like The Love Hypothesis
Once you have completed Ali Hazelwood's bibliography check out the following books for more recommended reading!
The Right Swipe – Alisha Rai
Rhiannon Hunter may have revolutionized romance in the digital world, but in real life she only swipes right on her career—and the occasional hookup. The cynical dating app creator controls her love life with a few key rules:
– Nude pics are by invitation only
– If someone stands you up, block them with extreme prejudice
– Protect your heart
Despite the more conventional meeting, fans of The Love Hypothesis will fall for this STEM protagonist and her driven personality!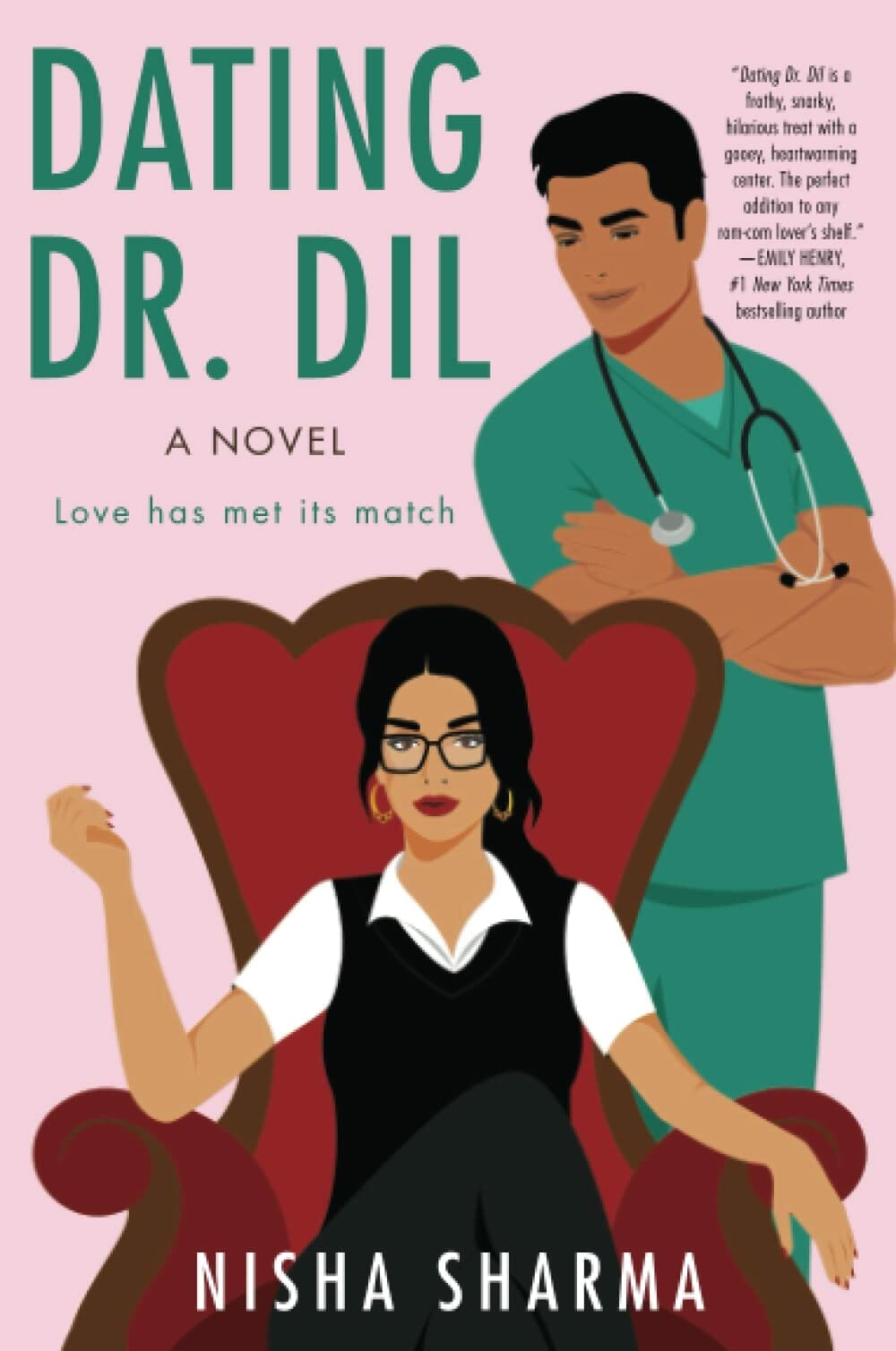 Dating Dr Dil – Nisha Sharma
Hi! I'm Kareena Mann. As cheesy as it sounds, I'm looking for my soulmate. In four months. And he must gain the approval of my meddling aunties.
Kareena dreams of having a perfect love story like her parents did. That's why on the morning of her thirtieth birthday, she's decided to suit up and enter the dating arena. When her widowed father announces he's retiring and selling their home after her sister's engagement party, Kareena makes a deal with him. If she can find her soulmate by the date of the party, he'll gift her the house, and she'll be able to keep her mother's legacy alive.
With its diverse cast, STEM-focused lovers and a little bit of cheeky fake-dating, it's no surprise that this is one of the more understated books like The Love Hypothesis!
The Trouble with Hating You – Sajni Patel
Liya Thakkar is a successful biochemical engineer, takeout enthusiast, and happily single woman. The moment she realizes her parents' latest dinner party is a setup with the man they want her to marry, she's out the back door in a flash. Imagine her surprise when the same guy shows up at her office a week later — the new lawyer hired to save her struggling company. What's not surprising: he's not too thrilled to see her either after that humiliating fiasco.
If your favorite part of Hazelwood's novels is the exciting enemies-to-lovers dynamic then you're in luck; this book focuses on that thrilling dynamic, making it one of the more tense books like The Love Hypothesis on this list.
You Had Me at Hola: A Novel – Alexis Daria
Leading Ladies do not end up on tabloid covers.
After a messy public breakup, soap opera darling Jasmine Lin Rodriguez finds her face splashed across the tabloids. When she returns to her hometown of New York City to film the starring role in a bilingual romantic comedy for the number one streaming service in the country, Jasmine figures her new "Leading Lady Plan" should be easy enough to follow—until a casting shake-up pairs her with telenovela hunk Ashton Suárez.
Two lovers who work together? Making their jobs difficult? A diverse cast? It's no surprise this exciting new novel is on this list.
People We Meet on Vacation – Emily Henry
Two best friends. Ten summer trips. One last chance to fall in love.

Poppy and Alex. Alex and Poppy. They have nothing in common. She's a wild child; he wears khakis. Somehow, ever since a fateful car share home from college many years ago, they are the very best of friends. For most of the year they live far apart—she's in New York City, and he's in their small hometown—but every summer, for a decade, they have taken one glorious week of vacation together.
Until two years ago, when they ruined everything. They haven't spoken since.

If enemies-to-lovers is too tense for you, this fun summer friends-to-lovers novel is sure to hit that sweet spot!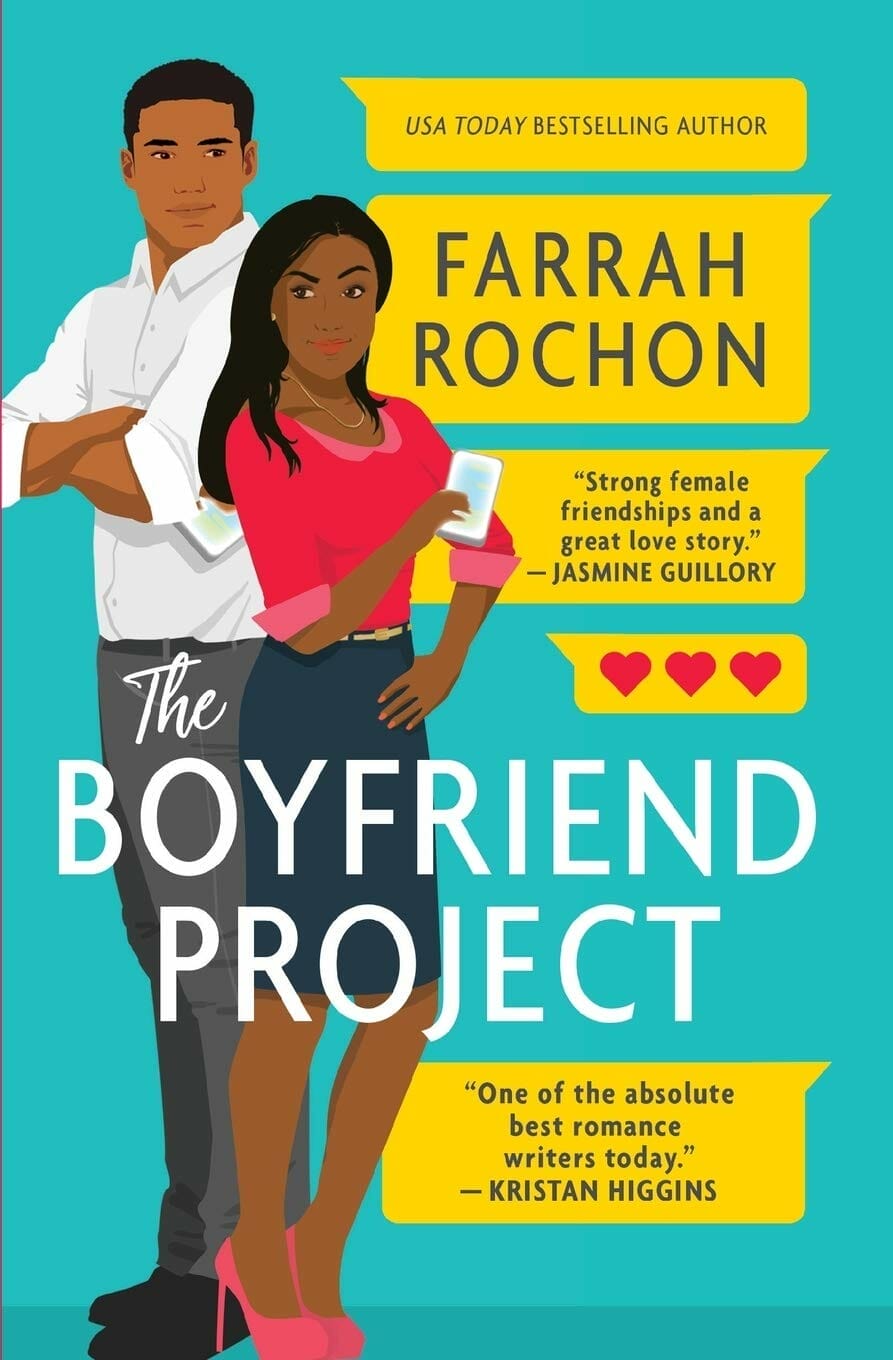 The Boyfriend Project – Farrah Rochon
Samiah Brooks never thought she would be "that" girl. But a live tweet of a horrific date just revealed the painful truth: she's been catfished by a three-timing jerk of a boyfriend. Suddenly Samiah — along with his two other "girlfriends," London and Taylor — have gone viral online.
Now the three new besties are making a pact to spend the next six months investing in themselves. No men and no dating. For once Samiah is putting herself first, and that includes finally developing the app she's always dreamed of creating. Which is the exact moment she meets the deliciously sexy Daniel Collins at work. What are the chances? But is Daniel really boyfriend material or is he maybe just a little too good to be true?
We love to see a girlboss putting her career first, only to have some stupidly sexy man to get in the way. I think it goes without saying why this exciting romance is a book like The Love Hypothesis.
The Lady's Guide to Celestial Mechanics – Olivia Waite
Catherine St Day looks forward to a quiet widowhood once her late husband's scientific legacy is fulfilled. She expected to hand off the translation and wash her hands of the project—instead, she is intrigued by the young woman who turns up at her door, begging to be allowed to do the work, and she agrees to let Lucy stay. But as Catherine finds herself longing for Lucy, everything she believes about herself and her life is tested.
While Lucy spends her days interpreting the complicated French text, she spends her nights falling in love with the alluring Catherine. But sabotage and old wounds threaten to sever the threads that bind them. Can Lucy and Catherine find the strength to stay together or are they doomed to be star-crossed lovers?
If you're sick of stupid boys, or simply want some WLW romance in your life, this heartstopping romance by Olivia Waite has been Waiteing here for you with its STEM lead!
How to Fail at Flirting – Denise Williams
hen her flailing department lands on the university's chopping block, Professor Naya Turner's friends convince her to shed her frumpy cardigan for an evening on the town. For one night her focus will stray from her demanding job and she'll tackle a new kind of to-do list. When she meets a charming stranger in town on business, he presents the perfect opportunity to check off the items on her list. Let the guy buy her a drink. Check. Try something new. Check. A no-strings-attached hookup. Check…almost.
This fun novel is a must-read for fans of The Love Hypothesis' focus on STEM protagonists!
My Mechanical Romance – Alexene Farol Follmuth
Bel doesn't want to think about the future. College apps? You're funny. Extracurriculars? Not a chance. Joining a robotics club filled with boys who ignore her or–even worse–constantly ask if she needs help? Please, anything but that. But when she accidentally reveals a talent for engineering in class, she has no choice. Enter Mateo Luna, the handsome captain of the club.

Teo instantly recognizes Bel's talent. He needs her on the team. And not just because he can't stop thinking about the tiny dusting of freckles around her eyes, or how she got him hooked on Taylor Swift–it's because Bel sees him. She challenges him. But when they seriously start butting heads, Bel wonders: Is there really room for a girl like her in STEM?
We think the blurb explains well enough why this one of the up-and-coming books like The Love Hypothesis!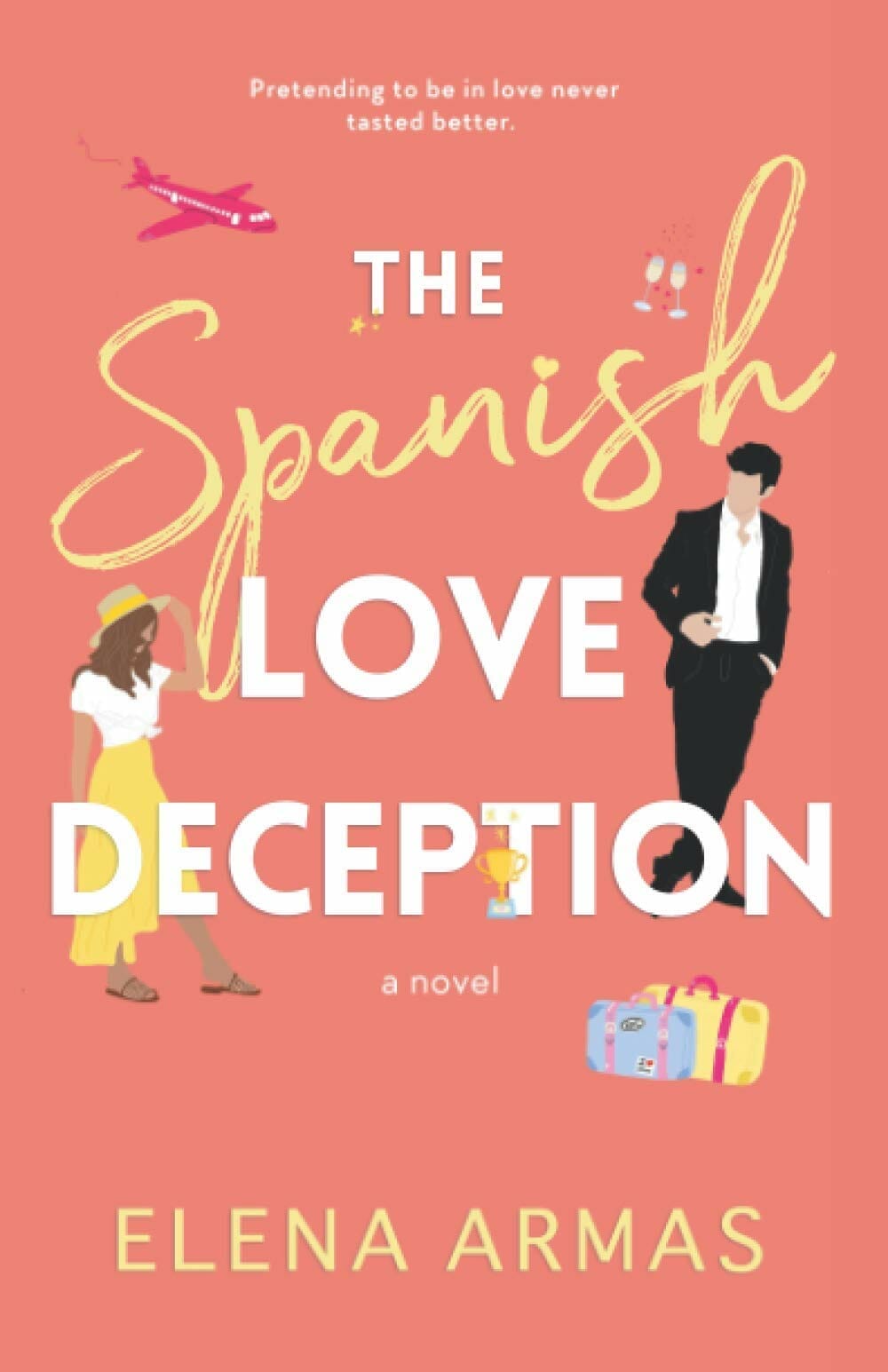 The Spanish Love Deception – Elena Armas
Catalina Martín desperately needs a date to her sister's wedding. Especially since her little white lie about her American boyfriend has spiralled out of control. Now everyone she knows—including her ex and his fiancée—will be there and eager to meet him.
She only has four weeks to find someone willing to cross the Atlantic and aid in her deception. New York to Spain is no short flight and her raucous family won't be easy to fool.
Enter Aaron Blackford—her tall, handsome, condescending colleague—who surprisingly offers to step in. She'd rather refuse; never has there been a more aggravating, blood-boiling, and insufferable man.
But Catalina is desperate, and as the wedding draws nearer, Aaron looks like her best option. And she begins to realize he might not be as terrible in the real world as he is at the office.
Maybe not STEM-focused, but one of the main reasons this quirky novel is one of the books like The Love Hypothesis is the use of Hazelwood's iconic grumpy/sunshine romance dynamic!
Some Kind of Magic – Mary Ann Marlowe
Biochemist Eden Sinclair has no idea that the scent she spritzed on herself before leaving the lab is designed to enhance pheromones. Or that the cute, grungy-looking guy she meets at a gig that evening is Adam Copeland. As in the Adam Copeland—international rock god and object of lust for a million women. Make that a million and one. By the time she learns the truth, she's already spent the (amazing, incredible) night in his bed…

We can't get enough of the lab scenes in The Love Hypothesis, and for this reason this novel is definitely a must read!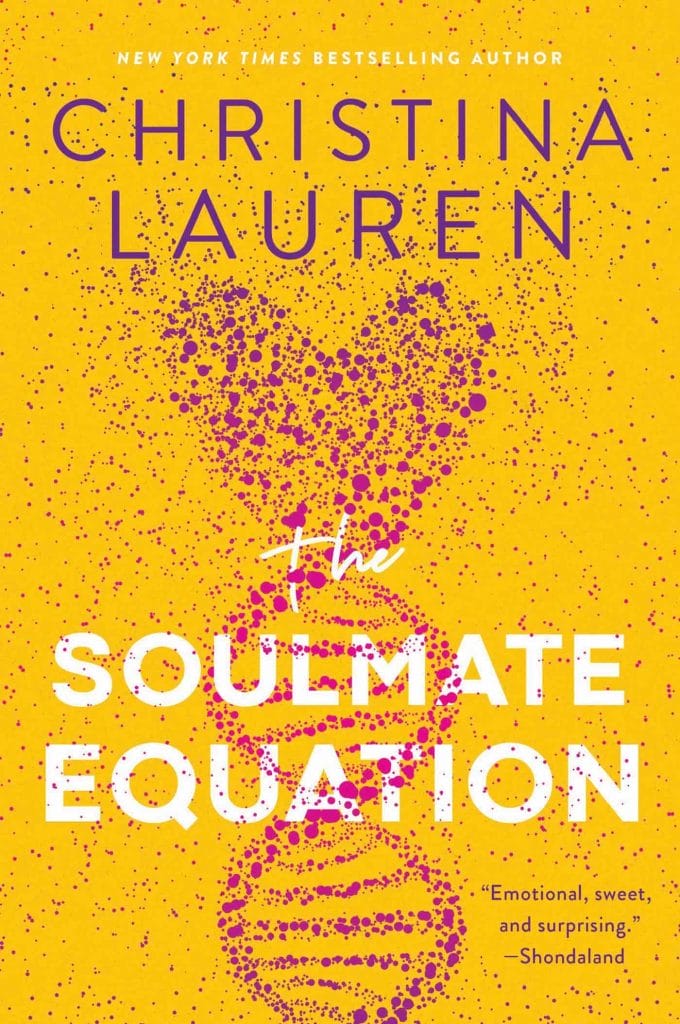 The Soulmate Equation – Christina Lauren
Single mom Jess Davis is a data and statistics wizard, but no amount of number crunching can convince her to step back into the dating world. Until she hears about GeneticAlly, a buzzy new DNA-based matchmaking company.
Where The Love Hypothesis forces two seemingly unlikely characters into a romance, The Soulmate Equation perfectly matches you with your lover according to your DNA. A fun take on the science-based romance!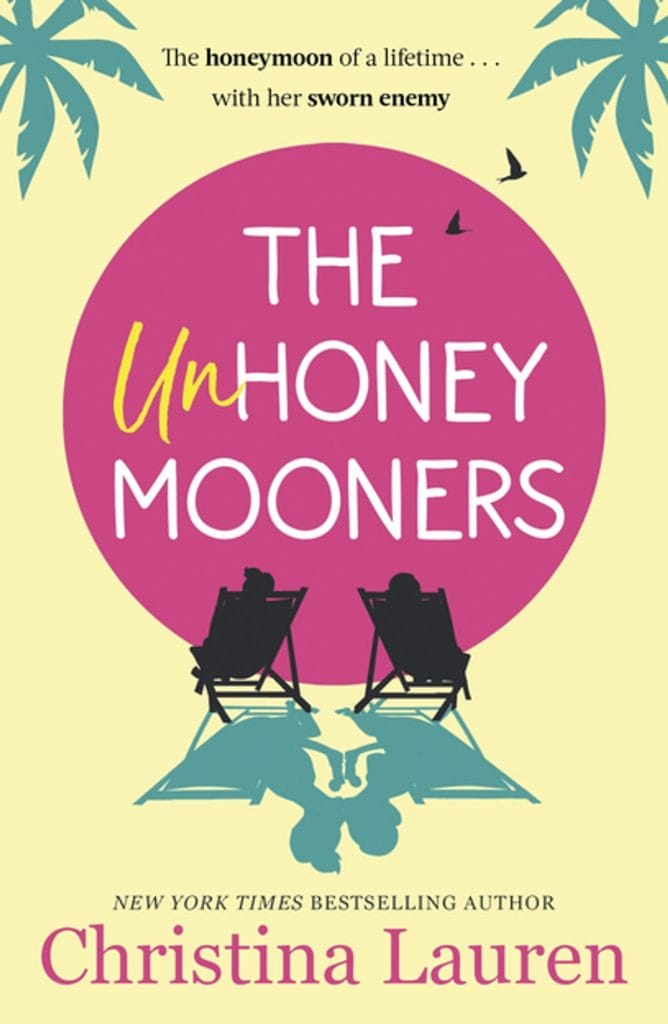 The Unhoneymooners – Christina Lauren
Olive is always unlucky; her identical twin sister Ami is the luckiest person in the world. While she's about to marry the man of her dreams, Olive is forced to be friends with her nemesis: the best man, Ethan. But when the entire wedding – except for Olive and Ethan – get food poisoning, there's an all-expenses-paid honeymoon in Hawaii up for grabs. Pretending to be newlyweds, the two take a trip to paradise.
Fake-dating and enemies-to-lovers? Fans of Hazelwood's tense dialogue and fun bickering will surely love this novel!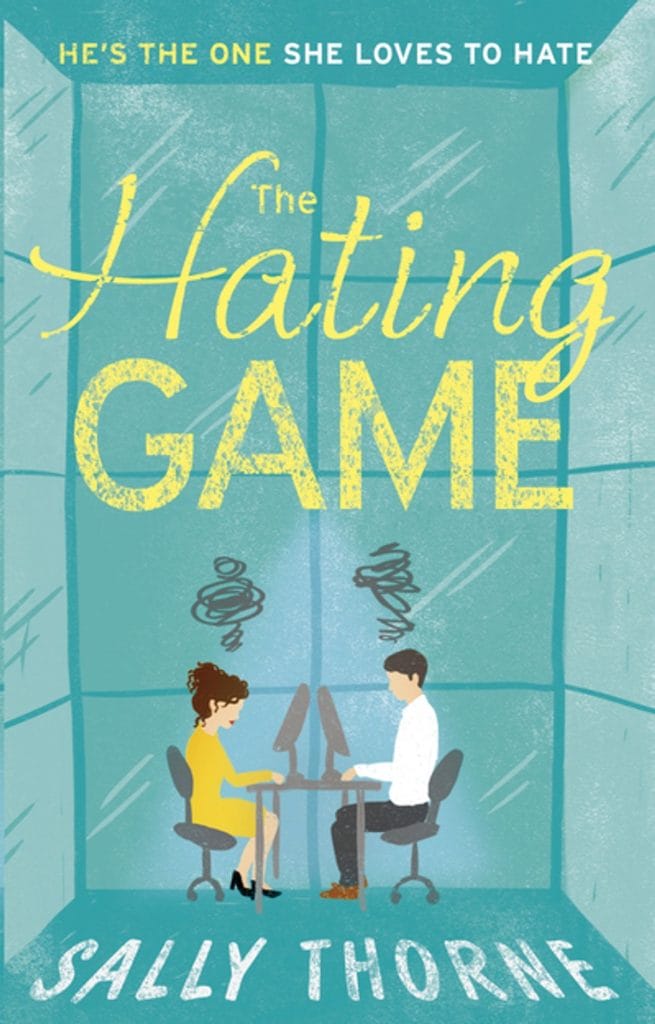 The Hating Game – Sally Thorne
Lucy HATES Joshua. She cannot understand his joyless, uptight approach to work. Joshua clearly doesn't understand how Lucy is so quirky and wants to be liked. Now they're up for the same promotion and Lucy has had enough of him. But as tension reaches boiling point, the real battle has only just begun.
There's no enemies-to-lovers trope that hits quite as hard as a workplace enemies-to-lovers. For those looking for books like The Love Hypothesis, this one might replicate the feeling of Hazelwood's books the best!
The Kiss Quotient – Helen Hoang
Stella Lane has no dating experience and her mother thinks its time for her to get married. She can't handle the awkwardness of one-on-one dating. To overcome this, she hires a male escort, Michael, to teach her to be a good girlfriend. The more time they spend together, the harder Michael falls for her.
With absolutely adorable characters and a heavy basis in STEM, this book reminds us dearly of The Love Hypothesis!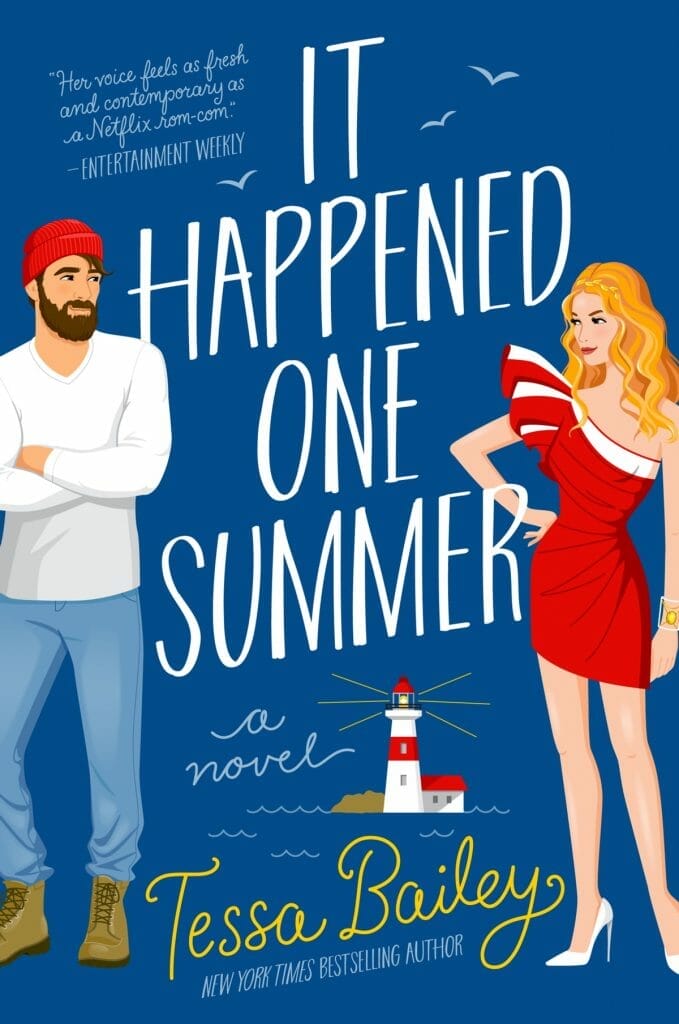 It Happened One Summer – Tessa Bailey
Piper Bellinger is fashionable, influential, and her reputation as a wild child means the paparazzi are constantly on her heels. When too much champagne and an out-of-control party lands her in the slammer, her stepfather decides to cut her off. And sends her to learn some responsibility at a dive bar in Washington.
Maybe you want to dial the romance down a little and appreciate a slow-burn while still having the fun rom-com vibe of The Love Hypothesis. This should be next on your list.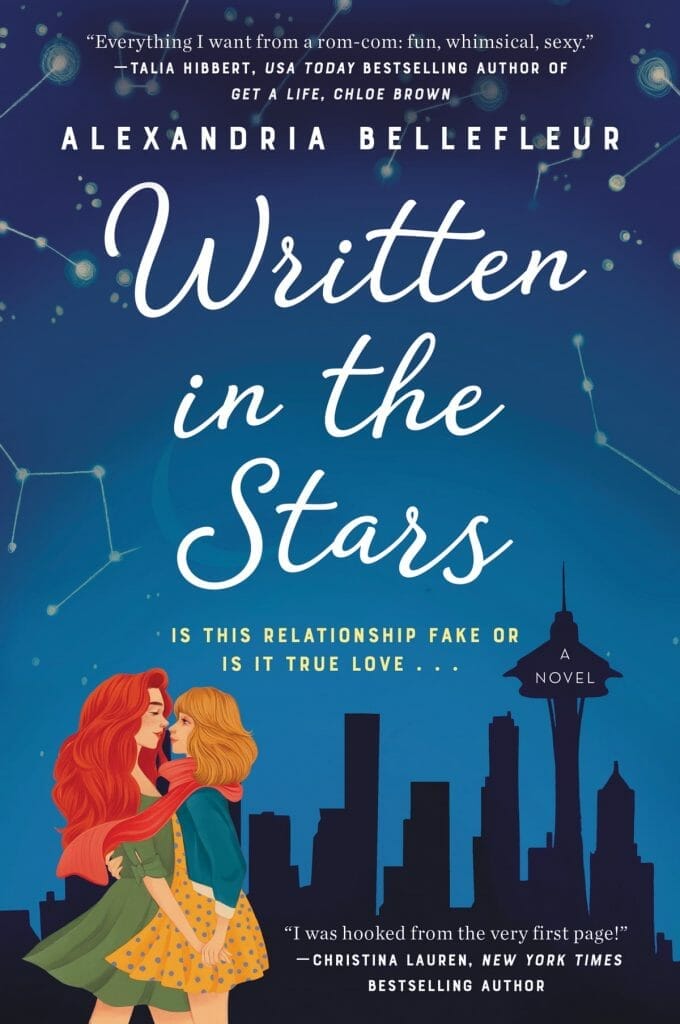 Written In The Stars – Alexandria Bellefleur
After a disastrous blind date, Darcy Lowell is desperate to stop her well-meaning brother from playing matchmaker ever again. Love and the inevitable heartbreak is the last thing she wants. So she lies and says her latest set up was a success. Darcy doesn't expect her lie to bite her in the ass.
Is This Relationship Fake or Is It True Love? Good question. Why not read and find out?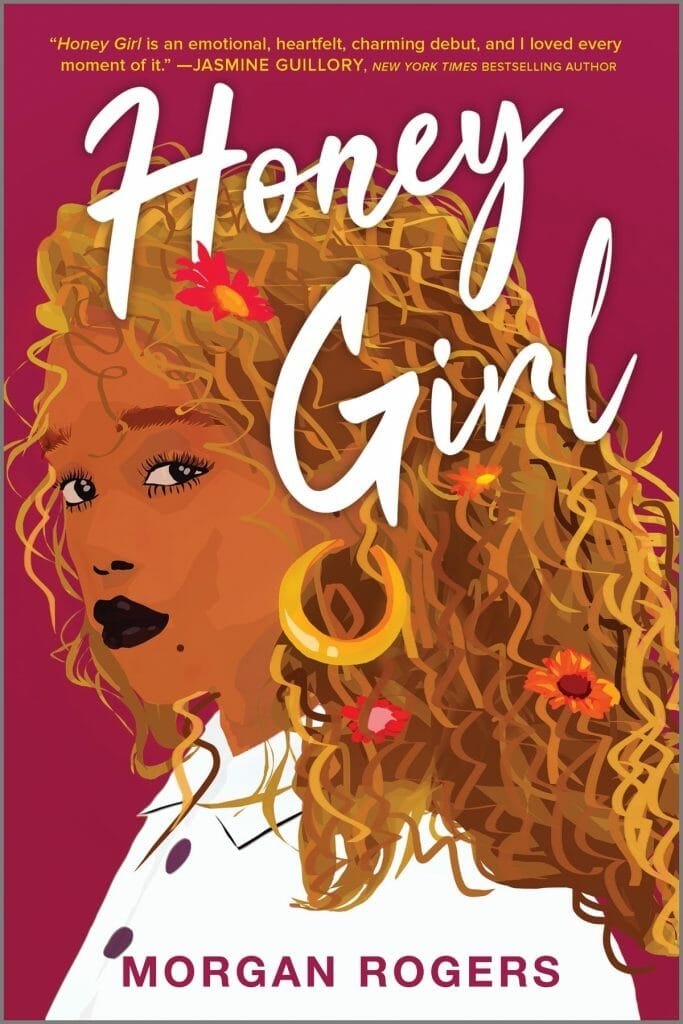 Honey Girl – Morgan Rogers
With her newly completed PhD in astronomy in hand, twenty-eight-year-old Grace Porter goes on a girls' trip to Vegas to celebrate. She is not the kind of person who goes to Vegas and gets drunkenly married to a woman whose name she doesn't know. Until she does exactly that.
Honey Girl is such a thrilling read it'll put stars in your eyes. With an astronomist protagonist, fans of The Love Hypothesis will surely fall in love with the characters!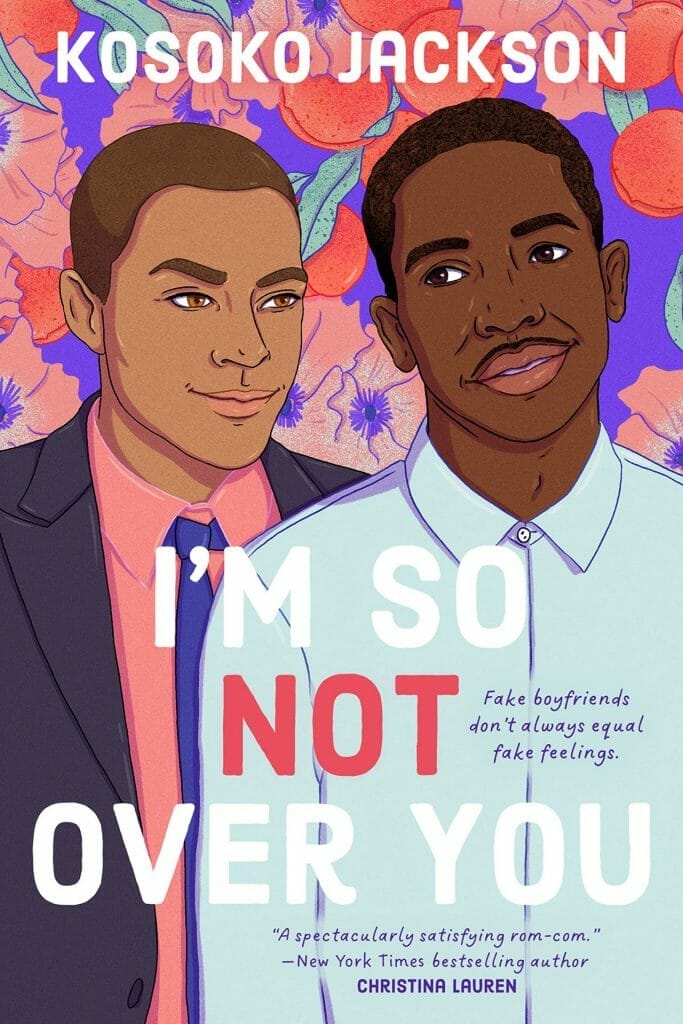 I'm So (Not) Over You – Kosoko Jackson
It's been months since aspiring journalist Kian Andrews has heard from his ex-boyfriend, Hudson Rivers. But an urgent text has them meeting at a café. Maybe Hudson wants to profusely apologize for the breakup. Or confess his undying love. But no, Hudson has a favor to ask. He wants Kian to pretend to be his boyfriend while his parents are in town.
Maybe a little less bickery than The Love Hypothesis, but this sweet fake-dating book reminds us of the overarching themes in Hazelwood's books.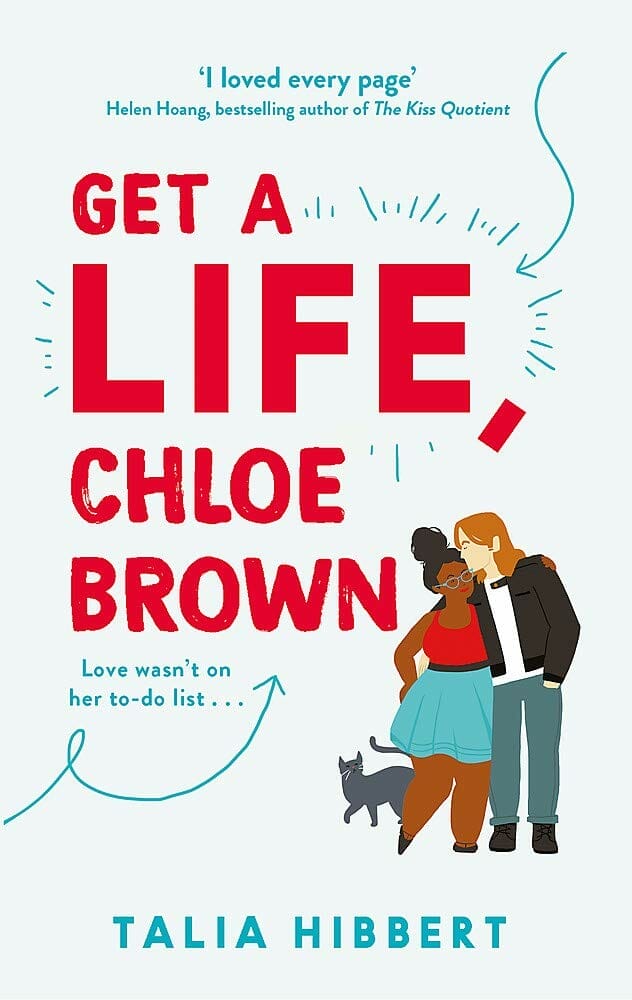 Get a Life, Chloe Brown – Talia Hibbert
Chloe Brown is a chronically ill computer geek with a goal, a plan, and a list. After almost dying, she comes up with seven directives to help her "Get a Life", and she has already completed the first. Finally moving out of her glamorous family's mansion.
Redford 'Red' Morgan is a handyman with tattoos, a motorcycle, and plenty of sex appeal. He's also an artist who paints at night and hides his work in the light of day, which Chloe knows because she spies on him occasionally. Just the teeniest, tiniest bit.
But when she enlists Red in her mission to rebel, she learns things about him that no spy session could teach her. Like why he clearly resents Chloe's wealthy background. And why he never shows his art to anyone. And what really lies beneath his rough exterior…
One of the best parts of The Love Hypothesis is the geeky and relatable protagonist. Look no further – Chloe Brown will have you falling in love!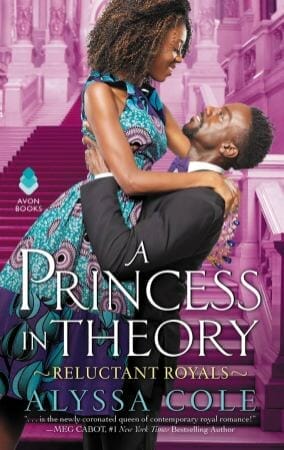 A Princess In Theory
Between grad school and multiple jobs, Naledi Smith doesn't have time for fairy tales…or patience for the constant e-mails claiming she's betrothed to an African prince. Sure. Right. Delete! As a former foster kid, she's learned that the only things she can depend on are herself and the scientific method, and a silly e-mail won't convince her otherwise.
Prince Thabiso is the sole heir to the throne of Thesolo, shouldering the hopes of his parents and his people. At the top of their list? His marriage. Ever dutiful, he tracks down his missing betrothed. When Naledi mistakes the prince for a pauper, Thabiso can't resist the chance to experience life—and love—without the burden of his crown.
The chemistry between them is instant and irresistible, and flirty friendship quickly evolves into passionate nights. But when the truth is revealed, can a princess in theory become a princess ever after?
Don't let the title put you astray, A Princess In Theory focuses heavy on the theory and this STEM-based romance should fill that Ali Hazelwood-shaped hole in your heart!
---
Frequently Asked Questions
Is The Love Hypothesis getting a movie?
Bisous Pictures have partnered with author Ali Hazelwood for an adaption of The Love Hypothesis!
Is The Love Hypothesis spicy?
It sure is – for an in depth look at the book check out our review!
Will The Love Hypothesis have a sequel?
Although there's no news of a sequel in the works, fans of her work will be happy to know that Ali Hazelwood books are all quite like The Love Hypothesis!
Can a 14 year old read The Love Hypothesis?
The short answer is no – the long answer is definitely no.