Sapphic romance books, or love stories between two women, is a genre that has seen a surge in popularity over the last few years. With more and more authors exploring the nuances of queer relationships, there is a growing selection of books featuring strong and diverse WLW characters.
From heart-wrenching coming-of-age stories to steamy adult romances, there is something for everyone in the world of sapphic romance. Here, we'll showcase 35 gripping sapphic romance books. From contemporary, to historical fiction, to fantasy, to steamy; there's something for everyone here!
Table of Contents [CLICK HERE TO OPEN]
Sapphic Romance Books
Love is love, and romance novels featuring two women falling in love can be just as heartwarming and captivating as any other love story. Sapphic romance books not only provide representation for LGBTQ+ readers but also offer a unique perspective on love and relationships. In this section, we've curated a list of must-read romance books, all of which have a Sapphic love story that will make you swoon, laugh, and cry. From slow-burn romances to steamy love affairs, these books explore the complexities of falling in love with another woman in all its beautiful forms.
This Is How You Lose the Time War – Amal El-Mohtar & Max Gladstone
Among the ashes of a dying world, an agent of the Commandment finds a letter. It reads: Burn before reading.

Thus begins an unlikely correspondence between two rival agents hellbent on securing the best possible future for their warring factions. Now, what began as a taunt, a battlefield boast, becomes something more.

Except the discovery of their bond would mean the death of each of them. There's still a war going on, after all. And someone has to win. That's how war works, right?
The Color Purple – Alice Walker
Celie has grown up poor in rural Georgia, despised by the society around her and abused by her own family. She strives to protect her sister, Nettie, from a similar fate, and while Nettie escapes to a new life as a missionary in Africa, Celie is left behind without her best friend and confidante, married off to an older suitor, and sentenced to a life alone with a harsh and brutal husband.

In an attempt to transcend a life that often seems too much to bear, Celie begins writing letters directly to God. She meets Shug Avery, her husband's mistress and a jazz singer with a zest for life, and her stepson's wife, Sophia, who challenges her to fight for independence. Nettie's unwavering support will prove to be the most breathtaking of all.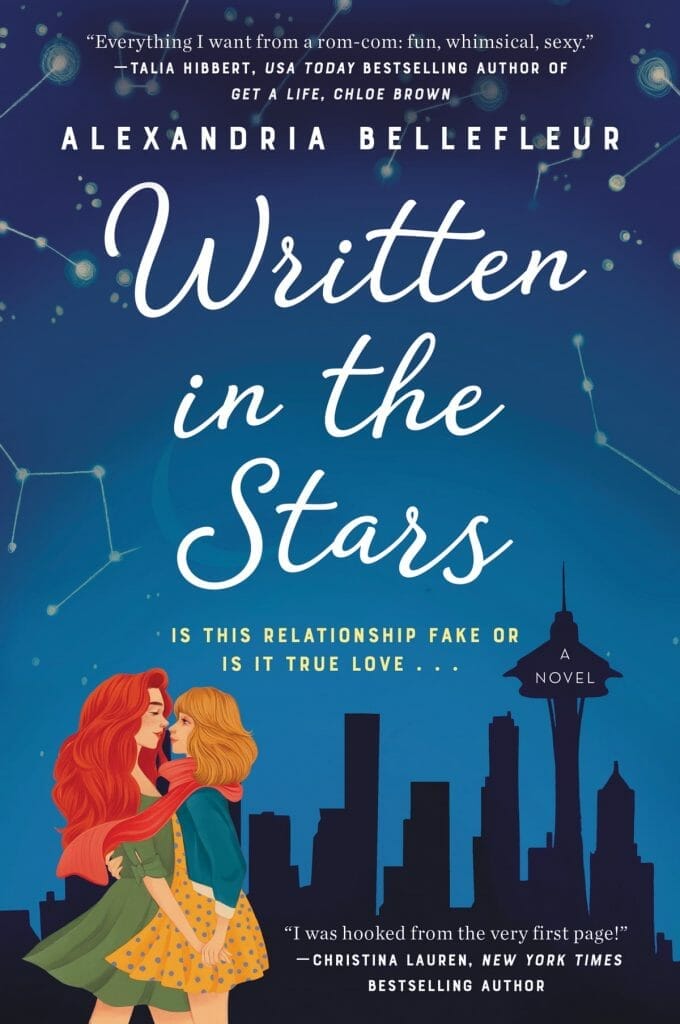 Written In The Stars – Alexandria Bellefleur
After a disastrous blind date, Darcy Lowell is desperate to stop her well-meaning brother from playing matchmaker ever again. Love and the inevitable heartbreak is the last thing she wants. So she lies and says her latest set up was a success. Darcy doesn't expect her lie to bite her in the ass.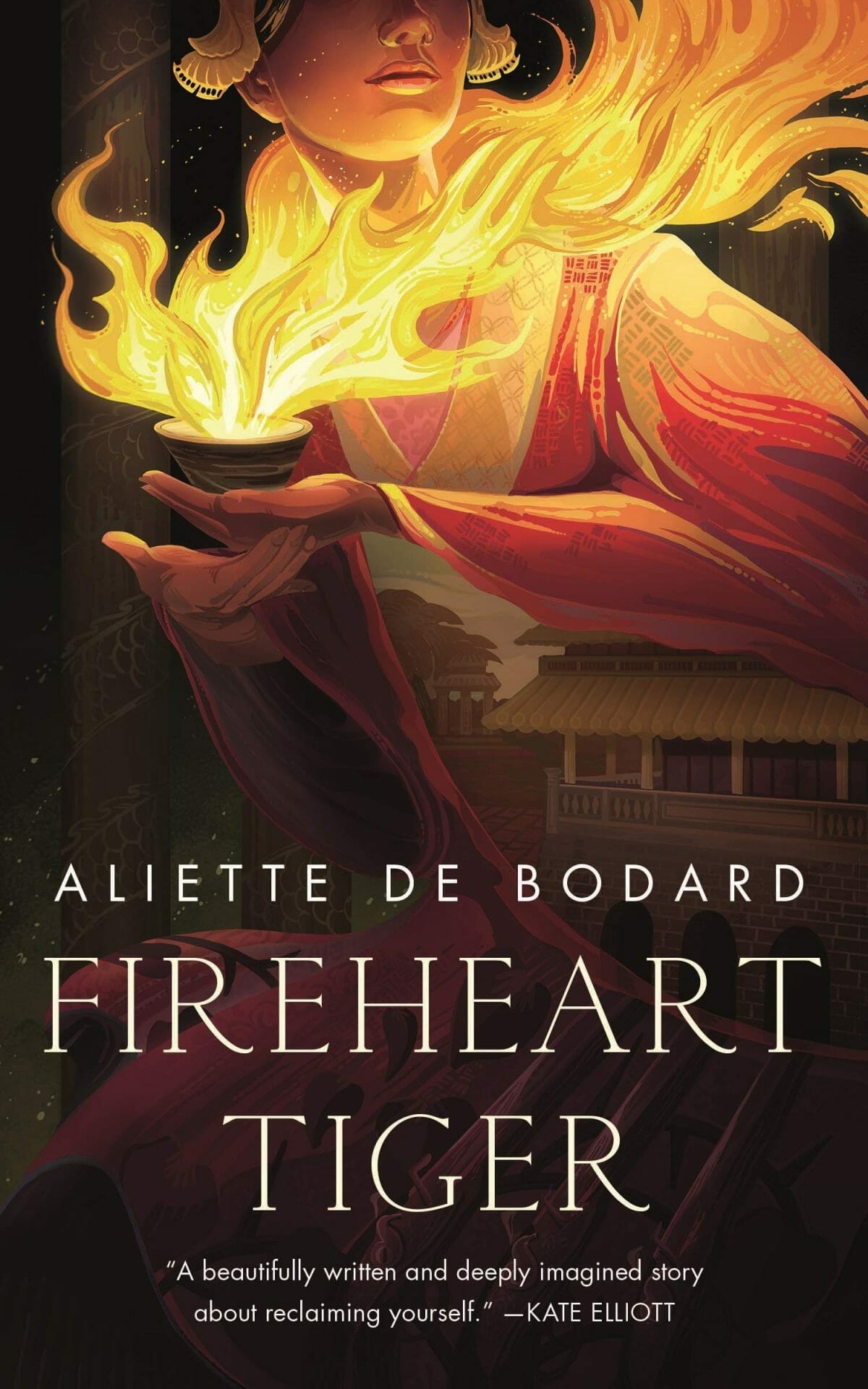 Fireheart Tiger – Aliette de Bodard
Quiet, thoughtful princess Thanh was sent away as a hostage to the powerful faraway country of Ephteria as a child. Now she's returned to her mother's imperial court, haunted not only by memories of her first romance.
Thanh's new role as a diplomat places her once again in the path of her first love, the powerful and magnetic Eldris of Ephteria, who knows exactly what she wants: romance from Thanh and much more from Thanh's home. Eldris won't take no for an answer, on either front.
Can Thanh find the freedom to shape her country's fate—and her own?
Hani and Ishu's Guide to Fake Dating – Adiba Jaigirdar
Hani Khan is easy-going and well-liked, making her one of the most popular girls at school. When she comes out as bisexual to her friends, they don't believe her – saying that she can't be bi if she's only dated guys. Panicked, Hani blurts out that she's in a relationship with a girl her friends can't stand: Ishu Dey. Ishu is the polar opposite of Hani, but she wants to be head girl and that's basically a popularity contest that she cannot win. So, pretending to date Hani might not be such a bad idea after all.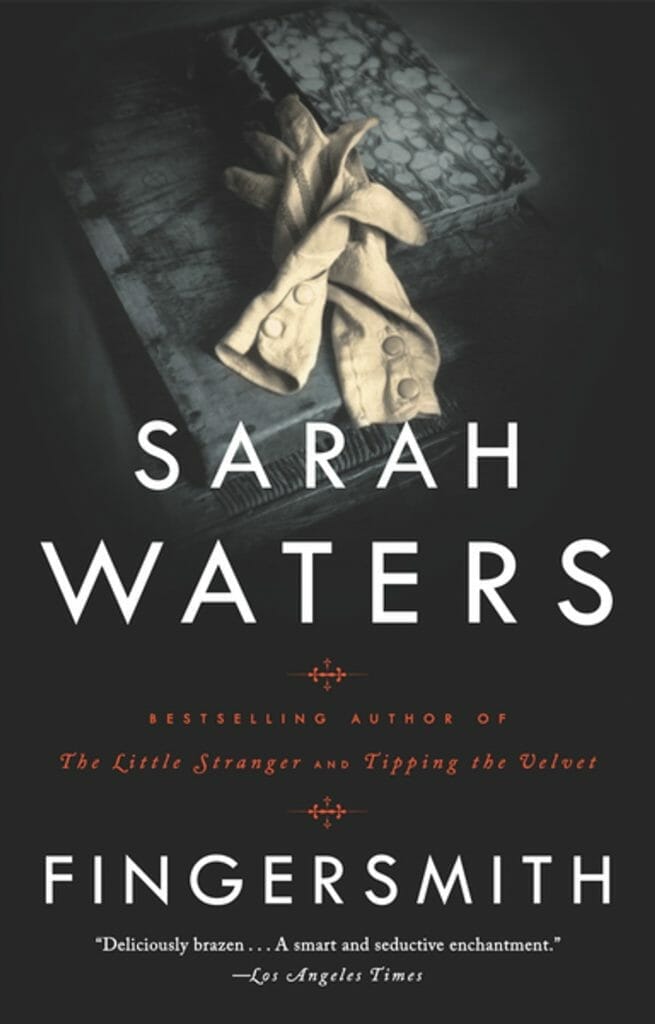 Fingersmith – Sarah Waters
Sue Trinder is an orphan, left as an infant in the care of Mrs. Sucksby. One day, the most beloved thief of all arrives—Gentleman, who carries with him an enticing proposition for Sue: If she wins a position as the maid to Maud Lilly and aids Gentleman in her seduction, then they will all share in Maud's vast inheritance. With dreams of paying back the kindness of her adopted family, Sue agrees to the plan.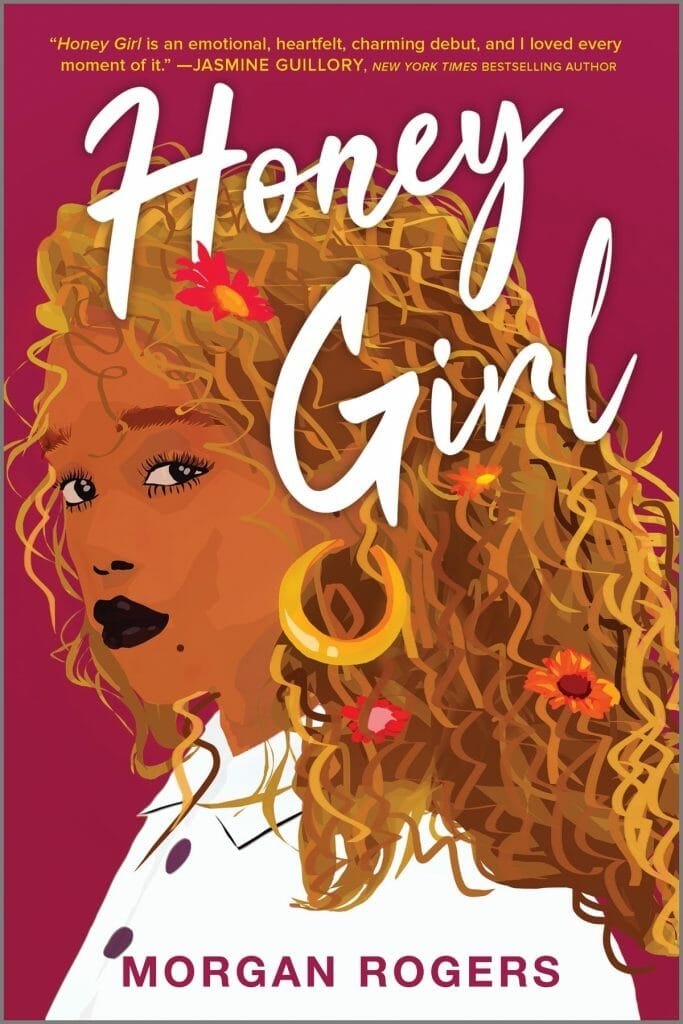 Honey Girl – Morgan Rogers
With her newly completed PhD in astronomy in hand, twenty-eight-year-old Grace Porter goes on a girls' trip to Vegas to celebrate. She is not the kind of person who goes to Vegas and gets drunkenly married to a woman whose name she doesn't know. Until she does exactly that.
One Last Stop – Casey McQuiston
For cynical twenty-three-year-old August, moving to New York City is supposed to prove her right: that things like magic and cinematic love stories don't exist. And there's certainly no chance of her subway commute being anything more than a daily trudge through boredom and electrical failures. But then, there's this gorgeous girl on the train.
Love And Other Disasters – Anita Kelly
Recently divorced and on the verge of bankruptcy, Dahlia Woodson is ready to reinvent herself on the popular reality competition show Chef's Special. Too bad the first memorable move she makes is falling flat on her face. Still, she's focused on winning, until she meets someone she might want a future with. After announcing their pronouns on national television, London Parker has enough on their mind without worrying about the klutzy competitor stationed in front of them.
When Katie Met Cassidy – Camille Perri
Katie Daniels has just been dumped by her fiancé when she finds herself seated across a negotiating table from native New Yorker Cassidy Price. While at first Katie doesn't know what to think, a chance meeting later that night leads them both to the Metropolis, a dimly lit lesbian dive bar that serves as Cassidy's second home.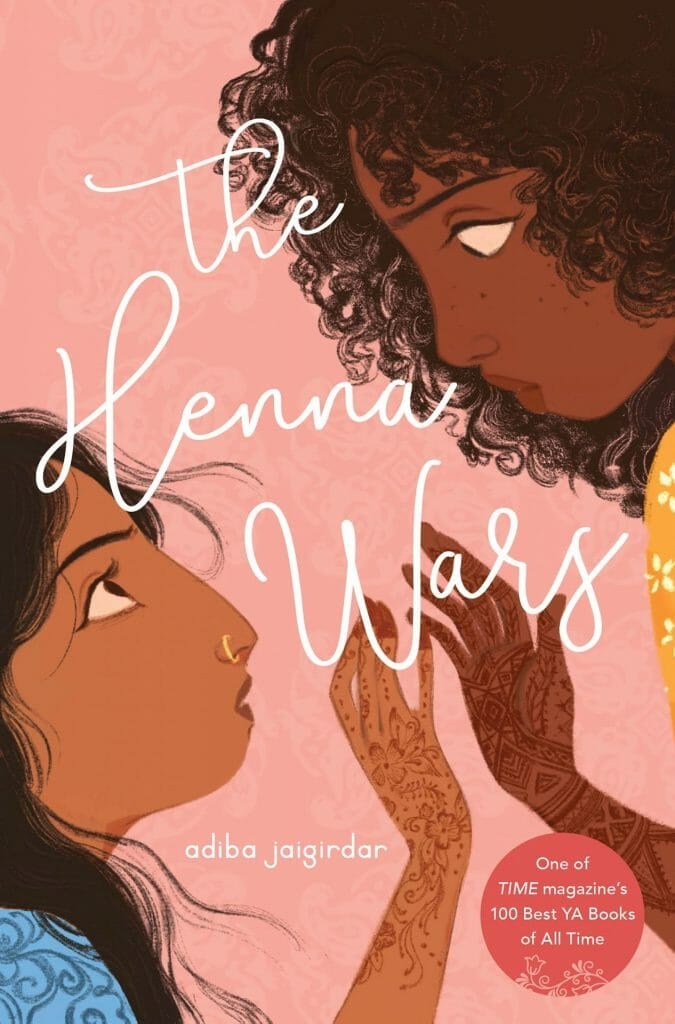 The Henna Wars – Adiba Jaigirdar
Nishat doesn't want to lose her family, but she also doesn't want to hide who she is, and it only gets harder once a childhood friend walks back into her life. Flávia is beautiful and charismatic, and Nishat falls for her instantly. But when students are invited to create their own businesses, both Flávia and Nishat decide to showcase their talent as henna artists.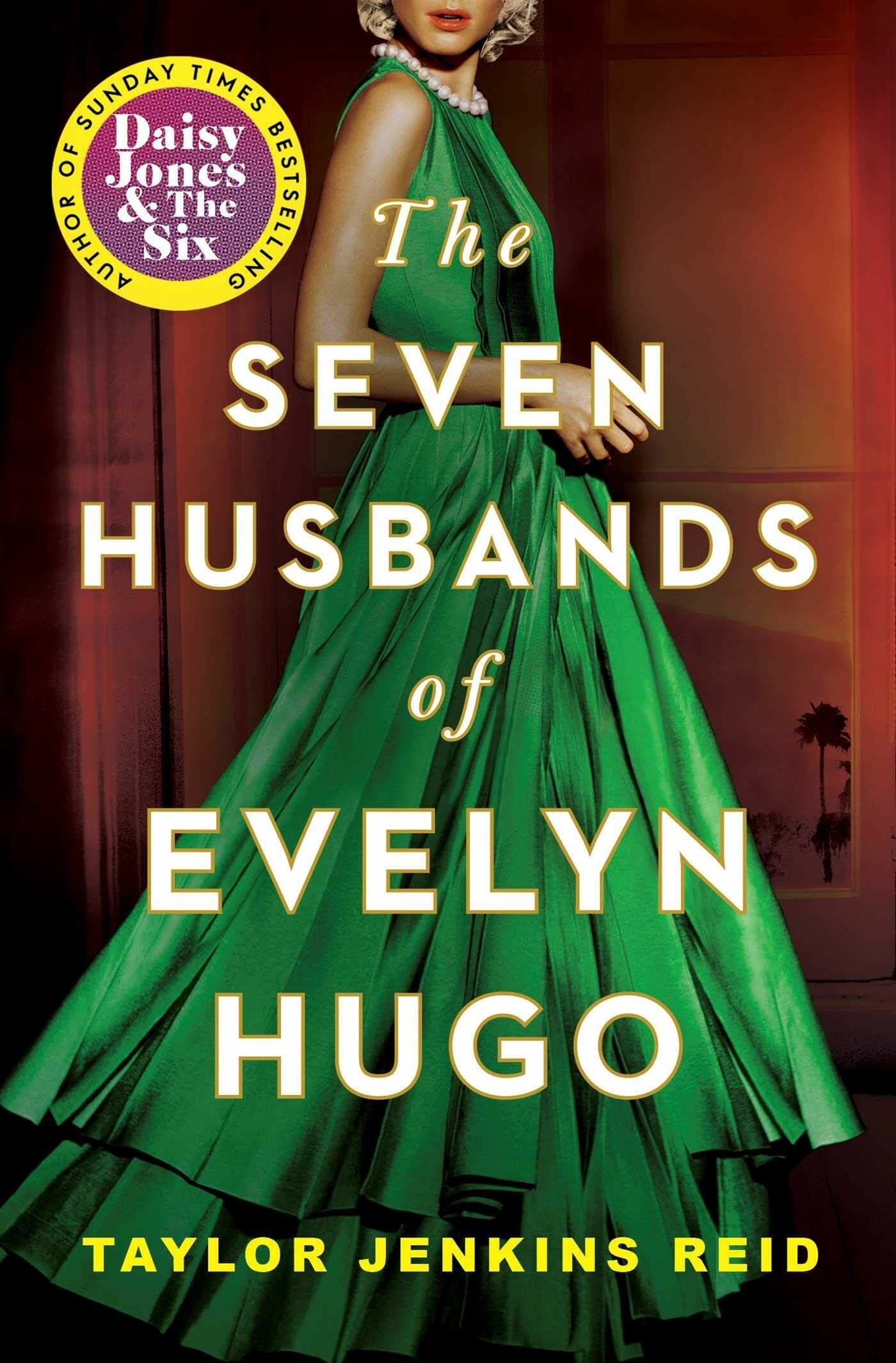 The Seven Husbands of Evelyn Hugo – Taylor Jenkins Reid
Aging and reclusive Hollywood movie icon Evelyn Hugo is finally ready to tell the truth about her glamorous and scandalous life. But when she chooses unknown magazine reporter Monique Grant for the job, no one is more astounded than Monique herself. Why her? Why now?
From making her way to Los Angeles in the 1950s to her decision to leave show business in the '80s, and, of course, the seven husbands along the way, Evelyn unspools a tale of ruthless ambition, unexpected friendship and a great forbidden love.
Breaking Character – Lee Winter
Life has become a farcical mess for icy British A-lister Elizabeth Thornton. America's most-hated villain stars in a top-rated TV medical drama that she hates. Now, she's been romantically linked to her perky, new co-star, Summer.
As a closeted actress, that's the last thing Elizabeth needs. Summer Hayes is devastated when her co-star shuns her for accidentally sparking rumors they're lovers. Now she has the audacity to ask Summer to pretend to be her girlfriend to get her a role? Elizabeth doesn't even like Summer! Oh, how she'd love to tell her no.
A celebrity sapphic romance books about gaining love, losing masks, and trying to stick to the script.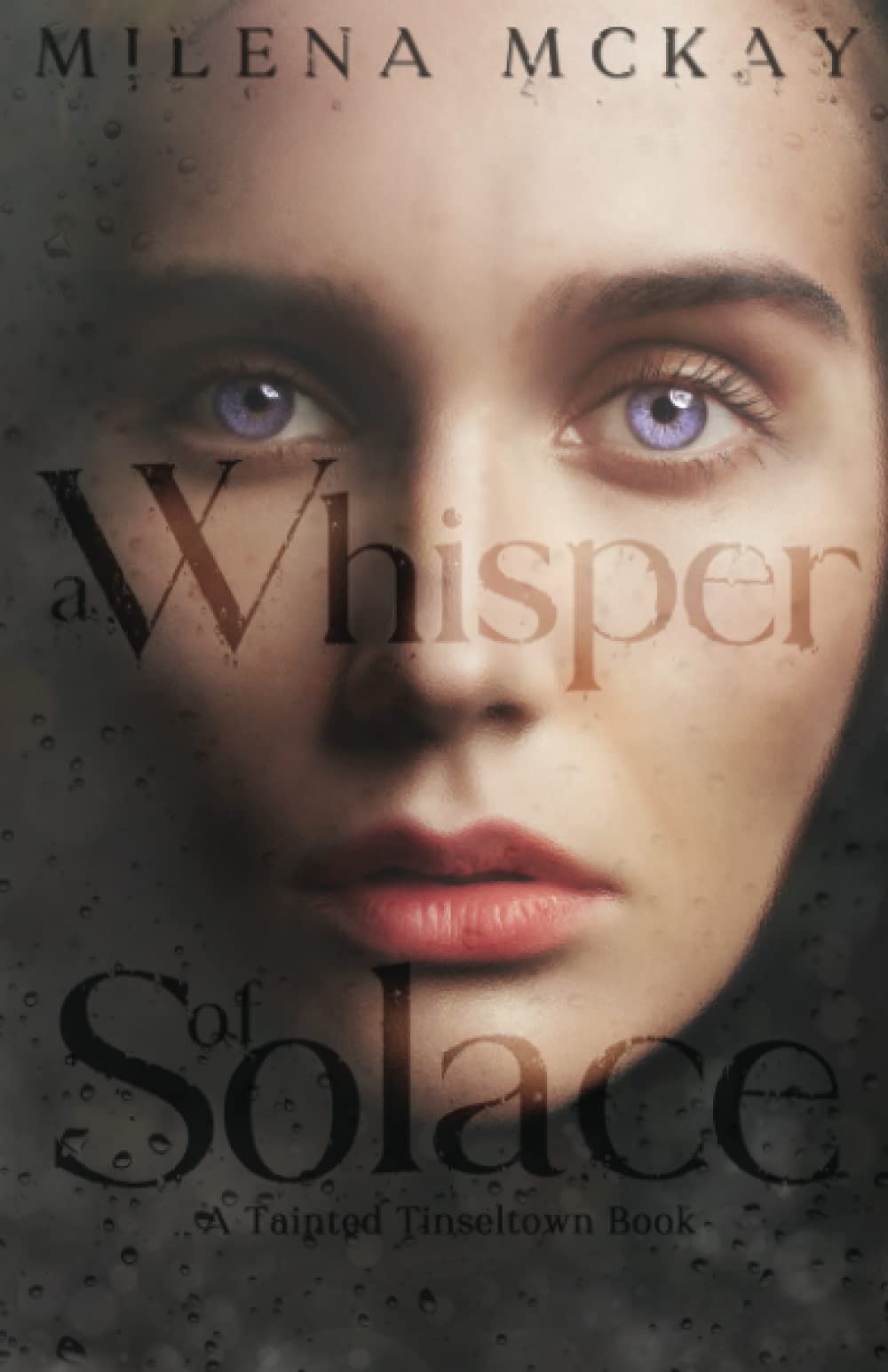 A Whisper of Solace: A Tainted Tinseltown Book – Milena McKay
What makes an Ice Queen?

Neve Blackthorne, head of one of the most successful Studios in Hollywood, is the one to rule them all. Powerful, beautiful, and aloof, she's ruthless, yet irresistible. Above all, she has an unquenchable survival instinct.

Surely a fleeting entanglement with one Audrey Avens, a bright, young, rising star in her company, won't bring down the Wicked Queen of Tinseltown. Or will it?

Neve's public persona has no chink in the untouchable armor, but when the lights go out and the cameras stop rolling, what becomes of an Ice Queen whose heart is ruled by love and fear?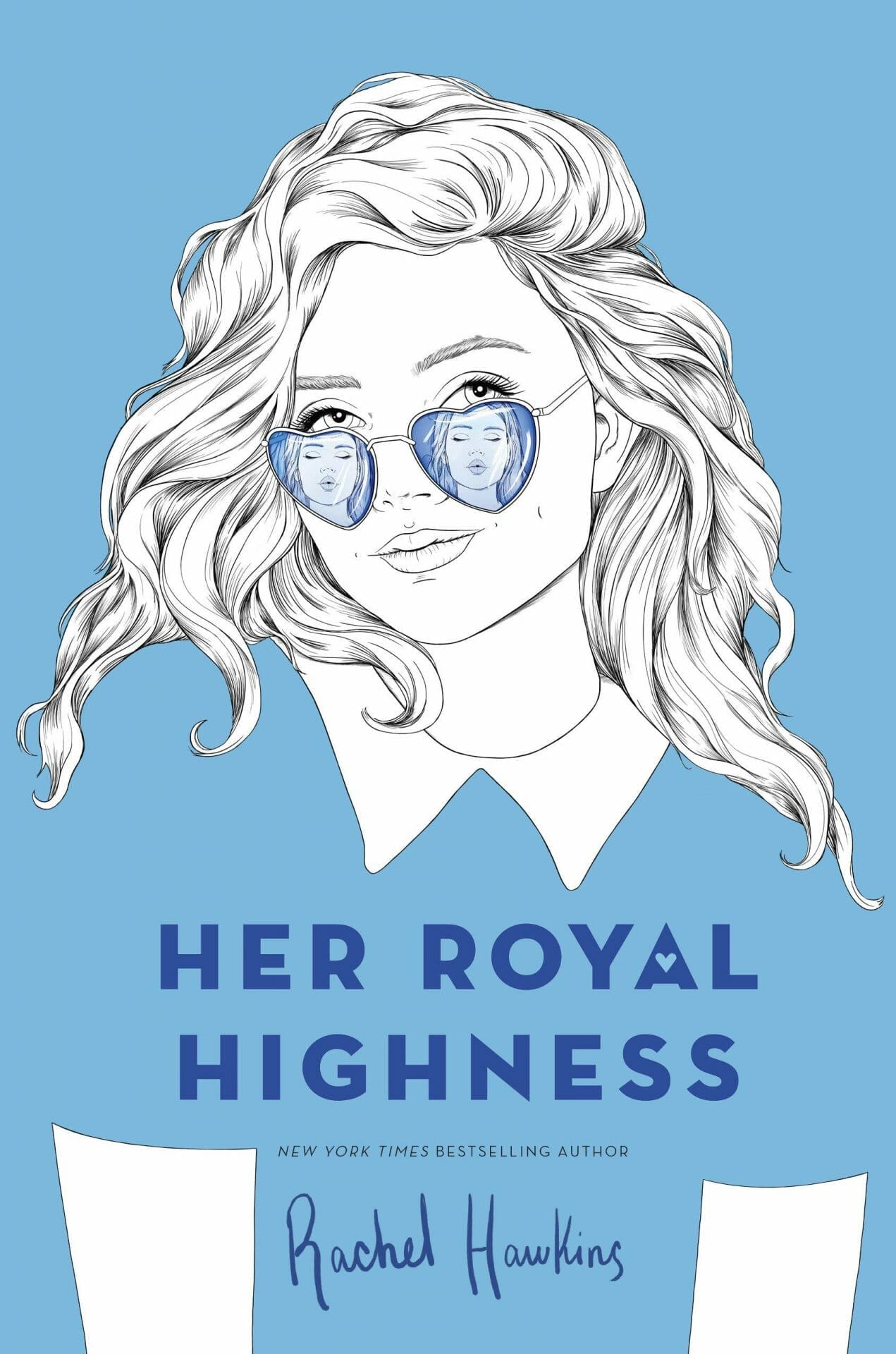 Her Royal Highness – Rachel Hawkins
Millie is accepted into one of the world's most exclusive schools, located in the rolling highlands of Scotland. Here, the country is dreamy and green; the school is covered in ivy, and the students think her American-ness is adorable.
The only problem: Mille's roommate Flora is a total princess.
She's also an actual princess. Of Scotland.
At first, the girls can't stand each other, but before Millie knows it, she has another sort-of-best-friend/sort-of-girlfriend. Princess Flora could be a new chapter in her love life, but Millie knows the chances of happily-ever-afters are slim, after all, real life isn't a fairy tale . . . or is it?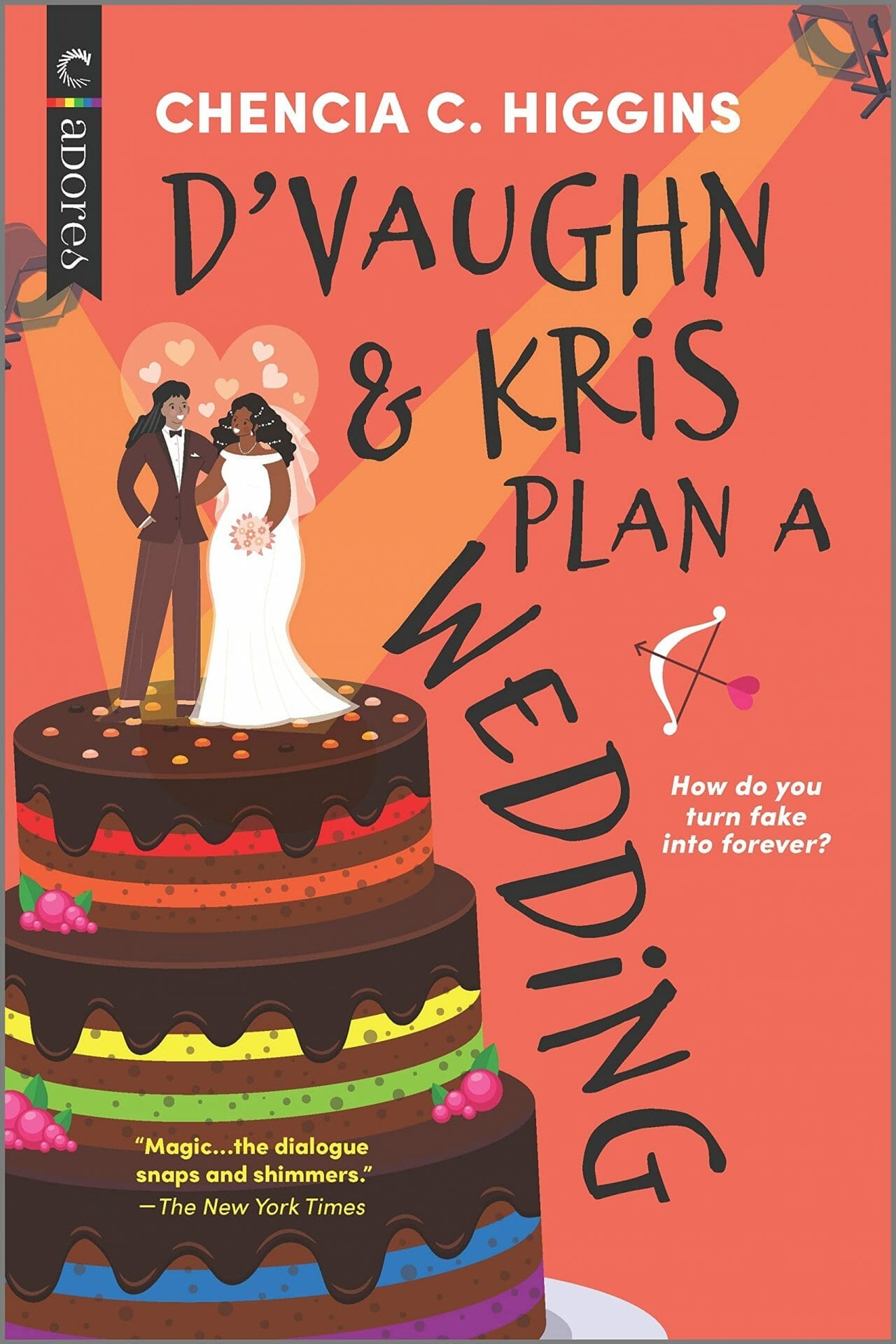 D'Vaughn and Kris Plan a Wedding – Chencia C. Higgins
D'Vaughn and Kris have six weeks to plan their dream wedding.
Their whole relationship is fake.

Instant I Do could be Kris Zavala's big break. She's right on the cusp of really making it as an influencer, so a stint on reality TV is the perfect chance to elevate her brand. And $100,000 wouldn't hurt, either.

D'Vaughn Miller is just trying to break out of her shell. She's sort of neglected to come out to her mom for years, so a big splashy fake wedding is just the excuse she needs.

All they have to do is convince their friends and family they're getting married in six weeks. If anyone guesses they're not for real, they're out.
Annie on My Mind – Nancy Garden
This groundbreaking book, first published in 1982, is the story of two teenage girls whose friendship blossoms into love and who, despite pressures from family and school that threaten their relationship, promise to be true to each other and their feelings.

One of the few sapphic romance books with a positive ending.
Delilah Green Doesn't Care – Ashley Herring Blake

Delilah Green swore she would never go back to Bright Falls—nothing is there for her but memories of a lonely childhood where she was little more than a burden to her cold and distant stepfamily. Her life is in New York, with her photography career finally gaining steam and her bed never empty. Sure, it's a different woman every night, but that's just fine with her.

When Delilah's estranged stepsister, Astrid, pressures her into photographing her wedding with a guilt trip and a five-figure check. She plans to breeze in and out, but then she sees Claire Sutherland, one of Astrid's stuck-up besties, and decides that maybe there's some fun (and a little retribution) to be had in Bright Falls, after all.

Soon they're forced together during a gauntlet of wedding preparations—including a plot to save Astrid from her horrible fiancé—Claire isn't sure she has the strength to resist Delilah's charms.
Read Between the Lines: A Sapphic Romance Book – Rachel Lacey
Books are Rosie Taft's life. She's struck up a flirty online friendship with lesbian romance books author Brie, and what could be more romantic than falling in love with her favorite author?
Jane Breslin works hard to keep her professional and personal lives neatly separated. By day, she works for the family property development business. At night, she puts her steamier side on paper under her pen name: Brie.
When Rosie learns that her bookstore's lease has been terminated by Jane's family's business, romance moves to the back burner. Even though they're at odds, there's no denying the sparks that fly every time they're together.
Mangos and Mistletoe – Adriana Herrera
Kiskeya Burgos left the tropical beaches of the Dominican Republic with a lot to prove. As a pastry chef on the come up, when she arrives in Scotland, she has one goal in mind: win the Holiday Baking Challenge.
Sully Morales, home cooking hustler, and self-proclaimed baking brujita lands in Scotland on a quest to find her purpose after spending years as her family's caregiver. But now, with her home life back on track, it's time for Sully to get reacquainted with her greatest love, baking.
Some Girls Do – Jennifer Dugan
Morgan, an elite track athlete, is forced to transfer high schools late in her senior year after it turns out being queer is against her private Catholic school's code of conduct. There, she meets Ruby, who has two hobbies: tinkering with her baby blue 1970 Ford Torino and competing in local beauty pageants, the latter to live out the dreams of her overbearing mother.
With each girl on a different path toward living her truth, can they go the distance together?
She Drives Me Crazy – Kelly Quindlen
Irene is as mean as she is beautiful, so Scottie makes a point to keep her distance. When the accident sends Irene's car to the shop for weeks' worth of repairs and the girls are forced to carpool, their rocky start only gets bumpier.
But when an opportunity arises for Scottie to get back at her toxic ex—and climb her school's social ladder—she bribes Irene into an elaborate fake- dating scheme that threatens to reveal some very real feelings.
Kiss Her Once for Me: A Sapphic Novel – Alison Cochrun
One year ago, recent Portland transplant Ellie Oliver had her dream job in animation and a Christmas Eve meet-cute with a woman at a bookstore that led her to fall in love over the course of a single night. But after a betrayal the next morning and the loss of her job soon after, she finds herself adrift, alone, and desperate for money.
Finding work at a local coffee shop, she's just getting through the days—until Andrew, the shop's landlord, proposes a shocking, drunken plan: a marriage of convenience that will give him his recent inheritance and alleviate Ellie's financial woes and isolation. Now, Ellie must choose between the safety of a fake relationship and the risk of something real.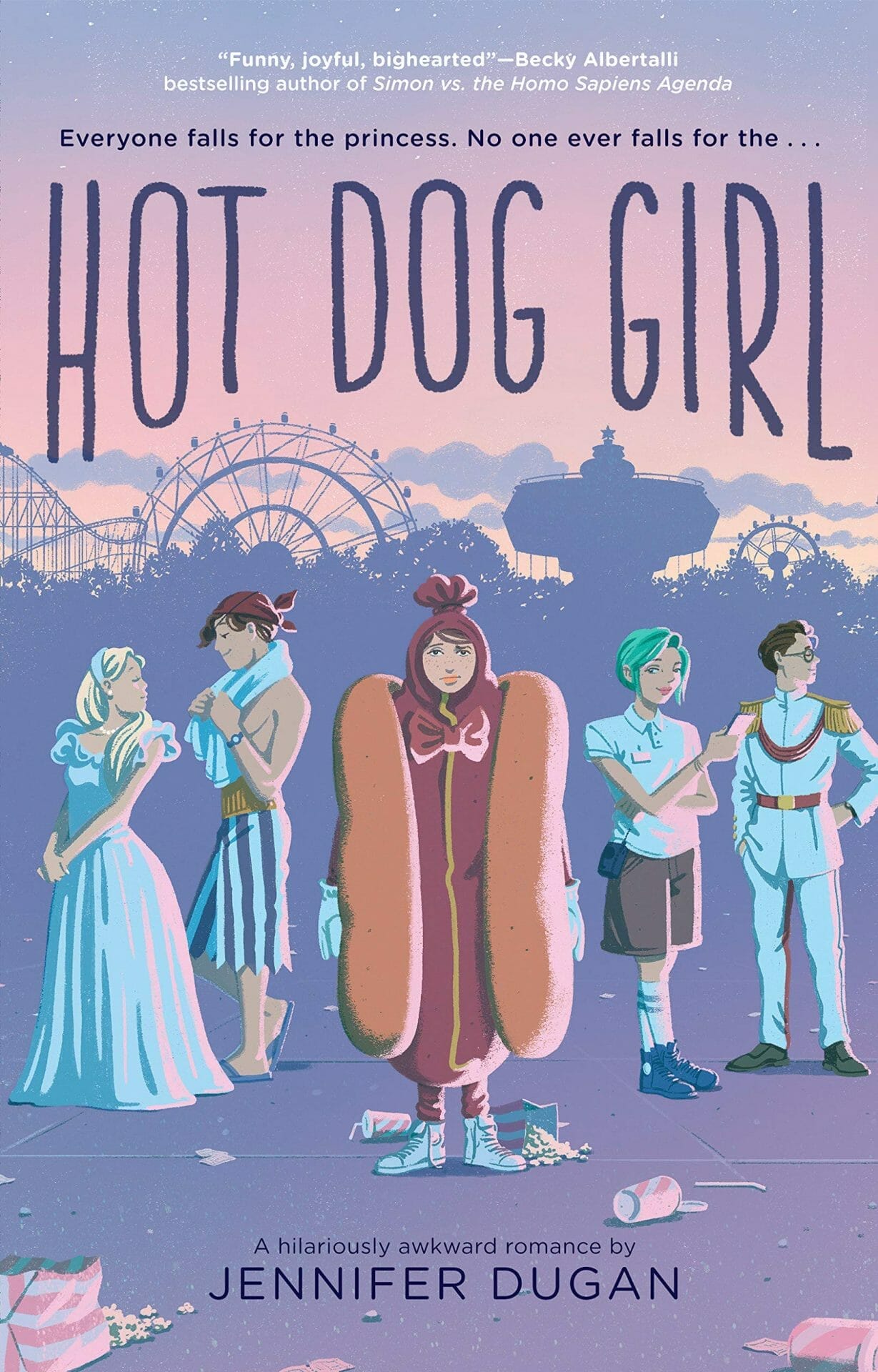 Hot Dog Girl – Jennifer Dugan
Elouise (Lou) Parker is determined to have the absolute best, most impossibly epic summer of her life. There are just a few things standing in her way:
She's landed a job at Magic Castle Playland . . . as a giant dancing hot dog.
Her crush, the dreamy diving pirate Nick, already has a girlfriend, who is literally the princess of the park. But Lou's never liked anyone, guy or otherwise, this much before, and now she wants a chance at her own happily ever after.
The best friend, Seeley, the carousel operator, has always been up for anything, but she's decidedly not on board when it comes to Lou's quest to set her up with the perfect girl or Lou's scheme to get close to Nick.
And it turns out that this will be their last summer at Magic Castle Playland–ever–unless she can find a way to stop it from closing.
Oranges Are Not the Only Fruit – Jeanette Winterson
Jeanette is a bright and rebellious orphan who is adopted into an evangelical household in the dour, industrial North of England and finds herself embroidering grim religious mottoes and shaking her little tambourine for Jesus. But as this budding missionary comes of age, and comes to terms with her unorthodox sexuality, the peculiar balance of her God-fearing household dissolves. Jeanette's insistence on listening to truths of her own heart and mind—and on reporting them with wit and passion—makes for an unforgettable chronicle of an eccentric, moving passage into adulthood.
Something to Talk About – Meryl Wilsner
A showrunner and her assistant give the world something to talk about when they accidentally fuel a ridiculous rumor in this debut romance.
As the gossip spreads, it starts to affect all areas of their lives. Paparazzi are following them outside the office, coworkers are treating them differently, and a "source" is feeding information to the media. But their only comment is "no comment".
With the launch of Jo's film project fast approaching, the two women begin to spend even more time together, getting along famously. They begin to realize the rumor might not be so off base after all…but is acting on the spark between them worth fanning the gossip flames?
Tipping the Velvet: A Sapphic Romance Book – Sarah Waters
Nan King, an oyster girl, is captivated by the music hall phenomenon Kitty Butler, a male impersonator extraordinaire treading the boards in Canterbury. Through a friend at the box office, Nan manages to visit all her shows and finally meet her heroine. Soon after, she becomes Kitty's dresser and the two head for the bright lights of Leicester Square where they begin a glittering career as music-hall stars in an all-singing and dancing double act. At the same time, behind closed doors, they admit their attraction to each other and their affair begins.
Last Night at the Telegraph Club – Malinda Lo
Seventeen-year-old Lily Hu can't remember exactly when the feeling took root—that desire to look, to move closer, to touch. Whenever it started growing, it definitely bloomed the moment she and Kathleen Miller walked under the flashing neon sign of a lesbian bar called the Telegraph Club. Suddenly everything seemed possible.
But America in 1954 is not a safe place for two girls to fall in love, especially not in Chinatown. Red-Scare paranoia threatens everyone, including Chinese Americans like Lily. With deportation looming over her father—despite his hard-won citizenship—Lily and Kath risk everything to let their love see the light of day.
Treasure – Rebekah Weatherspoon
Her sister's bachelorette party is the highlight of a miserable year for Alexis Chambers, but once her bridesmaid's dress is packed away, she's back to coping with her life as a once popular athlete and the focus of her parents' disappointment. She isn't expecting much from her freshman year of college until she finds herself sharing a class with Treasure, the gorgeous stripper from her sister's party.
Trisha Hamilton has finally gotten the credits and the money together to transfer to a four-year university. She can't seem to hide her feelings for Alexis, even when Trisha discovers what she has been through, but will Alexis have the strength to be just as fearless about their new love?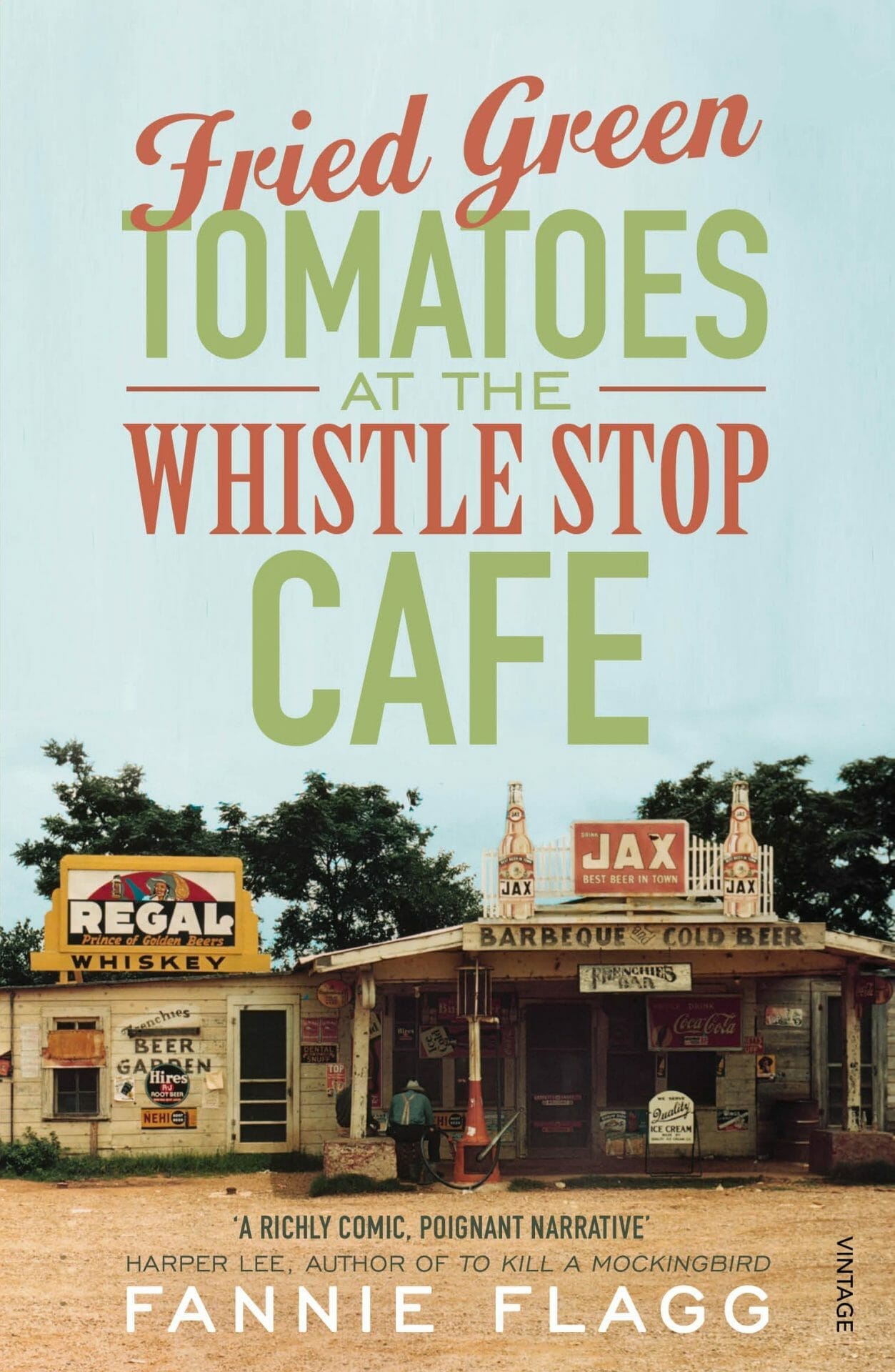 Fried Green Tomatoes at the Whistle Stop Cafe – Fannie Flagg
As 80-year-old Mrs Cleo Threadgoode tells Evelyn Couch her life story, she escapes the Rose Terrace Nursing Home and returns to Whistle Stop, Alabama, in the 1930s. She tells the tale of two women: the irrepressibly daredevilish tomboy Idgie and her friend, Ruth, who, back in the 30s, ran a little place offering good barbecue, good coffee, all kinds of love and laughter, and even an occasional murder. And as the past unfolds, the present, for Evelyn and for us, will never be quite the same.
One of the subtle sapphic romance books on this list.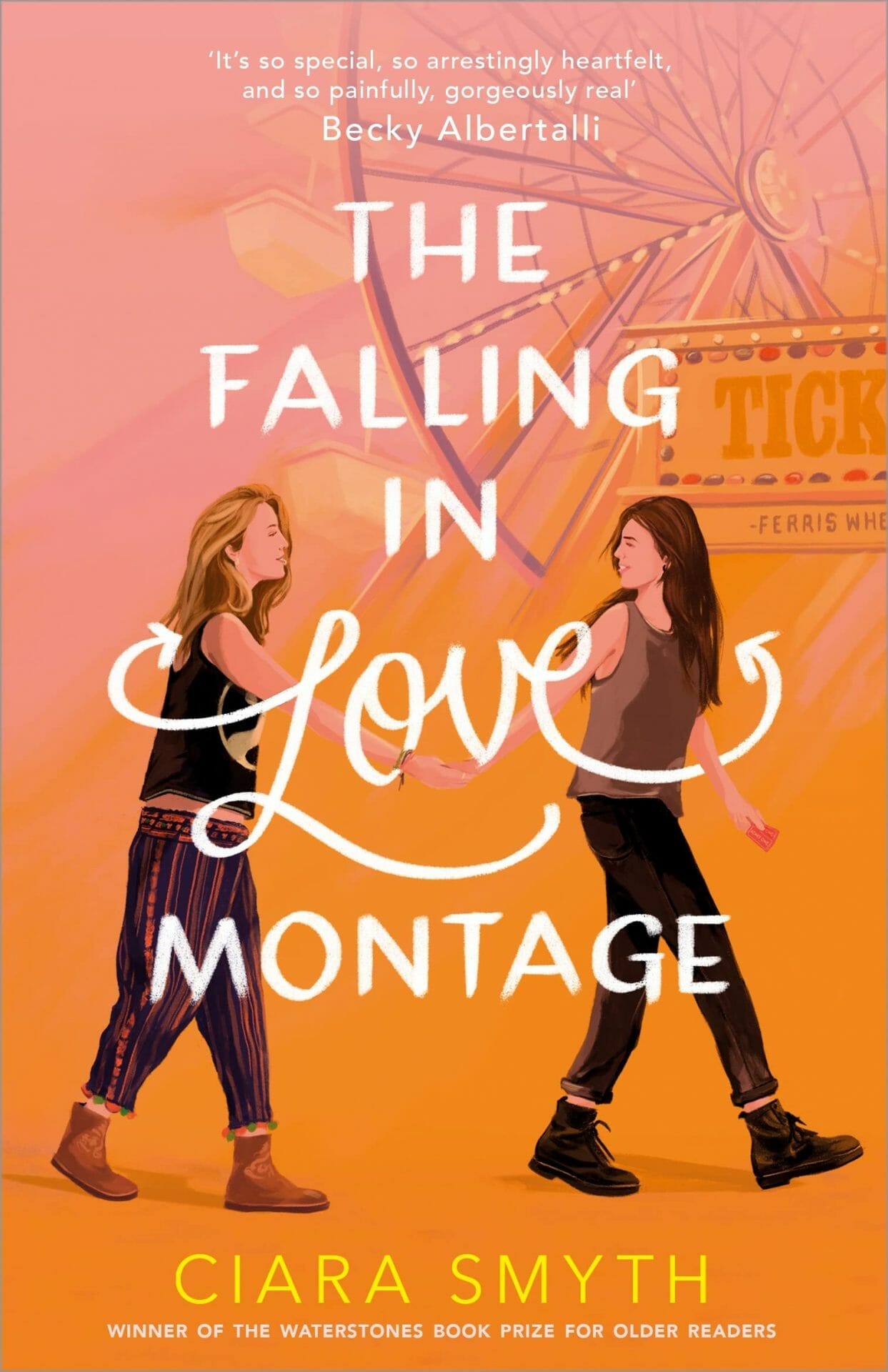 The Falling in Love Montage – Ciara Smyth
Seventeen-year-old cynic Saoirse Clarke isn't looking for a relationship. But when she meets mischievous Ruby, that rule goes right out the window. Sort of.
Because Ruby has a loophole in mind: a summer of all the best cliché movie montage dates, with a definite ending come fall—no broken hearts, no messy breakup. It would be the perfect plan, if they weren't forgetting one thing about the Falling in Love Montage: when it's over, the characters have fallen in love…for real.
Crier's War – Nina Varela
Ayla, a human servant rising in the ranks at the House of the Sovereign, dreams of avenging her family's death…by killing the sovereign's daughter, Lady Crier.
Crier was Made to be beautiful, flawless, and to carry on her father's legacy. But that was before her betrothal to the enigmatic Scyre Kinok, before she discovered her father isn't the benevolent king she once admired, and most importantly, before she met Ayla.
Now, with growing human unrest across the land, pressures from a foreign queen, and an evil new leader on the rise, Crier and Ayla find there may be only one path to love: war.
I Can't Think Straight – Shamim Sarif
Spirited Christian Tala and shy Muslim Leyla could not be more different from each other, but the attraction is immediate and goes deeper than friendship. Moving between Middle Eastern high society and London's West End, this story explores the clashes between East and West, love and marriage, and convention and individuality creating a humorous and tender tale of unexpected love.
How To Find A Princess – Alyssa Cole
Makeda Hicks has lost her job and her girlfriend in one fell swoop. The last thing she's in the mood for is to rehash the story of her grandmother's infamous summer fling. But when Beznaria Chetchevaliere crashes into her life, the sleek and sexy investigator exudes exactly the kind of chaos that organized and efficient Makeda finds irresistible.
The Lady's Guide to Celestial Mechanics – Olivia Waite
Catherine St Day looks forward to a quiet widowhood once her late husband's scientific legacy is fulfilled. She expected to hand off the translation and wash her hands of the project—instead, she is intrigued by the young woman who turns up at her door, begging to be allowed to do the work, and she agrees to let Lucy stay. But as Catherine finds herself longing for Lucy, everything she believes about herself and her life is tested.
While Lucy spends her days interpreting the complicated French text, she spends her nights falling in love with the alluring Catherine. But sabotage and old wounds threaten to sever the threads that bind them. Can Lucy and Catherine find the strength to stay together or are they doomed to be star-crossed lovers?
---
Frequently Asked Questions about Sapphic Romance Books
What are sapphic romance books?
Sapphic romance books are books which include a romance between WLW relationships. This may include lesbians, bisexual women, and nonbinary people who align with the term.
What is sapphic literature?
Sapphic originates from the ancient Greek poet Sappho, who wrote poetry about her love for women. She was from the island of Lesbos, where the term Lesbian originates. The term refers to any woman or non-binary person who wishes to align with the term, who loves women.
Which are the best Sapphic romance books?
Some of our favorites include:
One Last Stop – Casey McQuiston
Honey Girl – Morgan Rogers
She Drives Me Crazy – Kelly Quindlen
Some Girls Do – Jennifer Dugan
The Henna Wars – Adiba Jaigirdar
What is a sapphic book genre?
Sapphic book genre refers to a genre of books which specifically cater to, include, or focus on women x women romances.
---
Whether you're a die-hard romance fan or new to the genre, we hope this list of sapphic romance books has inspired you to explore new stories and perspectives. From enemies-to-lovers, friends-to-lovers and second-chance romances to historical and contemporary love stories, sapphic romance books offer a diverse range of narratives and experiences. We believe that representation in literature matters, and we're proud to highlight these incredible authors and their works. So curl up with a good book, and let yourself fall in love with these captivating sapphic romance novels.
If you're looking for some more books that are perfect for Pride Month – or any month! – check out some more LGBTQ+ titles here >>