Whether you're seeking tales of unexpected pregnancies, second chances at love, or the challenges of blending families, these books will transport you into a world where love blossoms against all odds. They delve deep into the vulnerabilities and desires of their characters, crafting compelling narratives that resonate with readers of all backgrounds. Check out these wonderful pregnancy romance books!
Within these pages, you'll encounter strong, relatable protagonists who navigate the complexities of romance and pregnancy, while also juggling the demands of their careers, families, and personal growth. These stories are a celebration of the unique and transformative journey that pregnancy brings, showcasing the power of love to heal, inspire, and create lasting bonds.
Table of Contents [CLICK HERE TO OPEN]
Pregnancy Romance Book List
With a mix of steamy and cozy pregnancy romance books, within these 21 showcases, we have no doubt that you'll find what you're craving!
The Affair – Maya Banks
It was only supposed to be a vacation romance: passionate, exciting—and short-lived. But when Jewel Henley arrived for her first day of work at a new job, she realized her exotic lover was in fact Piers Anetakis, her boss. A boss who had a strict rule about not getting involved with his employees. Before she knew it, Jewel found herself without a job…and pregnant.
Now, five months later, Piers finally tracks down his one-night lover. Determined to explain the mistakes he made, he is confronted with an undeniable truth: Jewel is carrying his child. The only honorable solution is to marry. Yet is there more between them than lust? Because attentive as he is, Jewel knows he still doesn't trust her. And until he does, all they have…is an affair.
The Enemy Trap – Maren Moore
Hayes Davis is America's sweetheart, the #1 hockey player in the country, and my fake fiancé.
Simple, right?
It would be, if my betrothed were anyone else.
But it turns out America's sweetheart is arrogant, selfish, and a guy I have no intentions of letting break my heart again.
It was never supposed to happen.
But then one night changes everything.
Now, he's not only my pretend fiancé but my very real baby daddy.
Nobody's Baby But Mine – Susan Elizabeth Phillips
This classic comic love story from perennial New York Times bestseller Phillips unites a beautiful, brainy scientist desperate to be a mom with a brawny, smoking hot jock who, though handsome enough to father her child, is nowhere near as stupid as she wants her baby's daddy to be.
Plan B – Jana Aston
I'm pregnant
My baby daddy is both heir to a retail empire and impossible to get ahold of?
I do what any girl would. I break into his Grandfather's retirement gala by telling the prissy gatekeeper Kyle's my fiancé. It was a halfway decent plan at the time, trust me.
But it blows up in my face, disastrously so. You see, Kyle Kingston is all about representing the family values his family's retail empire was founded on.
He proposes – a marriage of convenience.
Convenient for everyone but me, because while I'm falling in love with my convenient husband, he's keeping a billion-dollar secret. From me.
A Lie for a Lie – Helena Hunting
Lainey is the perfect escape from my demanding NHL life. My plan for seclusion becomes a monthlong sex fest punctuated with domestic bliss. But it ends just as abruptly as it began. When I'm called away on a family emergency, I realize too late that I have no way to contact Lainey.
A year later, a chance encounter throws Lainey and me together again. But I still have a lie hanging over my head, and Lainey's keeping secrets of her own. With more than lust at stake, the truth may be our game-changer.
Fallen Jester – Devney Perry
Leo Winter loves his life. He works when he needs money. He rides when he craves freedom. He frequents the local bar when he wants a good time. His motorcycle club might be a memory, but the bachelor life still suits him fine. So when a one-night stand surprises him at a family barbecue and claims she's pregnant with his child, he's certain he's died and gone to hell.
Blue Lines – Toni Aleo
The instant Piper Allen sees Erik Titov, she wants him–wants his rock-hard body, sure, but the strength and mystery that lie behind that superstar hockey jock demeanor, too. So when he sidles up to her at a bar and slinks his arm around her waist, she's lost. What follows is the wildest night of her life . . . followed by inevitable heartbreak the next morning. And then, a few weeks later, a very big surprise: two blue lines on a pregnancy test.
Well Suited: A Surprise Pregnancy Romance Book – Staci Hart
Science is my love language.
There's no magic to falling in love. A shot of dopamine, a dash of serotonin, and a sprinkle of oxytocin—and bam. You're in.
And when egg meets sperm, you're pregnant.
Staring down at the little blue plus sign. I know exactly when and how, and with whom it happened.
'm having the baby, and he insists we're well-suited to have it together. And what's worse? He wants more, in the way of love and marriage.
But love isn't real. It's just a product of chemistry.
And if he changes my mind about that, we're both in trouble.
One Moment Please: A Surprise Pregnancy Romance Book – Amy Daws
After a chance meetup at a bar and a heated cab ride together, things come to a head and now instead of Lynsey & Dr. Richardson hating each other, they're horizontal in a bed.

Three months later, the weird cafeteria stalker who crept out of Josh's house like a thief in the night, winds up as his patient in the ER after her Tinder date from hell.

The doctor is prepared to keep it cool and professional. That is until her bloodwork reveals that she's pregnant.
That One Night – Brenda Novak
At thirty, Delaney is no longer interested in playing the role of "good girl." After all, what has it gotten her this far in life? The one thing she wants most of all—to become a mother—still seems far out of reach.
When she and her best friend go to Boise for a night out, the handsome stranger Delaney meets seems too good to be true. Conner is attractive, and she can't help but notice his other qualities too—he's healthy, seems to have good genes, and she never has to see him again. If she just so happens to get what she's always wanted out of spending the night with him, he'll never have to know.
But soon after Delaney discovers she's pregnant, a newcomer moves onto the ranch just outside of Dundee. And wouldn't you know, it just so happens to be Conner…
Knocked-Up Cinderella – Julie Hammerle

Serial monogamist who's down for a no-strings one-night stand.
Except now I've gone from one-working-ovary to co-parent.
Ian Donovan may be a richer-than-hell venture capitalist, but he's no Prince Charming ready to sweep me off my feet. Good thing I don't need him. I've been doing fine on my own for forty years, and I'm not about to start changing that now.
Ultrasounds, swollen feet, midnight cravings? Bring. It. On.
But why is it when you finally swear off men, you meet one who's too sexy–and determined we can make it work?
Princess and the Player – Ilsa Madden-Mills
Levelheaded Francesca Lane never thought she'd miss her own wedding. But when her fiancé betrays her, she puts on her wedding dress and ditches the altar for a masquerade ball—at an exclusive lifestyle club.
There, she meets unknown-to-her NFL star Tuck Avery, dressed as a prince and hiding behind a mask—he's there to celebrate his birthday. For one night, Francesca and Tuck indulge in a wickedly incognito affair. No names. No strings. And the masks don't come off.
But fate has a teeny-tiny trick up her sleeve…a plus sign on a pregnancy test. Can this tormented prince accept love, or will he push his princess away forever?
Lizzie Blake's Best Mistake – Mazey Eddings
Lizzie has made endless mistakes. Kitchen fires, pyramid schemes, bangs (of the hair and human variety), you name it, she's done it… and made a mess of it too. One mistake she's never made is letting anyone get closer to her than a single hook-up. But after losing yet another bakery job due to her uncontrolled ADHD, she breaks her cardinal rule and has a two-night-stand that changes everything.
Through a series of mishaps, totally "platonic" single bed sharing, and an underground erotic baking scheme, Lizzie and Rake learn that even the biggest mistakes can have the most beautiful consequences.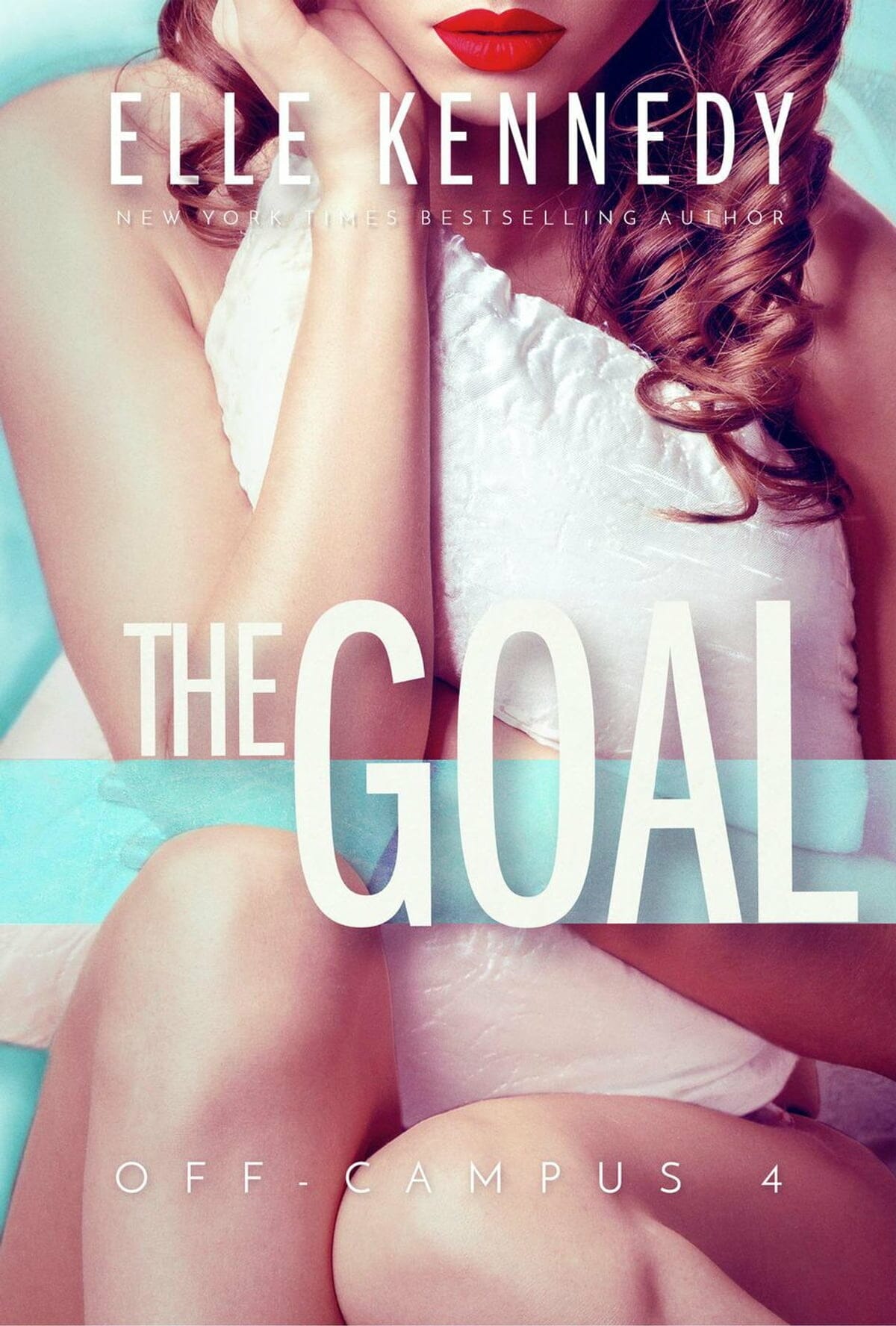 The Goal – Elle Kennedy
College senior Sabrina James has her whole future planned out: graduate from college, kick butt in law school, and land a high-paying job at a cutthroat firm. One night of sizzling heat is all it takes to change your entire life.
On the ice, Tucker's fine staying out of the spotlight, but when it comes to becoming a daddy at the age of twenty-two, he refuses to be a bench warmer. It doesn't hurt that the soon-to-be mother of his child is beautiful, whip-smart, and keeps him on his toes.
Awk-weird – Avery Flynn
There's more to me than just being awk-weird. I own my own flower shop, have some great friends, and I have my eye on adopting the most adorable kitten. But sadly, hot guys don't tend to be blown away by my trivia-spouting, dorky self.
So when a Thor-lookalike who happens to be a professional hockey player hits on me at my bestie's wedding rehearsal party… You better believe I climbed that tree like a cat. And the fact that it happened not once, not twice, but three times? Yeah, that's pretty much a once-in-a-lifetime experience for a woman like me.
There's zero chance I'll end up ever seeing him again…right?
Until the pregnancy test comes up positive. What happens next?
Knocked Up – Stacey Lynn
I should probably be dead or in jail right now. Instead, thanks to some tough love, I worked my ass off and now I own a string of tattoo parlors throughout the Pacific Northwest. And yet the one thing I've always wanted—a family—still seems out of reach. When my best friend gets married, I'm just hoping to blow off some steam with the super-hot maid of honor. But after Cara Thompson tracks me down to tell me she's pregnant, she's more surprised than I am when I tell her I'm all in.
A Gorgeous Villain – Saffron A. Kent
Two years ago, Reed Jackson betrayed Calliope Thorne and broke her heart. So she stole his most prized possession – a white mustang – and drove it into the lake for revenge.
Now, Callie is stuck at a reform school while Reed is off at college, living his life without repercussions. Until they meet again. Passion ignites. And with passion, comes a surprise for both parties involved…
Floored: An Accidental Pregnancy Romance Book – Karla Sorensen
Have you heard the one about the impulsive American grad student and the broody Brit who argued about which kind of football was better?

It's a good story, especially because it ends with me clutching a pregnancy test in my tiny Oxford flat.

In my defense, it was never meant to be more than a harmless flirtation. But he was just sitting there, with his accent and his muscles and his tattoos, telling me that his football was better than the one I grew up watching my brother play. Next thing I knew, that flirtation got a whole lot hotter and even though I wasn't sure I'd ever see him again—my mystery Brit—it was the kind of night a girl goes to her grave remembering.
Hollywood Prince- Natasha Madison
A blonde, a brunette, a redhead…he can have his pick of them all on any given night and he knows it.
They wait, hoping he looks up and gives them his signature smirk, choosing them over the others because that's his game. Except now he's signed the contract of a lifetime, one with a pesky little clause that says his zipper must stay up and his playboy image has got to tamp down.
It'll be fine—a piece of cake, even—he can do this and he's almost convinced himself of that … and then she walks in the room.
RoomHate – Penelope Ward
When my grandmother died and left me half of the house, there was a catch: the other half would go to the boy she helped raise. The same boy who turned into the teenager whose heart I broke years ago. The same teenager who's now a man with a hard body and a hardass personality to match.
I hadn't seen him in years, and now we're living together because neither one of us is willing to give up the house.
I could see through that smug smile. Beneath it all…the boy is still there. So is our connection.
The problem is…now that I can't have Justin, I've never wanted him more.
Cheat Codes – Emily Goodwin
Archer has always wanted what he can't have—Quinn Dawson. Since the moment he saw her, he's been denying his feelings for her, ignoring the void in his heart he knows only she can fill.
Everything about them was wrong, the kind of wrong that felt so right. But none of it mattered. Not the terrible timing. And definitely not the mess it would create if Archer made a move on his best friend's baby sister.
It was supposed to be one night, but one night is all it takes to make everything more complicated, and they only have nine short months to sort it all out.
No, none of it mattered. Until it did.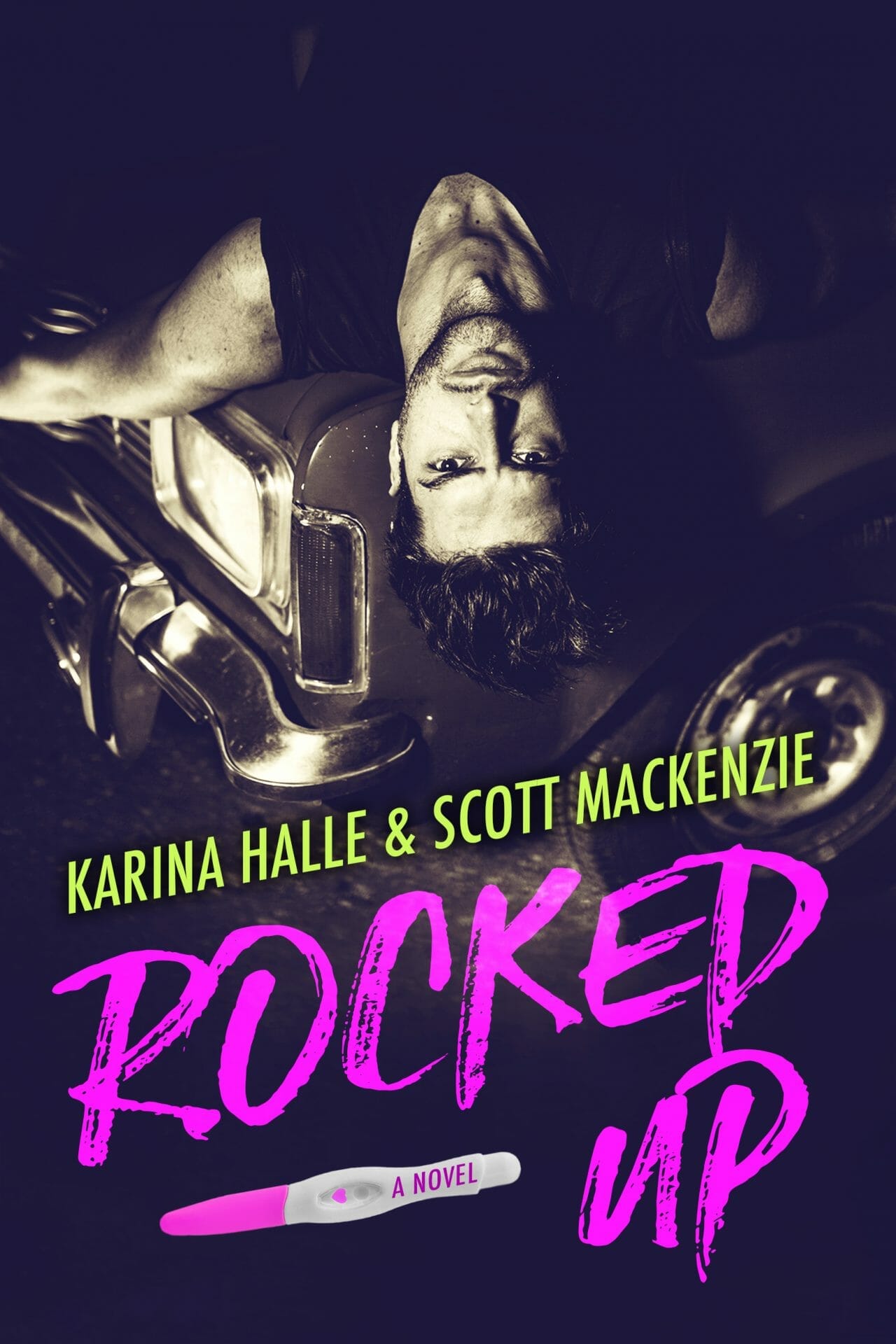 Rocked Up – Karina Halle & Scott MacKenzie

I've been watching him since I was a teenager.
He didn't notice me back then and it didn't matter. Brad Snyder, guitarist and singer for one of the world's greatest bands, was my entire life.
Today I'm auditioning to be the replacement bass player for Brad's band. If I get the job, I'll go on tour and work with Brad every day, in very close proximity.
There's only one rule: he's not allowed to touch the boss's daughter.
My name is Lael Ramsey and we all know how this will turn out.
Wrong – Jana Aston
I have a history of picking the wrong guy. Gay? Player? Momma's boy? Check, check and check.
Now I can't stop fantasizing about one of the customers at the coffee shop I work at between classes. It's just a harmless crush, right?
It's not like I ever see this guy outside of the coffee shop. It's not like I'm going to see him while attempting to get birth control at the student clinic.
While wearing a paper gown. While sitting on an exam table. Because he's the doctor. Shoot. Me. But what if, for once, the man I've had the dirtiest, most scandalous fantasies about turned out to be everything but wrong?
The Outlaw's Claim – Brenda Jackson
From friends to lovers to…

having a baby?

Maverick Outlaw is a man who knows his own mind—and he knew from the beginning that a fling with longtime friend Sapphire Bordella would be more than just sizzling, mind-blowing sex. That is, until Phire says they should go back to being just friends—and then announces that she's pregnant with Maverick's child and her father expects her to marry someone else! Maverick may not be ready to give his heart, but nothing will stop him from claiming what's his…
Bountiful – Sarina Bowen
Once upon a time a cocky, copper-haired tourist sauntered into Zara's bar. And even though she knew better, Zara indulged in a cure for the small-town blues. It was supposed to be an uncomplicated fling—a few sizzling weeks before he went back to his life, and she moved on.
Until an accidental pregnancy changed her life.
Two years later, she's made peace with the notion that Dave From Brooklyn will never be found. Until one summer day when he walks into her coffee shop, leveling her with the same hot smile that always renders her defenseless.
Pregnancy Romance Books: Other Genres You May Enjoy
Pregnancy is a time of profound transformation, filled with anticipation, joy, and a myriad of emotions. It's a period when love blooms and relationships evolve, making it a perfect backdrop for heartwarming and enchanting stories. But maybe you're looking for something similar to pregnancy romance books, but slightly different. If that's the case, we've got some similar genres you may enjoy!
If domesticity is you're kind of thing, Single Dad romance books present some strong, hardworking men desperately in need of that special someone!
Over and done with pregnancy? With the tots growing up, maybe now is the best time to find your other half.
cozy romance books
We've been throwing babies and kids at you left, right and center. Let's step away from the maternal sense and get to the root of what makes pregnancy romance books so addictive. Want some cozy vibes? We've got you.
---
Frequently Asked Questions
What is the pregnancy trope in romance?
Most often, the pregnancy trope occurs accidentally. The surprise pregnancy usually occurs between two people who are not in a relationship, and increasingly often, between two people who shouldn't be together. Almost all pregnancy romance books include a surprise pregnancy as opposed to a planed pregnancy.
What is MFM romance?
Male/Female/Male romance. Whilst this is commonly referred to as a 'love triangle', where two straight men both fall in love with the same woman, we should point out a true love triangle only occurs if all partners love each other, such as in Xiran Jay Zhao's Iron Widow. Some LGBTQ+ activists are calling for this popular trope to be referred to as a love-triad instead, which we think is a great substitution.
Which books should you read while pregnant?
Best answer is always read what ever you want to read! However, probably best to avoid any books with a child/horror or thriller element, especially as a new parent! Pregnancy romance books might be perfect to make you feel fully immersed in the story!
---