Get An Exclusive Look Inside ONE NIGHT AT THE NICHOLAS ESTATE by Charlie Daye
And Enter To Win An Amazon Gift Card & Signed Paperback Book!
Romance Author Charlie Daye is celebrating her new book, ONE NIGHT AT THE NICHOLAS ESTATE, by giving away amazing prizes to 3 lucky winners! Click here to enter!
All Wanda wanted was a glass of wine, a massage and some time with her best friend. What she got was lost on a dark, deserted back road and a GPS that kept repeating "Recalculating". Frustrated and expecting her untimely demise at any minute, she comes upon a brightly lit mansion throwing the party of the year. Literally. Stopping for directions, she gets sucked into a world where time has stood still and nothing is at it seems.
Get Your Copy Here
---
Meet Charlie Daye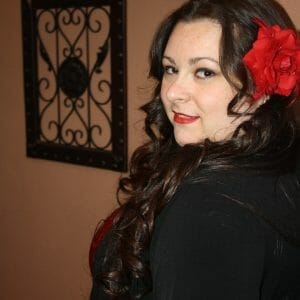 Interview with Charlie Daye
Q: Hi Charlie! Can you tell us about your publishing journey? Did you always want to be an author?
CD: I actually never considered being an author, it just kind of happened. I had a job working in a cemetery. I spent 8 hours a day by myself and the place was haunted, so I found myself thinking of ghost stories and decided to put them on paper.
Q: Tell us about your heroine. What inspired her quirks and struggles?
CD: This book was inspired by an actual person I know named Wanda. A majority of the responses in the book were provided by her and some of the stories that Wanda tells in the story actually happened to her.
Wanda is a trip! LOL. After spending time with her I decided she needed her own story and here we are. She hasn't read the final product yet so I can't wait to hear what she says.
Q: Very cool! Why did you choose your setting?
CD: The setting for the book is a real place. I used to pass it almost every day. Wanda was convinced the place was haunted. When I started this story, the owner of what was formerly known as the Ryan Nicholas Estate, allowed me to tour her facility and take photos. It was a beautiful location, and the owner did confirm that it was rumored to be haunted. I guess Wanda was right.
Q: What is one thing you hope readers will take away from your book?
CD: I just want them to enjoy the read. Wanda's story was meant to be funny with a dark twist and I think we accomplished that.
Q: How many bookshelves are in your house?
CD: HA! I have an entire library in my house. There is one room that is covered in bookshelves and filled with books.
Q: Anything new in the works?
CD: Yes, I am currently wrapping up a book that takes place in the world of the Fae. I've been working on this one for a while and can't wait to release it. It's called Healing Cassiopeia. It's a story of love and loss and finding love again. I hope everyone loves Cassie as much as I do.
I'm also finishing up a series that my readers have been chomping at the bit for – everyone will finally know what happened to Kai in my Hunter's Series.
And I've just started the third book in the Sidney Rinn Series. I'm excited for people to learn about Sidney's past… including Sidney!
This or That Questions:
Coffee or Tea? Coffee
Book or Movie? YES!!
Print or Ebook? Print
Summer or Winter? Winter
Spiders or Snakes? Just No!
Haunted Mansion or Un-haunted Shack? Haunted Mansion
Readers can follow Charlie Day on her Facebook Page here and her Facebook Profile here.
Enter To Win Amazing Prizes From Charlie Daye
Click Here
Got your copy of One Night At The Nicholas Estate by Charlie Daye? Tell us your thoughts in the comments!
Like this post? You might also like The Beginning Of Forever by Cheryl R. Lane.