Check Regularly For Updates About The Newest Danielle Steel Book
Danielle Steel is the best selling author alive! And the fourth bestselling fiction author of all time, with over 800 million copies sold. She has written around 185 books, with 146 novels. And the reason why she releases so many books? She can write up to five books at one time. Her books have been translated into 43 different languages and 22 of them have had TV adaptions. Two of which have even received Golden Globe nominations! On top of all this, Steel has also published children's fiction and poetry. Is there anything she hasn't done?
Danielle is truly an impressive author. We are massive fans here and we love keeping an eye out for her new releases. Here's the breakdown of her latest! (Tip: Make sure to bookmark us & come back as we will be updating as she publishes more!)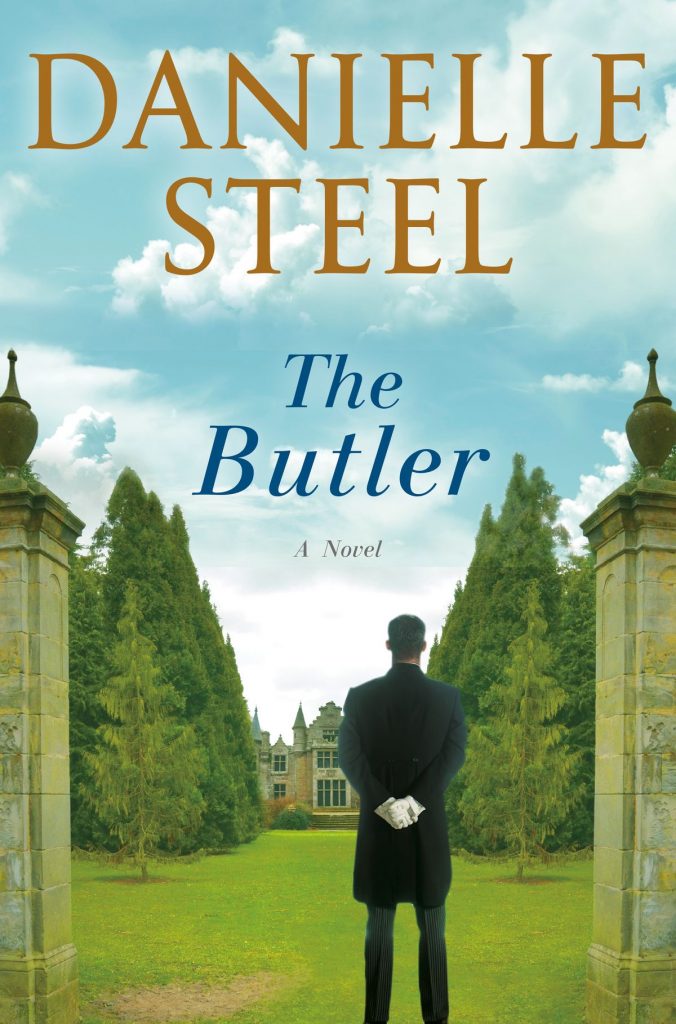 The Butler – Release Date – October 5 2021
Two different worlds and two very different lives collide in Paris in this captivating novel by Danielle Steel.
Joachim von Hartmann was born and raised in Buenos Aires by his loving German mother, inseparable from his identical twin. When Joachim moves to Paris with his mother in his late teens, his twin stays behind and enters a dark world. Meanwhile, Joachim begins training to be a butler, fascinated by the precision and intense demands, and goes on to work in some of the grandest homes in England. His brother never reappears.
Olivia White has given ten years of her life to her magazine, which failed, taking all her dreams with it. A bequest from her mother allows her a year in Paris to reinvent herself. She needs help setting up a home in a charming Parisian apartment. It is then that her path and Joachim's cross.
Joachim takes a job working for Olivia as a lark and enjoys the whimsy of a different life for a few weeks, which turn to months as the unlikely employer and employee learn they enjoy working side by side. At the same time, Joachim discovers the family history he never knew: a criminal grandfather who died in prison, the wealthy father who abandoned him, and the dangerous criminal his twin has become. While Olivia struggles to put her life back together, Joachim's comes apart.
Stripped of their old roles, they strive to discover the truth about each other and themselves, first as employer and employee, then as friends. Their paths no longer sure, they are a man and woman who reach a place where the past doesn't matter and only what they are living now is true.
Dates To Look Forward To
We love how often Danielle Steel releases books, so here are some dates to mark on your calendars:
Flying Angels – November 23 2021
Invisible – January 4 2022
High Stakes – March 8 2022
Beautiful – April 19 2022


If you love Danielle Steel, then you may like:
---
Previous Updates:
17th of August, 2021: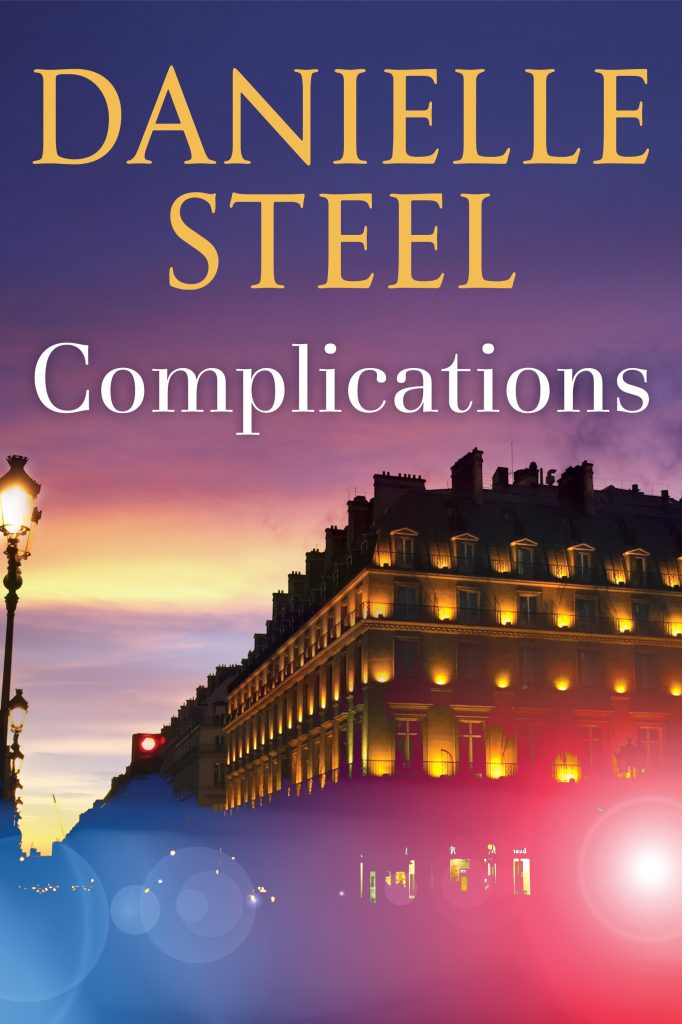 Complications
Complications is a riveting story of scandal and tragedy set against the backdrop of an exclusive Paris hotel from the world's favourite storyteller, Danielle Steel
Known for its luxury and discrete service, the Hotel Louis XVI in Paris has attracted an international clientele of the rich and famous for many decades. Now, after extensive renovation and under new management, an esteemed group of loyal returning guests is set to descend upon the hotel, joined by a group of new faces who have managed to secure coveted reservations. Anxiously awaiting the guests is the new manager, Olivier Bateau, and his assistant, Yvonne Philippe. Both strive to continue the hotel's tradition for excellence but even they were not prepared for what happened on that September evening.
A successful art consultant arrives to seek solace after a brutal divorce and is surprised to find new love. A new guest contemplates ending his life and ends up saving someone else's. A high-profile politician's career will be tarnished with scandal after a mystery meeting conducted at the hotel. And a couple will find their once-in-a-lifetime trip struck by a medical emergency, leaving the future they've longed for hanging in the balance.
Rocked by the events of this one fateful night, guests and staff alike brace themselves for the aftershock, as it quickly becomes apparent that there is much more drama in store . . .
Danielle Steel tells an unforgettable story about a famed hotel, where a few complications quickly escalate into a matter of life and death, changing the lives of everyone who passes through its doors.
8th of July, 2021: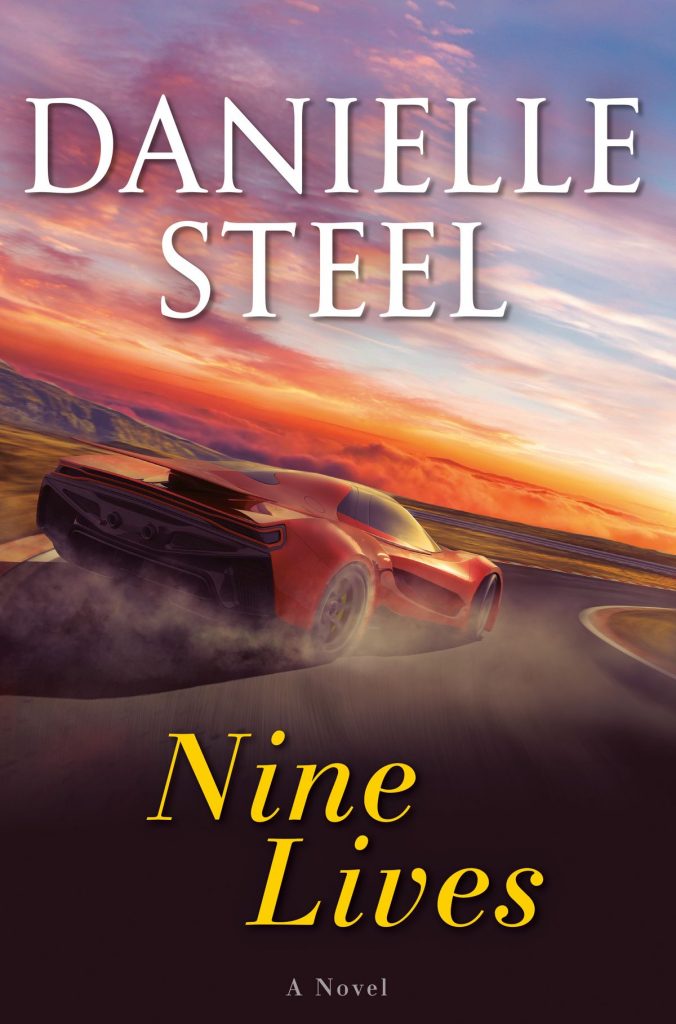 Nine Lives
NEW YORK TIMES BESTSELLER • A woman who longs to avoid risk at all cost learns that men who love danger are the most exciting in this moving novel from New York Times bestselling author Danielle Steel.
After a carefree childhood, Mary Margaret Kelly came of age in the shadow of grief. Her father, a dashing daredevil Air Force pilot, died when she was nine. Maggie saw her mother struggle to put their lives back together. As the family moved from one city to the next, her mother warned her to beware of daredevil men and avoid risk at all cost.
Following her mother's advice, and forgoing the magic of first love with a high school boyfriend who was too wild to feel safe, Maggie instead sought out all the things her mother had lost—a predictable partner, a stable home, and a regular paycheck. She chose to marry a dependable, kind man who was a reliable husband and successful accountant. Together they had a son and found happiness in a conventional suburban life. Until tragedy struck again.
Now on her own, feeling a sense of adventure for the first time, Maggie decides to face her fears, setting off on a whirlwind trip from San Francisco to Rome, Paris, and Monaco. But when her travels reconnect her with the very same irresistible, thrill-seeking man she's spent thirty years trying to forget, Maggie becomes terrified that rushing into love and sharing his life may very well end in disaster. But ultimately, while Maggie tries to outrun her fears and painful memories of her past, fate will surprise her in the most astounding of ways, as she walks the tightrope between danger and courage, and between wisdom and love.