Golden Girl Elin Hilderbrand has been dubbed as the 'perfect escapist summer read'.
It's almost summer so it's a good time to start looking for some summer reads or beach books and Golden Girl is perfect for that. Set on the beautiful island of Nantucket full of Elin Hilderbrand's treadmark mouth watering beach scenes this is a fantastic read wherever you are this summer – on the beach, in the garden or the respite of your living room. Check out our review of Golden Girl here!
Table of Contents [CLICK HERE TO OPEN]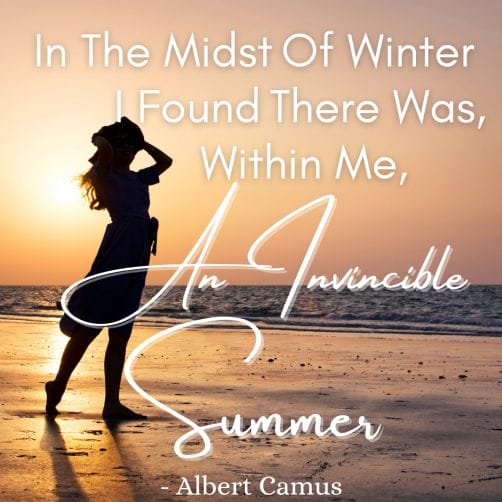 Golden Girl
On a perfect June day, Vivian Howe, author of thirteen beach novels and mother of three children, is killed in a hit-and-run car accident. She ascends to the Beyond where she's assigned to Martha, who grants her three 'nudges' to change the outcome of events on earth during one last summer.
Official Synopsis
In this #1 bestselling page-turner from "the queen of beach reads" (New York Magazine), a Nantucket novelist has one final summer to protect her secrets while her loved ones on earth learn to live without their golden girl.
On a perfect June day, Vivian Howe, author of thirteen beach novels and mother of three nearly grown children, is killed in a hit-and-run car accident while jogging near her home on Nantucket. She ascends to the Beyond where she's assigned to a Person named Martha, who allows Vivi to watch what happens below for one last summer. Vivi also is granted three "nudges" to change the outcome of events on earth, and with her daughter Willa on her third miscarriage, Carson partying until all hours, and Leo currently "off again" with his high-maintenance girlfriend, she'll have to think carefully where to use them.

From the Beyond, Vivi watches "The Chief" Ed Kapenash investigate her death, but her greatest worry is her final book, which contains a secret from her own youth that could be disastrous for her reputation. But when hidden truths come to light, Vivi's family will have to sort out their past and present mistakes—with or without a nudge of help from above—while Vivi finally lets them grow without her.

With all of Elin's trademark beach scenes, mouth-watering meals, and picture-perfect homes, plus a heartfelt message—the people we lose never really leave us—Golden Girl is a beach book unlike any other.
Detailed Description
Vivi is fifty-one (and in terrific shape with a stylish pixie cut). She's a mother of three children – Willa, Carson and Leo. After her husband cheated on her and they went through a messy divorce, but Vivi is moving on.
Her writing career is really taking off – her forthcoming novel Golden Girl is her first book to receive a starred McQuaid Review. And Tanya Price of Great Morning USA is a fan and wants her on the show for an interview. Even if Golden Girl meant writing about the one thing she swore to keep a secret, Vivi is ready for this book to be the big one.
Willa – the eldest of Vivi's children – is pregnant again (the fourth time in a year after three miscarriages) with her husband Rip. But Rip's sister, Pamela, is unpleasant towards Willa and her family. Pamela is hoping for Rip and Willa to end their marriage. However, Pamela isn't the only member of the Bridgeman family causing trouble for Vivi's family – her son Peter hates Leo. They had a fight recently and they are yet to make up, something is clearly bubbling away under the surface here and they never really made up. And, to top it all off, Carson seems to have a weird and awkward response to the Bridgemans. Cruz, who lost his own mother when he was young is considered by Vivi to be her fourth child due to the close relationship between Leo and Cruz. But the relationship between the two boys has become strained, even resulting in them getting into a physical fight.
But everything in Vivi's life comes to a halt when she tragically gets hit by a car and dies. Martha – Vivi's "Person" – is assigned to support her in the afterlife. Because of the suddenness of Vivi's death she is granted three nudges and 70 "watching" days where Vivi can watch her family in the aftermath of her departure. She gets to watch her family from afar until Labor Day and she can use her nudges to push her chosen events in a different direction for the lives of those still living.
The story is told from many different perspectives (Martha, Vivi, Rip, The Chief of Police, Willa, Amy, Leo, Carson, and even Nantucket), which helps the story progress and you can see the different viewpoints of the main characters.
Review – ★★★★✩
Golden Girl is like no other book I've read before. It's got an interesting take on life after death, giving nudges to the deceased to influence the life of those living. It's safe to say that Hilderbrand has some excellent ideas. And she's got the talent to follow through with them.
The book's setting on the beautiful Nantucket Island is a very prominent theme throughout, there's even whole chapters from the viewpoint of the island's community. You can really tell how much Hilderbrand loves her home! And we don't blame her – it sounds like an amazing place to live. Much like the tourism impact that Vivi's books had, we'd imagine that Hilderbrand's books are the same. We're definitely considering a trip there. In fact, we've already started packing our bags.
Looking at the storyline, Hilderbrand really builds up some tension in Golden Girl, leaving you with loads of questions you can't wait to find out the answer too. Did Cruz have anything to do with Vivi's accident? Will Willa have her baby? What's going on with Carson and the Bridgeman family? What picture did Peter send to Leo and Cruz? What will Vivi use her nudges on? There are just so many things that you need to find out that you can't put the book down.
The characters – even if sometimes they annoy you a little bit – are people you just can't help but fall in love with. You really find yourself rooting for the characters, hoping that everything works out for them. They feel very human and real because Hilderbrand gives them flaws while still making them relatable. In it's essence Golden Girl is a tender book about family and how no matter what happens, what flaws people have family is always there. Whilst you read this book you will really be hoping that everything comes together for this family, not implodes and falls apart as it seems to threaten to many times.
In conclusion Golden Girl is a wonderful summer novel that keeps you hooked right up until the last page. The characters and the storyline are really what completes this book and Hilderbrand is a very stellar writer. Overall, Golden Girl is a book that you really need to read!
Frequently Asked Questions
What should I read if I like Elin Hilderbrand?
If you like Elin Hilderbrand then the following books are some other fantastic beach reads by similar authors:
The Weekenders – Mary Kaye Andrews
The Proposal – Jasmine Guillory
The Summer Getaway – Susan Mallery
Summer On The Island – Brenda Novak
Island Time – Susan Wiggs
The Unhoneymooners – Christina Lauren
It Happened One Summer – Tessa Bailey
Beach Read – Emily Henry
Meet Me at Beachcomber Bay – Jill Mansell
The Boardwalk Bookshop – Susan Mallery
What are the 3 nudges in Golden Girl?
The 3 nudges in Golden Girl are 3 chances given to Vivi by her person Martha. These chances allow Vivi to "nudge" a situation to change the outcome as she watches her family after her death. As she only has 3 nudges Vivi has to be careful to choose her nudges wisely.
Is there a sequel to Golden Girl by Elin Hilderbrand?
No, there is not a sequel to Golden Girl by Elin Hilderbrand, it is a standalone title. Unfortunately Elin Hilderbrand has also stated that she intends to end her writing career in 2024, when her current three deal contract expires. Her next release is Hotel Nantucket which is due for release on June 14 2022.
What is the story Golden Girl about?
Golden Girl is about Vivi who dies unexpectedly in a car crash. She is then allowed to watch her family from above for 70 days. She is also allowed 3 nudges where she can nudge situations to change the outcome. Vivi spends the next 70 days observing her family as they will have to sort through their differences.
What did you think of Golden Girl by Elin Hilderbrand? Let us know!