Amongst the hundreds of amazing Christmas novels, there is one that definitely stands out – Debbie Macomber's Dashing Through The Snow. And if reading the book wasn't enough to give you your festive fix, then you can watch the Hallmark movie starring Meghan Ory and Andrew Walker. So, check out everything you need to know right now!
Debbie Macomber Dashing Through The Snow – The Book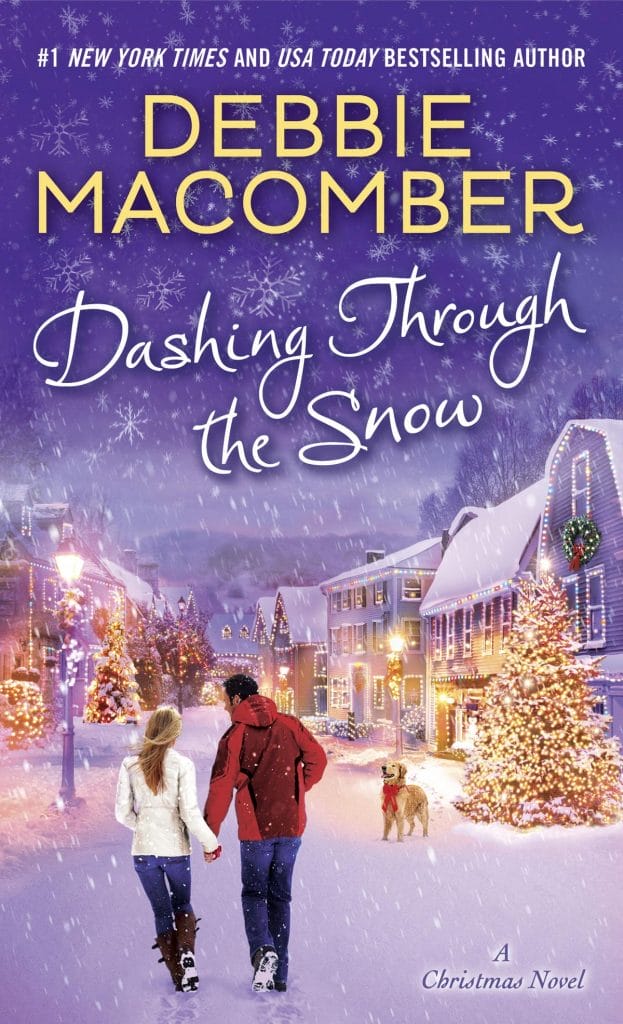 Dashing Through The Snow – Debbie Macomber
Ashley Davison, a graduate student in California, desperately wants to spend the holidays with her family in Seattle. Dashiell Sutherland, a former army intelligence officer, has a job interview in Seattle and must arrive by December 23. Though frantic to book a last-minute flight out of San Francisco, both are out of luck: Every flight is full, and there's only one rental car available. Ashley and Dash reluctantly decide to share the car, but neither anticipates the wild ride ahead.
At first they drive in silence, but forced into close quarters Ashley and Dash can't help but open up. Not only do they find they have a lot in common, but there's even a spark of romance in the air. Their feelings catch them off guard—never before has either been so excited about a first meeting. But the two are in for more twists and turns along the way as they rescue a lost puppy, run into petty thieves, and even get caught up in a case of mistaken identity. Though Ashley and Dash may never reach Seattle in time for Christmas, the season is still full of surprises—and their greatest wishes may yet come true.
Debbie Macomber Dashing Through The Snow – The Movie
Dashing Through The Snow
Starring: Meghan Ory and Andrew Walker
Based on the novel by Debbie Macomber, this yuletide movie tells the story of Ashley Harrison and Dash Sutherland. She is a crafter based in San Francisco who is desperate to spend the holidays with her family in Seattle and Dash is also in a rush to get there. When Ashley inexplicably encounters a problem with her reservation at the airport ticket counter, she turns to Plan B and attempts to rent a car. But there's just one vehicle left and Dash beats her to it.
Reluctantly, Ashley takes him up on his offer to join him on the road trip. As the pair heads north, their adventures include car trouble, adopting a puppy and being secretly tailed by federal agents, who believe Ashley is up to no good. With a hint of romance gradually filling the air will these two fall in love or will their journey bring about an unexpected road bump to romance?
Do you love Debbie Macomber Dashing Through The Snow as much as us? Let us know!