Wednesday Romance Reads To Devour 5/27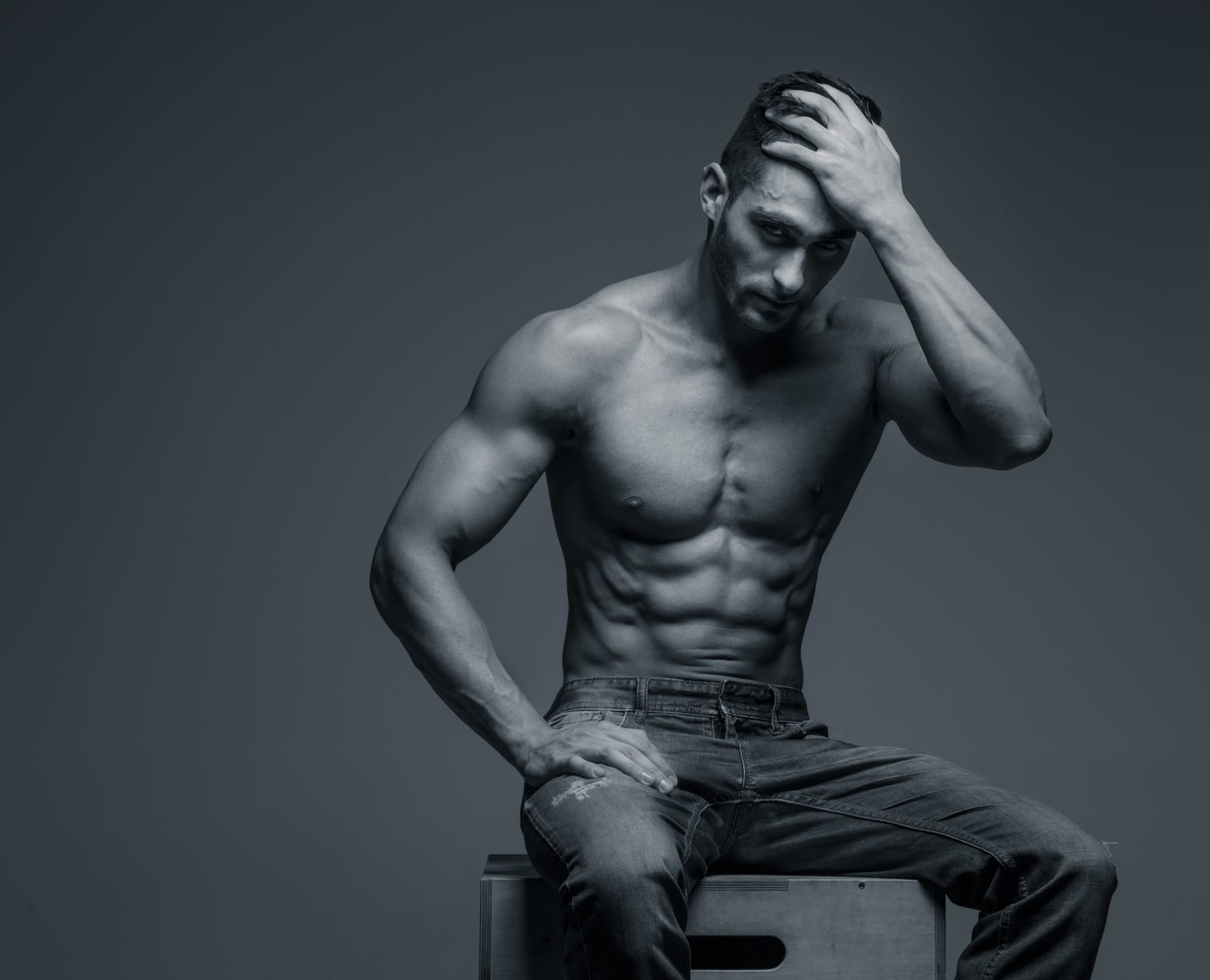 Maliki (Guardian Defenders Book 2)
Kris Michaels
$4.99
Betrayal.
When it comes at the hands of family, betrayal destroys lives. His reputation destroyed and career as a surgeon shattered, Harrison M. Boswell, VI, vanishes, and the alter-ego of Dr. Maliki Blue arises. His employer, Guardian Security, knows who he had been—but they are the only ones. Too bad pasts don't stay buried. A distress call from the one person he couldn't ignore drags him back to a place and time he'd sworn to forget and embroils him in a tangled web of small-town drama and three deaths. With one foot out of the door, Mal is ready to leave and never return, when the deputy sheriff appeals to him for the kind of help only he, and Guardian can provide.
Desire.
Dr. Maliki Blue exploded into her world at the scene of what would have been a successful murder—had the good doctor not intervened so swiftly and effectively to save the life of the gunshot victim. As Senior Deputy Sheriff of Pleasant County, VA, Poet Campbell's instinct told her Dr. Maliki Blue was more than who he said he was. Checking out the gorgeous, sexy doctor will be one of life's unexpected pleasures. Then life—and a suspicious set of unrelated circumstances—complicates everything, including her attraction to the sexy doctor.
Destiny.
He didn't want to acknowledge his past or examine the reasons he left, but fate forced that hand. Fate also dropped Poet Campbell onto his lap. However, other than for his access to Guardian, she doesn't need him, although neither would deny the gravitational pull between them. Not a fertile field to grow a meaningful relationship no matter how insatiable their physical attraction. Add corrupt officials and a psychotic serial killer and a tragic ending is almost preordained—almost.
Chocolate in the City
Donna Michele Ramos
$2.99
Chocolate in the City
What happens when "Girls Trip" and "Sex in the City" have a baby?
"How do 3 chocolate women, turn the borough of Brooklyn upside down?"
In high school, they started calling themselves, "Chocolate Girls." Now these 3 single, "Chocolate Women" are blazing a path through their beloved, native Brooklyn.
LASHELL (LASHES) JOHNSON – Model tall, African American woman; butterscotch complexion; wears a short haircut with blonde highlights. She has long legs that drive men crazy. Loves her make-up, especially false eyelashes, (hence her nickname Lashes). Lashes lives in jeans and t-shirts on the weekends and favors a monochrome clothing palate. Lashell works as a fashion merchandiser and lives in a 2-bedroom apartment in a brownstone in Bushwick. Her traditional decorating style goes well with the brownstone's flow. She has a 2-year old daughter, Baby Imani; her rainbow baby. She is tall for her age, wears 2 big curly afro puffs, has a medium complexion and is so stinking cute, people stop Lashell to tell her how cute she is. Lashell is casually dating Michael Gibson and James Blakely; after meeting both of them at the same event. After so many of her looks are copied and friends tell her she could be a stylist, for fun she starts her blog, "Killer Lashes" but stumbles into being a fashion and lifestyle influencer. Eventually, she's at 36,000 plus Instagram followers. Stylists love her ideas; making her sought after by the fashion, lifestyle and entertainment industries.
ZARILYN (ZARI) HUDSON – Average height, African American woman, milk chocolate complexion with black shoulder length hair; interned in high school at the NYC Transit Authority. When she got out of high school, she already had a full-time job there. That head start helped her work her way up to manager faster. Zari lives in a contemporary, 1-bedroom apartment in Atlantic Plaza high-rise. She is average height; Lashes and BeBe lovingly call her, "Ms. Perfect Size," because unlike them, she never needs to get her clothes hemmed or lengthened. She wears very little make-up, loves bright colors, lives in sweats when she can, and has a preference for teddy bear men. Now she's in the thick of things and is harboring a major secret from her two best friends. This is a problem she created for herself and she is suffering, because it's her secret and she can't share it or the guilt with her friends.
BEBE LOPEZ – Petite, Mexican American woman; olive complexion, burgundy curly afro, usually swept to one side. She prefers not wearing make-up. BeBe is an elementary school teacher. She lives in a downtown Brooklyn housing project apartment; she shared with her mom until her mom decided to move back to the west coast. BeBe's decorating style can only be described as eclectic. She is Boho chic and loves wearing prints and maxi dresses, as often as possible. Lashes and Zari tease her, they tell her she was born too late. They say she should have been born in the 1950s; so she could be a hippy in the 1960s. She responds, "Bohemian is timeless, deal with it, LOL!"
The funny thing about it is, as tiny as BeBe is, she can out eat both of her friends. She attends Hunter College and is working on getting her master's degree, so she can become a school administrator. Eventually she, meets and starts dating fellow student Thad Gardner. She loves a good-looking man, but he also has to be a foodie because she loves to eat, and her man has to enjoy that with her. So tofu, vegan, vegetarian, only salad eating, green juice drinking men, need not apply.
3 women, as opposite as 3 women can be. But they complement each other so well. Whatever a man's taste in women, one of them is sure to catch his eye; each one so attractive, in their own respective way. All in their mid-30's, the pride of Brooklyn; they rule every hot spot in town and are known everywhere. They've turned Brooklyn into the new Manhattan. Every promoter who is anybody, knows and courts these ladies because they know, them in the house equals a crowd following them and all it takes is an Instagram post from Lashes. Occasionally, they grace Manhattan with their presence. But they rule Brooklyn, always VIP; never waiting in line. If people know they're going to be at a club, the club is guaranteed to be packed to capacity, club owners and managers love them. Of course they do, business booms in their wake. Brooklyn in the house!
Accidental Love
Ajme Williams
$0.99
I never expected to see Wyatt back in town again.
Never… ever.
I also never expected to end up being married to him.
To clarify, our marriage is as fake as plastic.
He was my brother's best friend.
And he didn't hesitate to break my heart ten years ago.
Disappeared into thin air and joined the military.
I couldn't even call him to say that I was pregnant.
I'd been quietly living my live with my daughter before he showed up.
Announced.
Looking more handsome than ever before.
With more scars than I can count.
He's all fired up to save our town, Salvation.
I have the same mission as him.
And it only made sense to do whatever it takes.
Turns out, a fake marriage would fix things.
But if things go south…
If he finds out the truth about our daughter…
Then trying to fix everything else may eventually break me.
Weekend Surrender
Lori King
FREE
After another painful betrayal and break up, Rachael Morgan sets out to prove to herself that she can handle a good time with a man and walk away sexually satisfied and with her heart intact. She could have never imagined that she would be agreeing to the proposition of a lifetime. Every woman in Stone River, Texas would jump at this chance, but she's afraid she'll leave pieces of her heart behind.
Raised on their family ranch the four Brooks brothers have always shared everything. Even women. When they find themselves face to face with the one person who could complete them all, they set out on a journey to claim her for their own.
Fate can place them all in the right place at the right time, but will Rachel be able to overcome her relationship scars, or is she destined to live her life alone believing that no man ever stays?