Sign up for this HUGE GIVEAWAY from USA TODAY Bestselling Author Tessa Layne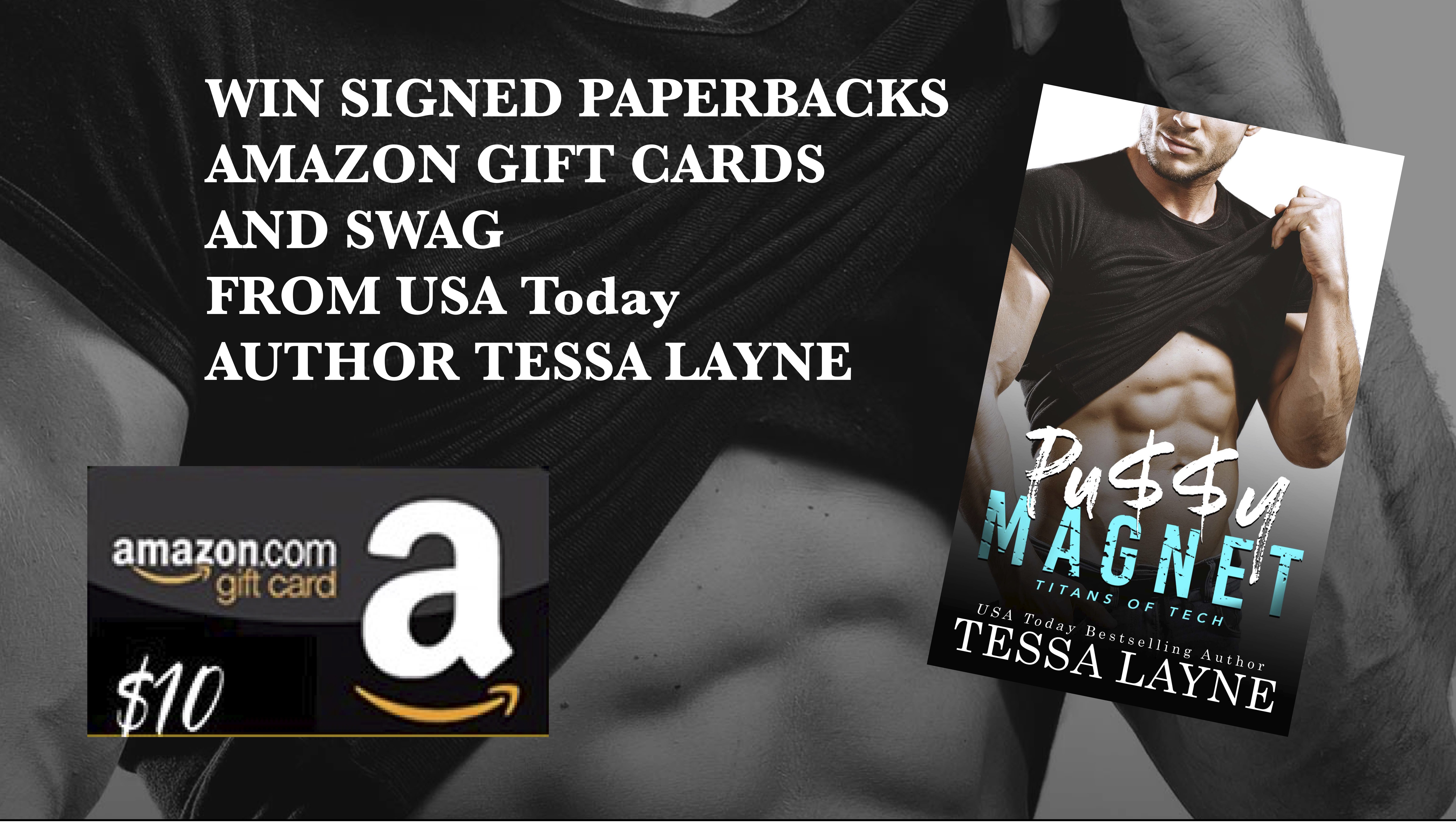 Titans of Tech (Book 1)
Pu$$y Magnet
A Very Naughty RomCom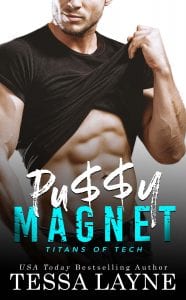 Let's get one thing straight. I love

pussy

.
Fucking. Love. It.
Call me shallow, call me a perv, call me a fucking manwhore, but the reason I know there's a heaven is because God made
pussy
. Because when my tongue, fingers or cock is buried in its sweetness I know without a doubt, I'm in heaven.
My life's mission, to sample as much of the
pussy
garden as possible, began when I was thirteen and found a stack of playboy magazines in the shed out behind my grandfather's summer house. There, I was initiated into the exotic, mysterious world of
pussy
. Black
pussy
, white
pussy
, Asian
pussy
, Mexican
pussy
, Italian
pussy
, Irish
pussy
, Turkish
pussy
. Each a perfect pink flower, reflecting the personality of its owner – trimmed, waxed, or wild and free, they hold the key to a woman's undoing. Because no matter who a woman is, a ball buster in the courtroom or a flower child at an Avitt Brothers concert, I have the keys to the kingdom, and they all want it.
Until Mariah Sanchez – aka Sparky
She wants me.
I can feel it. I can smell it. But for nine months, sixteen days, twelve hours and forty-seven minutes she's had my cock in irons. Worse, my mouth and my fingers, too. Locked up in an invisible prison of my own making. And because I'm a stupid idiot, the only person I can blame for my predicament is me.
But that's about to change…

---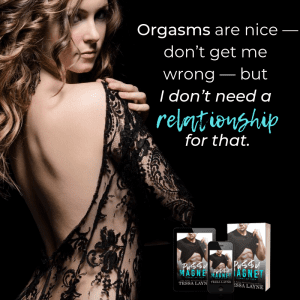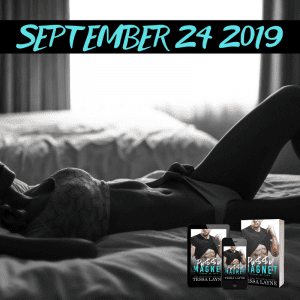 "I can't fucking sleep. I can't fucking breathe without thinking of you. And not the normal kind of thinking about you. The sexy, dirty kind of thinking about you that involves mouths and teeth and fingers and bare skin. I can't get you out of my head."
---

Allow us to introduce you to
Tessa Layne

USA Today Bestselling Author Tessa Layne discovered the Harlequin stacks at her local library when she was twelve, and began a life-long love affair with all things filthy and romantic.
She's a voracious reader of romance (the smuttier the better), historical fiction, biographies, travel memoirs and cookbooks.
Tessa fell in love with her sexy, geeky, musician of a husband faster than the characters in the novels she writes, and divides her time between the Flint Hills and the Rocky Mountains, where she lives with said sexy spouse, two children and two very naughty cats.
All of her books contain sexy Alpha heroes- some badder than others- smart sassy heroines who don't pull their punches, and swoon-worthy happy endings.

Meet Tessa Layne on a more personal level! 

Book Review of "Pu$$y Magnet" Coming Soon