Sign up for this AMAZING GIVEAWAY from Rachael Brownell!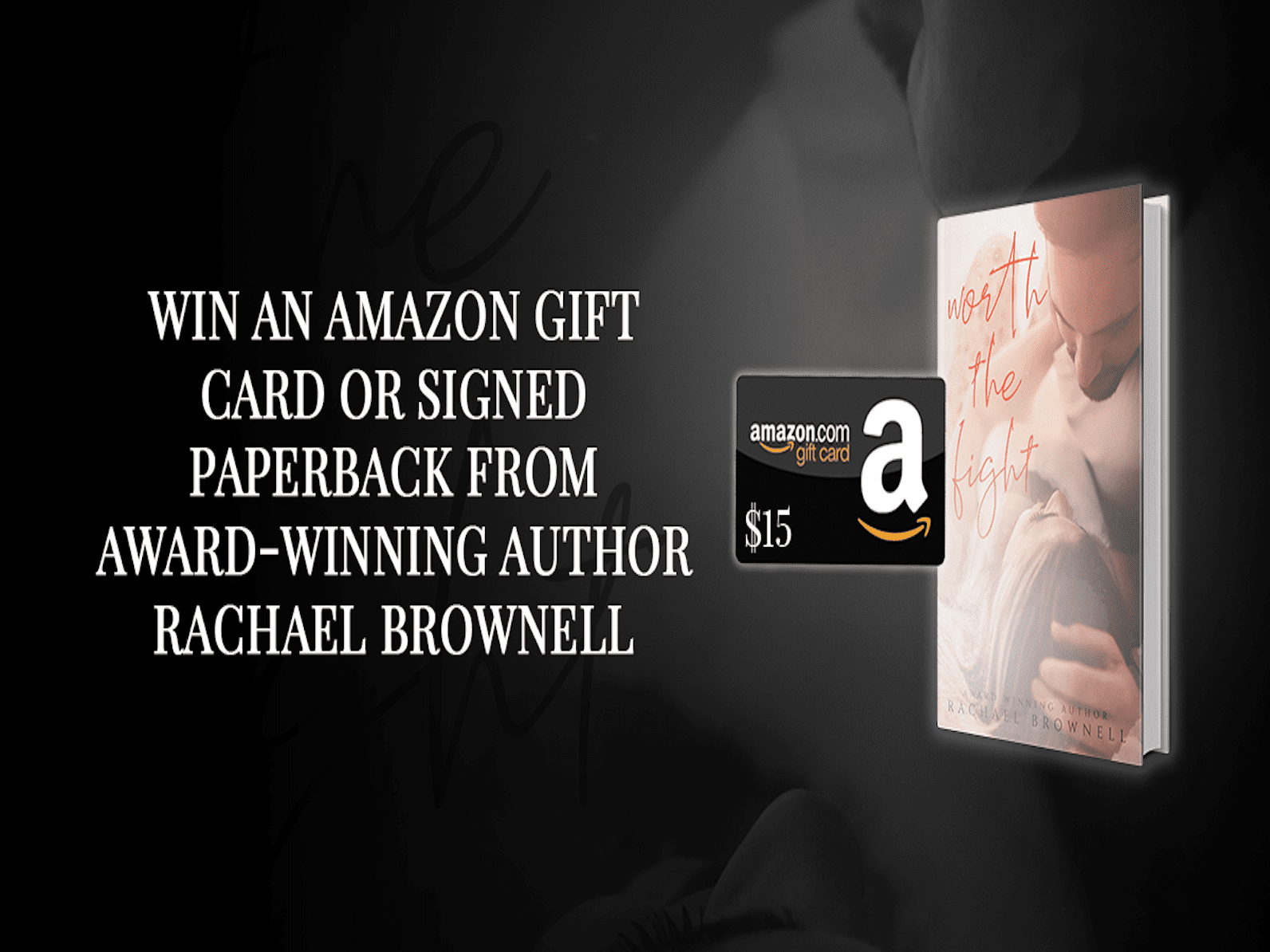 ---
Worth The Fight
by Rachael Brownell
---
---
Cassidy's a fighter, designed to survive.
After the crushing death of her parents, she persevered. When she caught her fiancé with another woman, she held her head high and moved on. Fighting always came easy, because she never had to do it alone.
She had Liam.
Her best friend. Her protector. Her rock.
But every bond has its breaking point, and they found their's… with a kiss. One weak moment upturns the foundation of their relationship, making Cassidy look at Liam in a whole new light.
Now, she has a choice to make. Is the shift from friends to lovers even possible? Or will Cassidy lose the one person she can't live without?
---
---
---
Pick up the Ebook for $2.99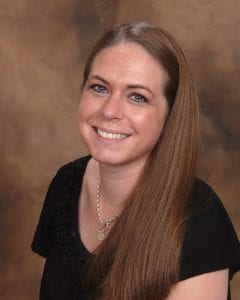 ---
Rachael Brownell is an award-winning author of young adult and new adult romance.
Rachael is a Midwest girl (yes, they say she has an accent but no, she doesn't hear it) who loves to create amazing stories that tug at your heartstrings with book boyfriends that you wish were real. She keeps her storylines realistic – either she's heard about it happening to someone or feels that it could happen in real life. She also likes her characters to be relatable so she tries to give them at least one characteristic that is similar to someone she knows.
When she's not writing her next novel, you can find her hanging out with her husband and son. She enjoys golfing but is still learning, so if you see her on the course… stand back.
---
---
---
Want to know Rachael Brownell on a more personal level?
1. How long have you been writing romance?
Officially, as a hobby turned career… since 2012. My first book, a YA romance, was picked up by a publishing company and released in 2013.
2. What was your motivation to begin writing?
Honestly? My son started Kindergarten and even though I worked 50 hours a week, I was bored when he was at school. I had WAY too much time on my hands. So I did the dreaded deep clean of the house and came across a book I handwrote when I was in high school. I was really bad and I felt like the characters I had created deserved better so I rewrote their story, beginning to end.
3. What romance genre do you write?
Most of my books are considered contemporary romance, a few, from the beginning of my career, are young-adult, but more recently I've found the courage to incorporate sexier scenes in my books. I know the 'new-adult' category is still somewhat unexplained to a lot of readers, but that's where I'd categorize my newer books.
4. What heat factor do you write? How many chili peppers on a scale from 1 being mild to 5 being scorching hot.
As I've grown as a writer, the heat factor has definitely increased in my books. Earlier this year I released a series that I would say is scorching hot, a 5 for sure. Worth the Fight, my most recent release, is more of a 3. The story didn't call for hot and heavy action between the main characters. It's a sweet romance for sure.
5. How many books have you written so far?
Worth the Fight is my 27th release, depending on how you count your books. I have 4 novellas that I generally don't include in that number even though they have defined characters and their own story. So I normally tell people around 30 when they ask.
6. Have you written any series, and if so, how many?
I LOVE writing series. My first book turned into a 4 book series. After that I wrote a few 2 book series and last year I released a 6 book series and a 2 book series. Then my first two releases this year were a series. I have a hard time letting my characters go…
7. Are you a plotter or a pants-er?
Pants-er ALL THE WAY! I've tried to plot. As long as I keep it vague I can use the outline to remember little details I want to include. If I go too in-depth it's like my characters decide to revolt. The one book I plotted beginning to end took me 2.5 years to write and didn't turn out the way I planned. NOT EVEN CLOSE.
8. Describe your writing space.
I've taken over the spare bedroom in our house and turned it into my office. It's the only place I can really get anything done. My favorite part is my desk. I ordered this beautiful L-shaped desk a few years ago and it's perfect for the space and ideal for my setup as I write on a laptop but I also have a Mac desktop for formatting and design.
9. Does your spouse read your novels?
No. He's not much of a reader and when he does read it's normally a Grishom or Crichton novel. Romance is not his preference and when I asked if he wanted to read one of my books once, he cringed. I think it makes him slightly uncomfortable. He also seems to think that my books are filled with sex which not all of them are.
Tell us about your new release.
10. How did you come up with the title?
My bestie and I met up for girls weekend to talk books and hang out. We were brainstorming titles for me and plot points when I came up with what I thought was an amazing title. I was inspired to write the book after that weekend and ended up cranking out 8k on Monday afternoon. But as I wrote, the title didn't really fit anymore and when I went to write the synopsis, Worth the Fight just popped in my head and I knew I had to change it.
11. What genre/troupe does this book fall under?
Romance – new adult – friends-to-lovers
It's a sweet story, with a hint of spice here and there, but it's for the true romance lover. The one who wants to believe everyone deserves their happily ever after.
12. What heat factor is it?
I'd give it a 3 overall.
13. What came first, the plot or characters?
The plot. For me, that always comes first. I build the characters and develop who they are around what I want the story to be, how I envision it's going to happen.
14. Who are the main characters?
Cassidy Liam. They've been friends since birth. Their parents were best friends and they grew up next door to each other. I like to describe them as the kind of friends that are more like family.
15. Give us a plot point that isn't in your synopsis. No spoilers, please.
Cass & Liam are part of a larger circle of friends that you'll meet in Worth the Fight. They're a close-knit group and have been since high school, even though they all have very different personalities. The synopsis hints at Cassidy catching her fiancé with another woman, but what it doesn't say is who that woman is OR where she catches them. Without giving it away, I can say that it's someone in their circle, someone close to Cassidy, and she caught them before making what would have been the biggest mistake of her life. Of course, you don't find out the who story of their torrid affair until later in the book because there's almost more to the story…
---
Book Review of "Worth The Fight"