If you feel like you've watched every romantic movie under the sun and you still want more, we've got the best new romantic movies for you right here. Whether you like sunny beaches and musicals or more darker, thrilling romances, we think we've got something that you will absolutely love. And to top it all off, we've added the upcoming romantic movies that you need to keep an eye out for!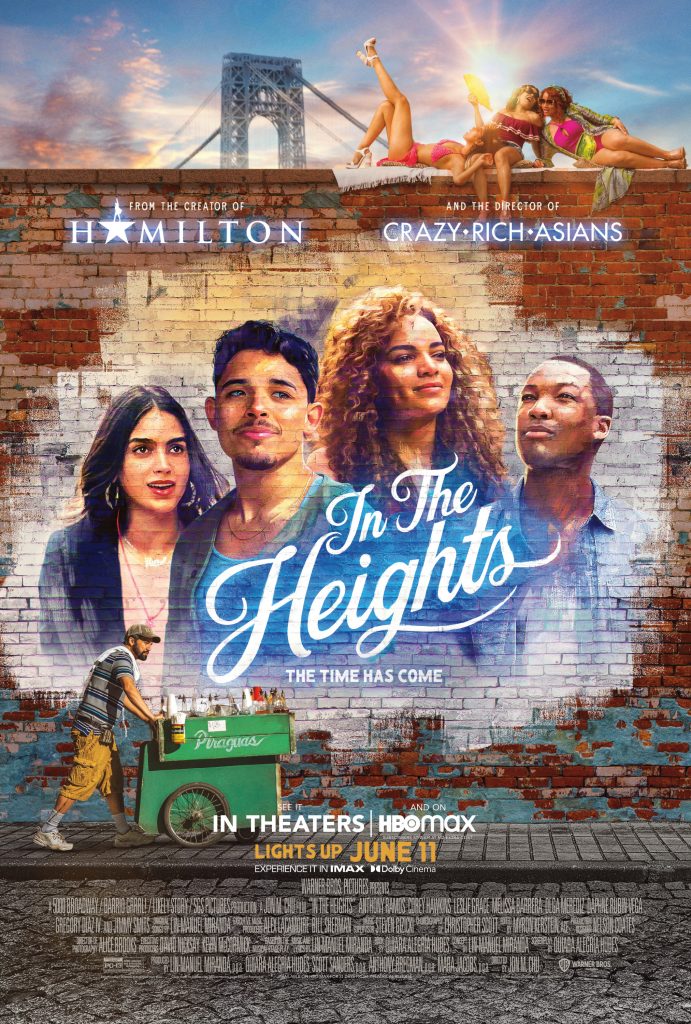 In The Heights
Starring: Anthony Ramos, Melissa Barrera, Stephanie Beatriz, Corey Hawkins
In Washington Heights, N.Y., the scent of warm coffee hangs in the air just outside of the 181st St. subway stop, where a kaleidoscope of dreams rallies a vibrant and tight-knit community. At the intersection of it all is a likable and magnetic bodega owner who hopes, imagines and sings about a better life.
The movie inspired by the hit stage musical written by Quiara Alegría Hudes and Lin-Manuel Miranda.
Where to watch: HBO Max or you can watch in cinemas now
Read the book of untold stories, essays and lyrics for the musical now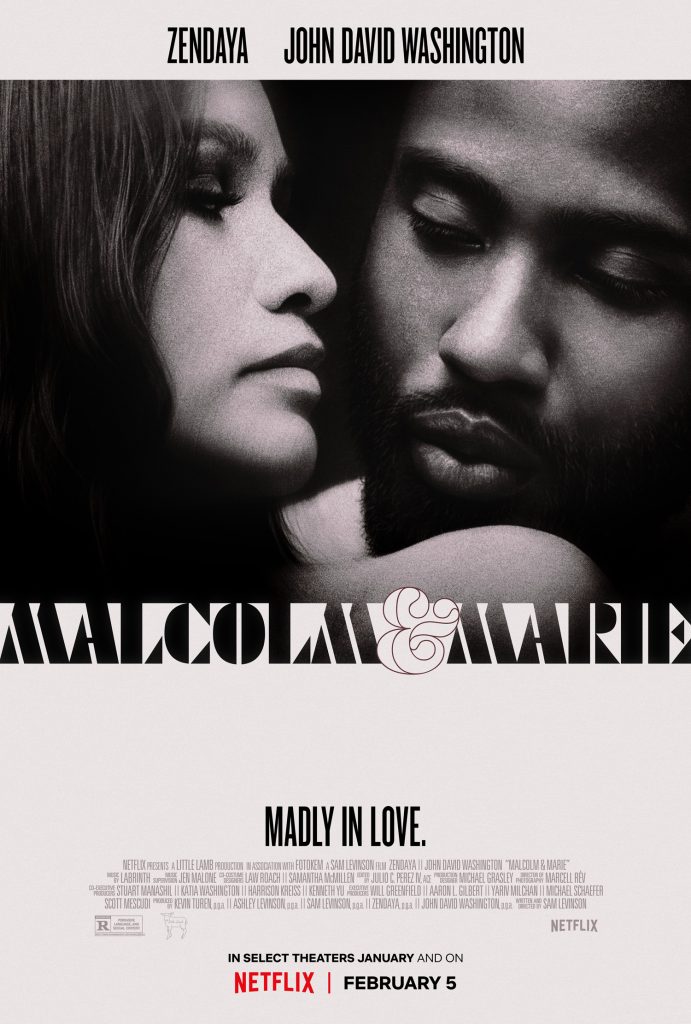 Malcolm & Marie
Starring: Zendaya, John David Washington
Writer-director Malcom Elliott returns home from his film premier with his girlfriend Marie Jones. He eagerly awaits critical reviews following the emotional audience response at the screening. When he notices that Marie is upset, he urges her to tell him what is wrong. She tells him that she was upset because she was not thanked or acknowledged in his speech. The two seem to fall into a never-ending string of arguments, bonding only to argue again.
This movie is unique in the fact that Zendaya and Washington are the only two people to appear in it and its all in black and white. It was shot in only one location as well, at the private Caterpillar House in California. Zendaya and Washington even had to pick out their own outfits and do their makeup because there were no makeup artists or costume designs on set.
Where to watch: Netflix
Image credit: Netflix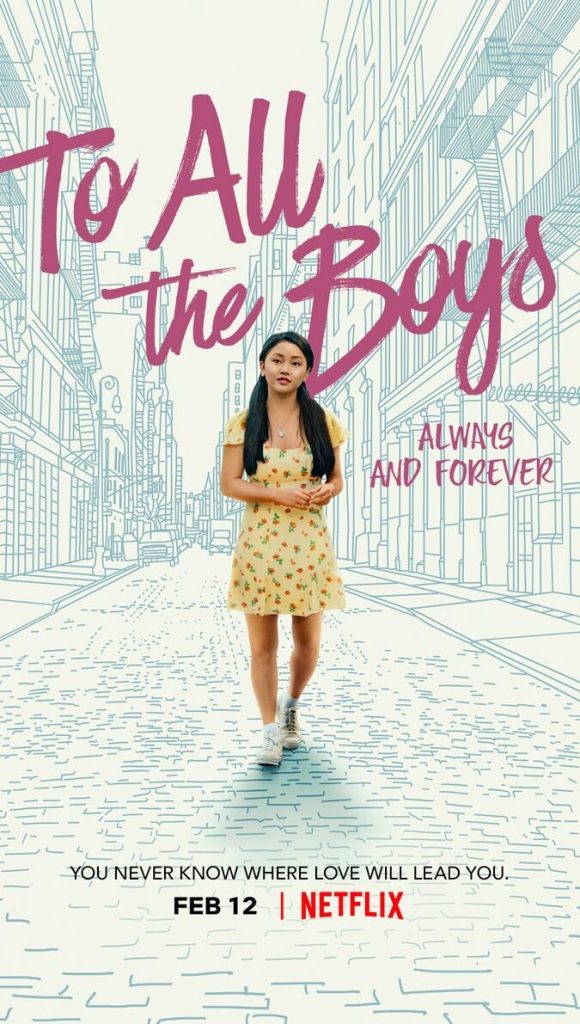 To All the Boys Always and Forever
Starring: Lana Condor, Noah Centineo, Janel Parrish, Anna Cathcart
Lara Jean, her family and neighbour, Trina, visit Seoul, where she reconnects with her memory of her mother. And as Trina and her father get more serious, the family begins to plan the upcoming wedding. Meanwhile, Lara Jean is awaiting the results from Standford University, so she can go to college with Peter.
The third and final edition in the To All the Boys series. This movie is a satisfying conclusion to the much-loved trilogy. If you loved the other two films, then you don't want to miss out on this one.
Where to watch: Netflix
Click here to read the book by Jenny Han first on Amazon
Image credit: Netflix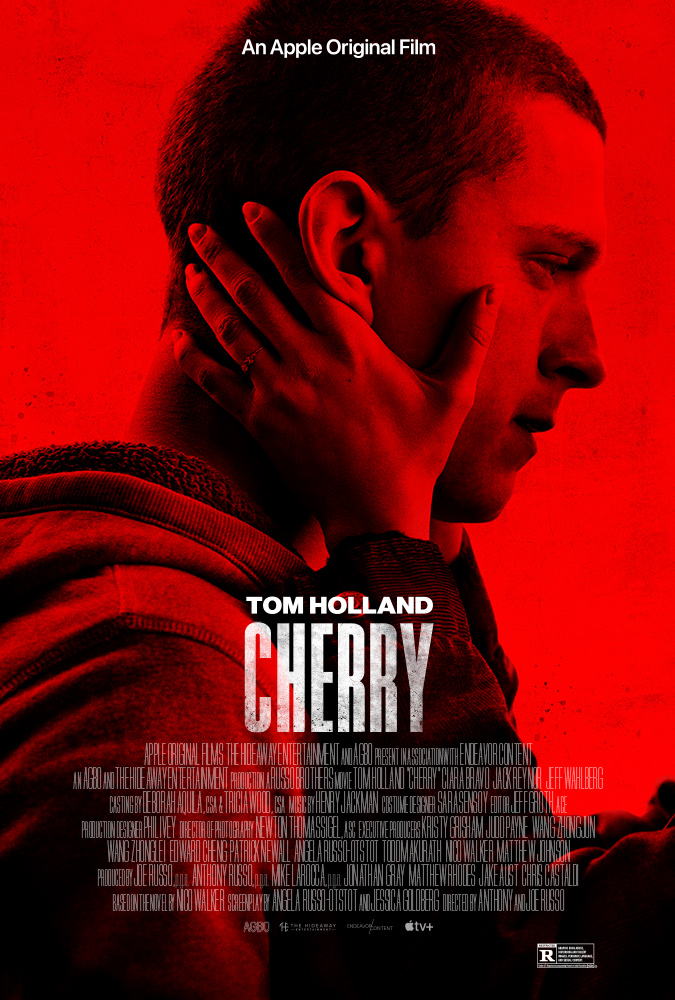 Cherry
Starring: Tom Holland, Ciara Bravo, Jack Reynor, Michael Rispoli
Cherry falls in love at first sight with Emily. But soon after they grow closer together, Emily needs to move back home to New York. Heartbroken, Cherry drops out of school to join the army. Yet they are still desperate to keep their love alive, so they marry before he is dispatched. And they try to make it work. However when he returns from Iraq, his PTSD is profound and they both become addicted to heroin. With their money drying up, Cherry does the one thing he thinks he could really be good at: robbing banks.
Although this isn't exactly your typical sweet and happy romantic movie, we just had to include it on this list. Holland and Bravo were heavily praised for their performances, so its definitely worth the watch.
Where to watch: Apple TV
Or click here to read the book by Nico Walker first on Amazon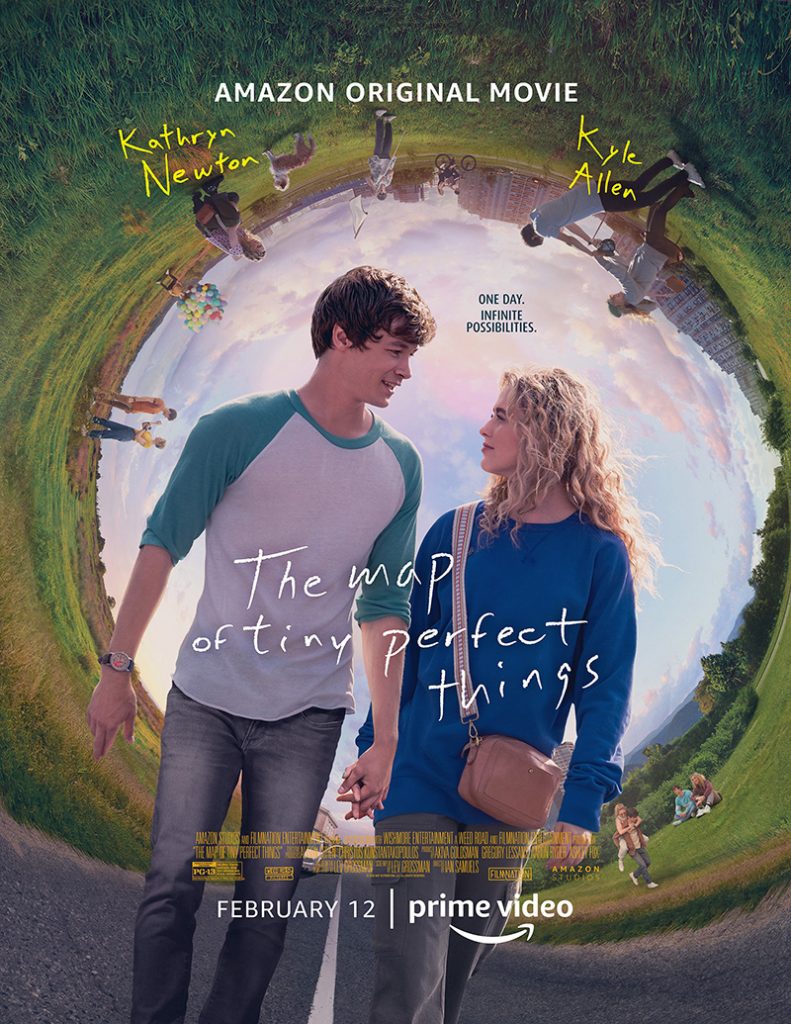 The Map of Tiny Perfect Things
Starring: Kathryn Newton, Kyle Allen, Jermaine Harris
Mark is a 17-year-old boy that is trapped in a time loop. But it suits him just fine – its summertime and he's spending his time read through the library's content. Until he discovers someone else in the loop with him. The brilliant Margaret. Together they spend their day trying to find every wonderful, amazing, perfect thing that happens in that one day.
What really makes this romantic movie worth the watch is the likeable leads, who have a great chemistry, and the heartfelt story.
Where to watch: Amazon Prime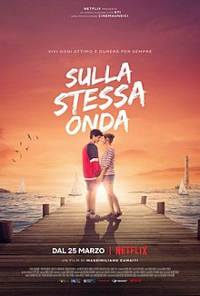 Caught By A Wave
Starring: Elvira Camarrone, Roberto Christian, Donatella Finocchiaro, Corrado Invernizzi
Two college students, Sara and Lorenzo, meet in a summer camp and fall in love with each other. During sailing session, Sara experiences a numbness in her muscles, a degenerative disease she is suffering from. Despite her best efforts to hide this from Lorenzo, the truth finds its way into their relationship.
This Italian romantic movie has been compared to the Fault in Our Stars, except with more sun and sea. But there's just as many problems for this couple, who do not want an illness to get in the way of their love.
Where to watch: Netflix
Image credit: Netflix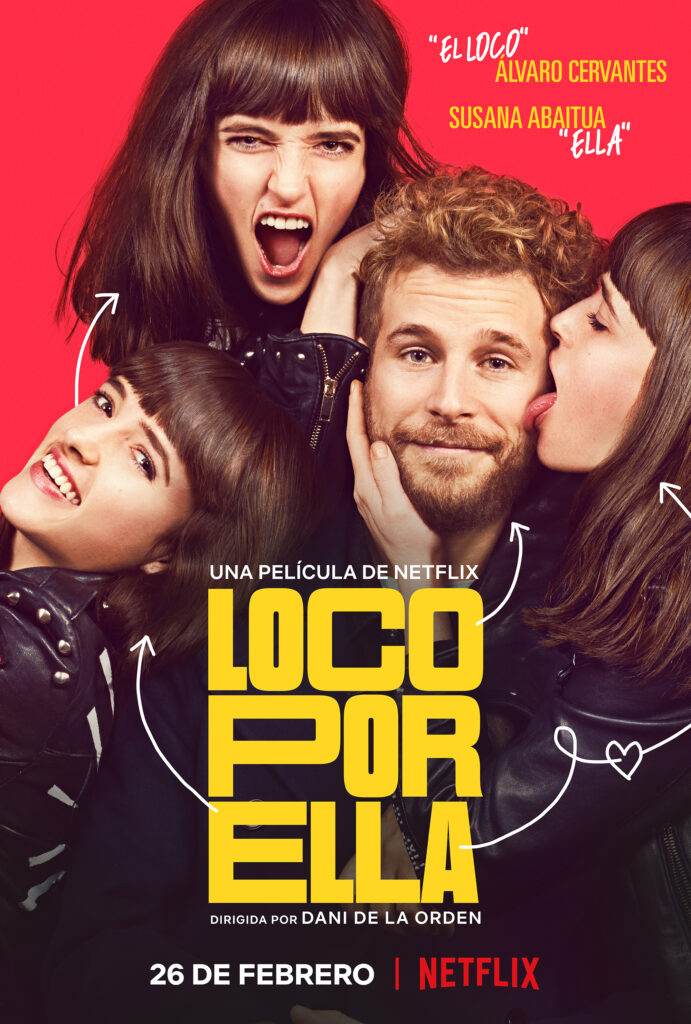 Crazy About Her
Starring: Álvaro Cervantes, Susana Abaitua, Luis Zahera
Adri is a successful journalist for an entertainment magazine. On a night out with friends, he meets Carla, who is spontaneous and seductive. She convinces him to have a one night stand with her and never see her again. They go to a hotel where they crash a wedding reception. Later, Carla leaves abruptly. Adri is smitten with Carla and insists on finding her. She's a patient at a mental hospital, so to see her again Adri gets himself admitted. But now he cannot leave.
Cervantes and Abaitua have a natural on-screen chemistry that really makes this Spanish movie worth a watch. It's so much more than just a simple rom-com, it has a serious side to it too.
Where to watch: Netflix
Image credit: Netflix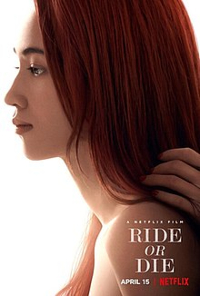 Ride or Die
Starring: Kiko Mizuhara, Honami Sato
Rei learns that her former classmate Nanae is suffering domestic abuse from her husband. So Rei decides to kill him to save Nanae because Rei is in love with her. Nanae is filled with disgust and fear, but Rei accepts the results of her decision. As they run away from getting caught, the two grow closer together and fall in love with each other.
Again, this isn't exactly a happy romance movie, but it shows how far some people are willing to go for the one they love. This movie has been praised for touching on subjects that are not often seen in Japanese cinema.
Where to watch: Netflix
Image credit: Netflix
Upcoming Romantic Movies – Get Ready To Mark Your Calendars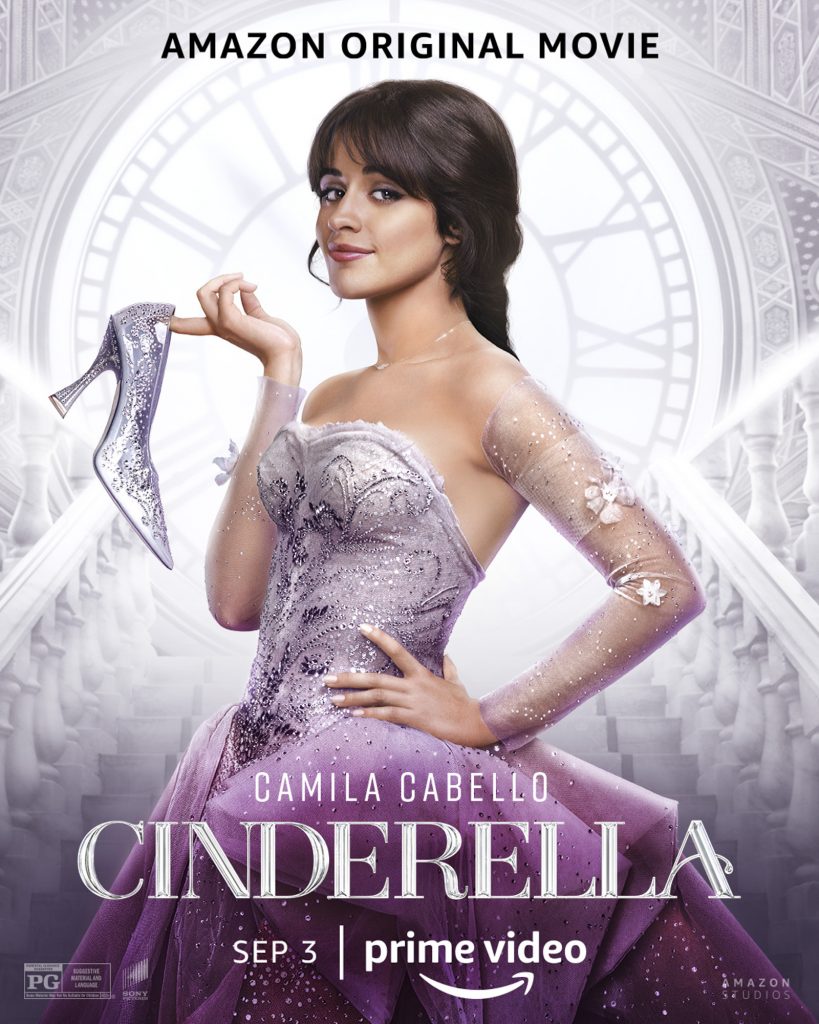 Cinderella
Starring: Camila Cabello, Billy Porter, Idina Menzel, Nicholas Galitzine, James Cordon
Cinderella the musical is set to be released on September 3rd, 2021. It's the debut acting performance of Camila Cabello, who plays Cinderella that lives with her not-so-evil stepmother and stepsisters. James Cordon came up with the idea for the movie and also has a part in producing and acting.
Watch the first look at the movie below: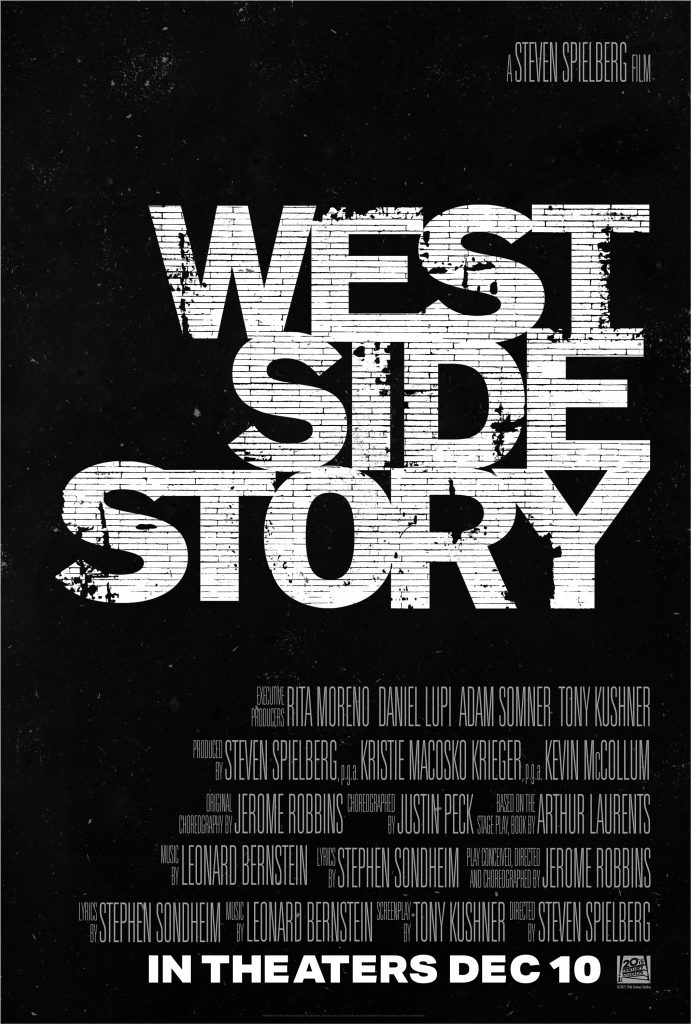 West Side Story
Starring: Ansel Elgort, Rachel Zegler, Ariana DeBose, David Alvarez
A remake of the 1957 Broadway musical. Steven Spielberg is the director. Its set for release on December 10th, 2021.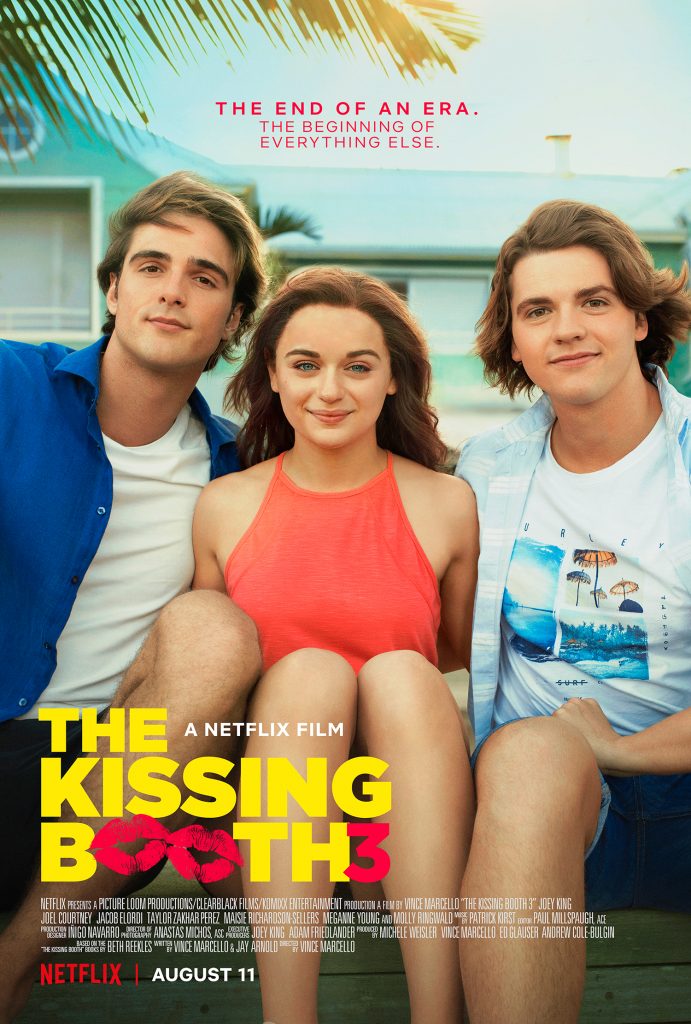 The Kissing Booth 3
Starring: Joey King, Jacob Elordi, Joel Courtney
Elle is spending the summer before college at her family beach house with her boyfriend Noah and best friend Lee. She's hoping for the best summer ever, but new choices about college makes her question what her heart really wants. Will Elle have to choose between her best friend and her boyfriend?
The Kissing Booth 3 is set to come to Netflix on August 11th.
Click here to pre-order the book by Beth Reekles on Amazon
Image credit: Netflix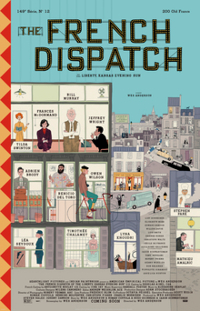 The French Dispatch
Starring: Benicio del Toro, Adrien Brody, Tilda Swinton, Léa Seydoux, Frances McDormand, Timothée Chalamet, Lyna Khoudri, Jeffrey Wright, Mathieu Amalric, Stephen Park, Bill Murray, Owen Wilson
The film has been described as "a love letter to journalists set at an outpost of an American newspaper in a fictional 20th-century French city", centering on three storylines. The French Dispatch is scheduled to have its world premiere at the Cannes Film Festival on July 6th, 2021, and is scheduled to be released in the United States on October 22nd.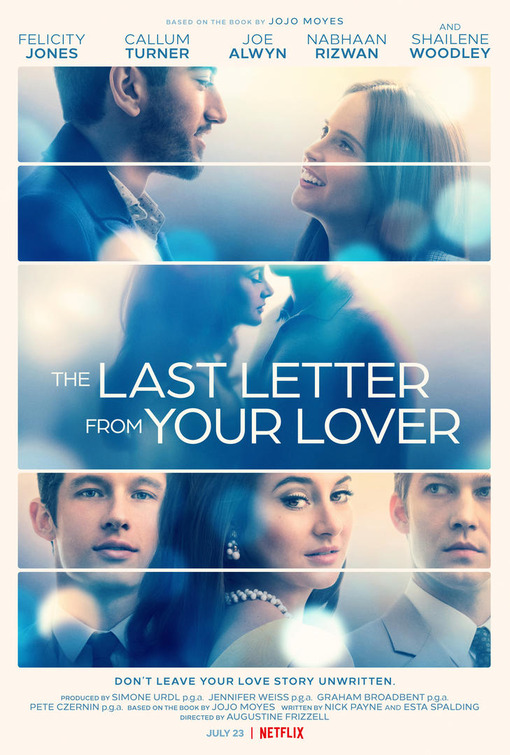 The Last Letter From Your Lover
Starring: Felicity Jones, Shailene Woodley, Callum Turner, Nabhaan Rizwan
Journalist Ellie looks through her newspaper's archives for a story. She finds a letter from 1960, written by a man asking his lover to leave her husband and Ellie is caught up in the intrigue of a past love affair. Perhaps because of her own romantic entanglements with a married man.
It is scheduled to be released on Netflix in select territories on July 23rd 2021, in the United Kingdom and Ireland on August 6th.
If you still want some more, we've got a couple extra, but there's not a lot of info yet:
Marry Me (starring: Jennifer Lopez, Owen Wilson, Sarah Silverman, John Bradley) is set to be released February 11th, 2022
Love Hard (starring: Nina Dobrev, Jimmy O. Yang, Darren Barnet, Harry Shum Jr., Lochlyn Munro) is scheduled for release some time in 2021
Vanessa Hudgens is back in the Princess Switch 3. Filming started in Scotland late last year and it might be released later on in 2021.