Must Read Author – Vi Voxley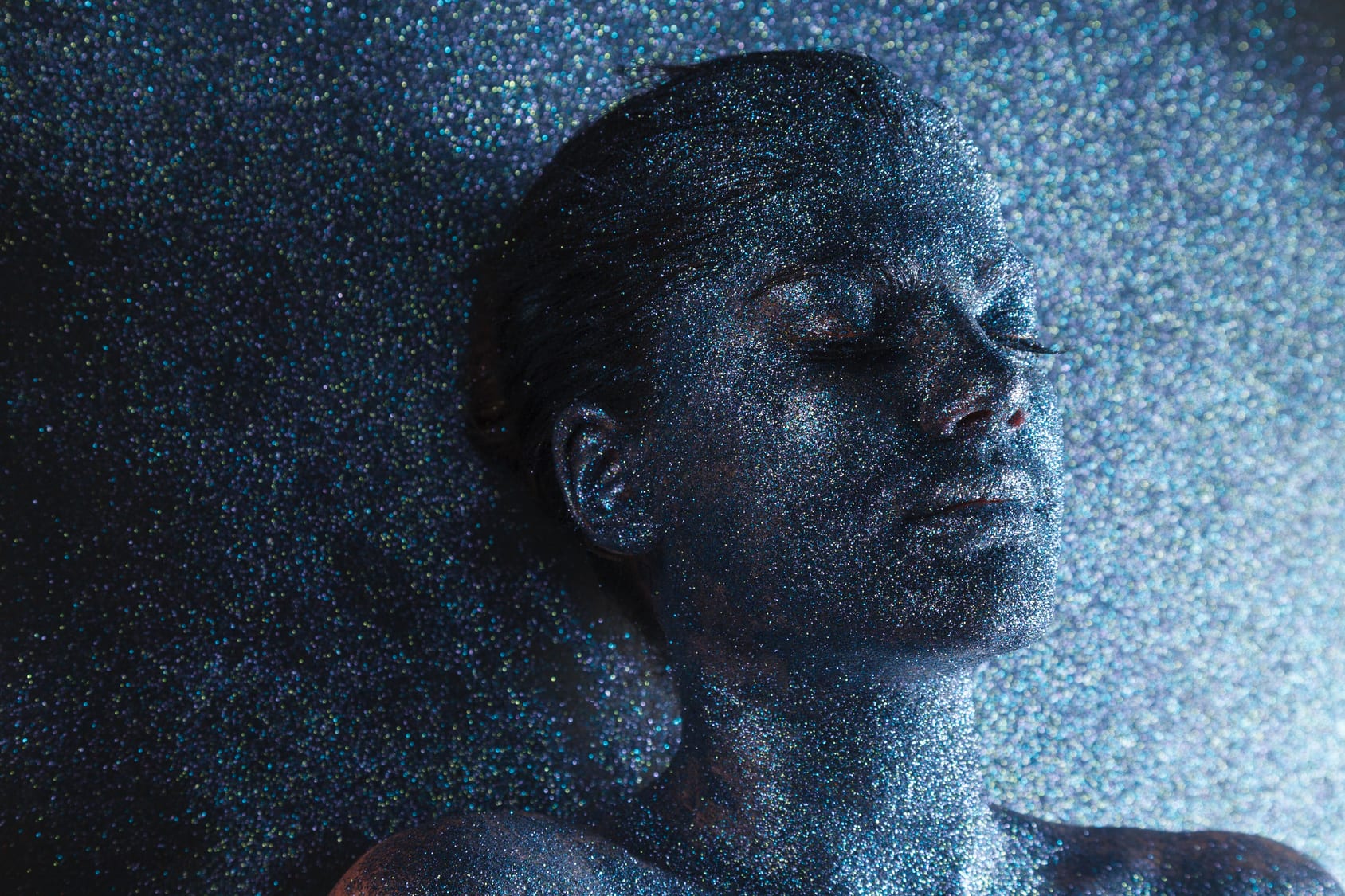 Alien General's Beloved
$3.99
Lana Cormac is a woman with a mission. As the captain of a scouting vessel for the Galactic Union, the curvy woman has always put her crew first and herself second. But when two men more myth than reality bursts into her life, she needs to step back and wonder whether she's been doing things the wrong way all along. Stuck between two Brion generals, both convinced that she can be his and only his, Lana needs to walk a tightrope between keeping a fleet of innocent people alive while subsequently coming to grips with what fate has in store for her.
Could it truly be a Brion general and if so, couldn't he have picked a less horrible time to show up!?
Corden is a Brion general unlike any other. He is the guardian, the keeper of order for all of the generals, though there are few who know this. Defeat is not a word he recognizes, yet when something out of the darkness of Brion culture comes back to haunt him, even Corden needs to consider the option. But what he isn't prepared for is that his greatest enemy might come from within, even when the worst nightmare he could imagine is staring him in the eye.
With Lana's heart and safety on the line, Corden has no option but to win. Even the psychotic fervor of a general long thought dead and gone cannot stand in his way, especially when the man wants to claim Corden's chosen!
Will Lana learn to consider the needs of her own heart and will Corden save not only her and the universe, but himself as well?
Alien Warrior's Mate
$0.99
Deliya is one of the best of the best. An elite warrior, few things have ever phased her. She works hard and plays hard, all for the day when fates decide it's time for her to meet her fated mate. But what if there's one man in this blasted universe who just won't stop getting under her skin? What if she can't help but lust after him? Fates be damned, isn't that what's important?
Driven to always succeed, Darien is one of the commander's chosen few. Above all his fellow warriors, he serves at the leisure of his general. But lately, someone else has been commanding his time… Mad with need to claim her sexy body as his own, Darien will not stop at anything in his quest to keep Deliya safe. And more importantly, as his own. Fates be damned, he will have that woman.
When death lurks behind every stone and in the hands of every enemy they encounter, can Darien and Deliya find their love, or will death claim them first?
My Alien Warrior
$0.99
Alina Reyes is finally getting off Terra. After years of working her hands to the bone, the curvy scientist has gotten her first intergalactic assignment. With stars in her eyes, she's hoping to make a difference where she never could before. But no sooner than when she gets off the ship does it become obvious that science will not be all she will have to deal with on her mission.
Caden is a Skaoi warrior who only desires to fight for what's right. A mate is the last thing on his mind, yet when he meets Alina, something stirs in him. It takes no more than one look to know that she belongs to him. No Skaoi has ever taken a mate outside of their race, and Caden's choice is blasphemous at its purest form.
But a man knows when he is right and the universe is wrong. Even with his whole race against him and danger threatening from those closest to him, Caden knows that Alina must be his.
Now there's only the small problem of making her see that.
And surviving long enough to enjoy it.
Alien Prince's Bride
$2.99
Violet is a calaya, one of the most beautiful and most sought after prizes of the Atreens. And that is exactly what she has been raised to be – a bauble to be claimed. But Violet doesn't want to just be a mantelpiece for a great warrior who wins her hand in a galactic gladiator tournament – she wants to make her own choices. Or so she discovers when her heart and destiny clash and she can only choose one to follow. With the charming and feared Raider Prince on one hand and a roguish guard on the other, her choices are going to be hard to make.
Areon is a man of many secrets and many faces. Driven by revenge, he seeks to win the hand of the only woman who has ever held his heart and broken it, by winning hers in the grand tournament for him to do as he pleases. But old wounds only cover burning emotions and even a man who can't be stopped by anything, not even by blind luck, must admit defeat in front of his own heart. When it becomes painfully evident that he is not the only one seeking to claim his princess, the gloves have got to come off.
Soros: Alien Warlord's Conquest
$2.99
Kat Edwards is a woman who doesn't consider failure as an option. As a bounty hunter, she's seen the worst that the galaxy has to offer and she's not afraid of it. Or, at least she thought she'd seen the worst. But a certain Corgan warlord might just change her mind on that.
Soros is more myth than man. The warrior who has trained all the warlords of note, he is feared and respected, lauded and despised in equal measure. Wanting no part in the wars being waged between his own people with the recent upsets in Corgan society, the warlord still finds himself getting swept away in the madness, held at sword-point by one of his own students.
It only takes one woman for this warlord to realize that he can remain neutral no longer. It only takes one night for him to realize what is at stake – not only the universe, but her safety as well.
Being pushed by impossible odds, Soros and Kat have no other choice but to push back. No wonder that they can't help but keep finding one another in all that tragedy.
Can Soros become more than a myth and claim his rightful place on the side of good, or are some sacrifices just too hard to make? Can Kat capture her bounty one last time?
Nadar: Alien Warlord's Conquest
$0.99
Mara James is angry as hell. Not only is the Union trying to make enemies out of one of the most dangerous warrior races in the galaxy, but somehow she's come face to face with their fiercest warlord. And he couldn't be any hotter.
Having suffered through the humiliation of a failed mission with the Flora and the Brion menace, Mara and the rest of the Terran Union fighter pilots are hungry to prove themselves. But for Mara, that chance comes in the form of something completely unexpected – Nadar Brengen. The rebel Corgan warlord who won't take no for an answer when he sees something he wants.
And this time, it's her.
Considering that everyone in the galaxy seems to be against it, that seems to be a whole new mission waiting to fail. Not only must they deal with the spark of passion between them, but the stubbornness of the Corgan ruler, willing to risk everything for ancient rites and rules.
Unless Nadar can change his whole race's opinion – the fierce and unyielding Corgans, who are rumored to cut up other races for spare parts and laugh while they do so.
Unless he can fight, bleed and win for not only Mara, but the future of his people and the land they consider holy.
Unless he changes fate. Unless they change it.
But when a woman makes both your hearts beat like hell in your chest, anything's possible, right?
Author Bio: Vi's a small-town girl with big city dreams. Born and raised in Texas, she's always had her eyes to the stars. Telling stories is her passion and when she can mix a whole lot of steam with equal parts sexy alien hunks, well, things just get that much better, right?
An ardent Rangers fan, she believes all men should come in a yummy beefcake package and that's exactly the kind of heroes she prefers. A curvy woman herself, Vi likes to write heroines as sassy as she is.
She likes indulging in a little wine and a little chocolate, but her first love int life is writing and everything else follows second.
Author Contact Links: