Must Read Author – Isobelle Cate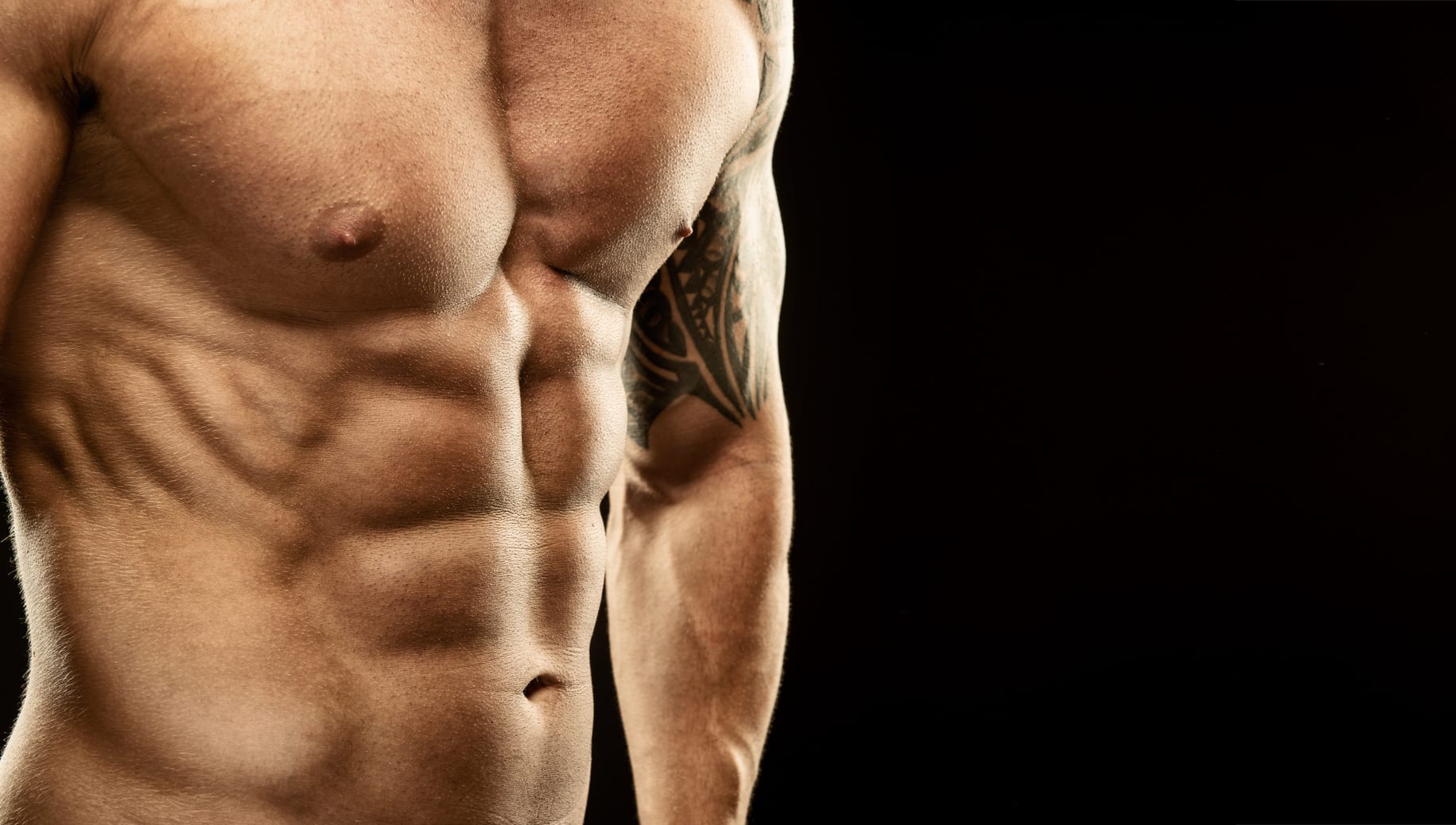 Rapture at Midnight (The Cynn Cruors Bloodline Series, Book 1)
$0.99
Reg. Price: 3.48
A war between two supernatural races. A beautiful computer genius in grave danger. A seductive, passionate immortal is her only hope of survival…
Finn Qualtrough is an alluring Cynn Cruor sniper — a member of an order of immortal human/werewolf/vampire warriors bred by an ancient alchemist who used old age magick to guard the human race from evil supernatural beings.
Eirene Spence is an insomniac hacker with a reckless penchant for midnight walks in a moonlit Manchester park.
And together… they're a bonfire of passion!
In the midst of a long night of programming impenetrable firewalls for Dac Valerian, one of her more treacherous anonymous criminal clients, Eirene decides to take a stroll in the park under the full moon … and is assaulted by a gang of supernatural villains known as the Scatha Cruors, the nemesis of the Cynn Cruors, who find pleasure in rape, pillage, plunder, and murder. Eirene fights off her torturers but can't quite escape them, and just when she fears she's about to die, she's rescued by Finn — a handsome, provocative stranger… whose touch ignites a hunger inside her that only he can satisfy.
By a twist of fate, Finn has been assigned to track down Dac Valerian. Only Eirene and her ingenious programming capabilities can help him. As the two work together, an undeniable attraction grows — Eirene awakens a desire within Finn to claim her as his own. She is the very essence of his immortal life. He is her soul. But, after uncovering her true identity, Dac wants Eirene dead. Now Finn must fulfill his mission while keeping the woman he's fallen in love with alive.
Readers who like steamy romance will love this extremely hot erotic adventure, as will anyone who loves paranormal romance, werewolves, vampires, and ancient magick in the otherworldly Scottish countryside.
***CONTENT WARNING: This story contains adult language and sexual situations and intended for audiences 18+ ONLY***
Forever at Midnight, (The Cynn Cruors Bloodline Series, Book 2)
$3.40
He's an immortal, herculean warrior. She's the love of his life, a mortal tragically killed in battle the night before their wedding. Centuries later … could it be she's still alive?
When Roarke—a handsomely brooding, supernatural Cynn Cruor warrior—catches a glimpse of Deanna—a beautiful Scottish maiden he pledged his undying love to eons ago—he thinks he's lost his mind. Because, unlike him, she's human. He's a hybrid warrior—part human, part vampire, part werewolf, bred by an ancient alchemist to guard humans from the evil Scatha Cruors, a race of dangerous shape-shifters led by the maniacal Dac Valerian.
Roarke met Deanna over 500 years ago. The night they vowed their undying love to one another, Deanna was murdered by the Scatha Cruors. And Roarke swears he buried her himself. But when Deanna turns up in Dac Valerian's club, a shock ripples through him, leaving him both fiery hot and stone cold. Roarke needs to know why she's hidden herself from him all these years.
And he needs to make her his again.
Knowing her secret can only destroy whatever feelings Roarke has left for her, Deanna remains silent…until a twist of fate forces her to reveal everything.
Both heartbroken, Roarke and Deanna have to work together if they are to find a way of ending Dac's vast power once and for all. But their unquenchable desire for one another cannot be suppressed.
Their passionate flame rekindled, can Roarke and Deanna destroy the vile Scatha Cruors, who tore them apart once before? Or will they be torn apart forever?
This second paranormal romance novel in the Cynn Cruors Bloodline series is the perfect read for lovers of werewolf/vampire romance and spicy, steamy erotica alike.
***CONTENT WARNING: This story contains adult language and sexual situations and intended for audiences 18+ ONLY***
Midnight's Atonement (The Cynn Cruors Bloodline Series, Book 3)
$3.35
A supernatural war. An alluring journalist caught in the middle. A devouring lust…
Graeme Temple, a supernatural Cynn Cruor warrior, is nearly killed in a brutal siege of the evil Dac Valerian's fortress on the Isle of Man, when he takes a silver bullet intended for his comrade, Roarke Hamilton. Both Roarke and Graeme are hybrid warriors, part human, part vampire, part werewolf, bred by an ancient alchemist to save humans from Dac's murderous race of Scatha Crurors.
While on the mend, Graeme never meant to meet Kate Corrigan—an alluring investigative journalist trying to expose human trafficking ringleader—who kindles in Graeme a devouring lust, a desire to possess, and a need to protect. And Kate never meant to fall so quickly for such a mysterious—not to mention extremely hot—hero, whose attraction she can't deny, no matter how hard she tries.
Kate is about to expose the councillor responsible for trafficking when her friends are kidnapped to silence her. Incorrigible, Kate refuses to back down. She looks to Graeme for help—and a steamy affair she can't resist…
Thrown together, Graeme and Kate find their attraction for each other becomes a passionate conflagration that will not leave them unscathed. But not all is cut and dried. Graeme realizes he and Kate are hunting the very villain he has been searching for—for centuries. He might have to sacrifice Kate's budding love and devotion to complete his quest.
Will the feelings they have for each other be enough to destroy Dac Valerian and get them through? Will Graeme be the man to break through the walls of Kate's heart?
***CONTENT WARNING: This story contains adult language and sexual situations and intended for audiences 18+ ONLY***
Midnight's Fate (The Cynn Cruors Bloodline Series, Book 4)
$3.53
A dark, supernatural warrior and a gorgeous, brilliant doctor, thrown into each other's lives in the middle of the rainforest . A steamy romance and a battle between good and evil.
Zac McBain is on a mission to find the source of the Specus Argentum—a stockpile of mystic silver that just so happens to be the only element that can destroy the Cruors, a supernatural race that's been battling each other for centuries.
Zac is one of the Cynn Cruors, hybrids of werewolves, vampires, and men created to protect humans from the evil Scatha Cruors—paranormal torturers and murderers. Only problem is, the Scatha Cruors and their leader, the evil Dac Valerian, are searching for the silver as well.
Meanwhile, in La Nahuaterique, a village hidden deep in the rainforests of Honduras, Faith Hannah is on a mission of her own. A brilliant doctor in the field, she has a medical mission prompted by her wish to escape the problems that assail her in London. She never expected to be kidnapped and discover a whole supernatural world around her own—and she certainly didn't expect to feel such a sudden, intense need and longing for one of them…
The moment Zac sees Faith in the forest, his desire overwhelms him. But this attraction is more than just lust. In the middle of a hard-fought battle for the Specus Argentum, the passion fate has decreed between Zac and Faith begins to consume them in a steamy, erotic romance sure to make any reader weak in the knees.
But the impending war between the Cynn Cruor and Scatha Cruor comes to a head. Secrets are unearthed, loyalties are doubted… Can true love triumph over evil?
***CONTENT WARNING: This story contains adult language and sexual situations and intended for audiences 18+ ONLY***
My Haven, My Midnight (The Cynn Cruors Bloodline Series, Book 5)
$3.53
An enchanting damsel in distress…and the sexy immortal that longs to claim her.
For Amaryllis Hart, it's just one thing after the other. After escaping an abusive uncle, she finds herself working for Jack Crawley, a sinister human who betrays her and sells her without hesitation to the evil shape-shifting Scatha Cruors—a fine way to repay her for being his most trusted lieutenant (and source of mind-blowing sex) all these years. All of a sudden, she's tossed into a world she can't believe exists: the Scatha battling the heroic vampire/werewolf hybrids known as the Cynn Cruors … and thrown into the arms of one such immortal who steals her heart.
Colin Butler and Craig Shaw, both Cynn Cruors, return to Leeds abruptly after a secret Colin has been keeping for centuries resurfaces to haunt him. Could it be his long lost little brother, with whom he watched his parents brutally murdered centuries ago, is alive and working with the vile Scatha Cruors?
Colin must come face to face with his past, and his future—Amaryllis, the violet-eyed beauty he longs to do more for than just rescue. She makes his blood curdle with desire…and she heals his soul.
Unbearable tensions mount as Colin and Amaryllis embark on a passionately hot love affair they can't resist. But when Dac Valerian and Herod D'Argyl—two of the Scatha Cruors' most dangerous leaders—turn up in Leeds, Colin has to make the hardest decision of his life: walk away from his past, or avenge the brutality bestowed on his family and lose the woman he loves—forever.
***CONTENT WARNING: This story contains adult language and sexual situations and intended for audiences 18+ ONLY***
Midnight's Paradox (The Cynn Cruors Bloodline Series, Book 6)
$3.75
IT BEGINS IN AN ANCIENT CASTLE, WITH IMPULSIVE HOT STRANGER SEX –AND IT LEADS TO WORLDS SHE'S NEVER DREAMED OF…
In Isobelle Cate's SIXTH erotic paranormal romance, it's been hundreds of years since immortal Cynn Cryor warrior Blake Strachen buried what little was left of his family. And it's been three years since his last unsuccessful raid on his nemesis Dac Valerian. Enemies are still at large. Too much is left unfinished.
Restless, Blake is wandering through the deserted streets of Edinburgh in the early morning hours when he encounters the ghost of a woman, a witch hung centuries ago, who speaks cryptically of "the sins of the father". But before he can ask her what she means, she disappears with the first light of dawn. Dawn means that Blake–a vampire-werewolf-human hybrid–must find shelter, and he stumbles into the Great Hall of Edinburgh Castle before visitor hours. But he's not alone…
Phoebe Ruth has come into work early at the old castle when she notices the dark shadow of a man handling a relic sword with surprising ease. A powerful and disturbingly attractive man. Sparks ignite immediately, the two strangers wordlessly embracing with an uncontrollable passion neither of them understands… But just like that, Blake disappears.
All day, like a stereo needle skipping over a vinyl scratch, Phoebe replays the steamy sexual encounter of the early morning–the hunger that threatened to devour her. Was it just an arousing dream? But when Blake rescues Phoebe from an assault by thugs in the cemetery, each becomes enraptured by the other. Forever.
Phoebe has read of the Cynn Cruors in her father's journal and believes they're only the ravings of a grief-stricken man after losing his wife. But after several chance encounters, she begins to realize that the Cynn Cruors' world is as real as the dark stranger's bonfire of burning kisses. Both Phoebe and Blake have sordid pasts to sort through. And these chance encounters inexplicably link the two lovers together in more ways than one…
This haunting love story will appeal to romance readers who love a hot steamy erotica series with a paranormal element– supernatural shifters, werewolf romance, and vampire romance (it's got all of that!) –and plenty of explicit sex.
***CONTENT WARNING: This story contains adult language and sexual situations and is intended for audiences 18+ ONLY. ***
Author Bio: Isobelle Cate is a woman who wears different masks. Mother-writer, wife-professional, scholar-novelist. Currently living in Manchester, she has been drawn to the little known, the secret stories, about the people and the nations: the English, the Irish, the Scots, the Welsh, and those who are now part of these nations whatever their origins. Her vision and passion are fuelled by her interest and background in history and paradoxically, shaped by growing up in a clan steeped in lore, loyalty, and legend. Isobelle is intrigued by forces that simmer beneath the surface of these cultures, the hidden passions, unsaid desires, and yearnings unfulfilled.
Author Contact Links: