Must Read Author – Denna Holm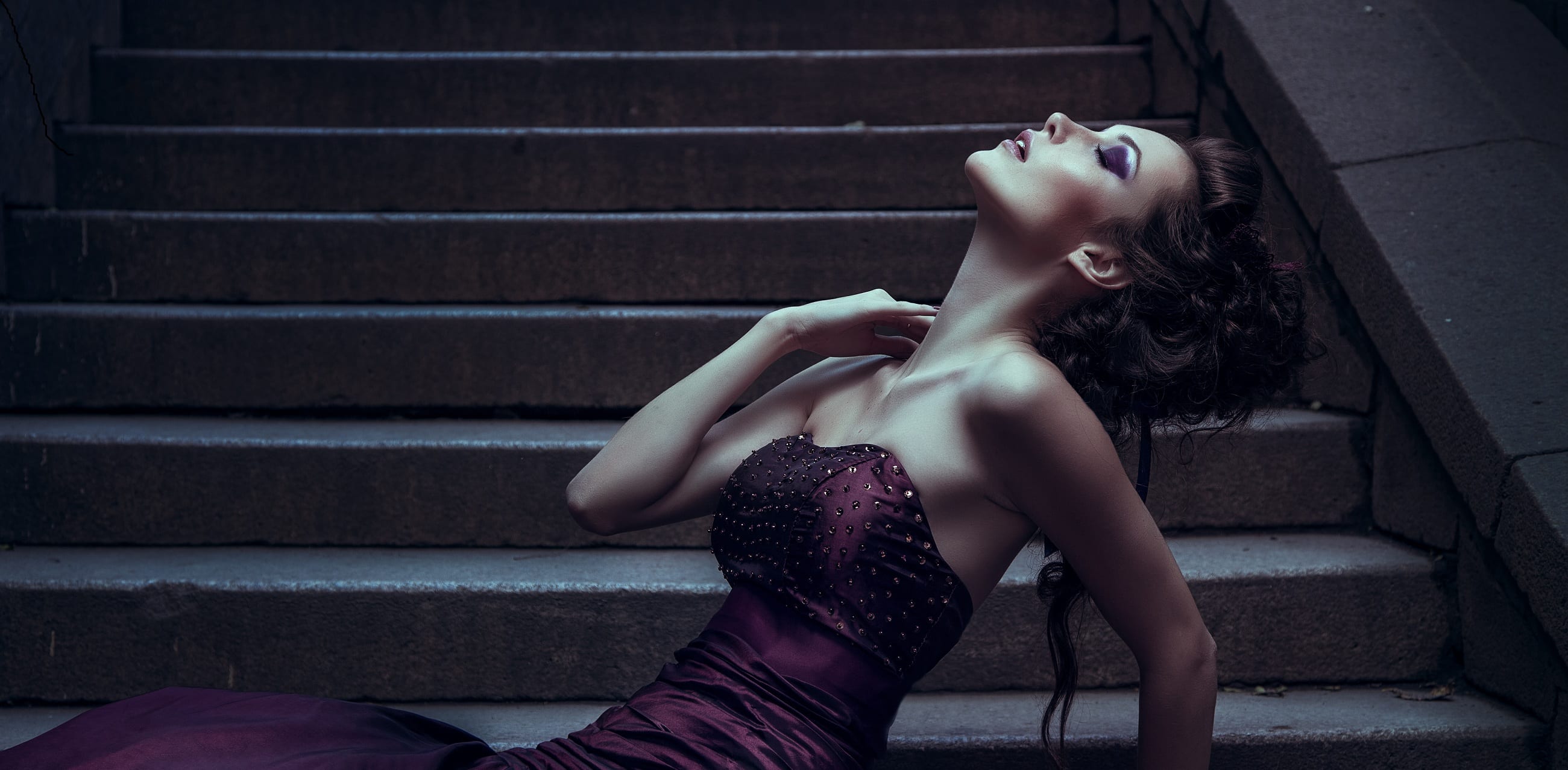 Soul of a Warrior (Immortal Warriors book one)
$3.99
A handsome blond stranger shows up at Kimi Wicker's place of work claiming to be her mate. But he also claims to be from another world. She does what any sane woman would do in her situation. She runs. Tagging along are her two best friends and a feisty tabby cat. No one could anticipate the second stranger showing up, one with a completely different agenda.
Kimi and her friends are abducted by the second man, a vampire, then tortured and abandoned on a hostile alien world. Given only the clothes on their back, they must now try to find a way back home again.
One man will do everything in his power to see Kimi and her friends are brought safely back home, even sacrifice his own life. The second man wants Kimi and her mate to suffer, alive, but forever out of reach of each other. Kimi and her friends must work together against astronomical odds for any hope of surviving this nightmare.
Love Potion #9
$0.99
A mermaid with a werewolf baby who was separated from her love… A love affair between a Russian eagle owl and a Siamese cat… A werewolf who falls in love with a ghost… Magical princesses and knights who travel through time to escape the horrors of their world… A retelling of Sleeping Beauty with vampires, magic, and terror… shamanic magic and astral travel…all can be found within. This enormous box set offers the reader a taste of everything. The reader will get hours of entertainment, novelty and enjoyment all the while knowing that there will be a satisfying Happily Ever After ending to each story. No cliffhangers and no partial novels, just spellbinding stories you can really sink your fangs… Er, teeth into.
Love's Long Shadow by Ciara Knight
Sammy Lorre was cast from Heaven for conduct unbecoming an angel. Living in a demon-infested small town with no memory of her previous life, she faces never-ending purgatory until Boon saunters into her life with a promise of angelic love. But is he an angel from Heaven or a minion from the underworld preying on her human emotions? To discover his true identity, she must risk eternal damnation and her heart.
The Owl and the Pussycat by Nancy Segovia
Cats and birds cannot mate everyone knows that. However, Ophelia and Caesar prove them wrong, and the only question that remains is which will come first the kitten or the egg?
Moon Dance by Athena Grayson
Two outcasts defy the traditions of the Otherworld to find an unlikely love in the tumultuous early 1970's amid second-wave feminism and the rebellious rock music club scene.
Sometimes Thorns are all Black by Danielle DeVor
A new re-telling of Sleeping Beauty with a splash of vampires, magic, and a hint of terror. Will the princess be saved? Will the bat brooch save the day?
Dark Warrior by Denna Holm
Jada is a lifelong avid bow hunter. Hunting takes on a whole new meaning when she becomes the hunted!
Secret Heart of Lacie Blade by Diane J Reed
What happens when an ex-con mom uses tactics she learned in prison to help the principal of a run-down school raise cash for the PTA? Pure magic—and a romance that breaks all the rules . . .
The Misplaced by Jody A Kessler
Crabby antisocial ghost hunter, Chris Abeyta has more ghosts than he can handle, an astral projecting witch and a possible love interest, and a smart-ass spirit guide. What could possibly go wrong?
Wolf at the Door by Melissa Robitille
Billionaire werewolf Manfred O'Malley and Nadia Yevenko – mermaid and realtor; separated by prison and lies, thrown together by their son. Will vengeance keep them separated forever?
The Long Sleep by Phil Hore
When a werewolf discovers an ancient Japanese demon murdering the staff of an estate, can he save himself and the soul of a mysterious girl trapped there? Set in LA just after WW2, it appears that some horrors from the war may have been brought home in this latest Amun Galeas & Sebastian Vulk supernatural/historical adventure!
The Exquisite & Immaculate Grace of Carmen Espinoza by Rebecca Taylor
Through the Window Pain: Pleasure & Passion by Rosalie Redd
Despite her independent nature, when Celia's biological clock strikes she must take a trip to The Windows to find a suitable male or risk losing her sanity. Mason has had his eye on the hardened Celia for quite some time, and when they are thrust together at The Windows, what he desires most is within his grasp if he can break down her defenses and show her the true passion in his heart.
Lunacy by Shawna Romkey
Detention, homework, werewolf slaying… what's your Monday look like?
Only the Fallen by Tmonique Stephens
Banned from Heaven.
Escaped from Hell.
They are UnHallowed.
Embracing Darkness by Yelena Casale & Tina Moss
When fallen angels and demons collide, Zoey and Rafe must put their faith in each other, not by running from the night, but by embracing darkness.
Author Bio: A retired FEI competitor in dressage, she earned her United States Dressage Federation Bronze and Silver Medals.
After Denna retired from training and showing horses, she decided to try her hand at writing novels in paranormal and science fiction romance. She used the unique personalities of her many wonderful students to help bring life to her characters.
Denna and her husband Lee make their home in the beautiful State of Oregon with their two loyal German shepherds, one energetic border collie, and two very spoiled cats. They like to spend all their spare time fishing with their children and grandchildren.
Author Contact Links: