Must Read Author – Chantel Rhondeau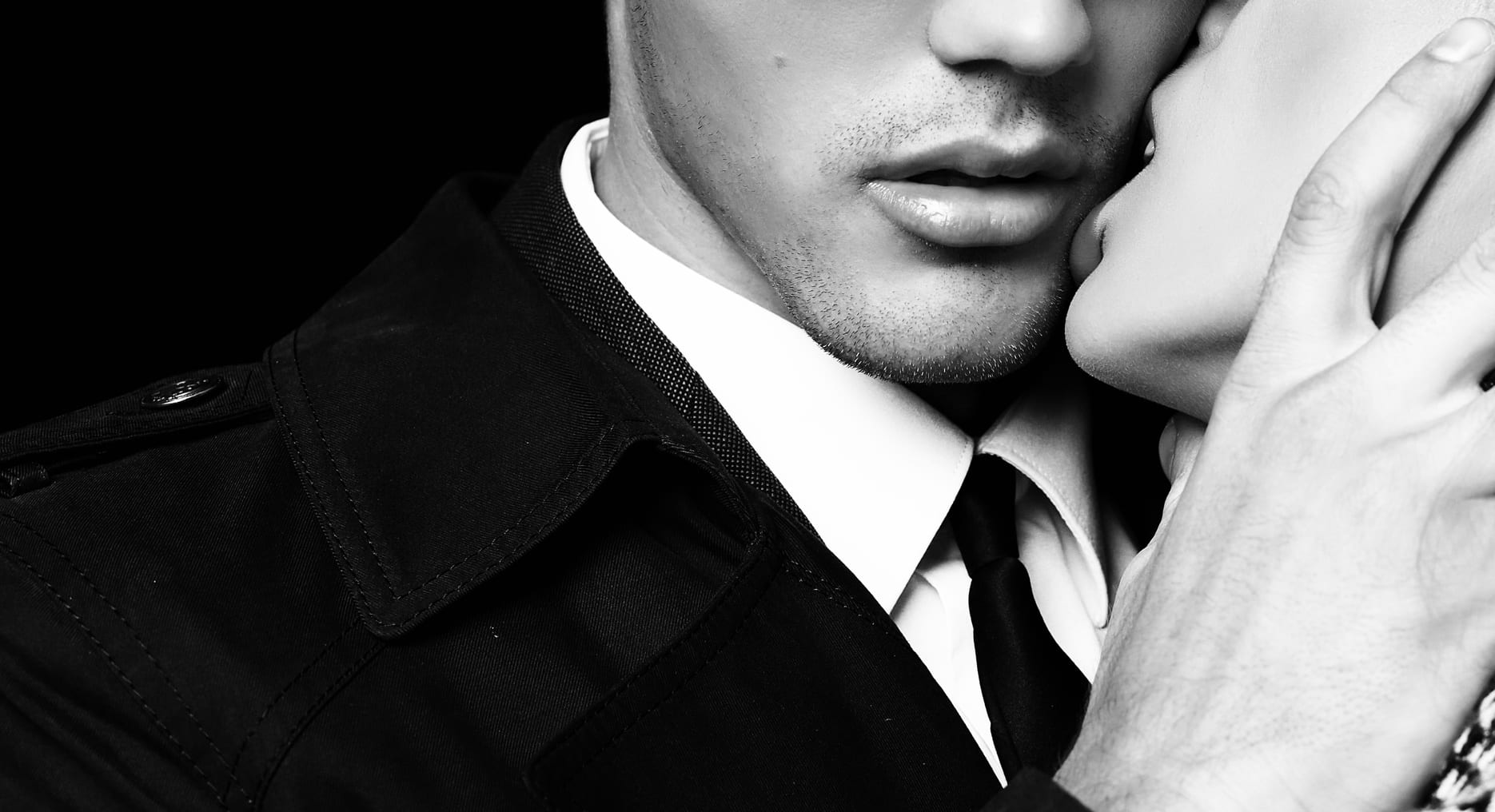 Love & Deception (Agents in Love – Book 1)
$4.99
What if everything you believed in was a lie?
In hiding for six years, Carlie Hollis is tired of running. All she wants is to stay in Sayle, Washington and make a success of her struggling delicatessen. Because of her past, she's suspicious of anyone who takes an interest in her.
Nick Kendall works as a spy in a top-secret government operation, protecting innocent people from danger. Sent to Sayle on a mission to infiltrate a suspected terrorist organization, Nick finds himself attracted to Carlie, an alleged key player of the group.
Despite her misgivings, Carlie develops feelings for the handsome stranger, believing he is there to help her. But when Nick finds evidence of her guilt, he's given orders to do the unthinkable–eliminate the target, one he's fallen hopelessly in love with. Will he follow orders…or become hunted himself?
Christmas is for Lovers: 6 Hot Holiday Romances
$0.99
Reg. Price: 3.99
All hearts come home for Christmas… This Christmas, fall in love with six hot and sassy Christmas lovers. On the ranch or at sea, Christmas is a time for love, homecoming, and family. Six bestselling authors bring you six full-length love stories to keep your toes toasty and your heart fluttering. Don't miss out! Download Christmas is for Lovers today. LIMITED TIME OFFER
Kelly Collins: The Trouble with Tinsel
Sharon Coady: Candi Kane Christmas
Stacy Eaton: Mistletoe & Cocoa Kisses
Rachelle Ayala: Santa's Pet
Jude Ouvrard: Sweetness, he said
Chantel Rhondeau: Tempting Trish (Available only in this set!)
Unexpected Gift – Cali's Story (Christmas Fairy Tales Book 1)
$0.99
Reg. Price: 1.99
Aspiring decorator Cali Johnson moves to New York City—lonely, afraid, and far from home during the holidays. When she finds a lost cat in her apartment building, she strikes up an odd friendship with his owner. Marcus Ritz is a horrible recluse who will only talk to her on the phone and refuses to meet face to face. As Christmas comes closer and Marcus helps her loneliness fade, Cali finds herself falling for the mysterious man. If only she knew what he was hiding.
Unexpected Gift is a sweet (PG rated) Christmas Novella
Click here for all available retailers >>
Happy Endings (McCallister's Pardise – 1)
FREE
Reg. Price: 3.99
Handsome, wealthy Quinn McCallister is the most eligible bachelor on McCallister's Paradise. Making his family's island resort a success is all that matters to this workaholic. Everything changes when he meets the beautiful new massage therapist…
Larissa Benner may have survived cancer, but its aftermath left plenty of problems besides the ever-looming fear of relapse. Her family nearly went bankrupt paying for her life-saving treatments. She desperately needs the full-time therapist position on the island and the benefits that come with it. The last thing she wants is problems with her boss, or a complicated office romance.
It's hard for her to resist Quinn's charms—or his passionate side. However, Quinn is married to his job. The choice between love and work is tough for him to juggle and has Larissa scared. If the cancer recurs, could she count on him to be there for her? Or would he leave her to face it alone, ending her relationship in tragedy?
Click here for all available retailers >>
Murderous Lies
$3.99
Imprisoned for murders he didn't commit, Max Kensington is exonerated after eight years when a new witness steps forward. He returns to his hometown and no one's happy to see him, least of all his ex-fiancée, Rosemary Spelling.
Max's return forces Rose to confront her feelings about the past. The day he killed her sister ruined Rose's life, destroying her family and landing her mother in a mental institution.
When someone leaves a bloody threat on Rose's porch, the police jump to conclusions, assuming Max is after revenge. Rose isn't so sure. She begins questioning Max's guilt, wondering if someone is trying to cover up what really happened to her sister.
All Max wants is his life back and a chance to regain Rose's love. To get that, he has to catch the killer. His obsessive need for justice drives his actions, but the murderer seems a step ahead. When new bodies surface, evidence points to Max as the culprit. Now he could lose everything when the killer zeroes in on a new target…Rose.
Blazing Love (Love Under Fire – 1)
$3.99
An emotionally injured veterinarian assistant tries to resist the heat of a blazing hot firefighter, but she can't avoid the flames of his passion.
Veterinarian assistant Laura Lyons loves animals, loves her job, and is trying to love her life. But after her fiancé was killed in an accident seven years earlier, she shut everyone out, determined not to become attached. Laughing and pretending she has no problems without letting anyone know the real her is the easiest route.
Thayne Bloodgood is the most eligible bachelor on the Sayle Fire Department's roster. Handsome, strong, and loyal, the single ladies fawn over him—all except the one he wants. Thayne is determined to break down Laura's defenses. The desire in her eyes when they flirt isn't his imagination. Winning her heart is a challenge he's ready to meet.
Will this relationship blaze too hot, burning them both in the process, or can Thayne become the kind of man Laura needs and prove to her it's never too late to love?
Author Bio: Bestselling Author Chantel Rhondeau became hooked on romance after picking up a romantic suspense novel she thought was a mystery genre. After reading that first romance, she never looked back. Chantel is author of several romantic suspense novels, Christmas novellas, and the McCallister's Paradise contemporary romance/family saga series. She lives in the western United States and when she's not writing, she loves playing cards with her family, bowling, and binging on Netflix while snuggling with her lazy kitties.
Author Contact Links: