Must Read Author – Cecilia Dominic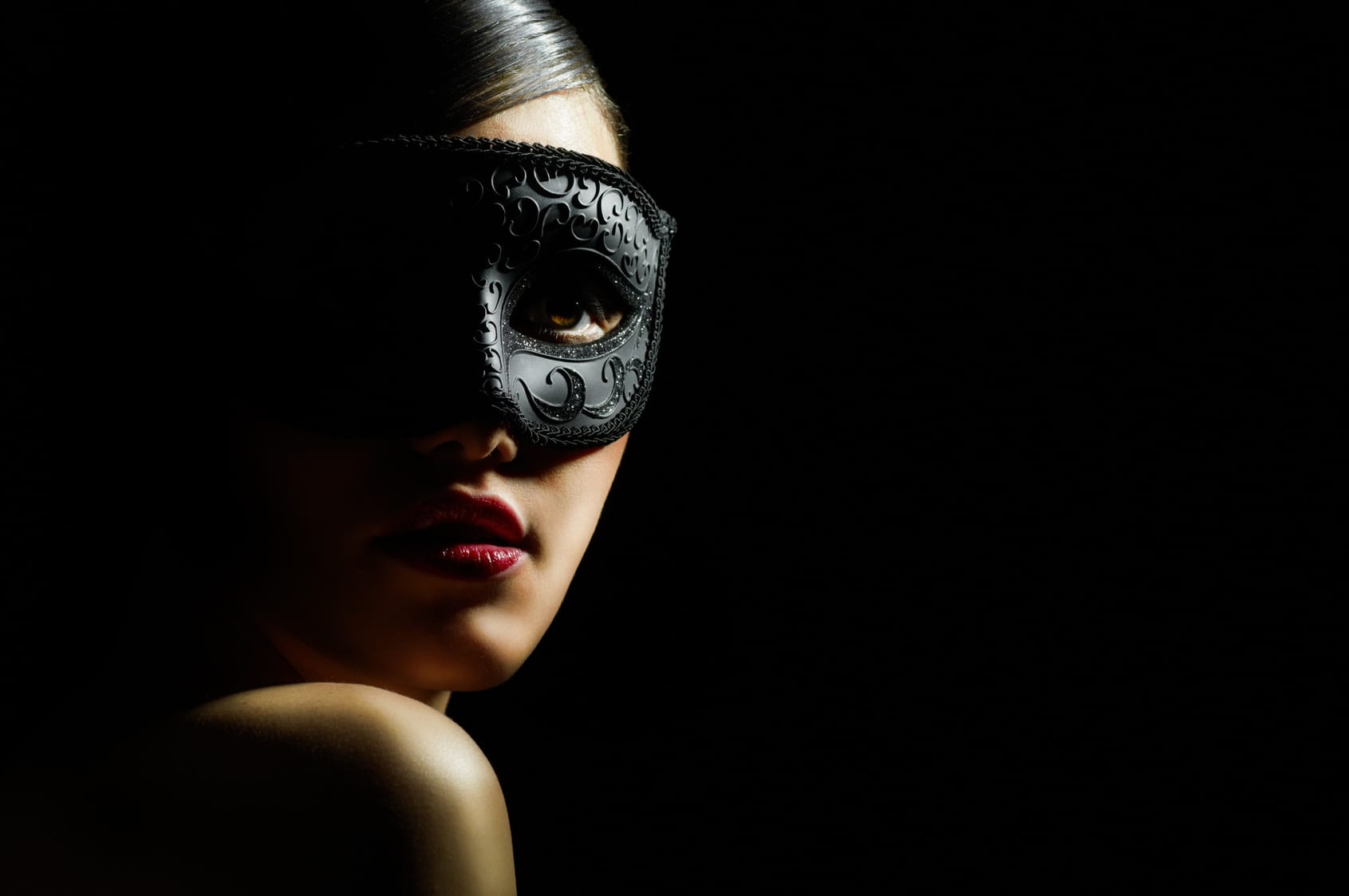 Eros Element, Aether Psychics Book One
$0.99
Reg. Price: $5.50
If love is the ivy, secrets are the poison.
After enduring heartbreak at the hands of a dishonest woman, Edward Bailey lives according to scientific principles of structure and predictability. Just the thought of stepping outside his strict routine raises his anxiety.
Adding to his discomfort is Iris McTavish, who appears at his school's faculty meeting in place of her world-famous archeologist father. Worse, the two of them are to pose as Grand Tourists while they search for an element that will help harness the power of aether.
Iris jumps at the opportunity to prove her worth as a scholar—and avoid an unwanted marriage proposal—while hiding the truth of her father's whereabouts. If her secret gets out, the house of McTavish will fall into ruin.
Quite unexpectedly, Edward and Iris discover a growing attraction as their journey takes them to Paris and Rome, where betrayal, blackmail and outright theft threaten to destroy what could be a revolutionary discovery—and break their hearts.
Warning: Allergen alert! This book was produced in a facility that handles copious amounts of wine, tea and baked goods. May contain one or more of the following: a spirited heroine, a quirky hero, clever banter, interesting facts both made-up and historical, and lots of secrets. It is, however, gluten free.
Click the following links to download:
The Mountain's Shadow, Lycanthropy Files Book One
$5.50
Some mistakes can literally come back to bite you.
First it was ADD. Then pediatric bipolar. Now the hot behavioral disorder in children is CLS, or Chronic Lycanthropy Syndrome. Public health researcher Joanie Fisher was closing in on the cause in hopes of finding a treatment until a lab fire and an affair with her boss left her without a job.
When her grandfather leaves her his multimillion-dollar estate in the Ozarks, though, she figures her luck is turning around. Except her inheritance comes with complications: town children who disappear during full moons, an irresistible butler, and a pack of werewolves who can't seem to decide whether to frighten her or flirt with her.
Joanie's research is the key to unraveling the mysteries of Wolfsbane Manor. However, resuming her work means facing painful truths about her childhood, which could result in the loss of love, friendship, and the only true family she has left.
Warning: Some sexy scenes, although nothing explicit, and adult language. Also alcohol consumption and food descriptions that may wreck your diet.
Click the following links to download:
Noble Secrets, Aether Psychics Prequel Novella
$0.99
Reg.Price: $2.99
A dangerous man from her past.
A handsome duke in her present.
Secrets that threaten their future.
Discover the Aether Psychics series, in which science has no limits and love overcomes even the highest boundaries, in this 94-page prequel novella (no cliffhanger).
After tragedy hits and danger moves in, Pauline Donahue flees London, searching for sanctuary and a way to start over. A job at a small university provides the escape she needs. Keeping recalcitrant professor Edward Bailey on task after a shattered heart renders him broken and destroyed becomes her daily routine. But when the same vicious man from her past sets his malicious sights on Pauline, her safe haven comes crashing down.
Duke of Waltham, Christopher Bailey, never counted on the gentle commoner, Miss Donahue, to save his brother–and himself–from broken pasts and a lifetime of mistakes. But she does just that. As their love blossoms, danger closes in, threatening Pauline and Christopher's lives. Together, they are forced to face their biggest fears, revealing secrets that could ruin them both.
Click the following links to download:
Long Shadows, Lycanthropy Files Book Two
$5.50
Being unique isn't always what it's cracked up to be.
By day, Lonna Marconi's busy career keeps her mind off the fact she was turned werewolf against her will. By night, a dose of wolfsbane lets her inner wolf out to play while her physical body stays safe at home.
When an overheard phone call at work warns her a trap is about to be sprung, she turns from hunter to hunted in the blink of an eye.
She finds refuge with the Ozarks pack she never claimed as her own. Upon discovering a family secret that explains why she's unique among her own kind, Lonna finds heat in the arms of Max, who's the one thing she cannot trust—a wizard.
Another kidnapping attempt sends her navigating the treacherous metaphysical borders of a centuries-old war, pursued by rogue sorcerers, a band of ghostly wolves, and repressed memories that prevent her from reclaiming her heritage. All the while, trusting her back to a wizard who demands the price of her heart…who may not have the luxury of giving his in return.
Click the following links to download:
Blood's Shadow, Lycanthropy Files Book Three
 $5.50
Encountering werewolves can be deadly. Trying to cure them? Murder.
As the Investigator for the Lycanthrope Council, Gabriel McCord encountered his share of sticky situations in order to keep werewolf kind under the radar of discovery. Now, as the Council's liaison to the Institute for Lycanthropic Reversal, he advocates for those who were turned werewolf against their will.
Everyone seems to be on board with the Institute's controversial experimental process—until one of its geneticists is found lying on his desk in a pool of blood.
Gabriel races to single out a killer from a long list of suspects: Purists, who believe lycanthropy is a gift that shouldn't be returned. Young Bloods, who want the cure for born lycanthropes as well as made. The Institute's own very attractive psychologist, whose most precious possession has fallen into the hands of an ancient secret society bent on the destruction of werewolves.
Failure means he'll lose his place on the Council and endanger the tenuous truce between wizard and lycanthrope. Even if he wins, he could lose his heart to a woman with deadly secrets of her own.
Warning: Some bloody scenes, adult language, and consensual sex between adults. Also alcohol consumption at Scottish levels and tempting portrayals of unhealthy Scottish food.
Click the following links to download:
Light Fantastique, Aether Psychics Book 2
$5.50
At the Théâtre Bohème, danger decides who takes the final curtain call.
Hailed as the most talented actress of her generation, Marie St. Jean has something more to her ability than mere talent. She loses a bit of her soul to each role. When the ghostly spirit of the theatre promises her an easy fix, she's tempted by the chance to finally live a normal life.
Unfortunately, the man she's drawn to is the last one to settle for normal. But with the Prussians surrounding Paris, there's no escaping that temptation, either.
Violinist Johann Bledsoe thought he'd left his disgrace in England, but a murder outside the Théâtre Bohème makes him wonder if he's been exposed. Another reason not to stick around once the siege ends, even if Marie fascinates him.
More murders, steam-powered ravens, and past and present secrets bring them closer to discovering just what lurks within the theatre, and who threatens from without. The only way to save themselves is to reveal their darkest shames—and use the Eros Element in a way that has already driven one man to the brink of madness.
Warning: Processed in a facility where wine is used as currency and dessert is a reward. If you dislike French cooking and attitudes, move along. Things are cooking in this book, and it ain't Julia Child.
Click the following links to download:
Author Bio: Cecilia Dominic became a clinical psychologist because she's fascinated by people and their stories, but she couldn't stop writing fiction. By day, she helps people cure their insomnia without using medication. By night, she blogs about wine and writes fiction that keeps her readers turning pages past bedtime. Yes, she recognizes the conflict of interest between her two careers, so she writes and blogs under a pen name. She lives in Atlanta, Georgia with one husband and two cats, which, she's been told, is a good number of each. She has been published in short and novel-length fiction and currently writes urban fantasy, new adult contemporary, and steampunk.
Author Contact Links: