Kailin Gow – Perfect Summer Reads
"OMG What a great storyline this book had, excellent love story on its way. Unbelievable writing for this author's books. So much mystery, drama and passion with the characters in this book" – Stormy Lover Review
"There are so many things that I love about this novel. The first novel of the series is just amazing. I honestly don't know how Kailin Gow can make it anymore amazing, but I bet she can. When reading the description my first thought was "oh another romance story". Man I was wrong! I do love my romance stories, but sometimes they can be repetitive. "Loving Summer" was anything but!" – DKolb
Grab your copy below!
Loving Summer
$2.99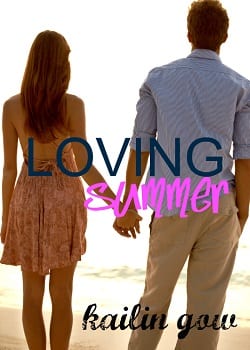 ***Soon to be a Film***
On IMDB as Loving Summer, Set to Release 2018
PRAISE for LOVING SUMMER
"The perfect summer read" – Michelle, Book Briefs Reviews
"Not only did it keep me in suspense of what was happening, but the character's responses were believable. Gow really impressed me with this book and I am looking forward to reading her other books." – YA Fiction Book Reviews
"I love the romance, but there are bigger issues the author tackles in this book that is appropriate for older teens and young adults and felt realistic." – Constance
DESCRIPTION
"When I think of my summers spent at Aunt Sookie's Malibu "pad" as she called it, I think about first kisses, first love, and first heartbreak. I think about my friendship with Rachel Donovan and her brothers Nathaniel (Nat) and Drew. I think of all the sunsets, dawns, and first attempts. And then there was this summer, the summer I grew up, in more ways than one, and everyone noticed, especially the boys, especially Nat." – Summer Jones
Summer has always looked forward to spending her summers at her Aunt's beach house with the Donovans. To her, summers at Aunt Sookie's beach house was magical, especially getting to spend time with the Donovans – her best friend Rachel and Rachel's brothers Nathaniel, and Drew. Here at Aunt Sookie's beach house, they can be anyone and anything they dreamed. For Summer, she had always wished to become as pretty as Rachel and for her brothers to think of her as more than Rachel's friend. For Nat and Drew, summers at Aunt Sookie's beach house meant fun and escape, a place where they go to with their mom and sister for the summer, away from city life. They never thought this summer would be different. They never thought things would change as much as they did…and it all began with them falling for and loving Summer.
A new adult contemporary romance with an edge.
Book 1 of the Loving Summer Series
THE LOVING SUMMER SERIES IN ORDER
Loving Summer
Falling for Summer (Loving Summer #2/Donovan Brothers #1) – New Adult/Contemporary Romance
Perfect Summer
Secrets of the Fall (Donovan Brothers #2/A Loving Summer Novel)
Lasting Summer
Free Fall Series – 10 Years Later
Summer's Landing – The Wedding

Click here for all other available retailers >>
Falling for Summer
(Loving Summer #2/Donovan Brothers #1)
(Loving Summer Series)
$2.99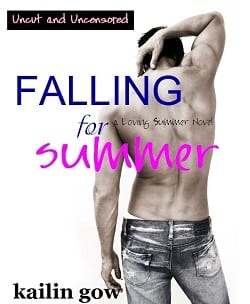 PRAISE FOR THE LOVING SUMMER SERIES
5 out of 5 Stars – Loving Summer touched on issues like divorce, illness, and self-respect. Gow was able to guide her characters through tough situations without making it too heavy for the first book in the Loving Summer Series. It's very possible that you'll be reduced to tears while reading the passion in the characters' words, actions, and motivations. There isn't anything cookie-cutter or simple about Loving Summer. – Lovey Dovey Books
5 out of 5 Stars – This is hands down one of my favorite books that I've bought for my kindle, EVER." – McKayla
5 out of 5 Stars – Finally a college age/young adult contemporary romance where the girl is strong, has a choice with her love and life, but still captures the vulnerability and femininity of a woman who can attract all kinds of guys, including the hot alpha guys in Loving Summer and all Kailin Gow fiction books. With balance and sensitivity, Kailin Gow writes women characters appropriate for today's modern contemporary world. – J. Hoover, University of Southern California
DESCRIPTION
Love hits you when you least expect it, grabs you, sucks you in whole, and twists you around until you could hardly breathe. Love hurts like a sucker punch, that's both glorious and beautiful. Falling for Summer was like that for me, every time. – Nat Donovan
The Donovan Brothers
Two brothers as gorgeous as they are dangerous.
Nat Donovan, the older more responsible brother with the passion of a starving man. Knows what he wants, but knows he can't have it without giving up everything.
Drew Donovan, the really bad boy, the black sheep, the one who has a devil-may-care attitude, wants what he wants, but knows he would have to go through the ones he loves to have it.
Nat and Drew Donovan has known Summer Jones since they were kids. She had always been the girl next door who was best friends with their little sister Rachel and was cool enough to play with the guys. Now Summer is all grown up, gorgeous, and scorchingly sexy without even knowing it. Responsible older brother Nat, who had always tried to keep their friendship platonic, now can't stop thinking of her and wanting more. Carefree Drew, who had always had a crush on Summer, but knew Summer's heart was already taken, can only fall further for her. But no one had anticipated what would happen between the time the Donovan brothers fell for her and now. No one knew how hard they would fall.

Click here for all other available retailers >>
Perfect Summer
(Loving Summer #3)
$3.99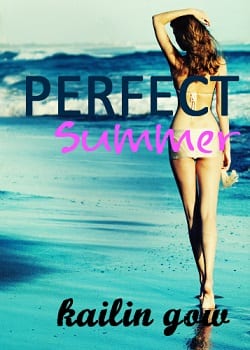 Two hot brothers, one steady and secured, groomed to take over their family's billion dollar enterprise. The other, a rising football star whose body is well-known to women of all ages in print and in person. Both in love with the same woman, whom they can't have – Summer Jones, their sister's best friend since childhood, and the girl they promised to protect. She's never been so lost in her life, following the tragedy that rocked her steady and secured life. Always the perfect girl, the good girl who does everything to take care of everyone else, she's now the one who's fallen too far. Not Drew, not Nat, and not even Rachel. She knows she has to choose and make a decision. She knows she has to do the right thing, but as she decides with her mind, her heart rebels. Her desire for both Donovan brothers has grown insatiable and an addiction so much so that lines are blurred and nothing is clear. Just when everything seems bleak and hopeless, comes a revelation so deep, that what seems far from perfect becomes perfect in what turns out to be the Donovan's most perfect summer.
The Loving Summer Series Reading Order including The Donovan Brothers, which continues the Loving Summer Series but more from the views of Drew and Nat.

Click here for all other available retailers >>
Secrets of the Fall
(Donovan Brothers #2: A Loving Summer Novel)
(Loving Summer Series Book 4)
$3.99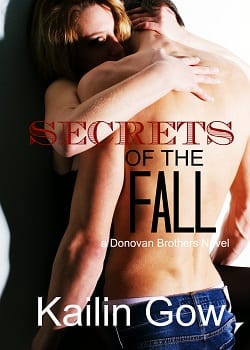 The Donovan Brothers… two gorgeous brothers in love with the same girl. How far would they fall to have her? One of them will claim her, but the other will find her. Only one can win her forever, unless their family secrets destroy everything.
Following PERFECT SUMMER, Summer made her choice, but it wasn't the choice fate had in mind. Now her entire world has fallen, and she only has the other Donovan Brother to help her pick up the pieces. Will life ever be the same?
Nat's fate took a strange and dangerous turn as he is led into a plot that involves his family, his father's billion dollars enterprise, Donovan Dynamics, and the security of many. As what happened is revealed, and why he made his choice, can Nat ever again face Summer again? Could he ever see her again?
Drew has always been Nat's little brother and the brother who was forgotten in the family. The playboy bad boy who had a football scholarship to USC, and all the girls he could want. But not the girl he love. Now it's time for him to step up. Now's it's time for him to reveal a few secrets of his own…ones he knows could drive the only girl he's ever love, far away from him.

Click here for all other available retailers >>
Lasting Summer
$3.99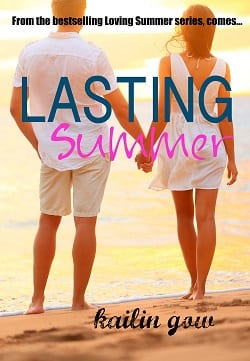 Summer Jones thought she lost Nat Donovan, the boy she had always had a crush on since she could remember, when he went off on a mission to find his father, the founder and CEO of Donovan Dynamics, the billion dollar security and intelligence corporation who is now protecting her from the stalker who has attempted to kill her twice.
He had always been her rock, had always been there for her, but now Nat has disappeared. According to Donovan Dynamics, it was for good.
Could Summer continue on? Could Nat's playboy one-night stand legend brother Drew Donovan live up to Nat's legacy as the family's perfect son, as the one who could eventually run Donovan Dynamics? With Nat gone, could he finally get Summer to commit to him with all her heart and soul?
All the secrets, all the heartaches, come out in Lasting Summer as the Donovans and Summer learn to deal with the truth about Nat, Drew, and Summer that will test each others' love to each other and to family.

Click here for all other available retailers >>
FREE FALL SERIES BOX SET
$5.99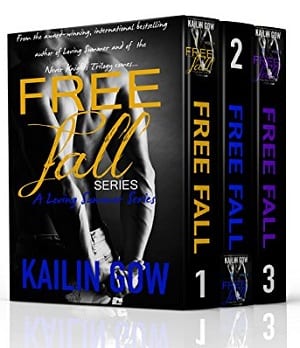 The Complete 3-Book Set of the Free Fall Series in Loving Summer:
FREE FALL BOOK 1
Although Summer has made her choice, the danger is far from over. In order to protect everyone he loves, Nat must continue living with his new identity for however long it takes, even if that means several years later.
Will the love he feels for Summer still last, even when he is no longer the Nat Donovan he used to be?
This can be read separately from the Loving Summer Series, but is also part of the Loving Summer Series: Donovan Brothers, currently in development as a feature film."
From the award-winning author of the Loving Summer Series, comes:
FREE FALL BOOK 2
The Dragon, one of the most ruthless and evasive lord of a powerful crime ring, has taken the only thing or the only person who has kept him sane and in control for the last ten years…
The woman he has ever loved…
The one who got away, but is now engaged to his brother…
His childhood sweetheart whom he had promised to protect on his beloved Aunt's deathbed.
His Perfect and Lasting Summer.
The woman who risked her life to save his. He owed it to her to do everything in his power to save her.
But what he didn't expect was the heavy price he would pay to get her back, and whether it was too late to save her love.
Free Fall Vol. 2 is a continuation of Free Fall Vol. 1, and is recommended for age 18+ due to language, adult situations, sexual situations, and violence. This rating is equivalent to Rated R or TV-MA.
FREE FALL BOOK 3
In the concluding book to the Free Fall Series, told mostly in Nat Donovan's point of view, one of the Donovans is hanging to life by a thread while another is losing his mind.
A truth about Summer is discovered that may change everything.

Click here for all other available retailers >>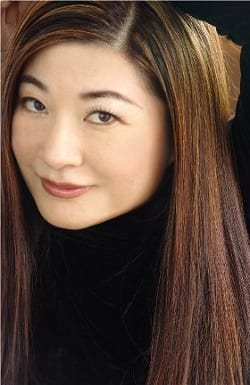 About the Author: Kailin Gow is an international award-winning author, producer, woman director, and spokesperson for charities who hopes her stories will inspire women of all ages to become their most beautiful, independent, and happy self. Currently the Program Director and Emcee of the International Musical Charity Concert Benefiting the American Cancer Society held at the Pasadena Civic Center (home of the Annual Emmys Awards), she is also a recognized humanitarian. Goodreads calls her an "Innovative Author" and "Author Influencer" during BEA 2014 where she was a speaker. Amazon profiled her on the homepage and also in their book, Transformations. She has written and published over 300 books under "Kailin Gow" and more under pen names since 2001, selling over 5 million books in multiple genres such as Thriller, YA, Fantasy, Sci Fi, Contemporary Romance, Erotica, New Adult, and Non-fiction in multiple languages. An indie publishing pioneer, she has written for and been quoted in Fast Company and Huffington Post as a publishing authority, and have appeared in the top radio shows as an authority on Women's image and self-esteem.
Contact Links: